Just think why we go on vacations? Yes! We all want to get away from work pressure and take a break from the regular routine. But if your starting journey is not relaxing and happy, your whole tour could be soul-destroying.
I know Travelling could become stressful and annoying but to make your vacation more exciting and happening, you must consider some practical ways to have a stress-free vacation from start to finish.
If you fly constantly, you might be familiar with some hacks which make your traveling experience more engaging. If yes then have more detailed knowledge by reading this article. But, if it's your first experience and wants hassle-free air travel, you are at the right platform.
In this article, we will discuss the best stress-free Air travel tips which will inspire you to travel more often on the plane.
Take a look.
# 1: Arrive early at Airport
WANNA! Make the Air traveling process as smooth as possible? Arriving a bit soon at the Airport is the best and foremost tip to consider. We all know that there are plenty of tasks that need to be done before boarding, such as security checks, weighing luggage, identify verification, and many more.
If you do not want to indulge in unforeseen circumstances and want to board in flight without facing any new challenge while doing all these tasks, then you should always remember that "Time is Everything."
By looking at the rules and regulations, most of the airlines recommend arriving almost two hours before the departure of the flight. So, always reach the Airport 3 hours early if you do not want to miss the Take-Off.
Source: news.abs-cbn
# 2: Be fancy-free and wear slip-on
Do you know that at every airport security check, you need to remove your shoes? Yes! I know it takes your lot of time as you have to remove and put back your shoes again and again. So why not to stay footloose and avoid to wear shoes with laces or buckles.
I also recommend you to be fancy-free. Remember to remove fashion accessories like jewelry, belts, watches, etc. before passing through metal detectors because the moment you trigger an alarm; you will have to go through secondary inspection which can be irritating and body frisking.
# 3: Purchase the drinking bottle from the secured boarding area
You can bring your own juice, water bottles and a cup of coffee but always prefer to purchase the containers from secured boarding area because if you will take the item outside this boundary, then it would be necessary for you to consume before boarding.
It will be very challenging if you are on a long flight. So, drink up lawfully is one of the practical approaches to get hassle-free air ride.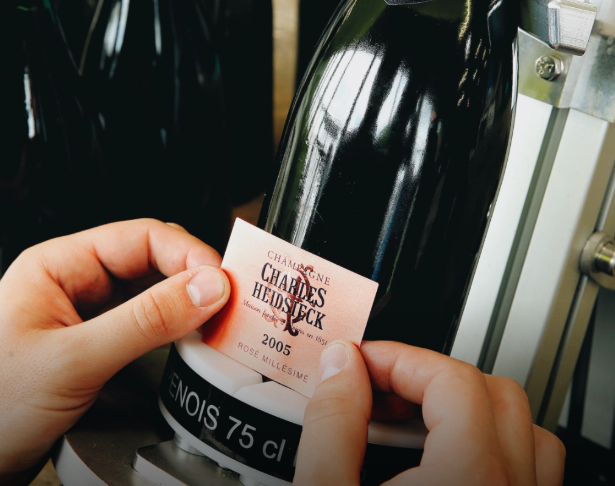 Source: pointmetotheplane.boardingarea
# 4: Remember to take doctor's note along with you
Are you prescribed to take any medicine? If yes then one thing you always remember while traveling in air is to get doctor's note along with you because when you will check-in with medicines, injectable syringes, etc. you will have to go through different security checks.
So, why to waste time while supporting your contained items?
To manage the time, put the professional prescription label and carry the written documents along with you to pass the medicine security counter quickly.  
# 5: Pack Light
Packing bags is always a struggle. At the time of air travel, everyone wishes to take more items along with them, but for that, they need to spend extra money. If you are ready to spend extra money, then you can carry as much as you want. But if you are unaware about the package and actual weight allowed, prefer to carry light bags.
Furthermore, if you pack light while traveling, you will save plenty of your valuable time at the check-in counter. You can directly move on the security counter in no time.
Carrying heavy luggage can be stressful because, at the time of check-in, you might have to remove the clothes or items to maintain the baggage weight. It can be very hectic and stressful. So always take care of baggage weight while packing the bags. To pack light, you can also read How to Pack Light for Your Next Big Trip.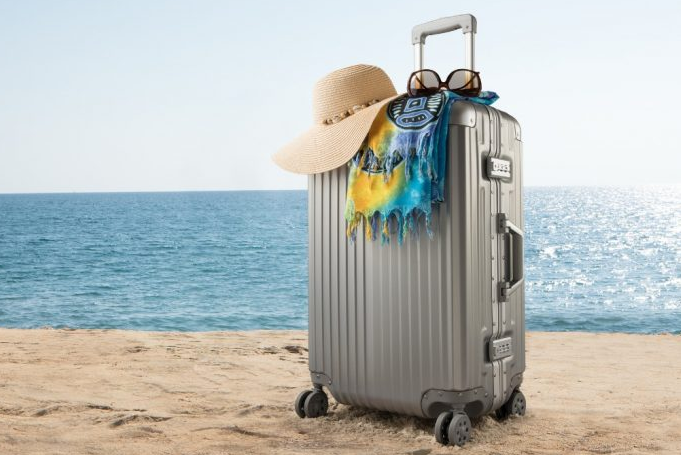 Source: travel.earth
# 6: Book online to control your travel
It is said that booking online is the best way to reduce the error of threats and air carriers. Are you looking to book your next flight securely? I recommend you to visit Faremart.com as it offers competent and secure services and makes your travel experience a memorable one.
If you book your ticket online, you will have full control of your air travel. Such as you can check your seats, landing and take-off time, cancel or avoid traveling transaction and many more.
Therefore, booking online air tickets is another effective strategy to get away from hassle-free tasks. You don't have to depend on anyone, you can directly check the updated information online.
To know in-depth about the Airline you are traveling with, it is recommended to visit their official site that details all the policies and rules that one must be aware of, say, if you are traveling with United, go for checking out United Airlines flight information which tells all the mandatory information to know about flights, their schedules, arrival, and departure, etc.
# 7: Have your electronics ready
It is another tip which will help you to experience engaging travel. To save your time while passing through security checks, always remember to separate your laptop or other electronic bags from the rest of your luggage.
Another thing you need to focus is to keep your laptops in sleep mode even if you want to use as it will help you to save more time. So, what are you waiting for? Follow these steps and plan your next air tour with no worries.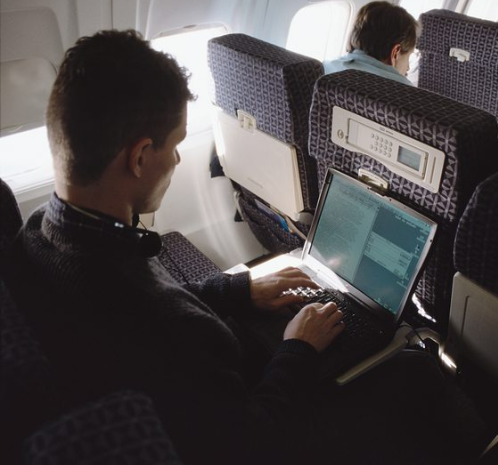 Source: yourbusiness.azcentral
In a Crux
Hopefully! All the above-mentioned hacks will help you to take your first flight without any hassle. By considering all the above points, you will not face any difficulty during boarding and take-off.
As said, "Prevention is better than cure" so, why to wait for resolving the challenging? Always focus on what is right because, in the end, you will be able to save you time and money while crossing through different security checks at the Airport.
If you want to explore more, you can continue reading GO LUX: THE TOP IN-FLIGHT EXPERIENCES.