Traveling with just a carry-on bag is one of the most popular ways to travel now. It's lightweight, portable, and lets you travel without having to pay all of those pesky check-in fees.
However, this makes it all the more important that you choose a bag that will fit your needs while traveling. Let's take a look at the top 7 stylish travel bags!
A staple of the travel community, the Timbuk2 Authority Pack is a versatile pack with a solid reputation. It has a rear laptop compartment that can fit a 17" laptop, side stretch pocket, main compartment, front zipper compartment, and even an interior organizer for your smaller items.
The Timbuk2 Authority Pack isn't just organized, it's also comfortable. The backpack straps and grab handle are cushioned and the back panel is made of an air mesh to keep your back dry while on the move. It even has dual purpose compression straps for exterior storage and to cinch the backpack smaller when it isn't fully loaded.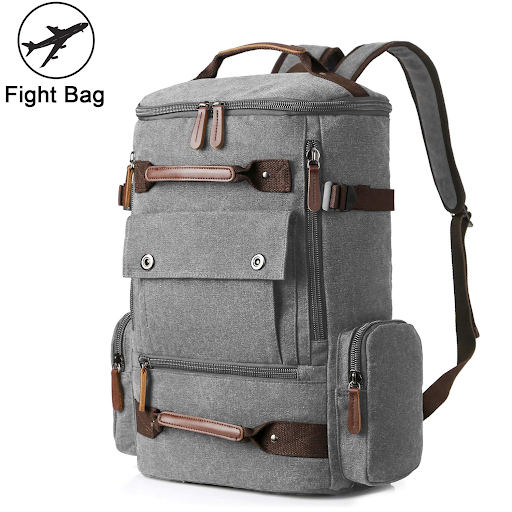 The Yousu Canvas Backback is a trendy canvas backpack complete with leather accents. The canvas exterior and durable zipper closures mean this is a backpack that will last on the road.
The bag has plenty of pockets for all of your gear so you don't have to worry about bringing any extra bags or suitcases. The main pocket comes with a laptop compartment and two interior open pockets and the exterior has 6 zippered and buttoned pockets for easy access to smaller items.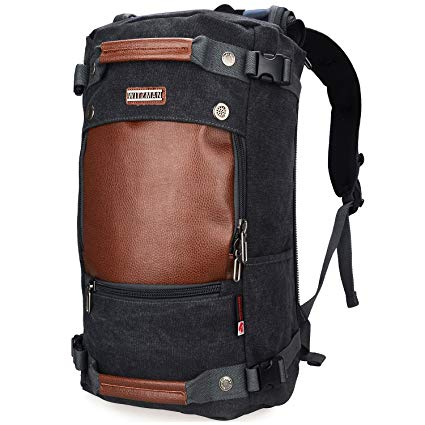 Rugged and durable, the WITZMAN Travel Backpack is made of premium cotton canvas and PU leather accents. The main pocket comes with a sizeable laptop compartment that can fit a laptop up to 16". It also comes with 2 front zippered pockets and an exterior side pocket. 
One of the neatest features of the WITZMAN Travel Backpack is its flexibility. The straps can be zippered into a hidden pocket and carried by one of the three grab handles. It also comes with a detachable duffel strap, so you can use it as a duffel bag or backpack.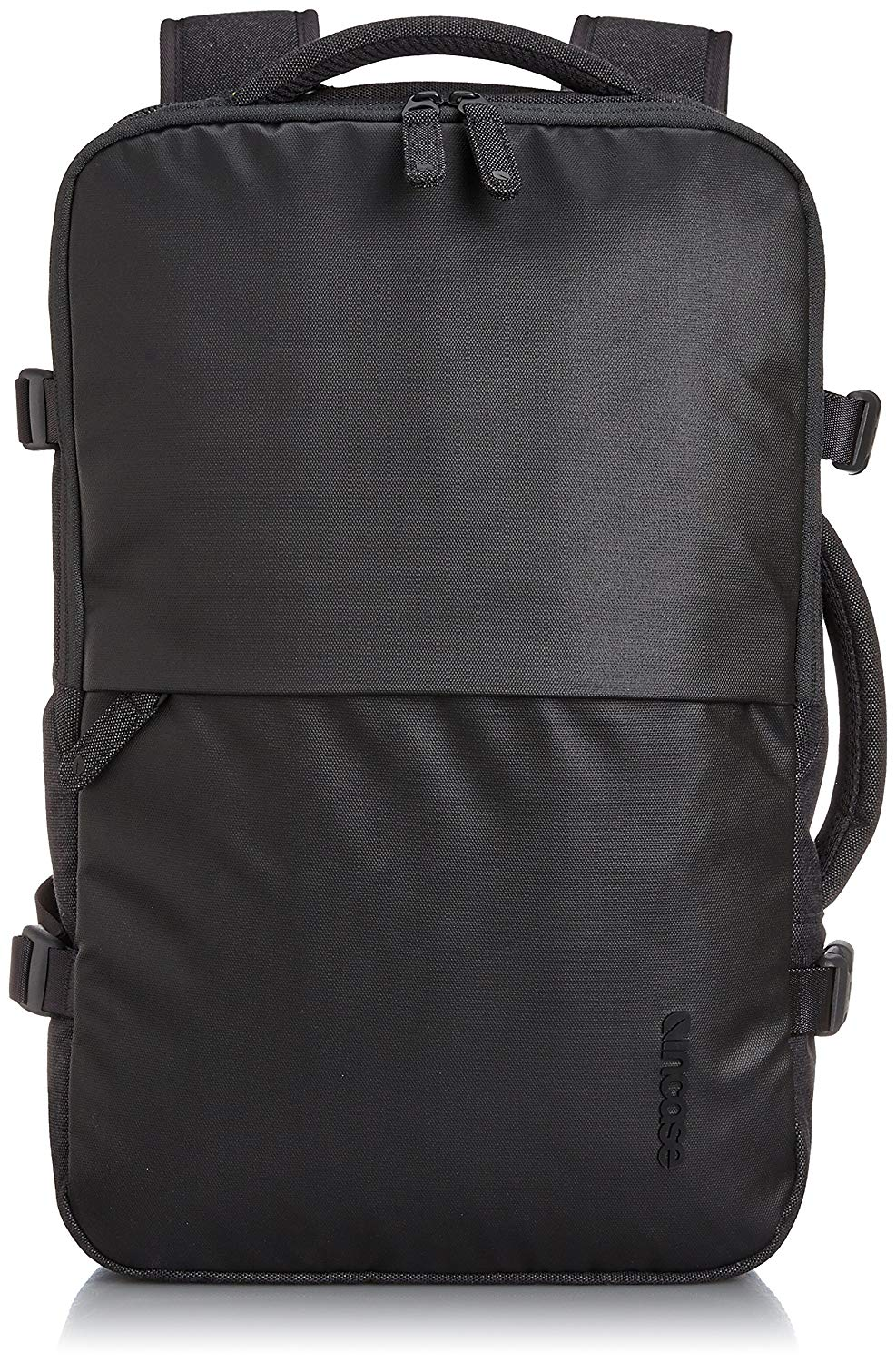 Sleek and cool, the Incase EO Travel Backpack is sure to turn heads everywhere you go. The front panel is triple-coated and water-resistant, so it'll look as good on the last day of your trip as it did on the first.
It has a padded compartment that fits up to a 17" Macbook Pro. It opens flat so you can easily pass through airport security, making the pack flight-friendly. The main compartment is also extremely versatile, expanding up to 35% for extended travel.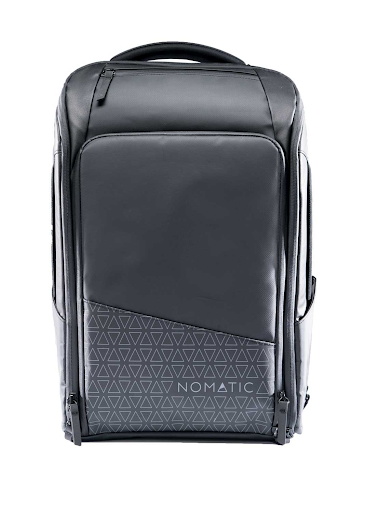 The NOMATIC Backpack offers the perfect balance between high-tech and stylish. The exterior is made from water-resistant Kodra 500D Tarpaulin fabric and waterproof zippers. The two exterior pockets have magnetic clasps to keep them shut when not in use and the main compartment can expand from 20L to 34L depending on your needs. You can even tuck the backpack straps into a hidden pocket and use the bag as a briefcase!
As an added bonus, the NOMATIC Backpack offers an RFID blocking pocket to keep your valuables safe from identity theft. The zippers are lockable as well to keep out potential pickpockets and thieves.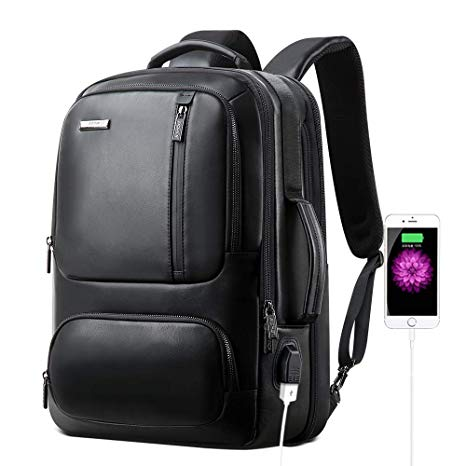 The BOPAI Anti Theft Business Laptop Backpack is a unique leather backpack with some unique features. With the pull of an intelligent zipper, the main compartment increases to 50% of its original size giving you more than enough room for your items. 
It's also made of a microfiber water-resistant leather and ballistic nylon, making it extremely durable. That, coupled with an invisible zip pocket on the back panel and an external USB plug, makes this a great option for the stylish traveler.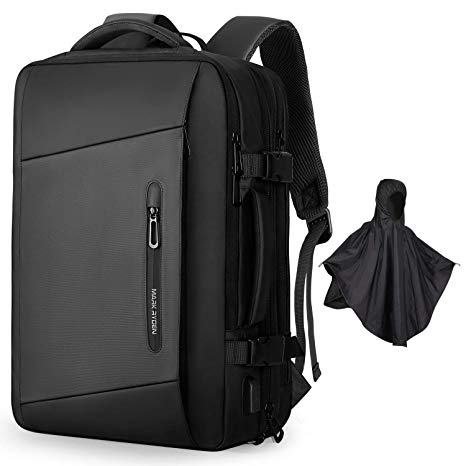 Cool and sexy, the Markryden Laptop Backpack has a packing space of 26L which can then expand to 38L. Coupled with 16 pockets, you'll have more than enough room for all your things while keeping them organized. 
The Markryden Laptop Backpack also comes with neat features like a lightweight raincoat that fits into the bottom pocket. If you have a charging pack, you can connect it to an external USB port that lets you charge on the go. It even comes with a backside pocket so you can keep your valuables close while you travel.