As we will soon find ourselves in the cold clutches of winter, where the days are short and dark, the lighting in your home becomes increasingly important in warding off the proverbial winter blues. Lighting is a great, albeit often neglected, way to literally brighten your home during these bleak winter days, whether it's a statement ceiling fixture or an accent table lamp.
Here are five great lighting ideas to inspire you this winter season.
Go Au Naturel
On those rare winter days when the sun decides to make an appearance, you'll want to ensure you can take full advantage of this celestial treat and fill your home with natural light. Whether in your living or family room, your dining room or kitchen, or bedroom, hang or lean a mirror on the opposite wall of your windows to reflect and disperse the light throughout your space. For your windows themselves, opt to hang sheer curtains underneath your heavier drapes. You can use the sheer curtains during the day to allow in the light, while still enjoying the warmth and privacy your heavier drapes afford.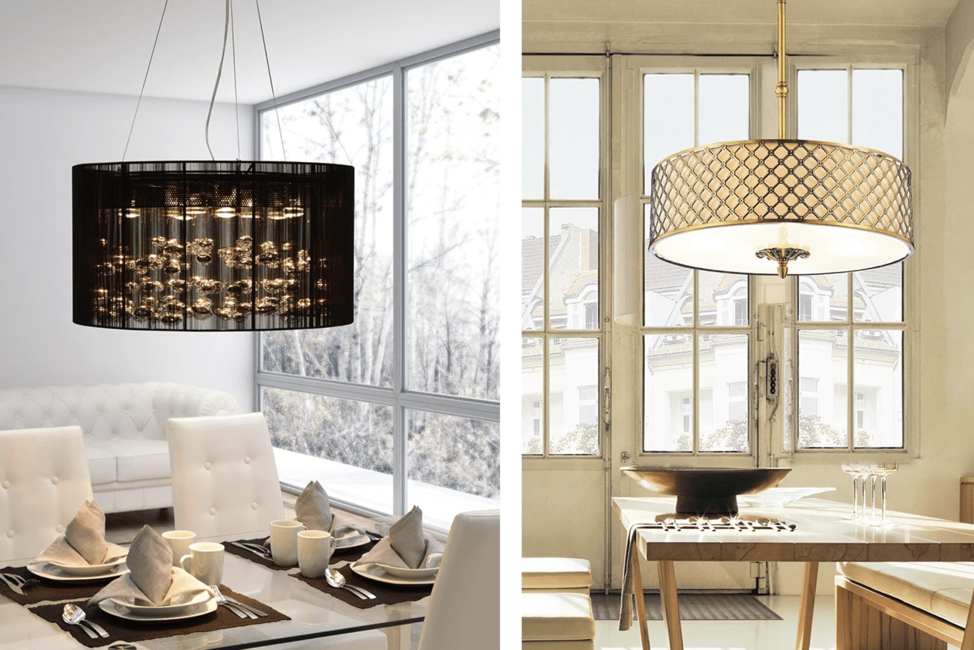 Lamps Galore
For the days when it's not sunny, or for your rooms that don't get much light, artificial light in the form of lamps or ceiling fixtures is the next best thing. When choosing a ceiling fixture, ensure you opt for one that's large enough for your space so that it can disperse the light to every corner. When choosing bulbs, opt for yellow-toned light to create a warm and inviting environment for your living room or bedroom, and white bulbs for a cooler tone better suited for your kitchen or home office.
If a ceiling fixture won't work in any given room, there are plenty of different kinds of floor and table lamps from which you can choose to better suit your space. A lamp with a full wrap-around shade will look modern and distribute the light evenly above and below the shade creating a soft glow. Alternatively, a lamp with an adjustable head will allow you to direct the light in any direction to suit the room's activities. Point the lamp downwards for reading or browsing on your mobile device or tablet, or point it upwards or sideways to create a spotlight effect to highlight a certain focal point of your space. Finally, a lamp with multiple adjustable heads is your most versatile option, as it has multiple lights that can be pointed in various directions simultaneously.
Candles et al
Candles are perhaps the ideal form of light to inject some warmth into your home on those chilly winter afternoons and evenings. Gather a collection of inexpensive tea lights, medium-sized candles and one or two larger candles to arrange upon a table (either console, bedside or accent) or near your fireplace to create a cozy ambiance. Candles naturally exude a warm and comfortable feel, and often the smell of the burning wax will transform your space into a cozy haven. You can opt, as well, to add in a single candle to your kitchen or bathroom to inject some added warmth to otherwise cooler spaces. Scented candles are an especially great choice to fill your space with seasonal scents. If real candles pose too much of a risk, there are a number of battery-powered or electric options from which you can choose.
Alternatively, lanterns are a great way to achieve the same candle effect without the open flame. In a similar fashion, arrange a group of lanterns by your fireplace or on your window's ledge, as table centerpieces in your living or dining rooms, or even as a standalone piece on your bedside table or in your bathroom.
You can also string some Christmas lights throughout your space in favor of candles to achieve an equally cozy and inviting ambiance.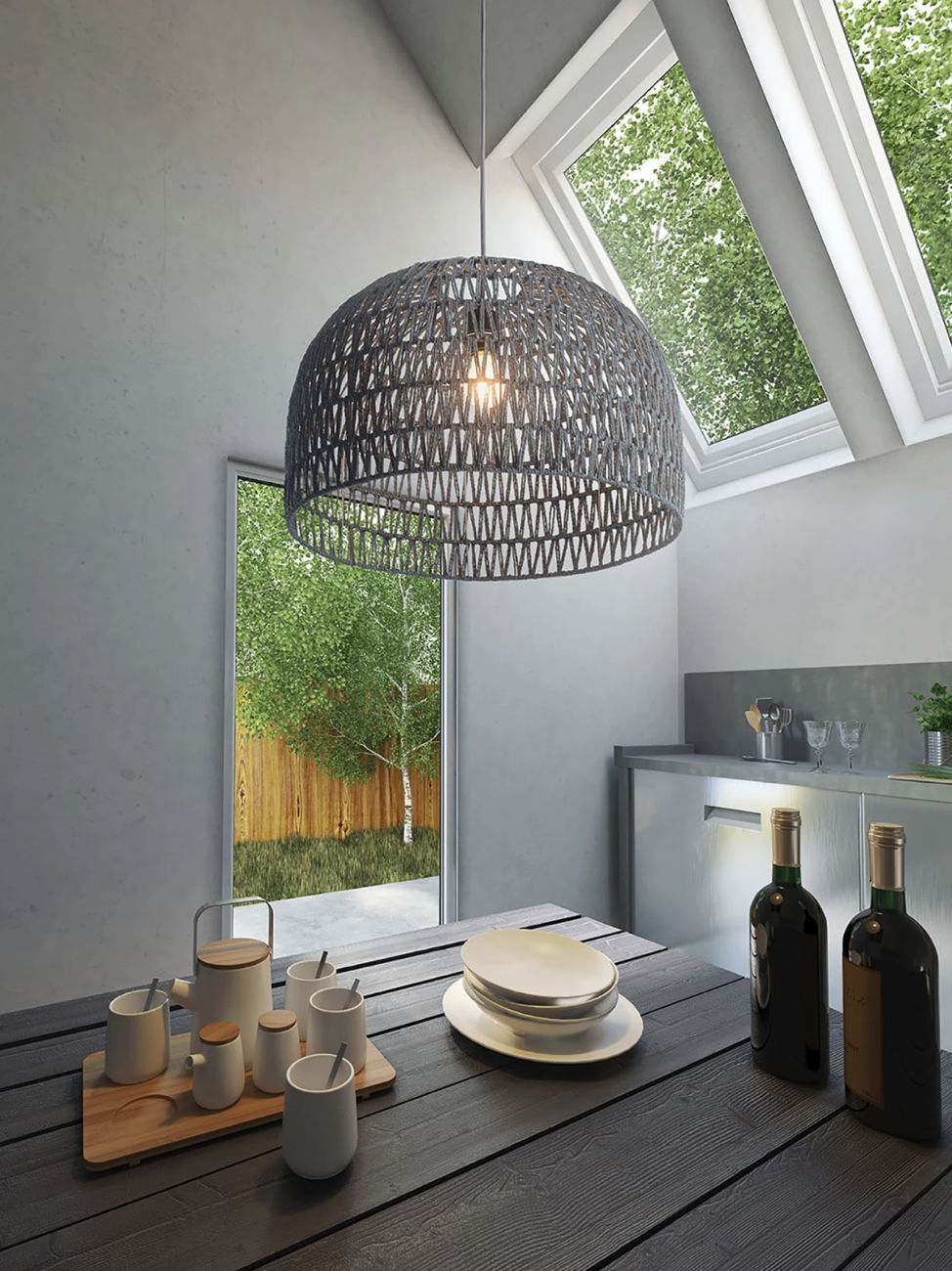 Replace Your Bulbs & Add Dimmers
As you'll likely rely on artificial light to get you through the winter months, it may be time to start thinking about the impact this will have on your monthly bills and on your home's carbon footprint. To mitigate these effects, consider swapping out any low-wattage or low-efficiency bulbs with brighter and more energy-efficient alternatives that will fill your home with more light and realize significant savings. You can also consider installing dimmers in your communal spaces that make use of larger, overhead lighting. In spaces like your dining or living rooms, a light dimmer will easily help you control the amount of light to suit any situation, creating appropriate ambiance, helping you save on energy and reducing your home's emissions.
Fireplace & Mantel
While you may consider your fireplace a source of heat, or at the very least, a focal point; you may not realize that it can also make a significant difference to the light quality in your room. If your home doesn't have a fireplace, you can easily opt to install a gas or electric version to achieve a similar effect or consider a small tabletop fireplace. Regardless of the style of fireplace, the warm glow it emits will instantly inject a cozy ambiance to your space, prompting the procurement of a warm beverage, a good movie or book, and cozying up with a loved one. Of course, don't forget to adorn your fireplace or mantel with extra candles or lanterns to make your space even cozier.
While these wintry days may seem like they're here to stay, and warm weather now a distant memory, you can easily mitigate some of the effects of the winter blues to creating a warm, light-filled space for you, your family and loved ones to enjoy. Check out Furniture.ca for all of your home lighting and inspiration needs.