Windows are an essential component in any home. Living in a house without windows is almost impossible. Besides giving you a view of the outside world, windows let in light and much-needed oxygen. They also provide the right balance to the structure of a house or any other type of building.
So, keeping your windows in pristine condition is essential for proper home maintenance. And since the overwhelming majority of windows are made of glass, this is the component that you need to take special care of. Years of exposure to sunlight, wind, rain, dust, and lots of other stuff can make the glass on your windows murky.
You can certainly prolong the life of your windows with proactive maintenance. But, there comes the point when replacing the glass becomes inevitable. Sometimes the window just shatters due to an accident like if you live on a golf course and somebody ends up swinging a TaylorMade iron in your home's direction. Damaged or unkempt glass windows not only hurt the appearance of your home, but they also make it less energy-efficient.
On the other hand, timely replacement of the glass has several benefits such as reduced energy bills, protection from UV rays, and increased curb appeal.  It also enhances the overall value of your home.
Once you know that the glass has to be replaced, it is better to do it sooner. But, the cost of replacement glass for windows is always a concern.
Don't worry if you are a novice. Here is a detailed guide to walk you through window glass replacement cost and other details to help you successfully replace your window glass.
Let's get into it.
Detailed Cost Breakdown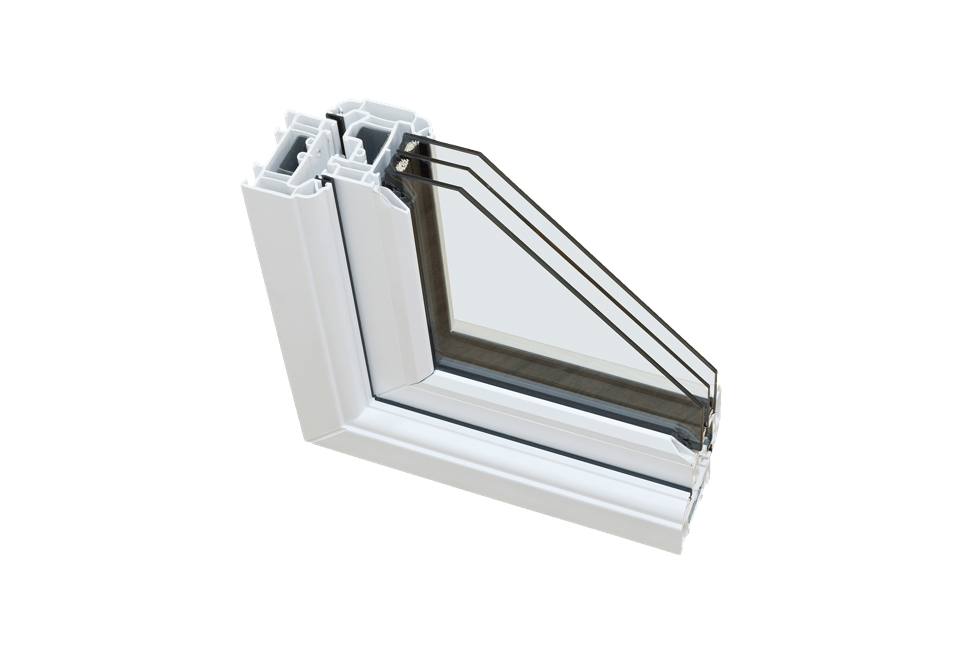 On average, the cost of replacement glass for a window will set you back anywhere between $165 and $374. If you have double-pane glass windows in your home, replacing the glass on them is likely to cost you $350 to $400.
Moreover, adding a new piece of glass to your front door will result in an expense ranging from $100 to $500. The amount you end up paying will depend on the style of your window, the cost of labor, and the type of glass used.
 Broken Window Pane Replacement Costs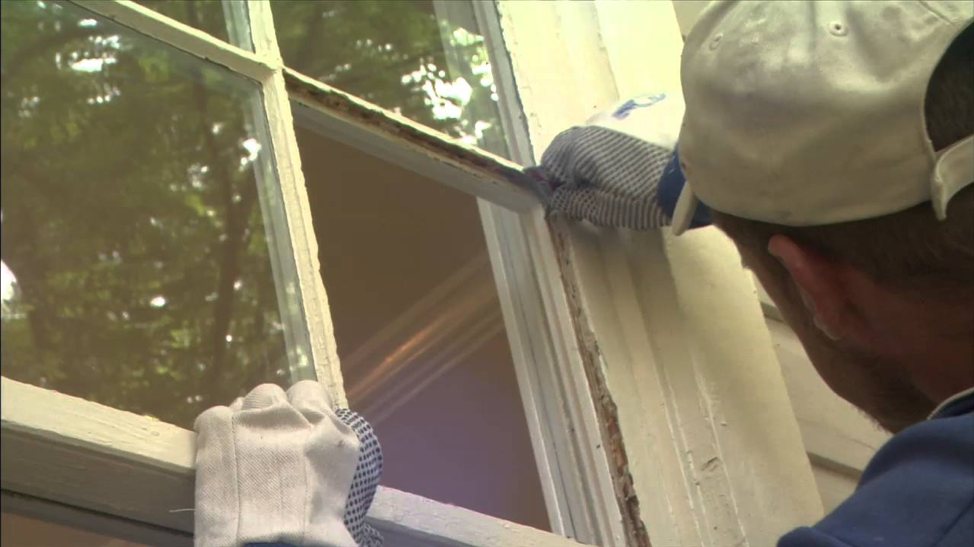 Based on the type of window, the table below will give you a ballpark figure of the price you will have to pay to change the broken glass.
| | |
| --- | --- |
| Type of Window | Expected Price Range |
| Single pane | $50 – $75 |
| Double panes | $350 – $400 |
| Bay (3 panes) | $500 – $1,000 |
| Bow (5+ panes) | $1,000 – $3,000 |
Single Pane
Found in older homes, these are the most basic type of windows comprising of a standard single pane glass. You can easily find this glass type for as little as $3 per square foot. Once all labor cost has been cleared, replacing a single pane can set you back by about $50 to $75.
Double Pane
Double pane windows tend to be thicker and provide greater insulation. If you are going to change your double pane windows completely, the ultimate cost will fluctuate depending upon the size and number of units.
The table below depicts the cost of replacement glass for the window when the old double pane frame is retained or is replaced altogether.
Bay
The price of replacing a bay window glass will depend on its type and size. To replace a standard three-pane window, you will have to spend around $500 to $1,000.
Bow
The typical cost of a five-pane window glass starts from approximately $1,000. However, the home windows of this kind are significantly bigger than usual most of the time. Because of this, the cost of replacement may be as much as $3,000.
Average Price Based on the Glass Type
Based on the type of glass, the average price of replacement will vary as well. These variations by glass type are analyzed in this section.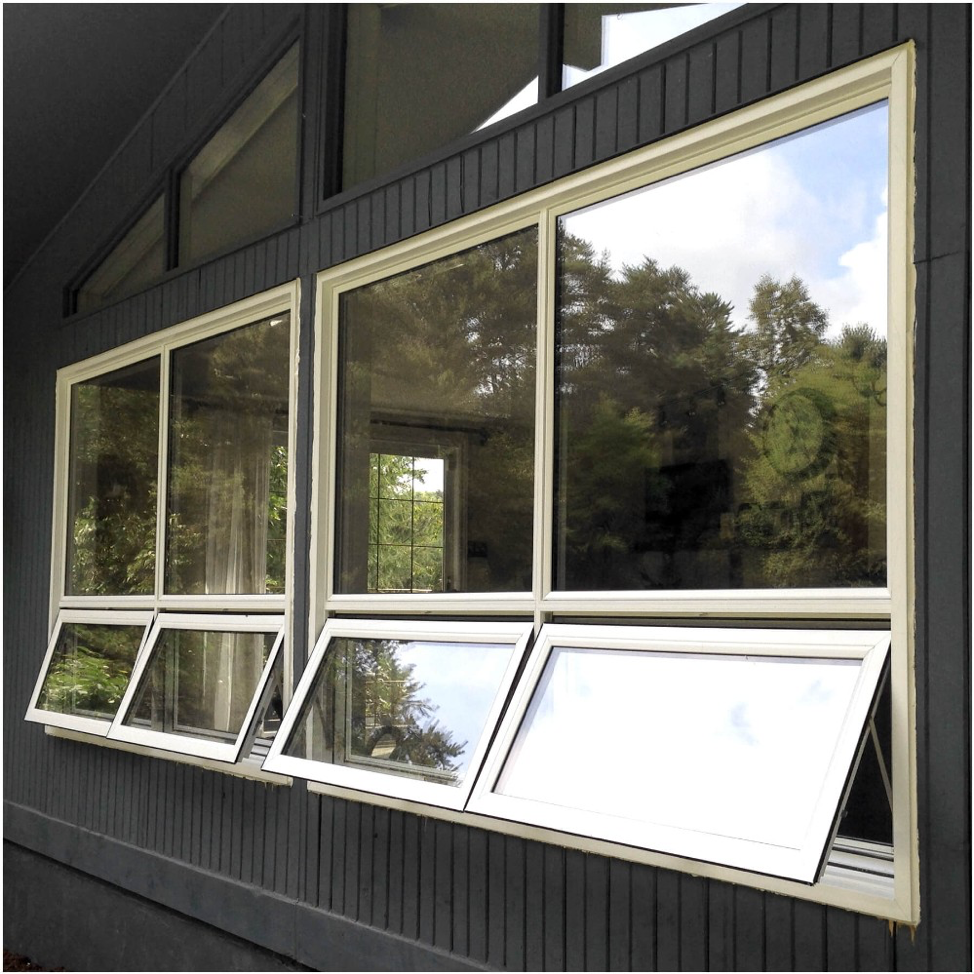 Known as impact-resistant glass this is one of the hardest glass types available in the market. The likelihood of someone cutting themselves in case a tempered glass shatters is very little.
However, the downside is that you won't be able to cut it without the glass shattering. At $12 to $14 per square feet, impact-resistant glass is costlier than annealed glass.
Laminated glass is quite durable and can sustain considerably heavy blows. It also can reduce sound and block 99% of all harmful UV (ultraviolet) rays.
However, the noise-reduction property can only be availed if there is a specific amount of air space between both panels. This makes installation of laminated/insulated glass (costing $10 – $20 per square feet) more difficult.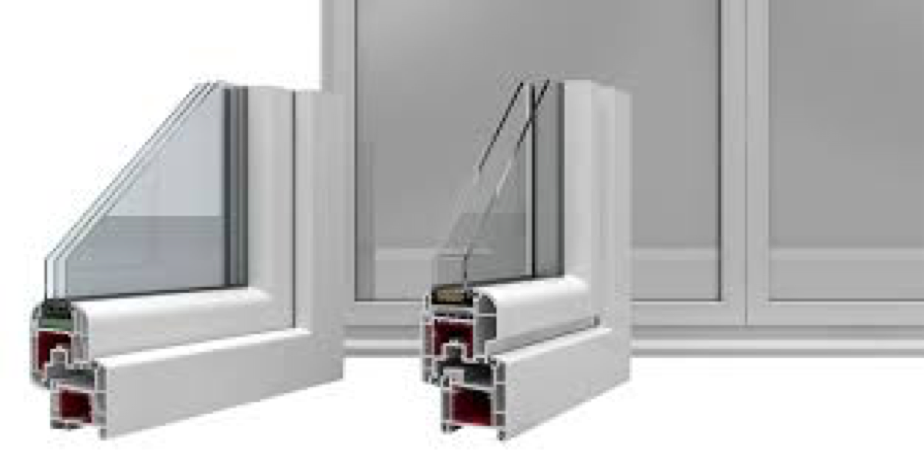 Thermopane glass is much more energy-efficient compared to the typical single-pane variety. So, if your windows comprise of thermopile glass, you can expect your cooling and heating costs to go down significantly.
The only negative is the buildup of moisture between the glass panes. And when that happens, you have no choice but to change the panes, which will cost around $10 to $14 per square feet.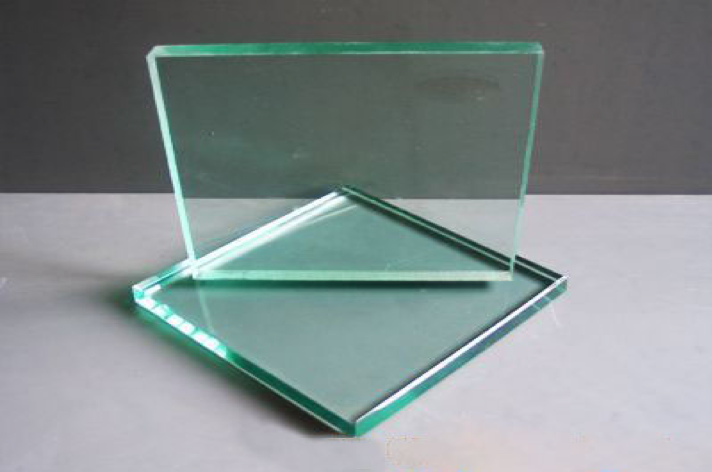 This kind of glass can be a good choice for your home windows. It is flat, clear, and hardly contains any irregularities. However, it is not a very good insulator compared to other types and can be scratched easily, as well.
As for the expenses that you are likely to incur, having your windows made out of plate/flat glass is a somewhat expensive proposition with the per square feet cost ranging from $25 to $100.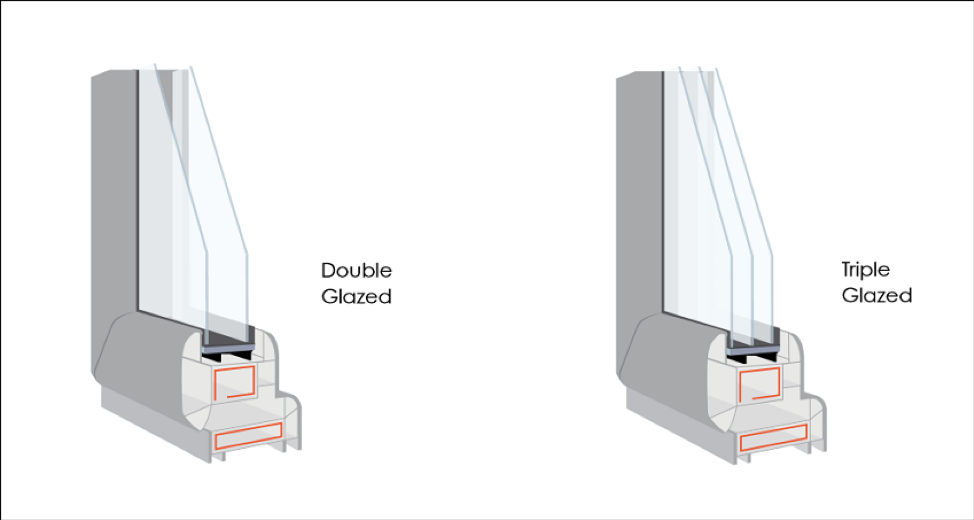 At $3 to $6 per square feet, double-glazed glass seems like an attractive investment to make in your home windows.
While the initial cost is a bit high, you will have reduced energy bills in the long run. It is because double-glazed glass decreases the transmission of heat and noise through the window.
On the other hand, it is often tough to repair because tinkering with the glass tends to break the airtight seal.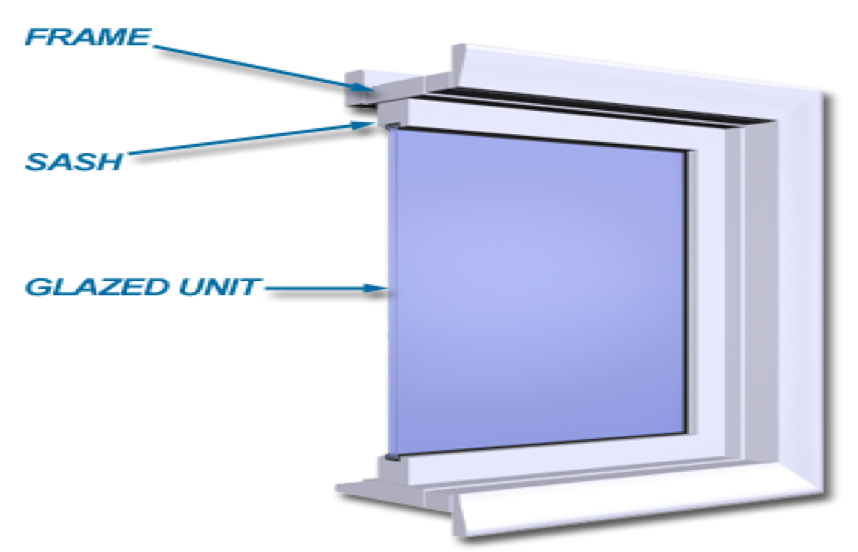 At $10 to $14 per square feet, sash windows are quite easy to clean because of the movable panes.
They also come with weather-proofing qualities and are energy efficient. But, sash windows are not the most secure. The sliding/movable panes often make it easy for a burglar to enter a home.
How to Estimate the Cost of Replacement Glass for Windows?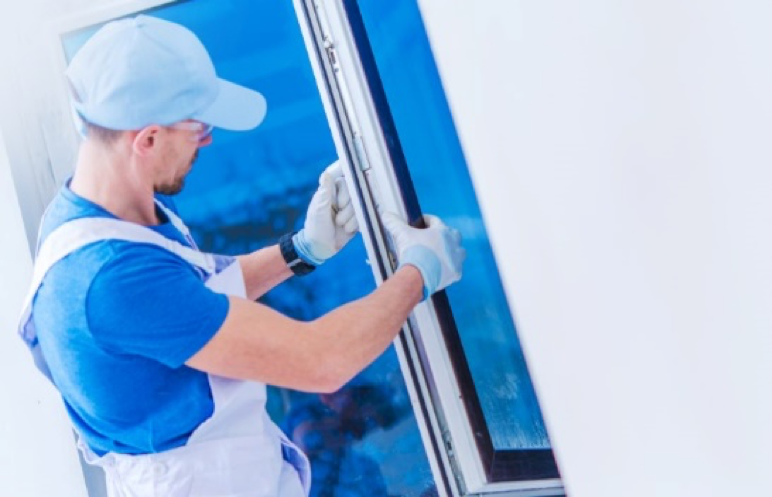 Estimating price accurately is a skill that not everyone has mastered. There are a few things that you need to keep in mind if you want to obtain a quality replacement glass at a reasonable price.
Know What Your Skills Are
If you have done lots of home repair in the past, then you are probably an expert at it. You won't need much assistance in that case and will be able to handle the replacement on your own. The important thing is to know what your skill level is. If you aren't the handy and crafty person, then you will be better off hiring a professional for window glass replacement.
Likewise, if your home maintenance skills are basic and you are looking to upgrade your windows to better insulated, then consulting an expert is sensible. A poorly installed window can result in poor sealing, gaps, and drafts, and even cracking.
So, avoid future problems (and unexpected costs) by not overestimating your home maintenance abilities yourself. 
The DIY (Do It Yourself) Route
If you are planning to carry out some DIY home window maintenance, you will need several tools to get started. These include a glass cutter, heat gun, and razor blade scraper, among others.
In case you don't have these available, then you will need to spend around $200 to get them. It will add to the cost of the replacement glass for the window. Of course, if you already have the needed tools, then you can carry out the repair work for the value of the glass.
Factors Affecting the Price of Replacing Window Glass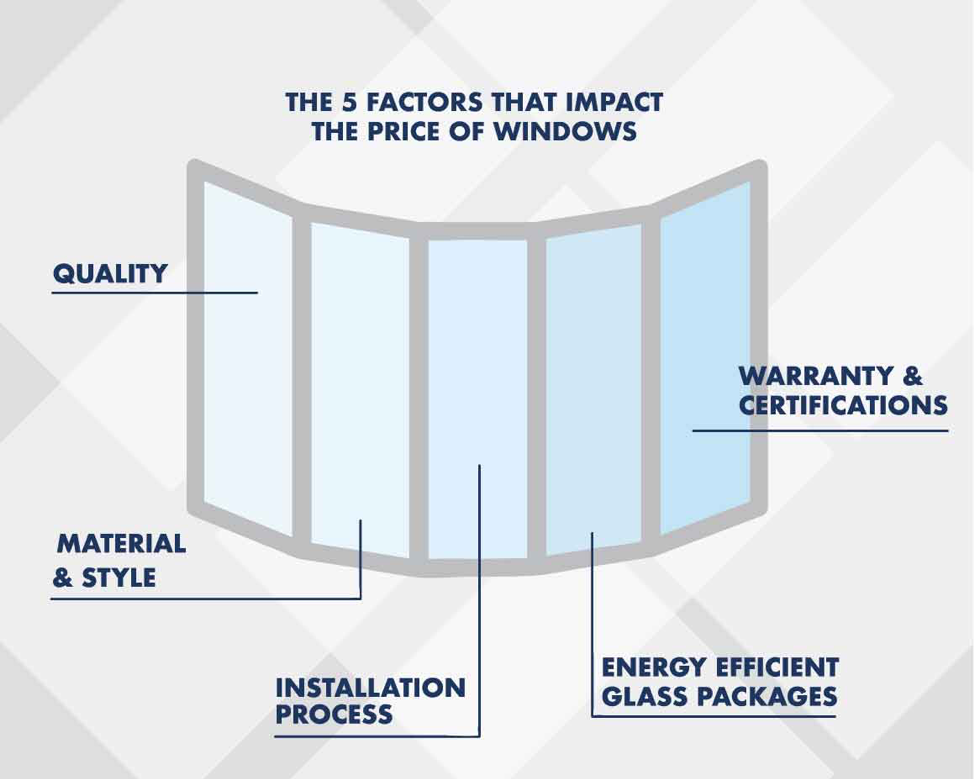 Various factors affect the exact cost of replacement glass for the window. Changing a standard single glass pane may be cheap. However, replacing the glass in all the windows in your home, upgrading to a better quality of glass, and hiring professionals to do the job is expensive.
Of course, the size of the glass needing replacement is a major factor contributing to the total cost of replacement glass for the window. Bigger window panes are pricier. The same is the case with custom glass.
Moreover, the final cost will increase if you want Low-E glass windows, designer windows, or any other such upgrade. Lastly, remember that it is better to replace a damaged frame as soon as possible. The longer you put it off, the more it will cost you eventually.
Why Should You Replace Broken Window Glass?
Replacing the glass becomes necessary when it is beyond repair. A cracked windowpane is one of the most common reasons for changing window glass.
Moreover, the majority of glass replacements are carried out because of the damage sustained by the windows over time. These damages can be due to strong winds, heavy storms, falling tree branches, and the occasional stray baseball during a game in the neighborhood. In many of these cases, cleaning the glass becomes impossible.
While this may only happen with double and triple pane windows, it still represents a significant problem. No matter how hard you try to clean the glass, it will always have streaks and condensation marks. This can potentially ruin a perfectly good view of the outdoors. Therefore, replacing such stained-glass windows is the right thing to do.
Benefits of Replacing the Old Glass in Your Windows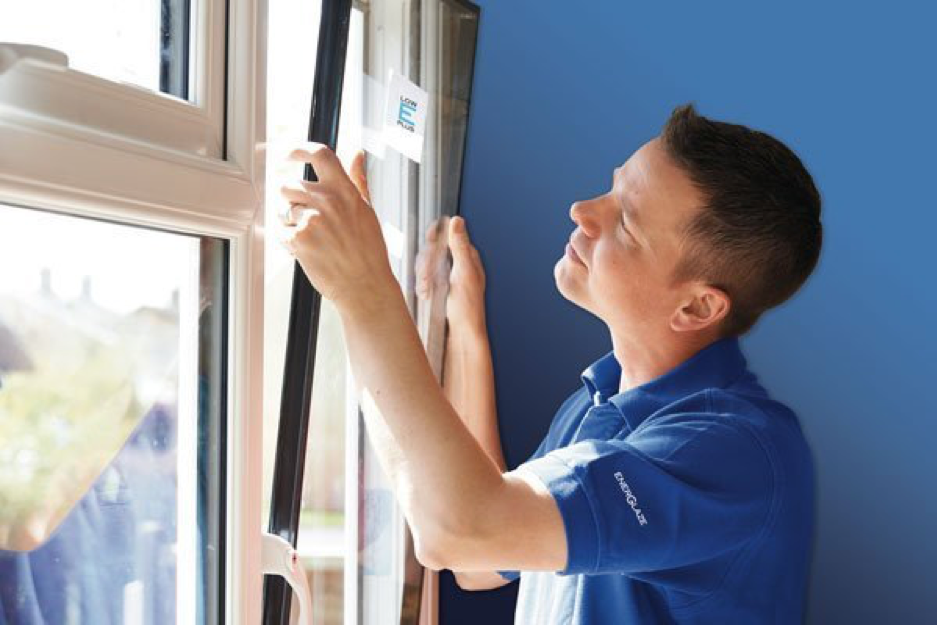 There are many benefits of replacing the old and damaged glass from your home windows. They have been listed below.
An immediate solution to the problem of the broken window pane.
Opportunity to give the home design upgrade.
Replacing the pane is a lot more straightforward than having to change the whole window (including the sash and frame).
Simple glass replacement is less costly compared to the whole window replacement. The whole window can be too pricey to change because of its design or specialty frame. But the glass is not expensive to replace unless a customized shape is needed.
Simple glass replacement provides many upgrade options such as glass that keep solar warming to a minimum. Argon glass to enhance energy-efficiency. Tempered glass to safeguard the pane from future damage, and designer glass for a flashy look.
Steps to Replace Window Glass in Your Home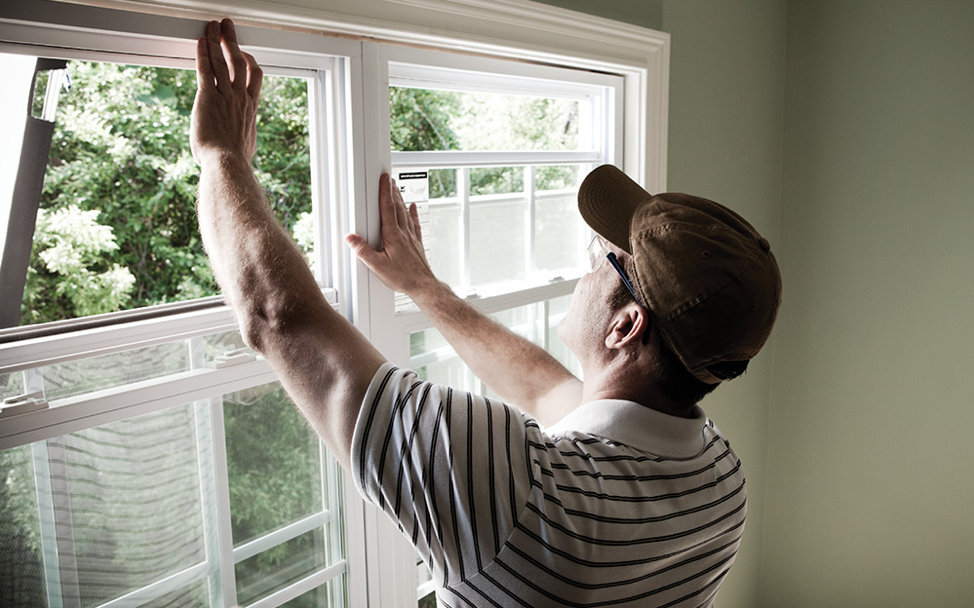 You don't always need professional assistance to replace the glass in your home windows. However, it is probably better to do so if you don't have the right tools, the window has an unusual shape, or there are many windows to take care of.
In any case, below are the steps to replace the glass in your home windows.
Take out the old or broken glass. Make sure you have gloves on. Otherwise, you are likely to get several cuts on your hands. Use a small hammer and keep a rag close by to collect the shattered glass pieces that fall off.
Clean the frame and remove all old putty from the edges. There might be some old caulk stuck to the frame, which you will have to scrape off so that a tight fit can be ensured for the new glass. Also, you may have to remove the trim of the frame to carry out this step efficiently.
Fit the replacement glass into the existing frame. If it fits perfectly, that's great. If not, then you may have to adjust the size of the glass with the help of a glass cutter. After the glass has been adjusted in the frame, use small triangular pieces of metal or glazier's points to fix it.
Apply a thin layer of putty all along the edges of the frame where it comes into contact with the glass. Once done, scrape out the excess putty so that the glass is even and flat.
Paint the putty or cover it up with a layer of trim so that the look of this window matches the others in your home. And it's all done.
Hire a professional if you face difficulty in any of the above steps.
Wrapping It Up
All types of glass windows have a shelf life. Once this life ends, you will start to see things like broken panes, cracked glass, etc. When that happens, it is better to act as quickly as possible and get the glass or pane, or both replaced as soon as possible. Otherwise, you may have to pay a huge price in the future.
I hope this guide helps you make an accurate estimate of the cost for the replacement of glass for the window, and do the job perfectly.