Designer Donna Leah was born in New York into a loving yet socially conservative household where she spent many hours of her youth dreaming and drawing the types of clothing that she wanted to have – edgy designs with bold colors and metallics that captured light.  From that early age, Donna Leah knew exactly what she wanted, never straying from her strong identity focused on nature's colors, and personal values of self-acceptance and spirituality.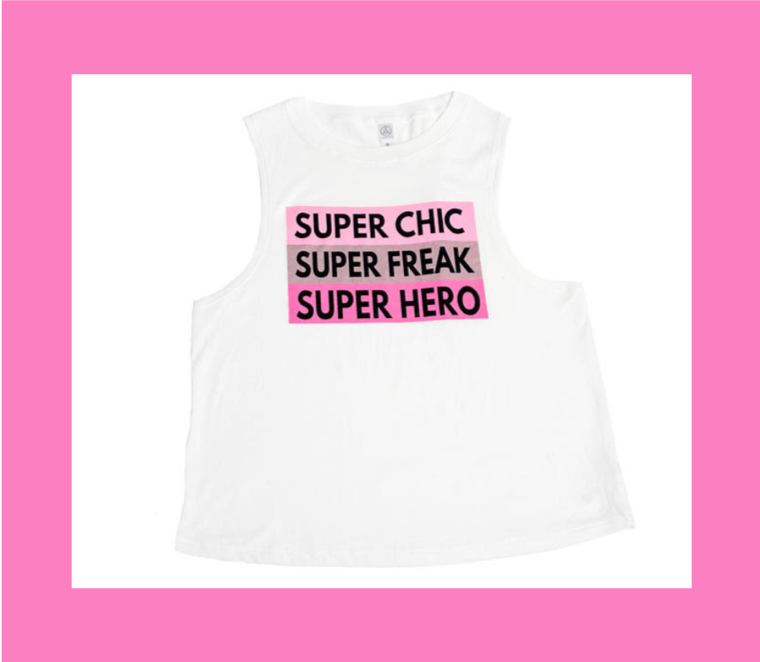 Her personal values of giving back are being further realized with the launch of a new feel-good t-shirt line that benefits The Milagro Center in Delray, Florida. The organization offers uniquely integrated programs that focus on empowering children and their families to succeed, both in school and in life, having a resounding positive influence on the local community.  Shirts will be available at Donna Leah Designs for $30 with 5% of the proceeds going to The Milagro Center.
Donna Leah designs for her "inner superhero" by embracing a love for bold colors and styles that make an unapologetic statement.  "Donna Leah Designs sequin gowns feature a cape, and my loungewear collection features a hood that feel protective. The new t-shirt collection embraces the notions of empowerment, feeling good about yourself, and knowing that helping others is a part of who we are.  The more I learned about the Milagro Center, the more inspired I became, and created a mission to help," says Donna Leah.
The brand showcases a deep appreciation for all aspects of art, culture, and the natural world around us, exploring the endless influence and energy found in Miami, where her company is headquartered.  "Helping a local organization in the city that I love makes perfect sense," she says.
When it comes to designing, there is a commonality with each piece that tells the story of a woman ready to accept who she is and how she wants to dress. "I wanted to create a collection that was bold and different, and incorporated elements that made it distinctively Donna Leah.  When I wear a gown that sparkles and has a shawl like a cape, I feel like I am my own superhero.  I feel that I can do whatever I set my mind to do.  It's why I started the collection with gowns and have added glamourous loungewear that captures the same vibe. The t-shirt collection is another level of communicating this passion," Donna Leah explains.
For Donna Leah, it's color that secures a positive mood for the day.  "I've come to understand what really excites me as a designer. Studying at FIT (Fashion Institute of Technology) and living in New York and then Miami, I feel connected to the colors of the landscapes, the people, the fashion, the lights, and translate that into my designs. New York has influenced my love of metallics with the towering skyscrapers and non-stop energy, while Miami has been influenced through a love of the ocean, sky, and sun." 
Color and shine will always be a standard in Donna Leah Designs. "Right now, I'm loving hot pinks, deep oranges, and greens.  The t-shirt launch with words of empowerment is particularly meaningful to me.   The world is always changing, and can often be challenging, so it's important to know who you are and express how you feel. It's the basis of being a self-confident person that is able to handle and grow with the future. That's why I am constantly thinking of new designs, ways of expressing myself, and to help others."