Daunting Looks for Dirty Blonde Hair You Will Want to Try
https://www.instagram.com/p/Bw2gDfBlC2N/
Until recently, dirty blonde hair was always frowned upon. Bleached blonde seemed to be the preference when it came to blonde hair shades. However, dirty blonde is now one of the most trending looks when it comes to blonde hair.
Why the sudden shift in blonde hues? Has platinum blonde fallen out of favor? Not really, but thanks to a sudden shift in trend, there are more options for those who want to go blonde. Not everyone has the skin tone to pull off platinum blonde. Nor does everyone have the time and patience to maintain bleached blonde tresses.
Hence, dirty blonde hair has become a popular choice for women of all ages and walks of life. It is a great way to give your hair a break from heavy bleaching and coloring. It is also an ideal transition look if you want to grow out your hair or just go for a more subtle and sophisticated style for a bit.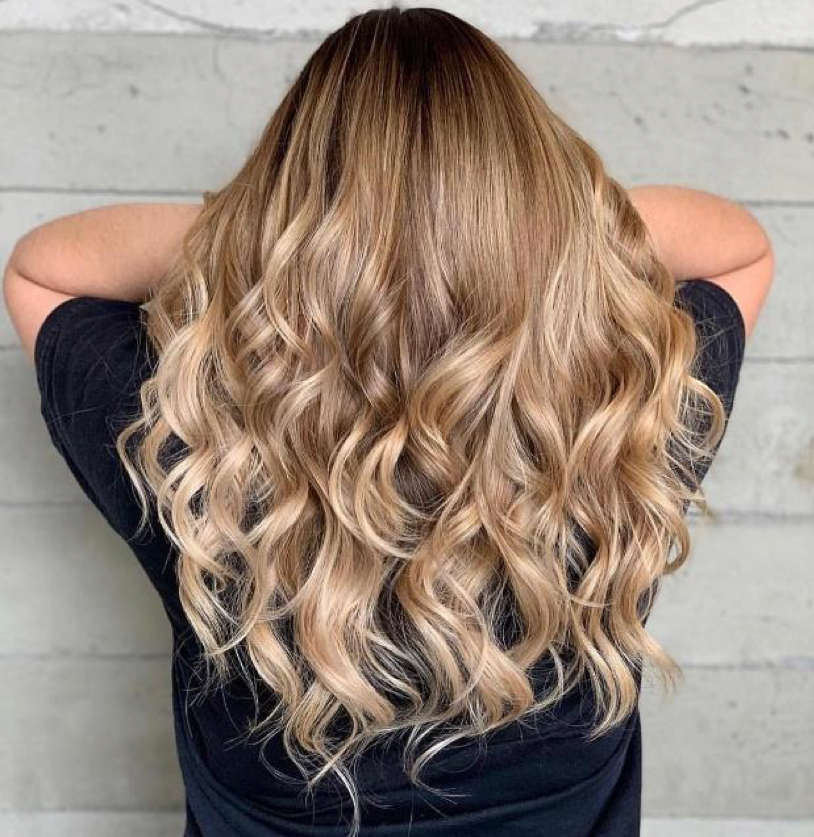 https://www.instagram.com/p/BwpcWcXBjKk/
Dirty Blonde Hair Defined
What exactly is dirty blonde hair? Despite its previous negative connotations when it was considered blaze and boring, dirty blonde is a pretty blend of light blonde or dark blonde hues. Also known as dishwater blonde, this shade is making a huge splash this season for those who are tired of bleached blonde hair shades.
Pros of Dirty Blonde Hair
It gives you light brown or dark blonde hair a multi-dimensional hue that looks natural. If you prefer a blend of warm and cool hues, dishwater blonde could be the look you have been waiting for. Multi hues will add texture to your hair to give it new life.
Dirty blonde hair will flatter every complexion and eye color. Face it, bleached blonde hair is not for everyone. It can make you look ashy or washed out. One of the best reasons to embrace dirty blonde hair is that it will work with any hair color or skin tone.
Give your hair a break from bleaching. Over time, bleaching can severely damage and dry out your hair. Dirty blonde shades are less harsh and it gives you some time to let your hair return to its natural sheen and texture.
It's less upkeep. While all hair colors eventually fade, it's no secret that lighter blonde shades tend to fade very quickly. Dirty blonde hair won't fade right away and when it does, it simply fades to a lighter shade of blonde. This way, you can save time and money as you won't have to see your stylist every few weeks for a touch-up.
Still, not sure dirty blonde hair is your calling? Check out some of the hottest looks for dirty blonde hair and maybe we'll change your mind!
Dirty Blonde and Light Golden Blonde Balayage
Ombre hues are always a great choice for blonde hair and this dark blonde to light golden blonde fade is no exception. Start off with a deep dark blonde at the roots and then fade to a dark ash blonde, mixed with light ash blonde and finally fade gracefully to a shimmery platinum blonde at the tips. This style is especially alluring with cascading beachy waves to give it a multidimensional look.
Dirty Blonde Hair with Silver Blonde Highlights
https://www.instagram.com/p/BnkngndFsIN/
Looking for the perfect summer shade? Start off with a medium dirty blonde base and blend in some bright platinum highlights. Don't be afraid to go heavy on the platinum blonde. The final effect is a breathtaking light dirty blonde shade that will leave them speechless! This style may require a bit more upkeep to maintain its silvery blonde hues than others, but we promise you, it's worth the effort!
Dishwater Blonde Melt
This dishwater blonde ombre melt starts off with a dark golden blonde base and mixes in some light golden blonde and light ash blonde hues. This is a great transition color if you are growing out your hair as it doesn't need a lot of upkeep. It is also a perfect shade for both Autumn and Summer due to the blend of light and dark hues.
Have we inspired you with our looks for dirty blonde hair?  We hope you are ready to embrace this new trend for blonde hair. So what are you waiting for? Book an appointment at your favorite salon and get ready to rock your dirty blonde locks!