If a relaxing winter escape to Belize is on your radar, skip the popular cruise ship excursion to Ambergris Caye, and instead head south to the stunning peninsula of Placencia, home to the Umaya Resort & Adventures.  Here, you can indulge in a wonderful selection of fresh seafood restaurants, farm to table ingredients, relaxing water and beach activities, yet still a great base for exciting Mayan adventures & attractions.
With direct flights out of several US cities to Belize International Airport, it is then a short flight on a small plane (nicknamed 'puddle-jumpers' by locals) or you can opt to drive the very scenic Hummingbird Highway past lush rainforests, through small villages to indulge local sights of the country's culture.  Umaya Resort sits on the northern Peninsula, secluded from Placencia Village for intimacy, yet accessible by the main road.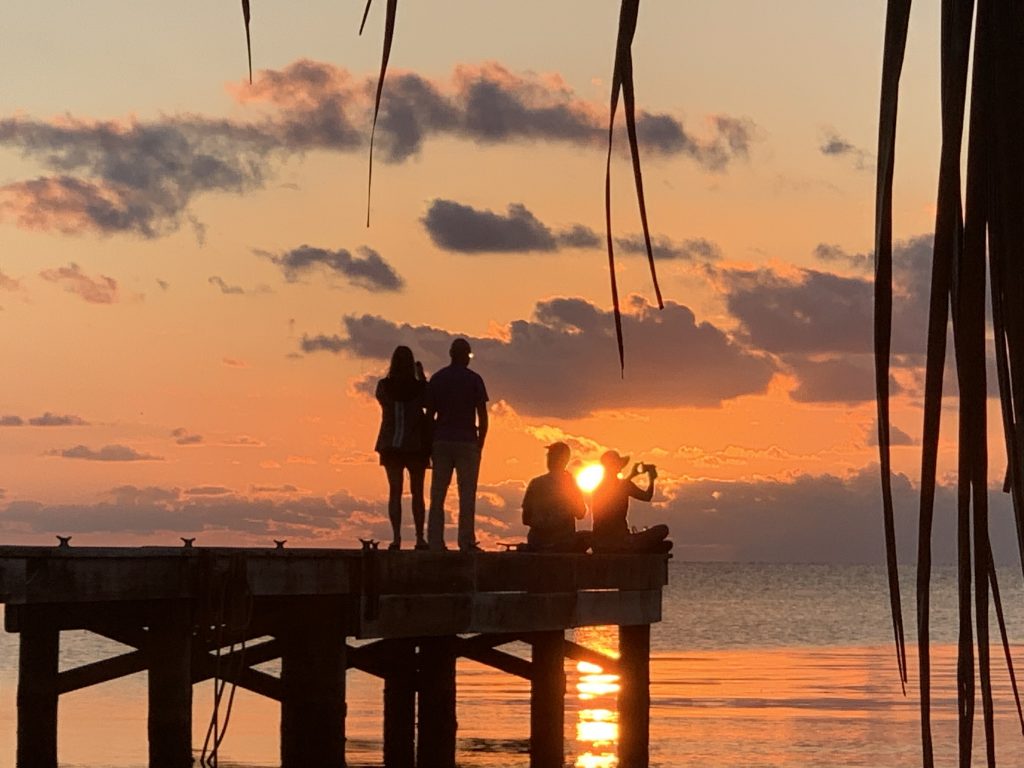 Recently rebranded from Belize Ocean Club, the property uniquely straddles the strip offering accommodation & dining on both Lagoon and Beach sides, ensuring a sunrise to sunset view if you desire.  The resort's pool area faces the warm Caribbean sea, and features a traditional thatched roof cocktail bar and dining area called Fyah, named after the local dialect for "fire" in reference to the open flames they use for their grilled menu and beachside dining events.  With a musical backdrop that moves from mellow jazz over breakfast to reggae vibes in the afternoon, guests can take solace on a sun lounger, couch, swing or sand to relax, play beach volleyball or badminton, kayak or paddleboard, provided complimentary by the resort.  Cocktails, healthy smoothies and a full menu keep you fueled here.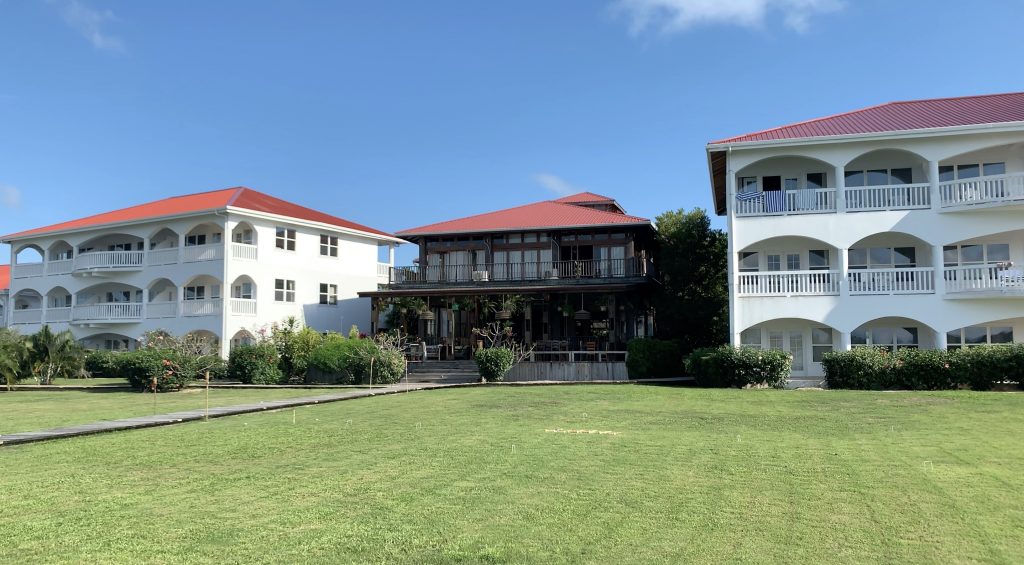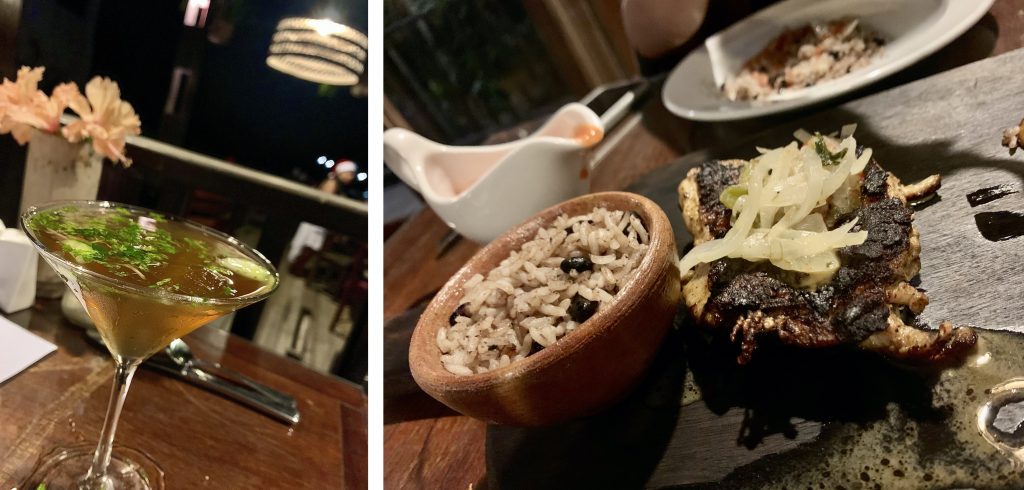 On the Lagoon side, the Clubhouse offers a rustic dark wood dining environment, with farm-to-table ingredients, much from their own gardens, inspired by Belizean cuisine, and a variety of board games to while away an evening under a blanket of bright stars.  For special occasions, the team can prepare the jetty with a private romantic dinner on the lagoon's edge.  Though the Clubhouse offers a fair menu with varied dishes, don't miss several of the other local restaurants too, such as the delicious Bistro at neighboring Maya Beach hotel, or options further towards the village such as 1981 at Naia, or the gorgeous & tranquil Itz'ana Resort freshly opened this season.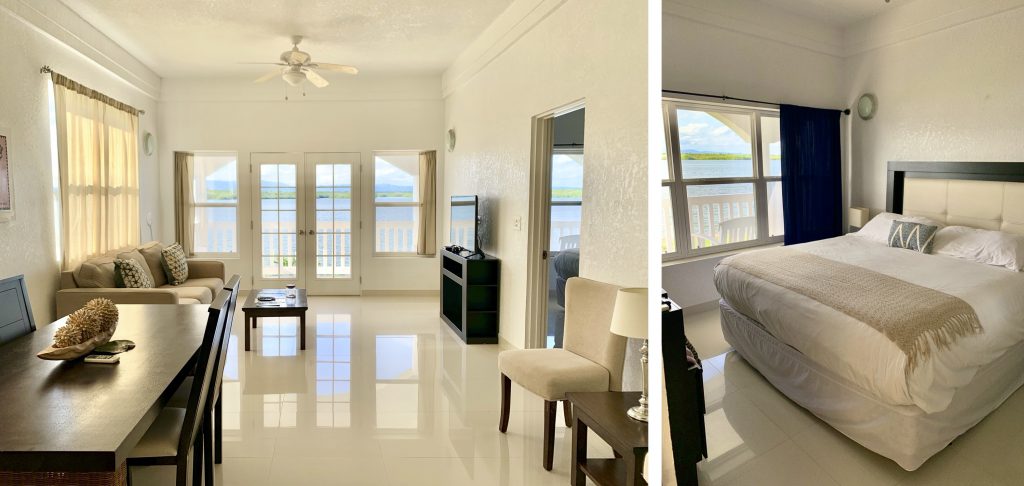 Accommodations at the Umaya are all-suites, including one-bedroom, two-bedroom and penthouse options with either oceanfront or lagoon-bay private balconies.  These suites feel clean, fresh and spacious, with simple minimal yet tasteful decor, and generous living areas offering views straight through to the good stuff.  Full kitchens, large dining tables and flat-screen TVs make these homely and comforting, especially after a hard day's adventuring.  Frequent luxury travelers may find the fixtures and fittings a little underwhelming to what they are used to, but these suites are currently being updated and modernized.  Definitely to be applauded, is the resort's notable commitment to the environment & sustainability – organic fresh coffee, biodegradable bags, natural toiletries and reduced plastics.  This is necessary in the region, as evidenced from a short run or swim along the beach – trash and bottles sadly washed up between the pristine resorts, which perhaps the local hoteliers should form an alliance to tackle.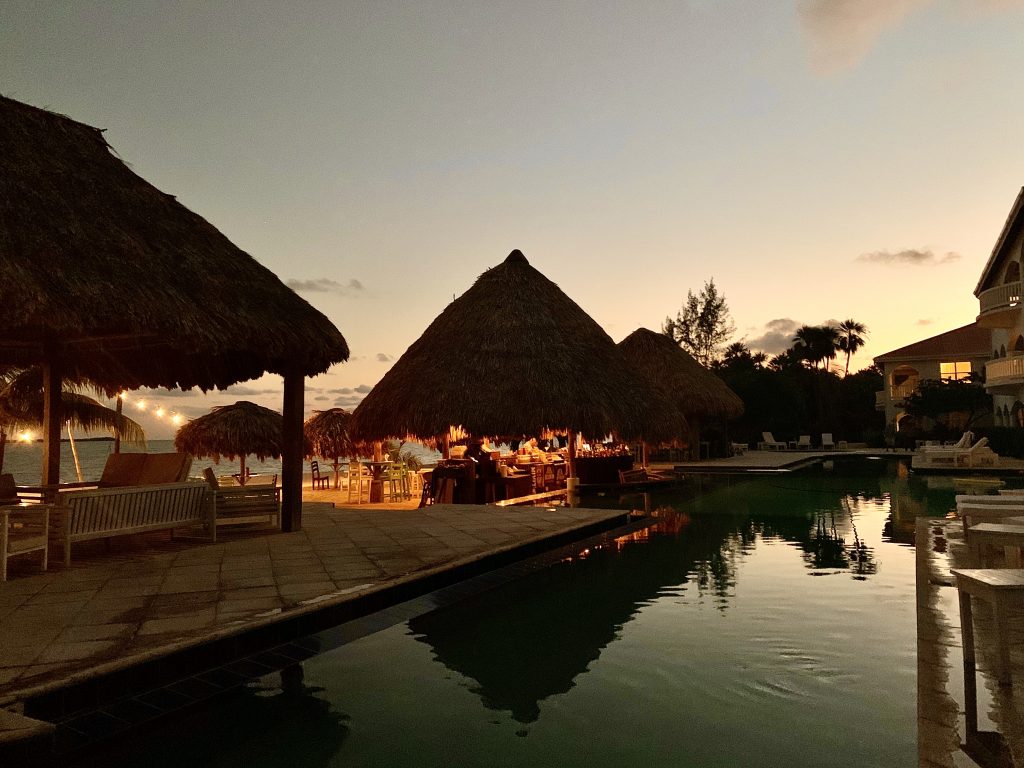 Spa services are offered in a peaceful and quaint lagoon-side cottage, and a simple small fitness centre exists, though is in need of updating.  A host of exciting adventures and day-trips can be booked through the resort concierge – zip-lining, caving, nature walks or tours of Mayan ruins.  The staff throughout the resort are extremely pleasant, welcoming and full of Belizean charm and smiles, and personal touches to make your stay more pleasant.  Epic sunrises, colorful sunsets and a chilled Caribbean vibe will be your lauded takeaways from this wonderful resort.
All photos & video by Darren Darnborough.
Full disclosure: The resort hosted the writer for a stay.