The Eternal City is truly steeped in history, but there's a new luxury boutique hotel on the scene, fashioned exquisitely with the hallmark precision styling of its former tenants, the Singer sewing machine family.
Acknowledging its past with grace, the Singer Palace Hotel is centrally located between major landmarks in Rome, such as the Trevi Fountain, the Pantheon and the Spanish Steps, and stepping through the unassuming entrance, you are welcomed to an establishment whose dedicated attention to legacy style, intimate detail and traditional service pays homage to the famous brand.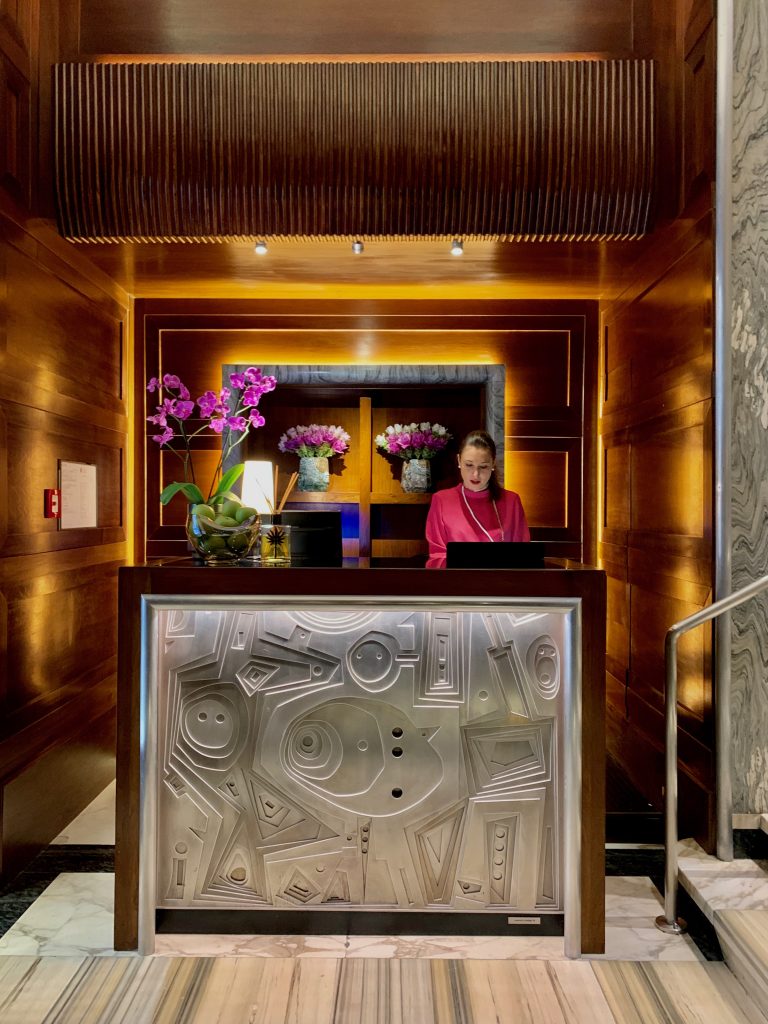 The moment you step into the small lobby, the essence is clear.  Elegantly fashionable staff in bright fuchsia greet you at a front desk that leans into Art Deco styling, rich mahoganies framing a silver centerpiece lending itself to mechanical art.  Fresh orchids complement the staff outfits with pops of color, facing a display of the iconic sewing machines.  Steps up into a white marble and grey stairwell complete the scene, housing two bicycles available for guest use, another example of the personal and homely touches of this establishment.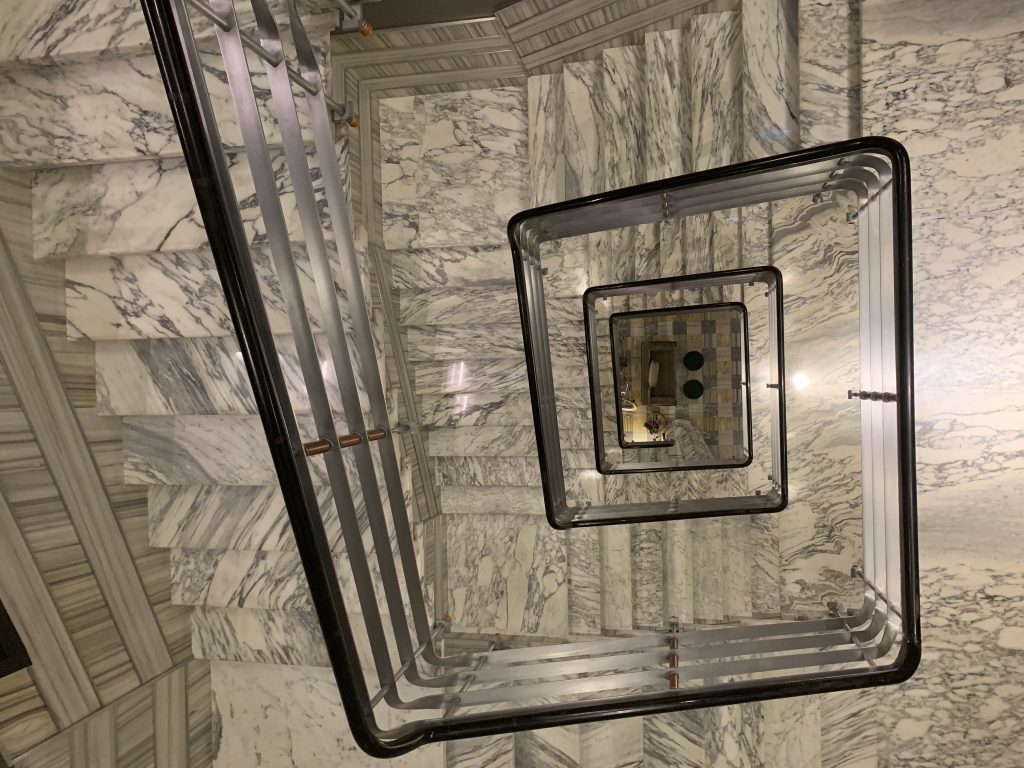 Elegant artifacts and decorative pieces are placed sparingly, to give a comforting quality to the suites – a home from home in Rome.  Rooms have ample power points and amenities, and the bathrooms feature strong rainfall showers, great lighting and full length mirrored wardrobes.  Beds feature memory foam toppers for a restful night.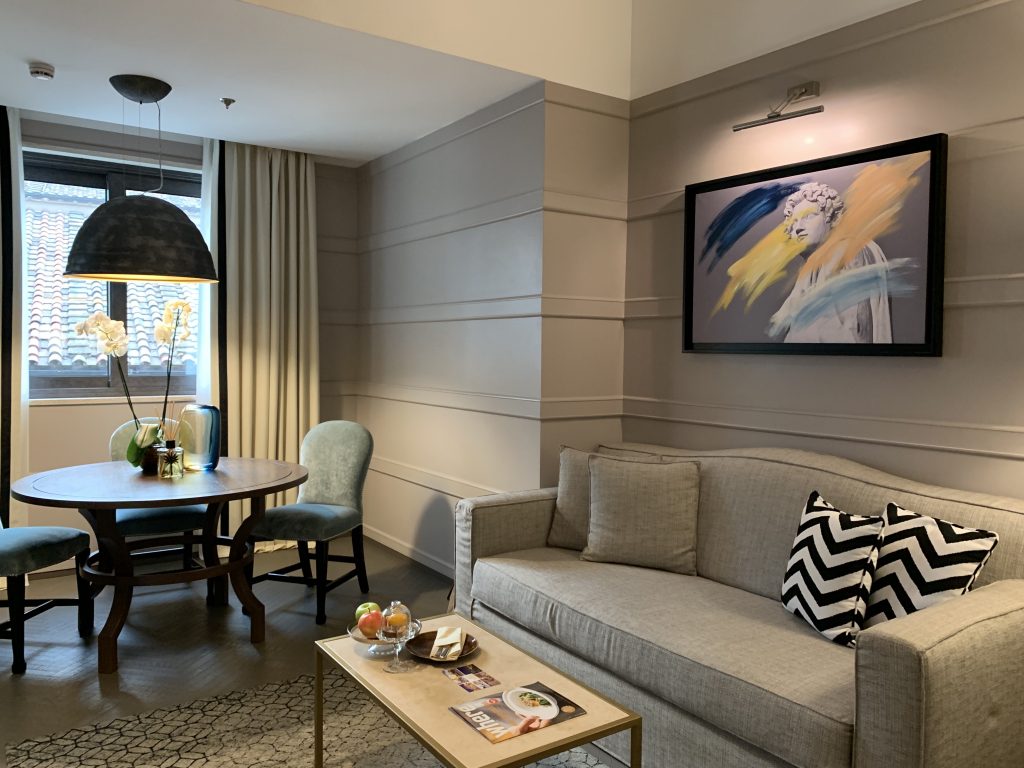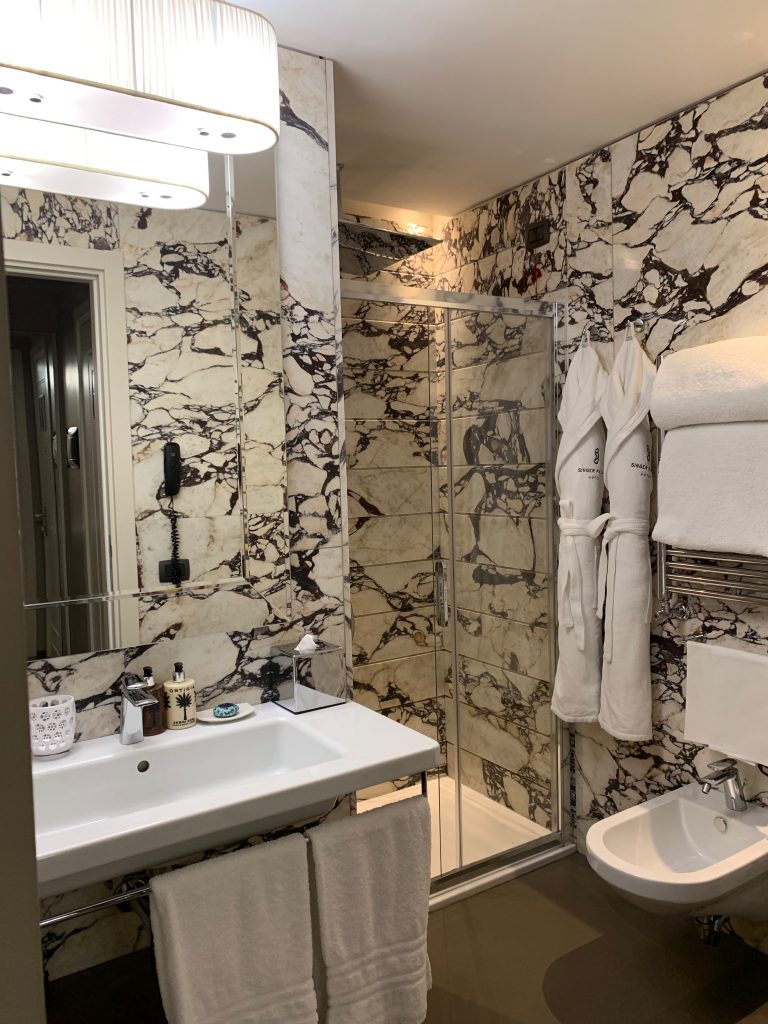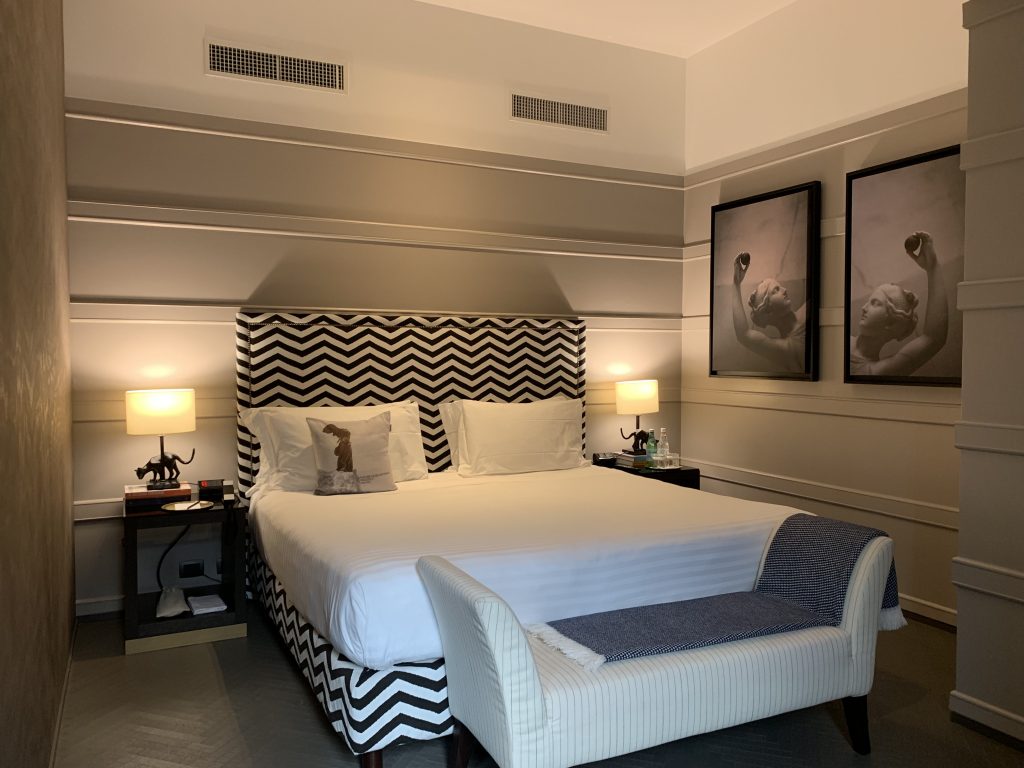 The rooftop is taken full advantage of in this building.  Whilst it does not rise high above its neighbors, the dual floor restaurant and bar offer two distinct environments to enjoy breakfast, lunch and dinner, ambience changing with the setting sun.  The lower level serves a wonderful included buffet and a la carte breakfast, with numerous homemade items, and some of the best prepared eggs you will find, and both lunch and dinner, with incredible pasta options, while Luca, the Singer's popular bartender mixes fine cocktails on the upper roof, perfect for a pre-dinner apertivo, or a quiet romantic dinner looking out over the tiled skyline.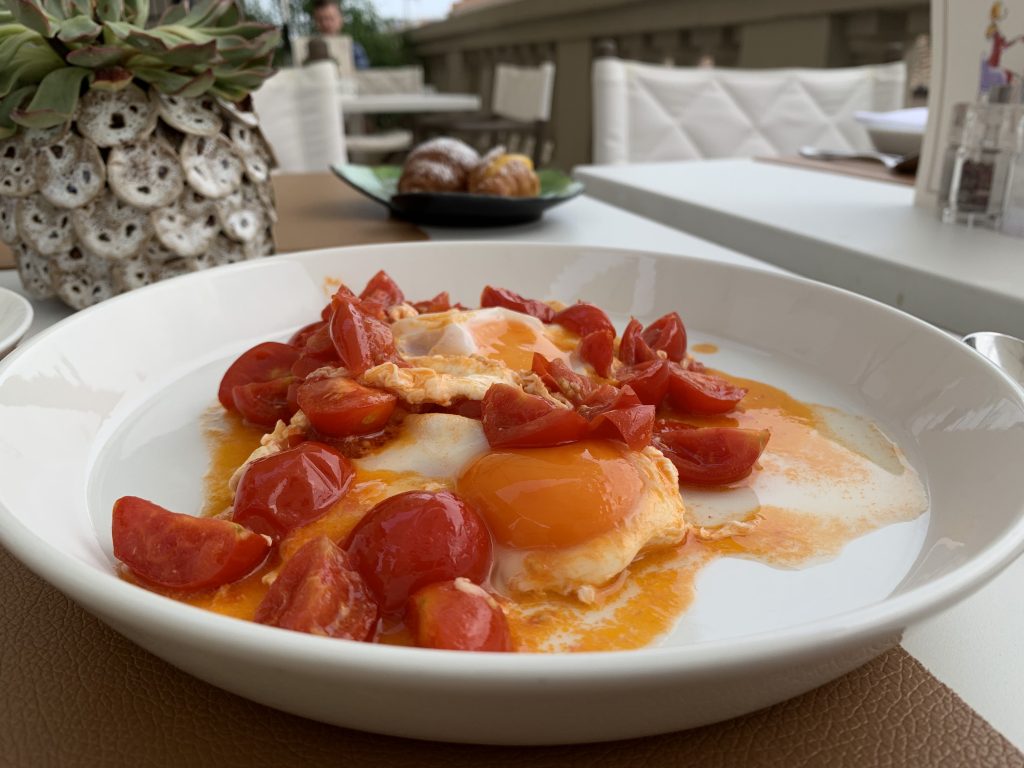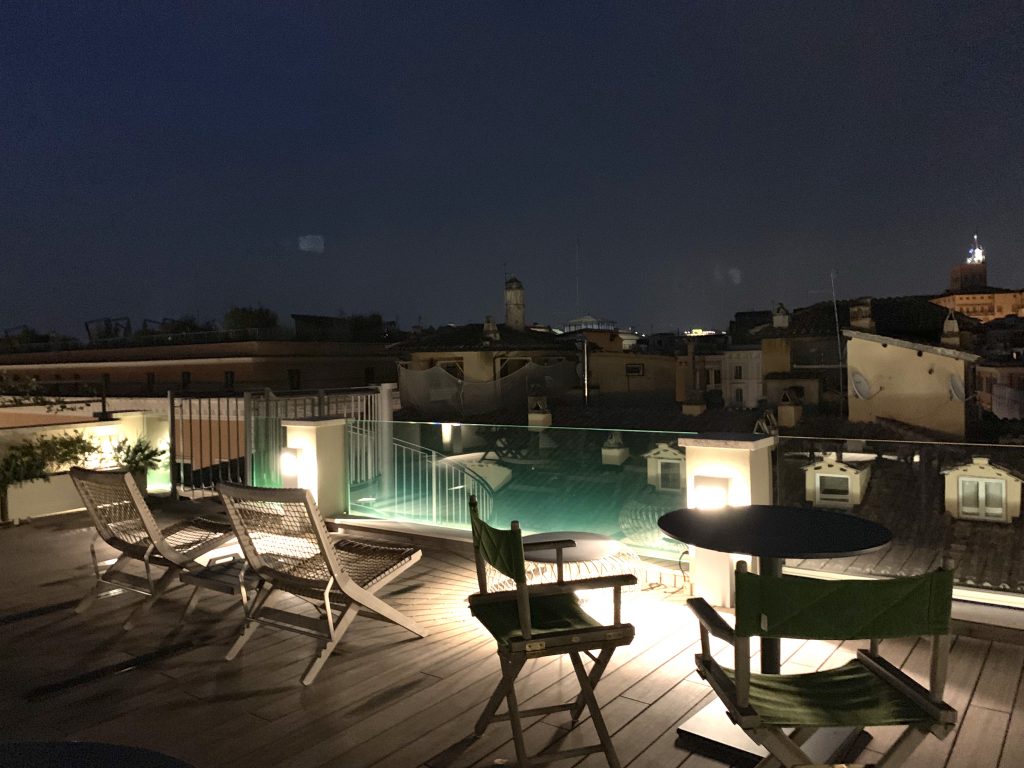 This hotel is very detail-oriented which resonates right through to all the staff, each and every one you come into contact with offering a warm, helpful and incredibly authentic service.  It really feels as though everyone in the hotel is proud of the heritage, confident in their role and attentive to guests in a wonderfully genuine way, leaving you with a feeling that you explored Rome and it's widely-recognized history, but also took with you a secret of Singer hospitality that will stitch your memories together as fine as its famous namesake.
All photos by Darren Darnborough.
Full disclosure: The hotel hosted the writer for a stay.