Written by Roxanna Dunlop.
The Screen Actors Guild Awards are tomorrow night, but just around the corner (and just before the Oscars) are the Costume Designer Guild Awards, showcasing and heralding the best in costume design in film and television.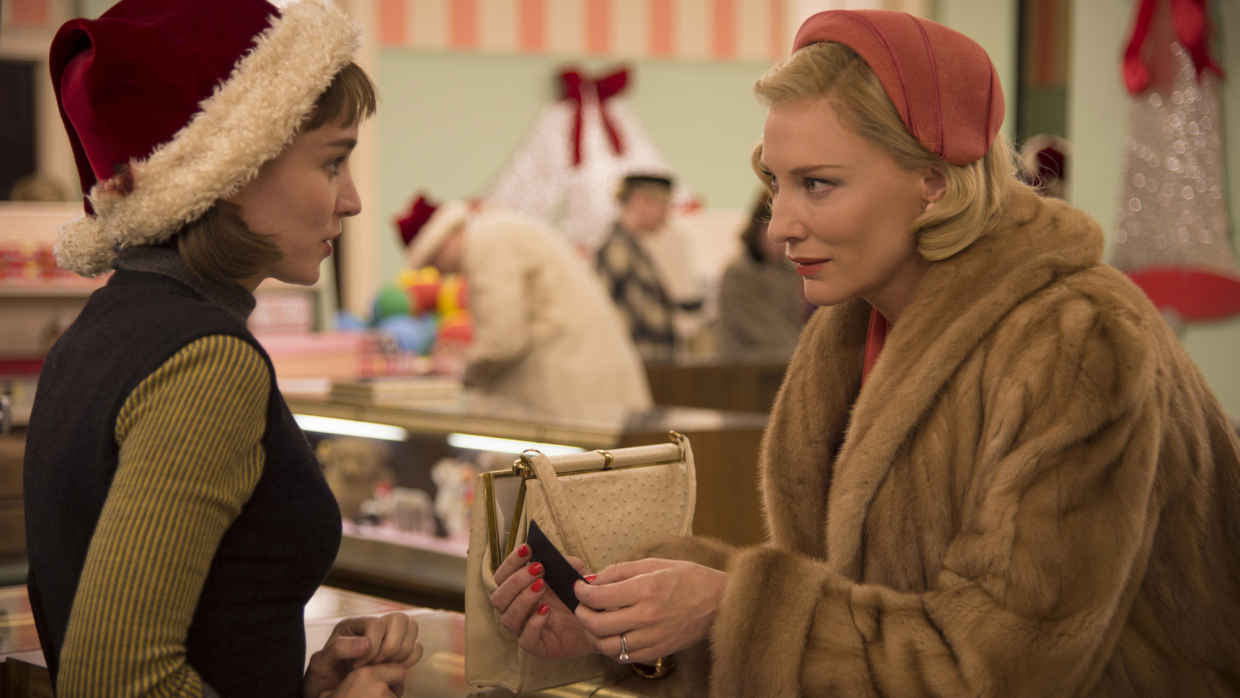 Rooney Mara and Cate Blanchett in Carol, courtesy of the Weinstein Company.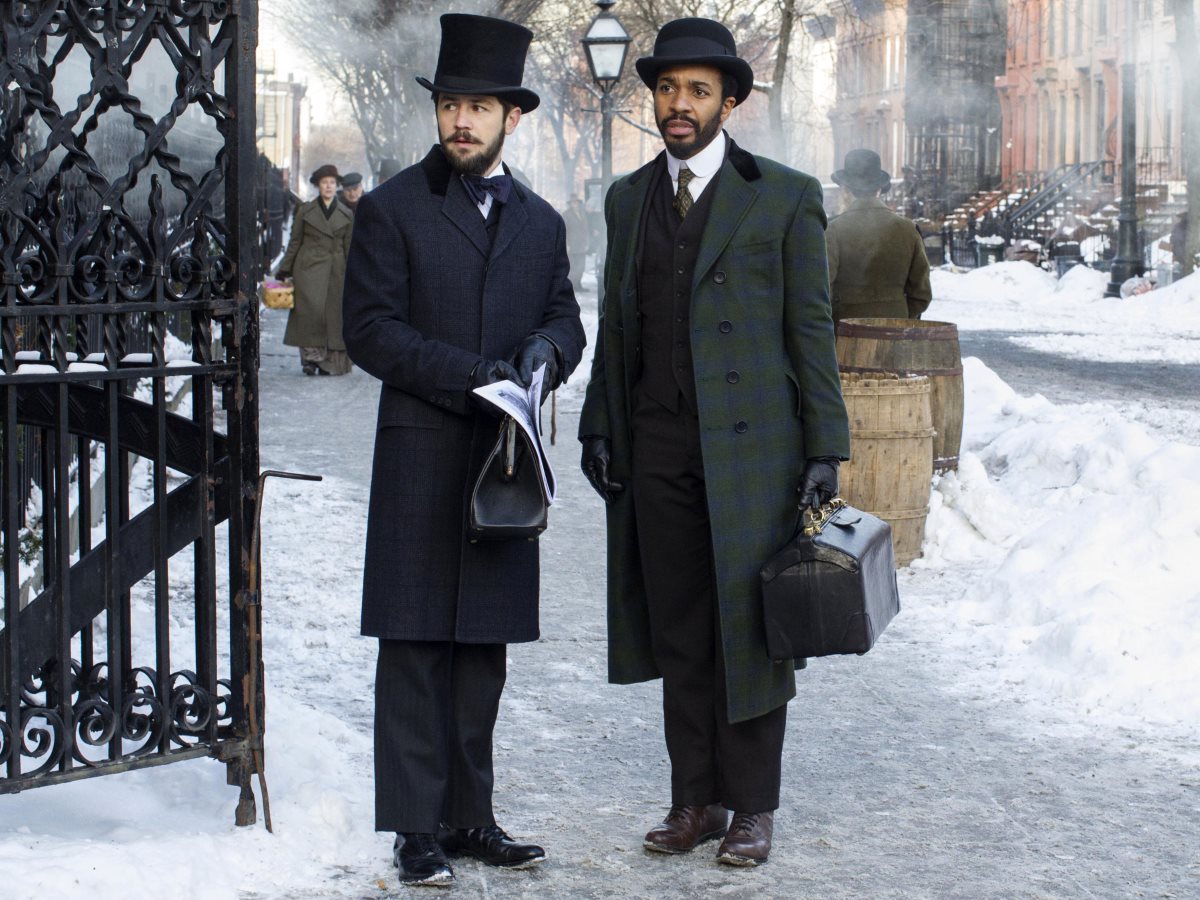 Michael Angarano and Andre Holland in The Knick. Courtesy of Cinemax.
Repeat nominees such as Sandy Powell, (this year for Carol) and "Mad Men's" Janie Bryant will be on hand Tuesday, February 23rd at the Beverly Hilton.
Here is a list of the nominees:
Excellence in Contemporary Film
Beasts of No Nation – Jenny Eagan
Joy – Michael Wilkinson
Kingsman: The Secret Service – Arianne Phillips
The Martian – Janty Yates
Youth – Carlo Poggioli
Excellence in Period Film
Brooklyn – Odile Dicks-Mireaux
Carol – Sandy Powell
Crimson Peak – Kate Hawley
The Danish Girl – Paco Delgado
Trumbo – Daniel Orlandi
Excellence in Fantasy Film
Cinderella – Sandy Powell
Ex Machina – Sammy Sheldon Differ
The Hunger Games: Mockingjay, Part 2 – Kurt and Bart
Mad Max: Fury Road – Jenny Beavan
Star Wars: The Force Awakens – Michael Kaplan
Outstanding Contemporary Television Series
American Horror Story: Hotel – Lou Eyrich
Empire, Season 1 – Rita McGhee
House of Cards – Johanna Argan, Kemal Harris
Ray Donovan – Christopher Lawrence
Transparent – Marie Schley
Outstanding Period Television Series
The Knick – Ellen Mirojnick
Mad Men – Janie Bryant, Tiffany White Stanton
Masters of Sex – Isis Mussenden
Outlander – Terry Dresbach
Penny Dreadful – Gabriella Pescucci
Outstanding Fantasy Television Series
Game of Thrones – Michele Clapton
Once Upon a Time – Eduardo Castro
Sleepy Hollow, Season 2 – Kristin M. Burke, Mairi Chisholm
Sleepy Hollow, Season 3 – Mairi Chisholm
The Wiz Live! – Paul Tazewell