If you are planning a vacation to London and you also happen to be a food connoisseur, you are probably already thinking about where you're going to eat of an evening. Well, we know that you're a busy person and probably don't have the time to find out which restaurants are the best places to eat.
There are suitcases to be packed and hotels to be booked. That's before you even think about what attractions you're going to see. So, to help make your life a little bit easier, we've compiled a top four list of restaurants and eateries that will satisfy even the most refined of palates.
Where you choose to eat will largely depend on your personal taste and dietary requirements, so we've tried to find a restaurant to suit everyone. So, whether you happen to be a pasta fanatic, a lover of seafood or a curry enthusiast, London is a city that serves up some of the finest dishes the United Kingdom has to offer.
1. The Ritz in central London is probably one of the famous of its kind in the world. If you're looking for a world class fine dining experience, The Ritz is guaranteed to exceed all expectations. The main dining room itself is nothing short of palatial. So if you'd like to feel like royalty for a day, and eat some traditional British cuisine, we suggest you book yourself a reservation now. Because unsurprisingly, they tend to be booked up quite far in advance.
2. For those who like seafood, there's the fabulous Sweetings Fish Restaurant, located on Victoria Street. It serves everything from lobster, through to crab and whitebait, all of which is freshly caught and affordably priced. So, if your vacation budget won't quite get you to The Ritz, not to worry, because Sweetings will leave your belly full and your taste-buds satisfied.
3.  Masala Zone is one of the most popular Indian restaurants in London. So, if you're a curry fan who's looking to experience a hot, spicy and flavorsome meal, but doesn't want to break the bank, this is a good place to opt for.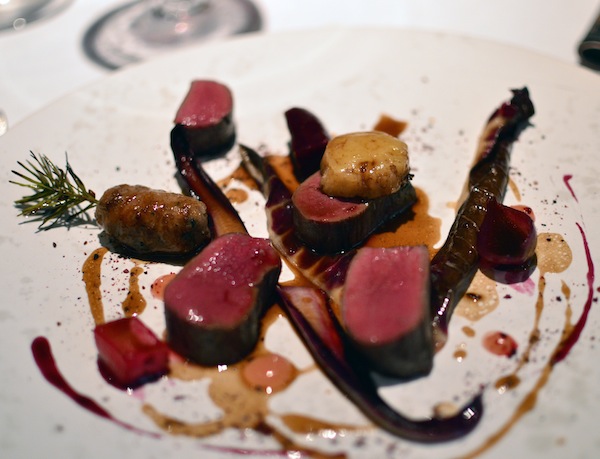 4. The Ledbury has won two highly-coveted Michelin Star Awards and has had both critics and diners singing its praises in equal measure. As with all good restaurants, it can be difficult to book a reservation. So we'd recommend organizing your evening out as far in advance as possible, to avoid disappointment. Even then it can be difficult to get a place. So, if you're really serious about going, you may have to delay your vacation until a space becomes available. But trust us, once you taste the food here, the extra wait will be more than worth it.
If you'd like to discover more top tips about London, there are lots of helpful websites and tourist guidebooks that will help to answer any questions you may have.

If you know of any other restaurants or eateries that haven't been included on our list, then please feel free to share your stories and experiences in the box provided below.