Recently the Destination Luxury team had a chance to drive the stunning BMW i8 through the streets of Los Angeles, courtesy of Lion Heart Lifestyle. This technological feat is one of the fastest hybrids on the market, complete with wing-tip doors and a stylish sleek design.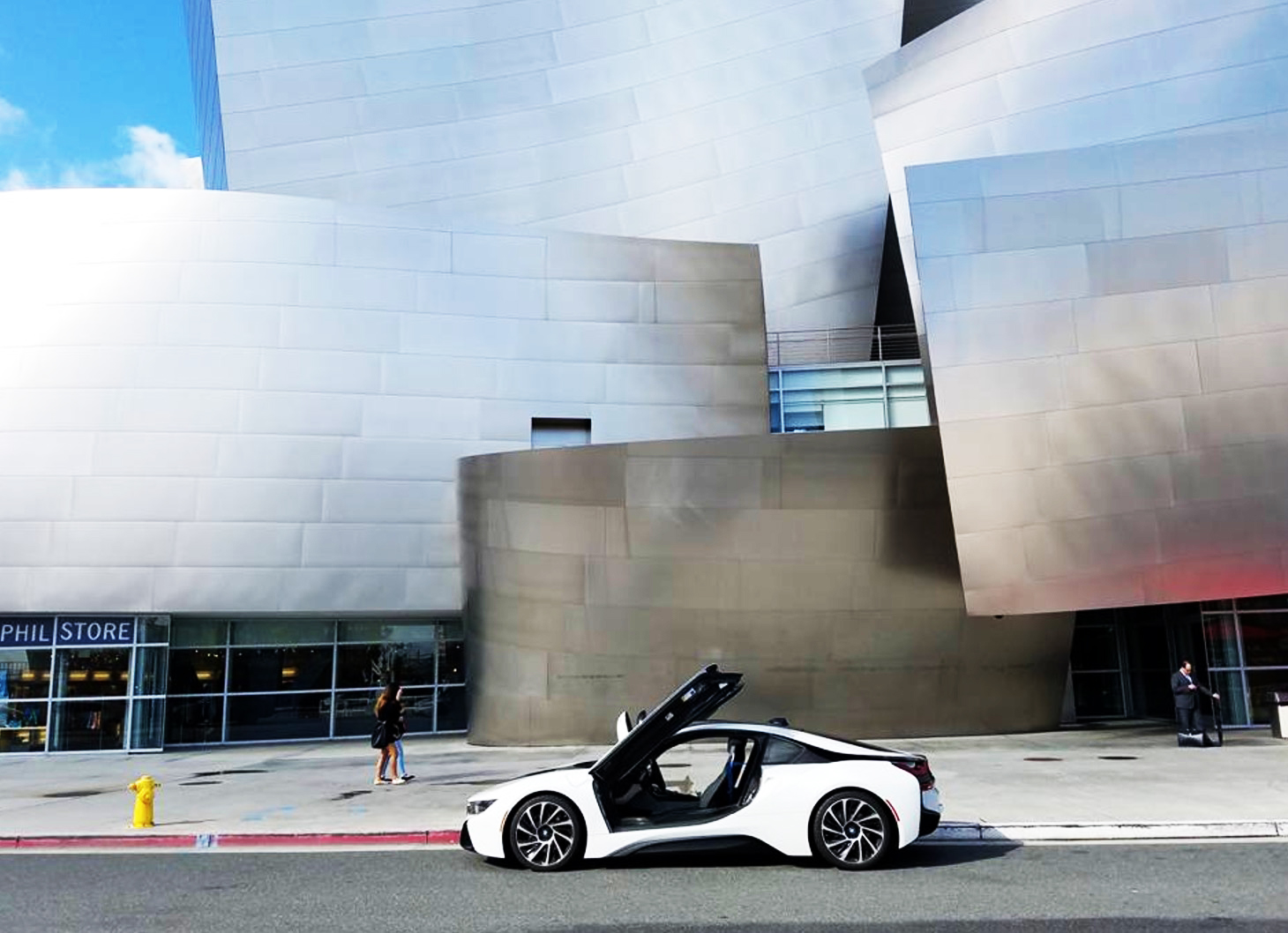 The BMW i8 is an icon of progress, marking an extraordinary evolution of The Ultimate Driving Machine.® As an innovative plug-in hybrid, it uses eDrive technology to combine the efficiency of an all-electric motor and the power of a TwinPower Turbo engine for an exhilarating driving experience that's every bit BMW.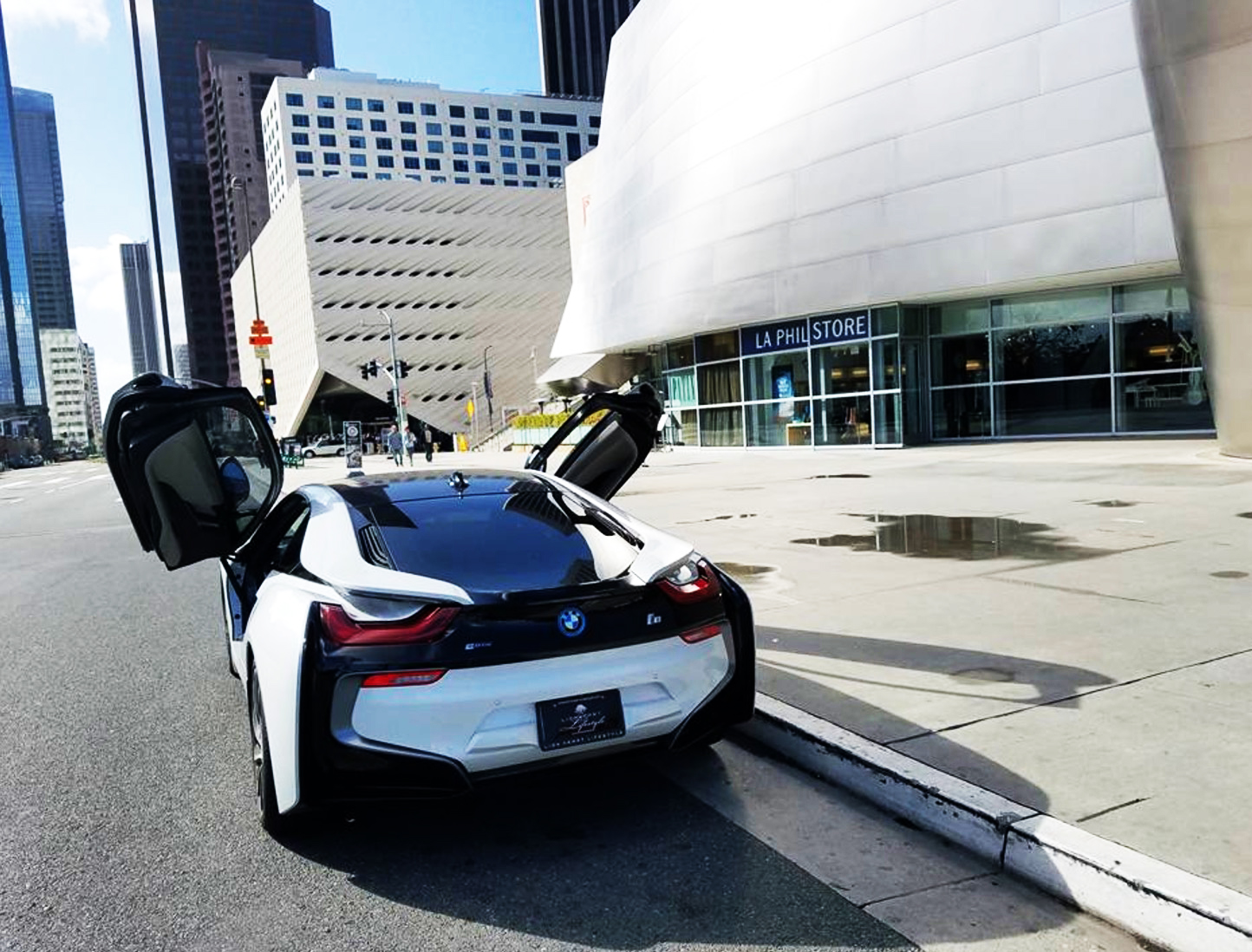 BMW I8 – STRIKING EXTERIOR.
The long wheelbase, short overhangs, precise lines, and sweeping silhouette give the appearance that the BMW i8 is surging forward even when it is standing still. The scissor doors of the BMW i8 provide an undeniable emotional and sporty allure that make it truly one-of-a-kind.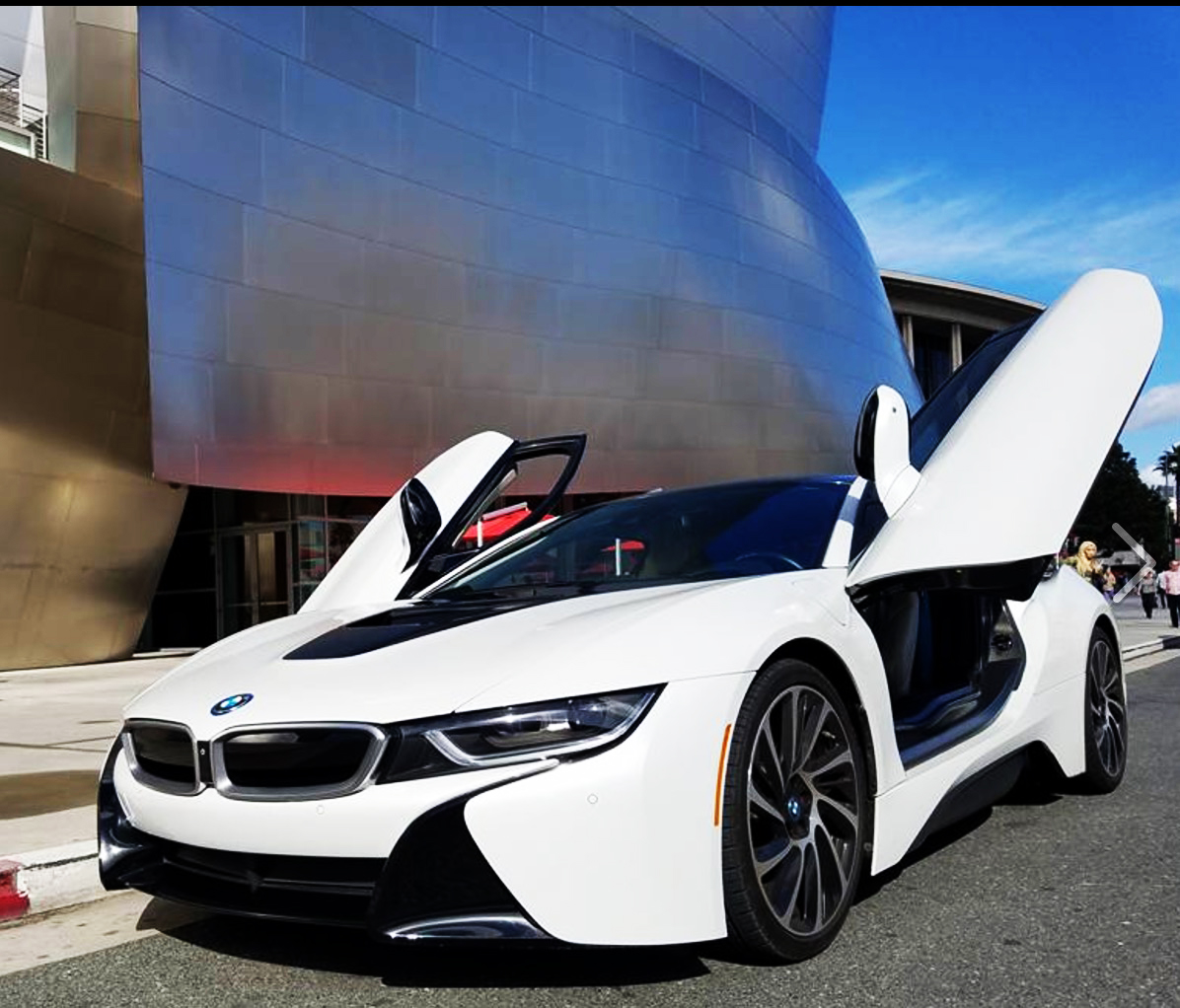 EFFICIENT DYNAMICS.
From front to back, the BMW i8 is dedicated to reducing drag. The stream flow design of the vehicle's rear wing provides significant downforce all the way up to its top speed of 155 mph. EfficientDynamic technology allows vents to open and close to offer cooling, further reduce drag coefficient, and improve the vehicle's overall aerodynamics while the front Air Curtains channel airflow through the back vents to cool the TwinPower Turbo 3-cylinder engine.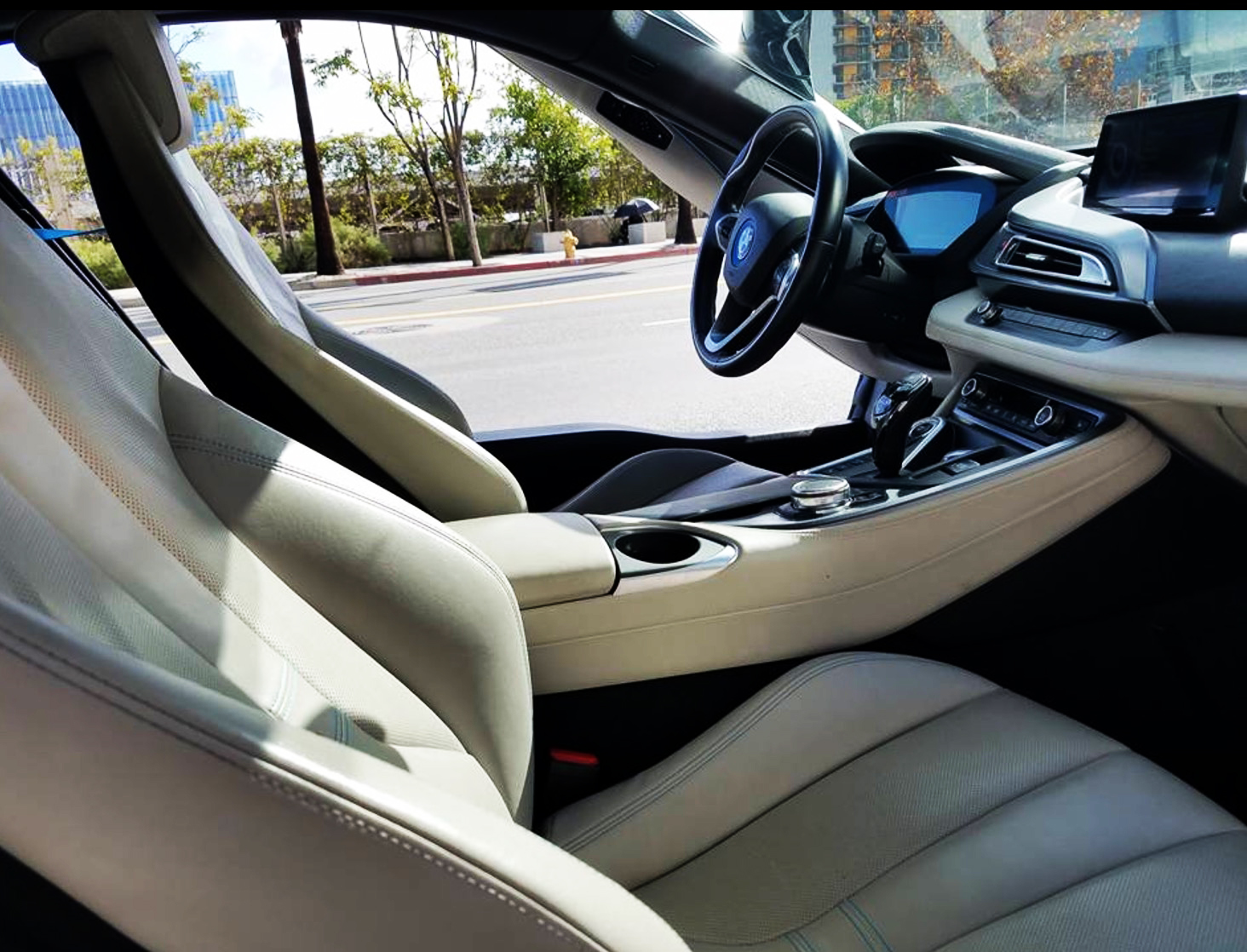 TURBOCHARGED PERFORMANCE.
TURBOCHARGED PERFORMANCE.
When a car looks this fast, it had better live up to its appearance. The BMW i8 does exactly this with its innovative electric motor that sits on the front axle and the TwinPower Turbo 3-cylinder engine that drives the rear axle. When combined, they deliver a total output of 357 horsepower, 420 lb-ft of torque, and can reach 0 to 60 mph in 4.2 seconds.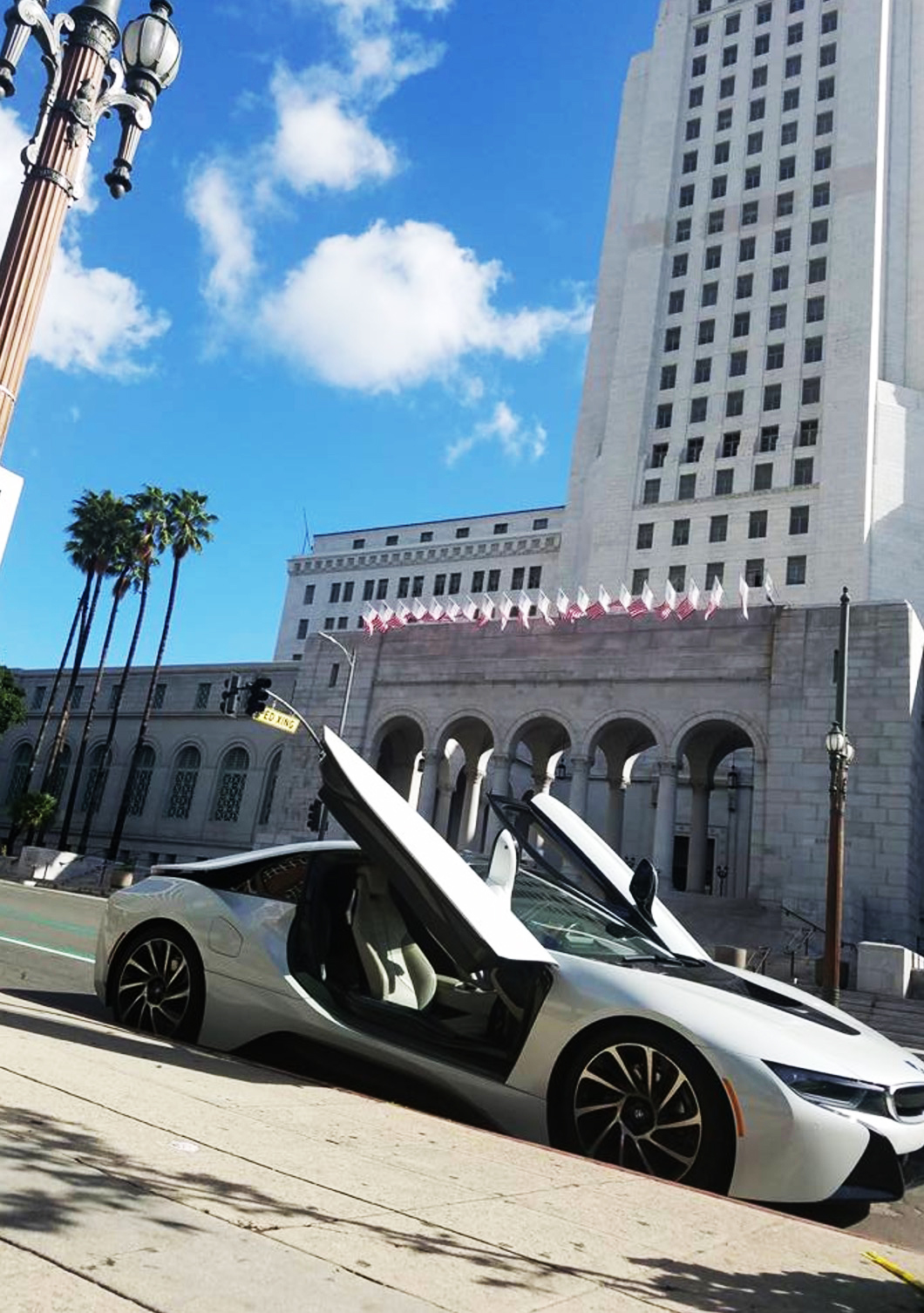 Lion Heart Lifestyle is a worldwide luxury lifestyle company that is known for its pristine offering of luxury and exotic transportation which includes automobiles, helicopters, yachts and private jets.