Video directed by David Christopher Lee
Director of Photography: Luis Trujillo
Edited by Luis Trujillo
featuring actress/model Michelle Elizabeth O'shea
www.instagram.com/michelleeoshea
styled by Luke
On Monday, September 14th, Destination Luxury was fortunate enough to host and be part of a magical evening at the home of Homeira and Arnold Goldstein, an 11,000 square foot Art Deco Manhattan Beach estate.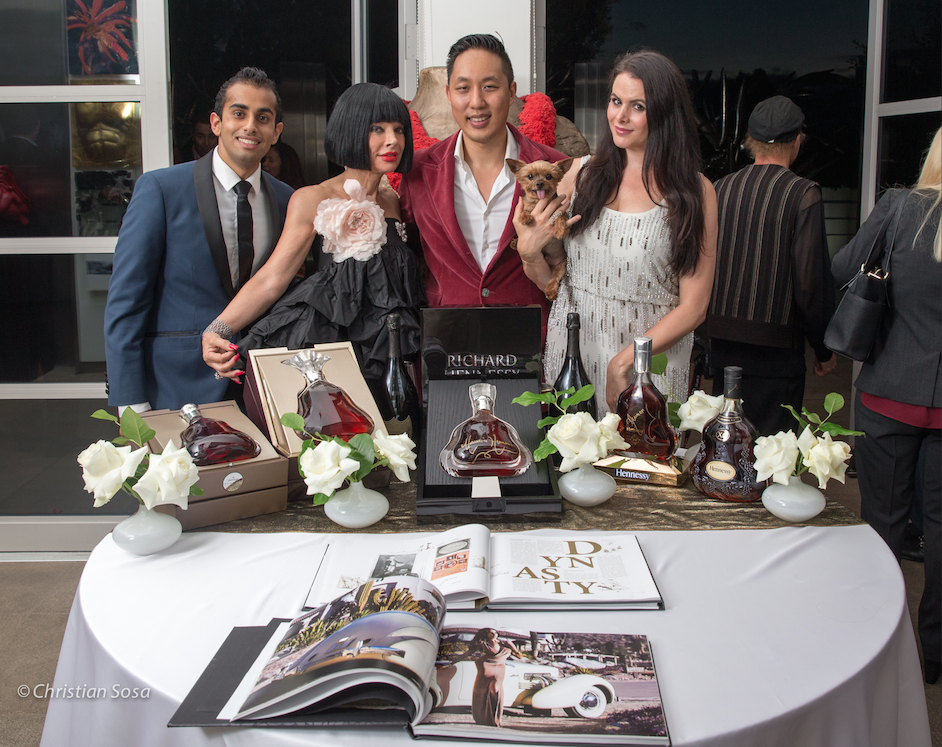 The Destination Luxury team pose with their host.
Pictured, Chief Operating Officer of Destination Luxury, Chirag Sagar; host Homeira Goldstein; David Christopher Lee, DLX Publisher and CEO; Setorii Pond, Editor-in-Chief.
"There was no question that Homeira and Arnold would be perfect to host such an elegant event with us," said Destination Luxury CEO, David Christopher Lee.
32 guests experienced  Hennessy's Prestigious Journey of the Senses, a 5-course meal paired with different varieties of Hennessy Cognac. Homeira's vision was to treat the Hennessy Spirits as the stars of the evening. Two 18 feet long tables were positioned in a "V" shape to promote the vertical experience of the evening and to give Sten Lilja, Hennessy's International Brand Ambassador, the perfect platform to address his audience.
The dining room was accented by soft silver metal place mats and charges created by local Manhattan Beach artist, Simon Ouwerkerk, as well as the gold runners, sculptures, and centerpieces. The white flower art was created by Joe Davidson, adorning the white and gold napkins. The white roses in the backdrop represent the deep layers of consciousness for Homeira, and showcased Hennessy X.O Original, Paradise Imperial, Richard Hennessy, and Hennessy Collector's 250 and the paired course cuisine by our host from her special culinary designs, entitled HomeiraStyle. Each dish was paired with Dom Perignon, Hennessy X.O, Hennessy Paradis Imperial, Hennessy Richard and the Hennessy 250 Collector Blend. Mr. Lilja, an expert on all things Hennessy, explained the pairings with grace and style – providing for an evening that was not only magical, but surprisingly educational as well.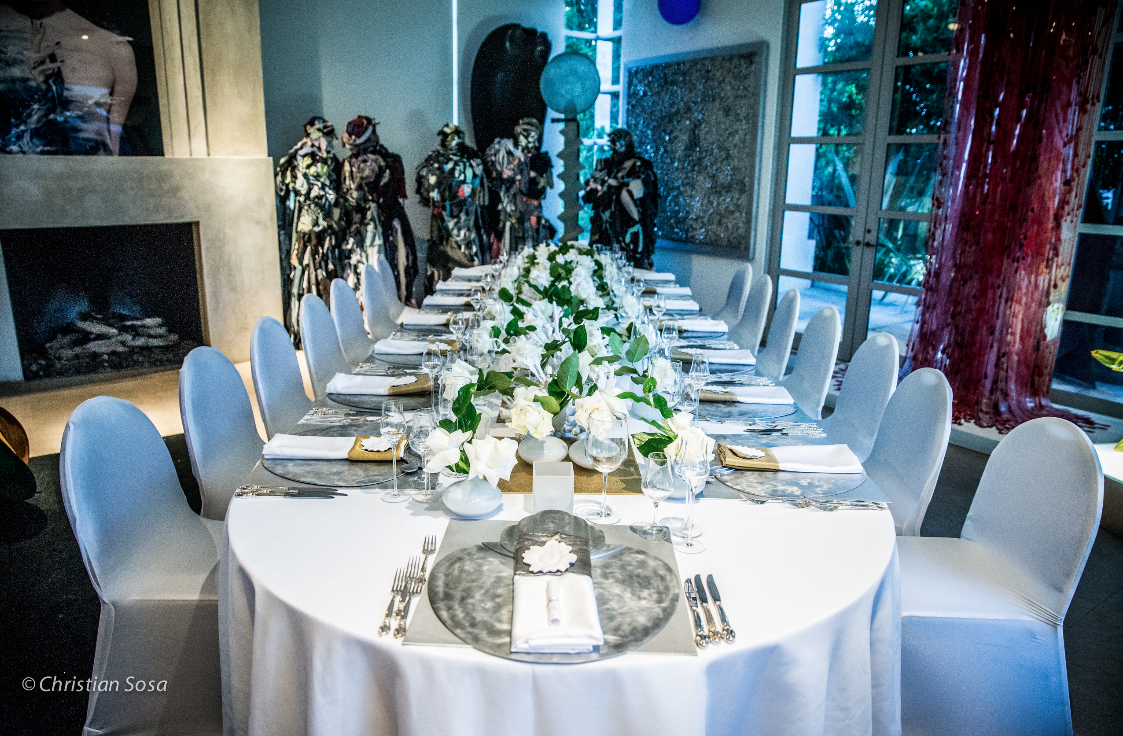 "My thoughts focused on the Dom Perignon, the Hennessy black and gold label colors, my favorite colors, and how I wanted to harmonize them with my table's landscape," mused the art collector and philanthropist. "These compliment the color of spirits, being the rich dramatic and glamorous rust brown."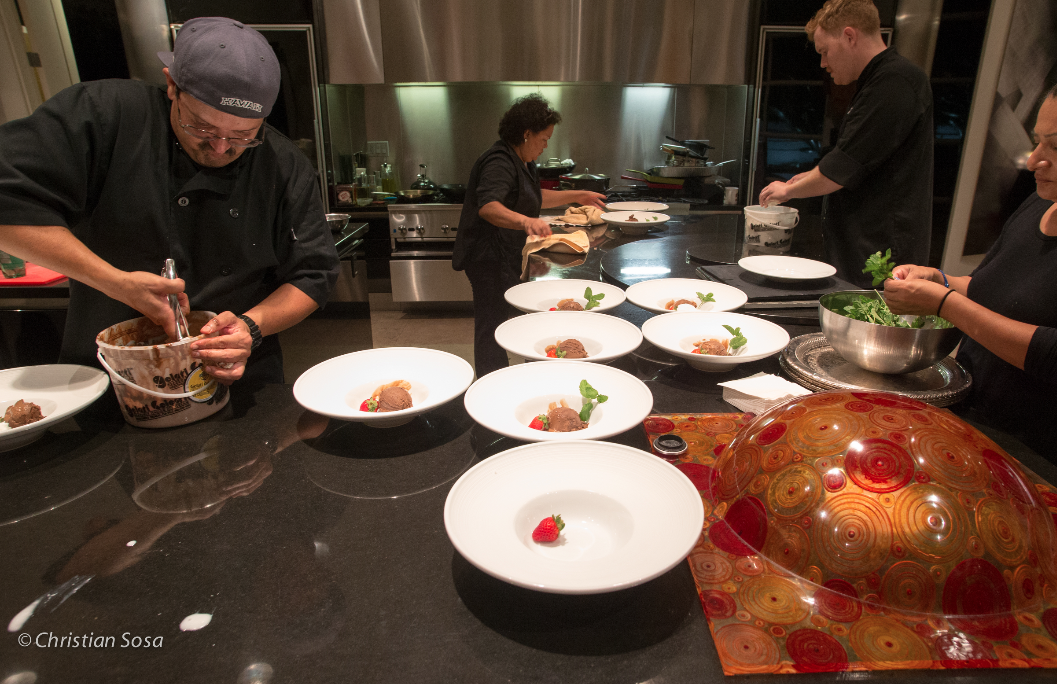 "I am encouraging everyone to eat healthy and enjoy the array of flavors, not unlike listening to an orchestra. They are easy, fast and extremely flavorful to utilize. They are created for the collective's better and healthier life style. "My motto for the spices is, 'good fancy food fast." Cook Fancy Food Fast."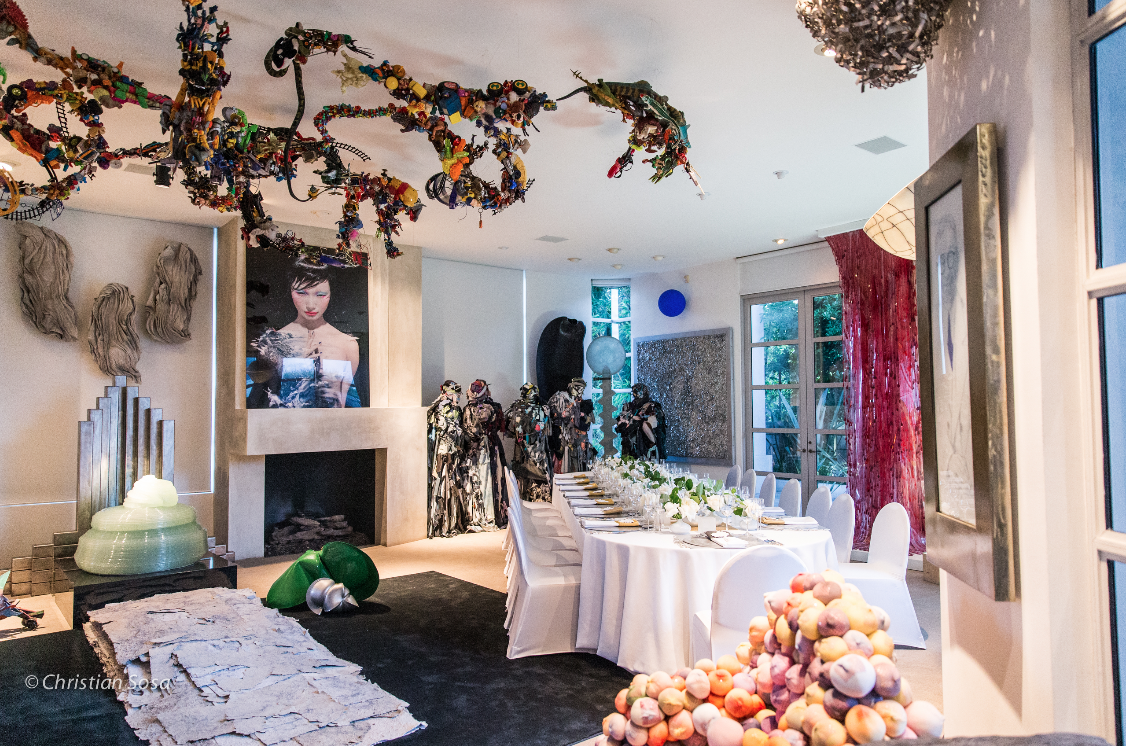 A look at a few works from the Goldstein modern art collection.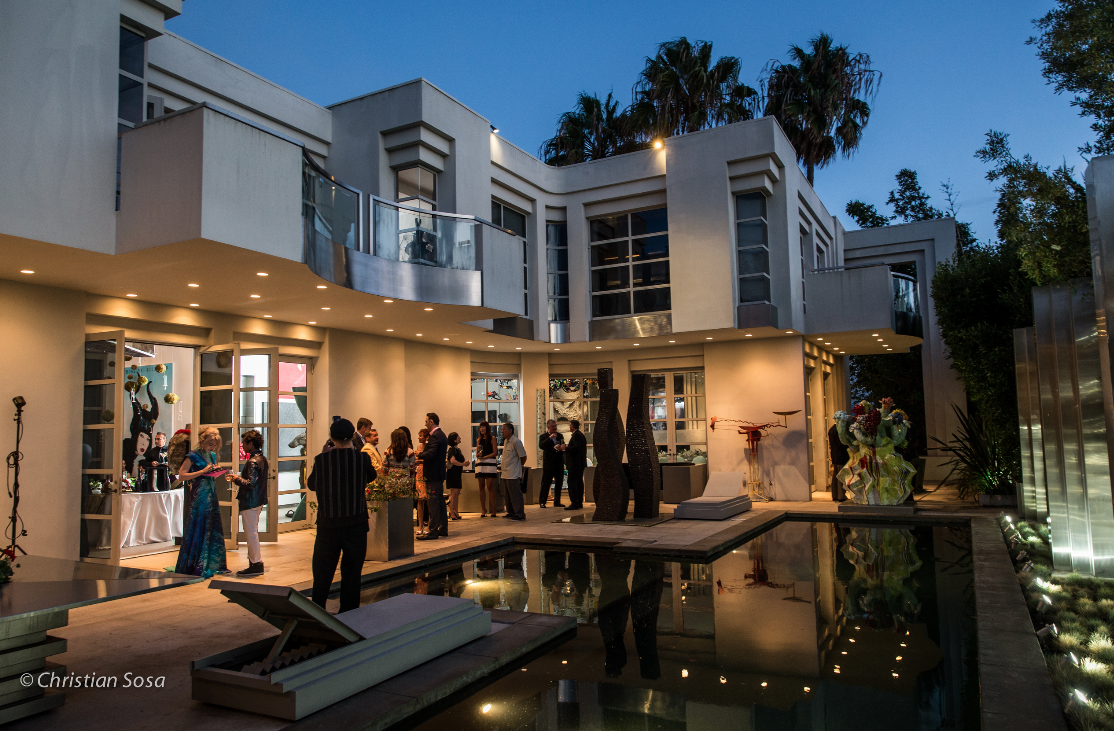 A view from the pool before dinner.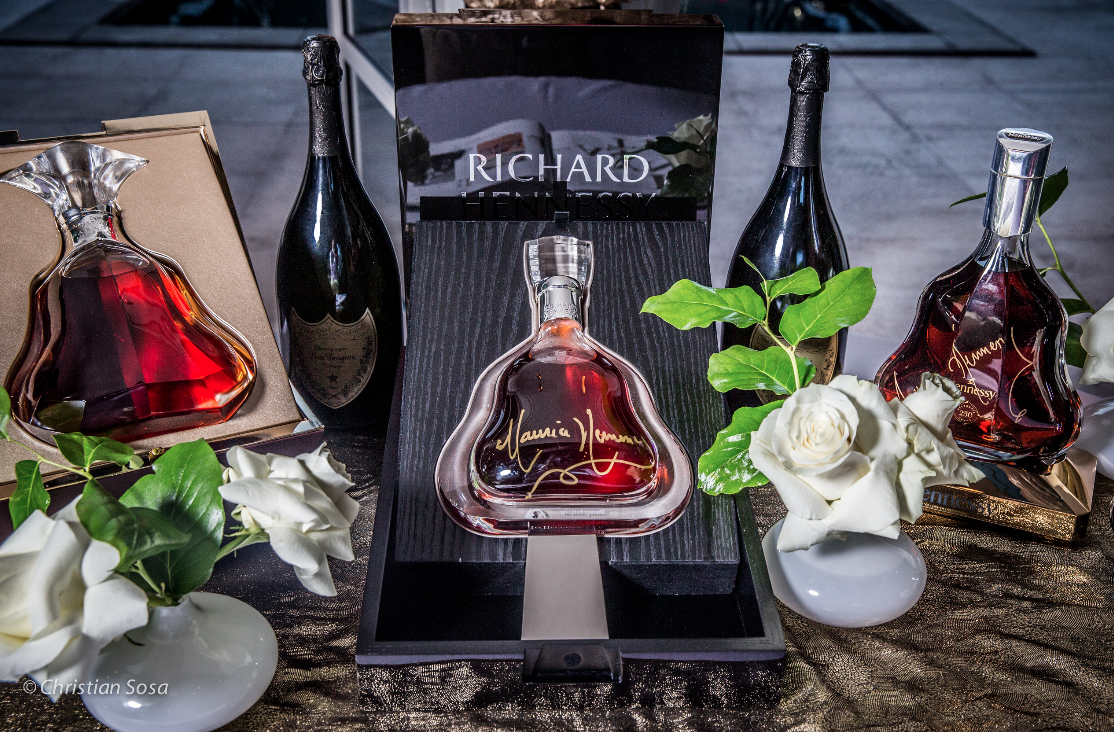 Pictured left to right: Hennessy Paradis Imperial, Dom Perignon, Richard Hennessy, Dom Perignon, and
Hennessy Paradis.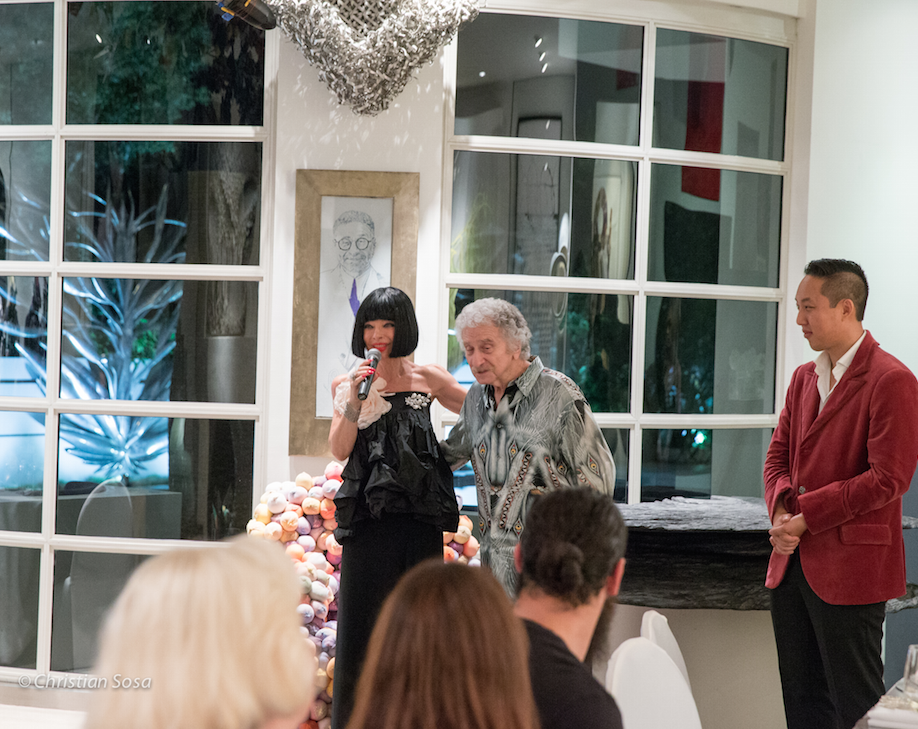 Homeira shares how she met her husband: "We were a blind date introduced by a mutual friend. He proposed to me on the second date. While it took me about a year to say yes, we were never apart since we met."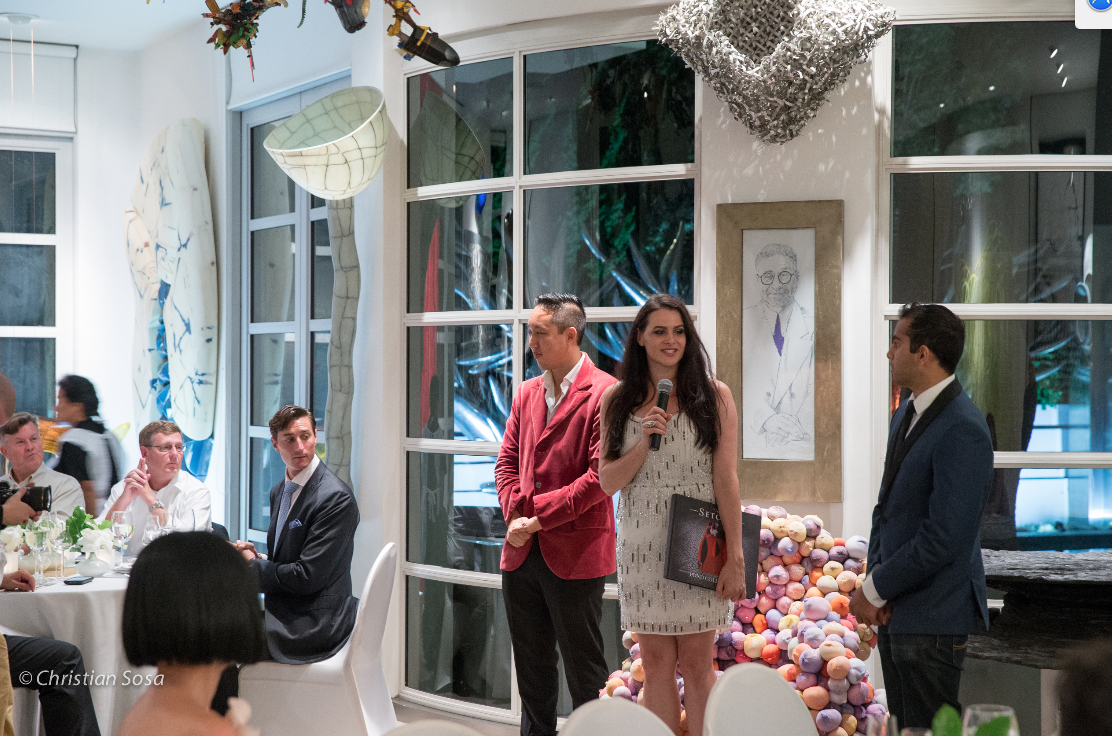 Pictured: EIC Setorii Pond discusses her coffee table book 'The Art of Setorii,' an assortment of images of the Setorii Pond car collection, including Maserati's, Ferrari's, Maybach's, Delorean's, and other automotive classics.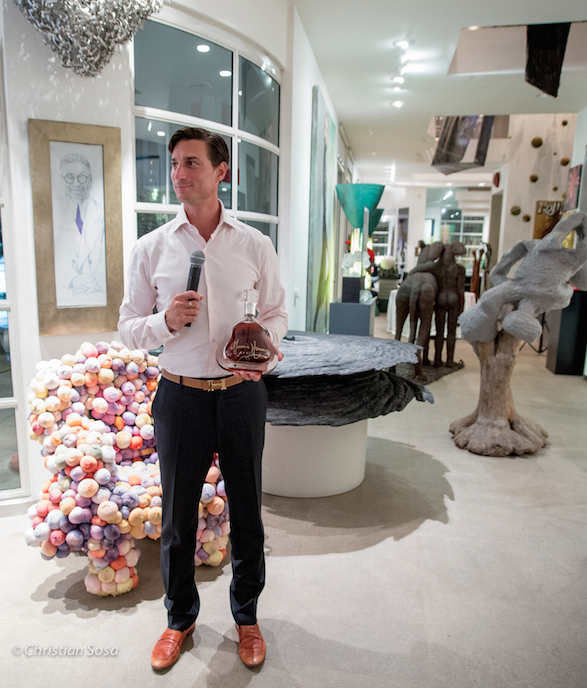 Sten Lilja, Hennessy's International Brand Ambassador.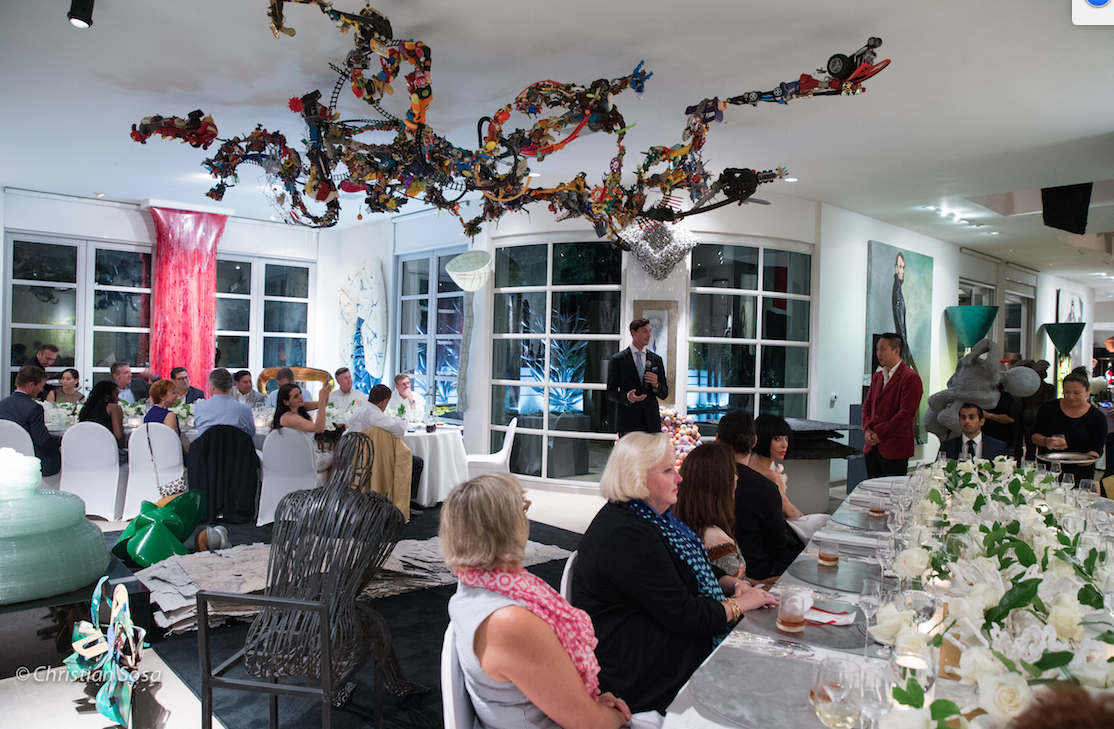 The Hennessy X.O Original was paired with grilled jumbo black tiger shrimp, and pappardelle pasta, both compliments by HomeiraStyle spices and rubs.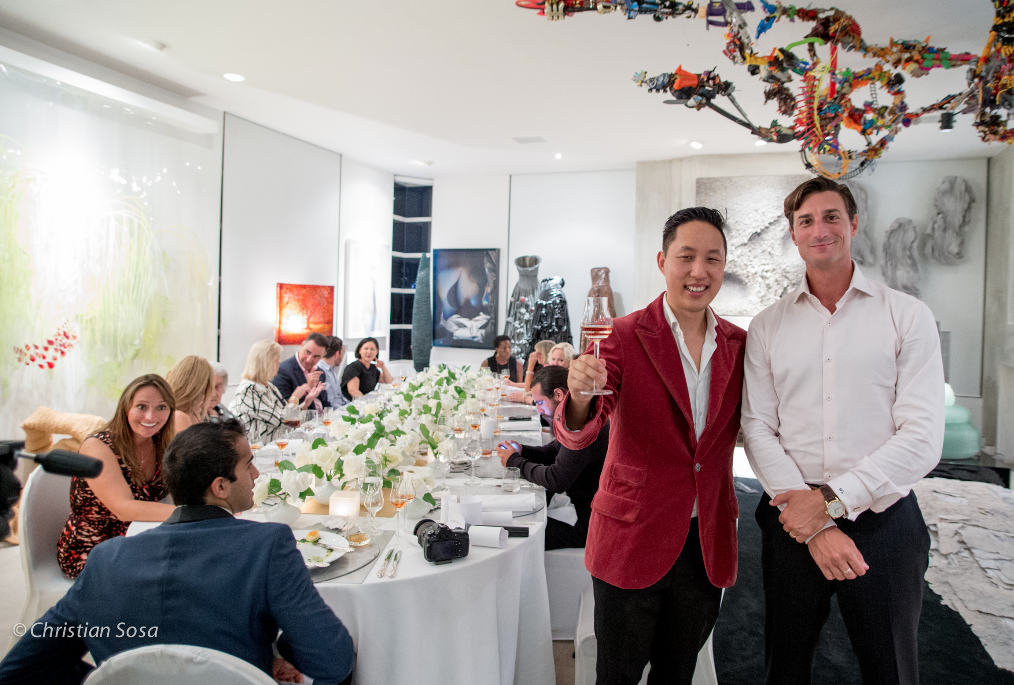 David Christopher Lee and Sten Lilja toast with Hennessy X.O.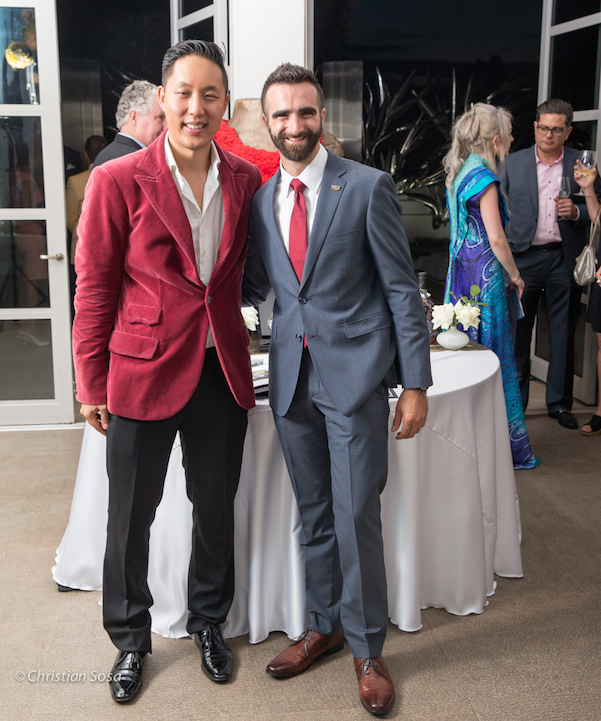 David Lee and Nik Petrakis from Cadillac Concierge.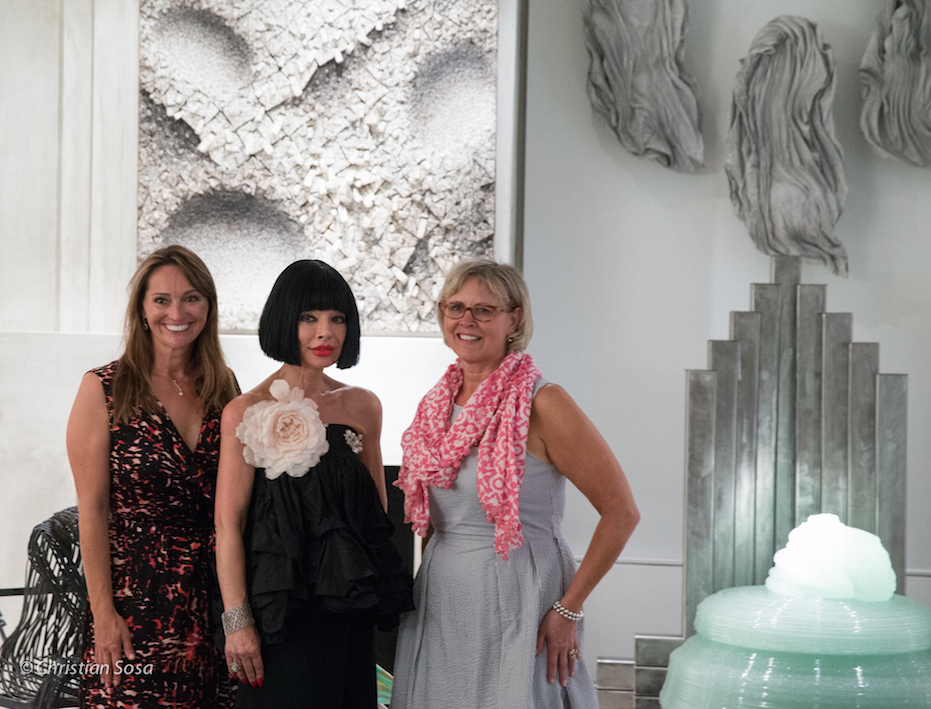 Pictured from left to right: USC Marshall Partners' Chairwoman Heather Kline, Homeira Goldstein, and USC's Associate Director, Vanessa Benya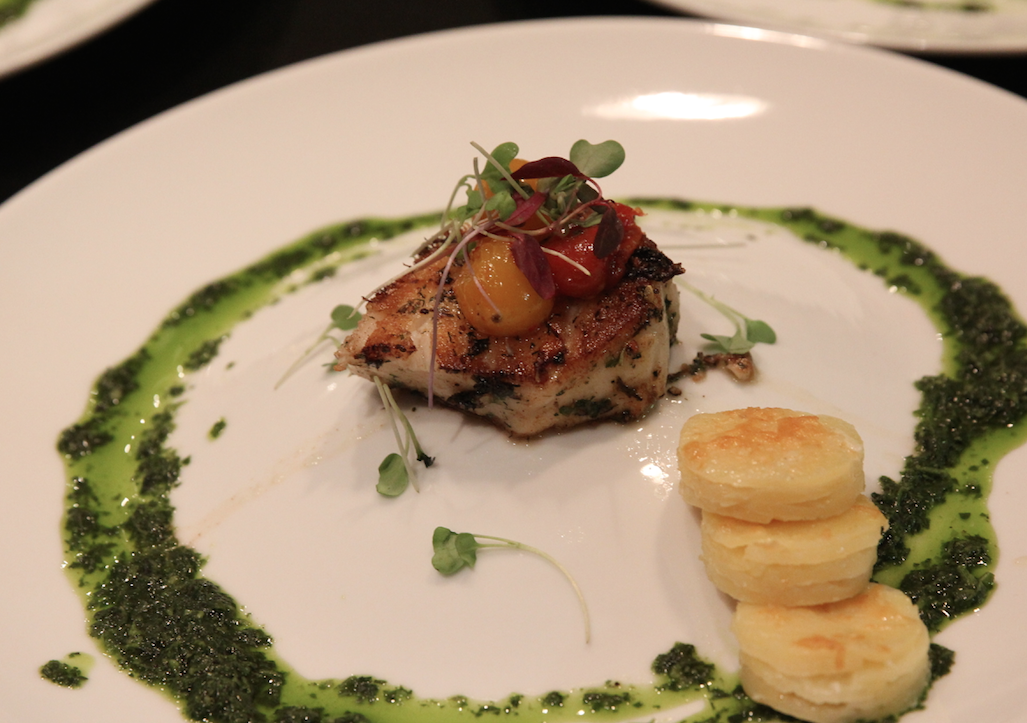 Hennessy Paradis Imperial was paired with Chilean sea bass and Homeira Style Rub No.60 with potato gratin and roasted vine tomatoes and a basil sauce.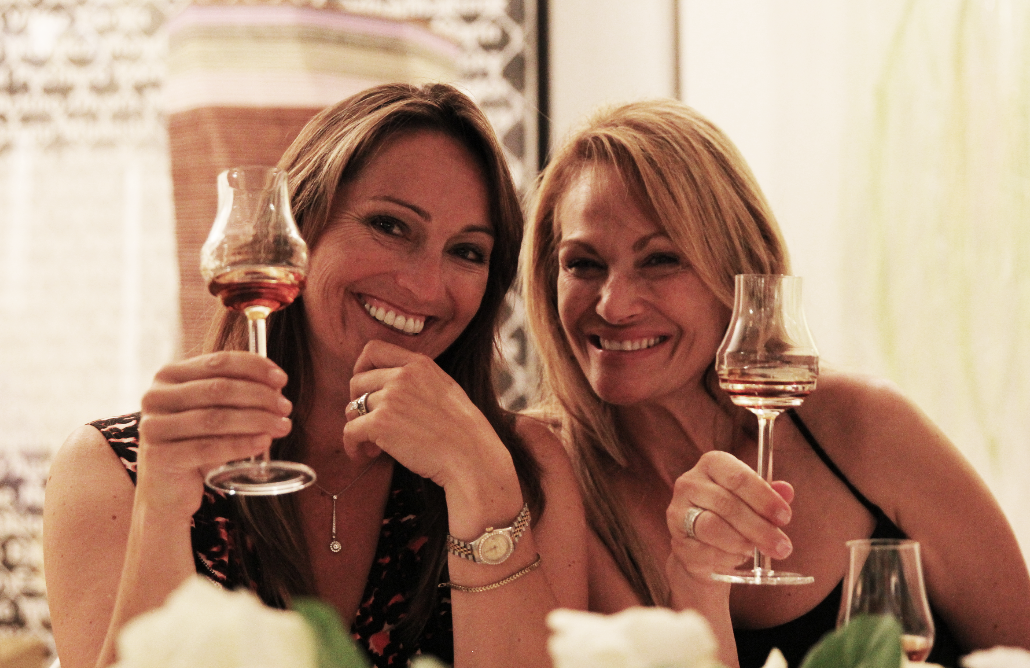 Pictured: Heather Kline and Sofia Riley of TGIS Catering with their Hennessy X.O.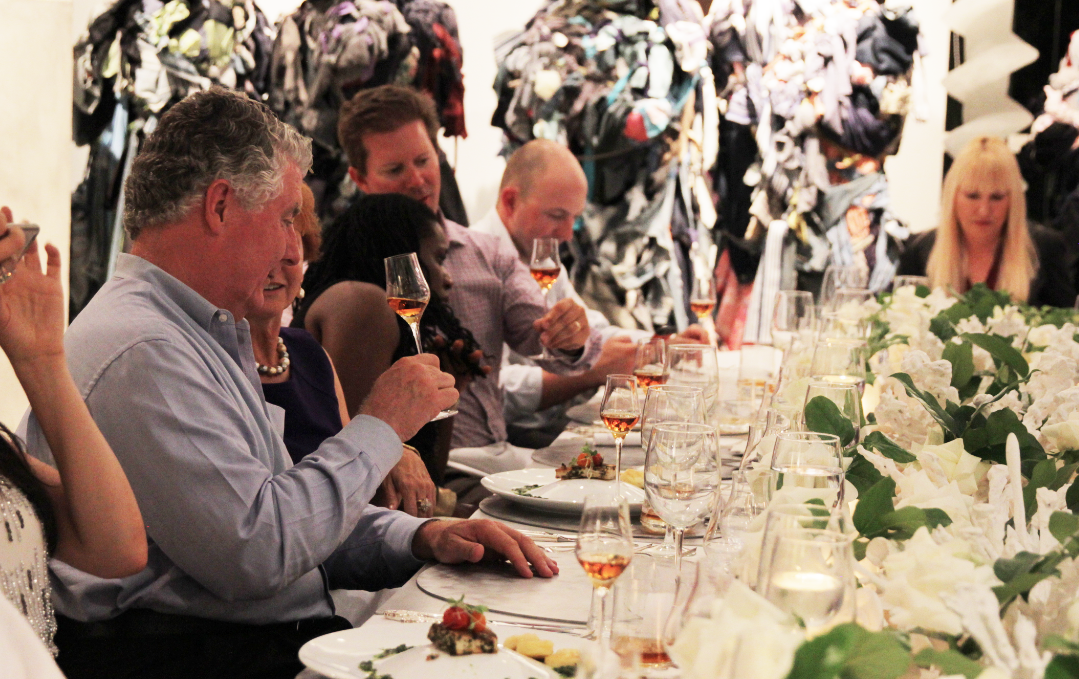 The first sip.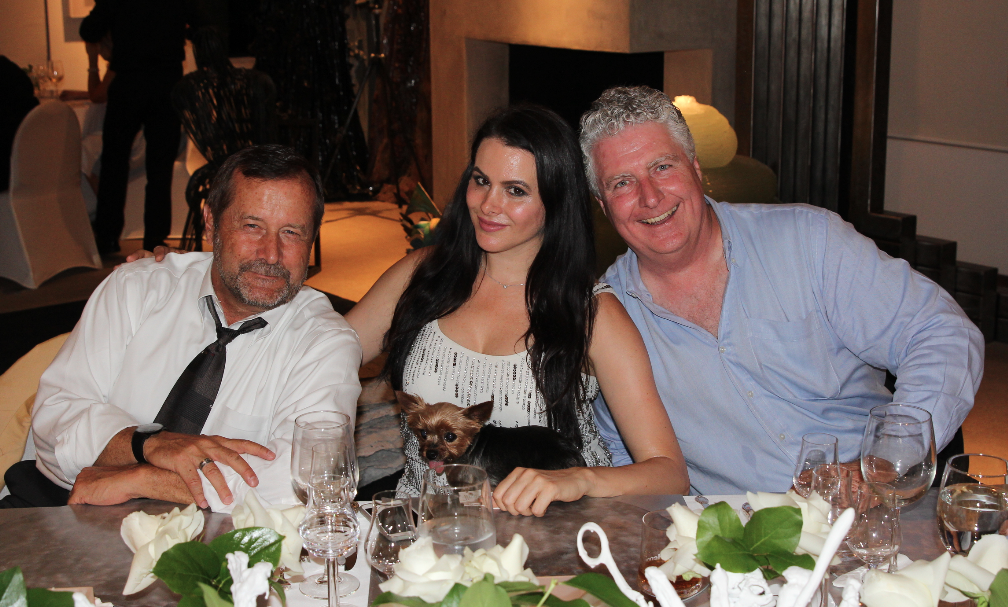 EIC Setorii Pond with two guests from USC Marshall Partners.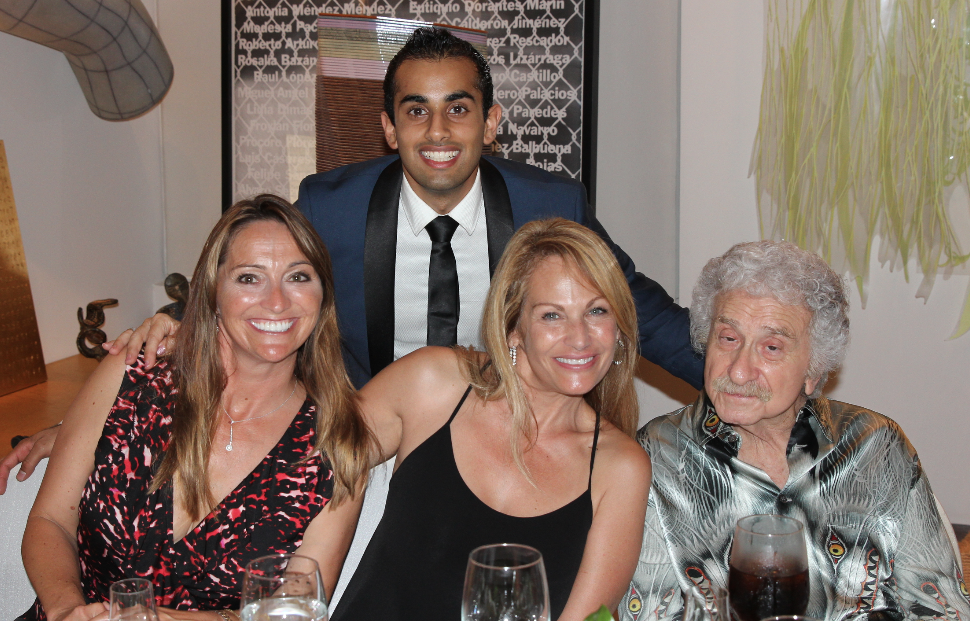 Chirag Sagar poses with USC Marshall Partners Chairwoman Heather Kline, Sofia Riley of TGIS Catering,
and host Arnold Goldstein.
To complete this ultimate dining experience, guests tasted the Hennessy 250 Collector Blend with a chocolate gelato coconut sorbet and beautiful strawberries, which complimented the delicious denouement perfectly.