Jarren Frame may not be a name you're familiar with yet, but the South African-born painter is taking the New York art world by storm, selling out his first collection without any previous notable showings.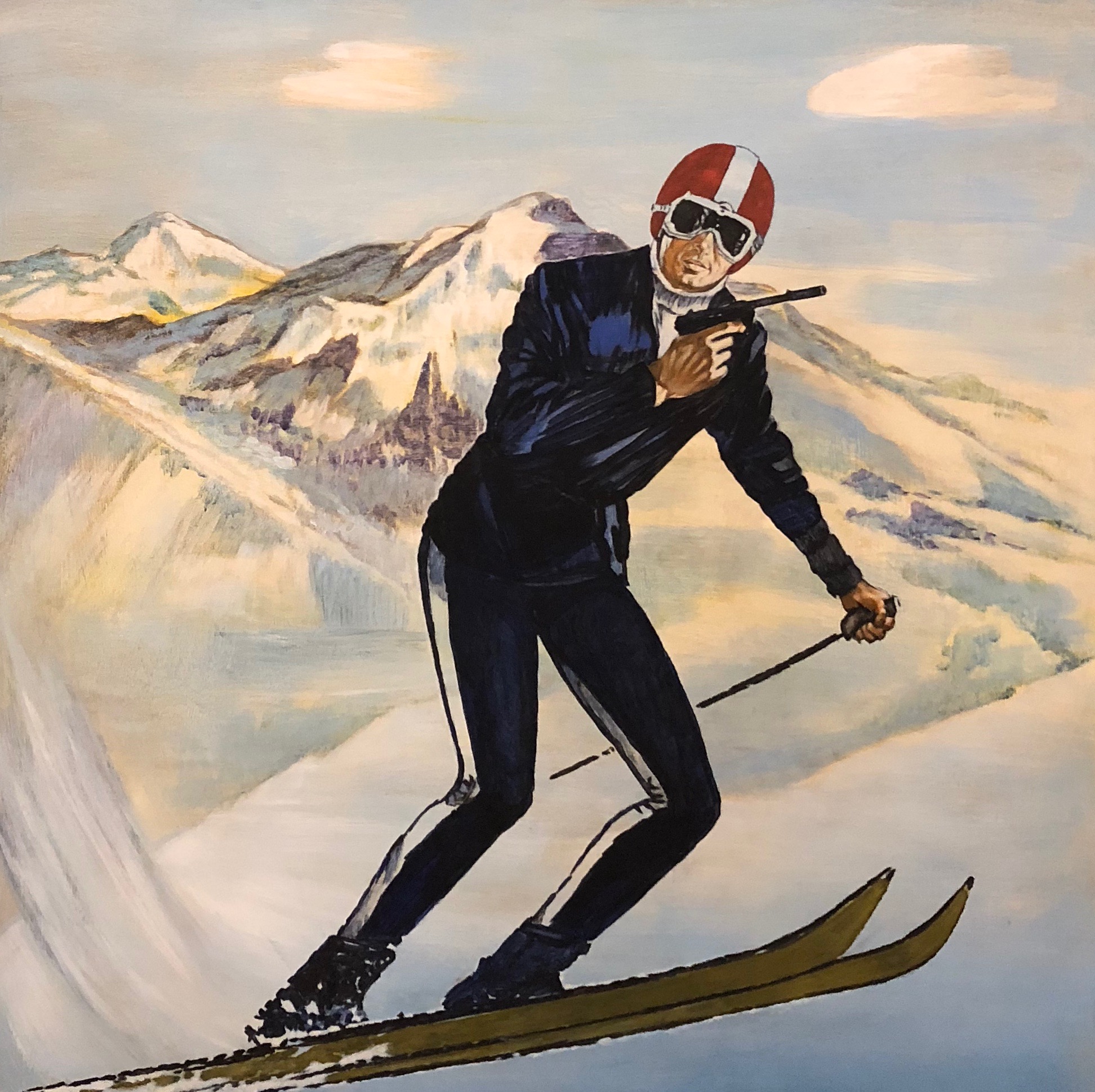 Frame learned to paint as a child in South Africa from his grandfather Philip Frame — a Sunday painter and the founder of Frame Textiles Group, which was once the largest blanket manufacturing business in the world. Philip taught his grandson to paint flowers on weekends, igniting a spark that would lead to a successful career. In October 2017, Jarren made his debut on the New York City arts scene, showcasing his first exhibit with photographer Peter Cary Peterson at The SIXTY SoHo Hotel.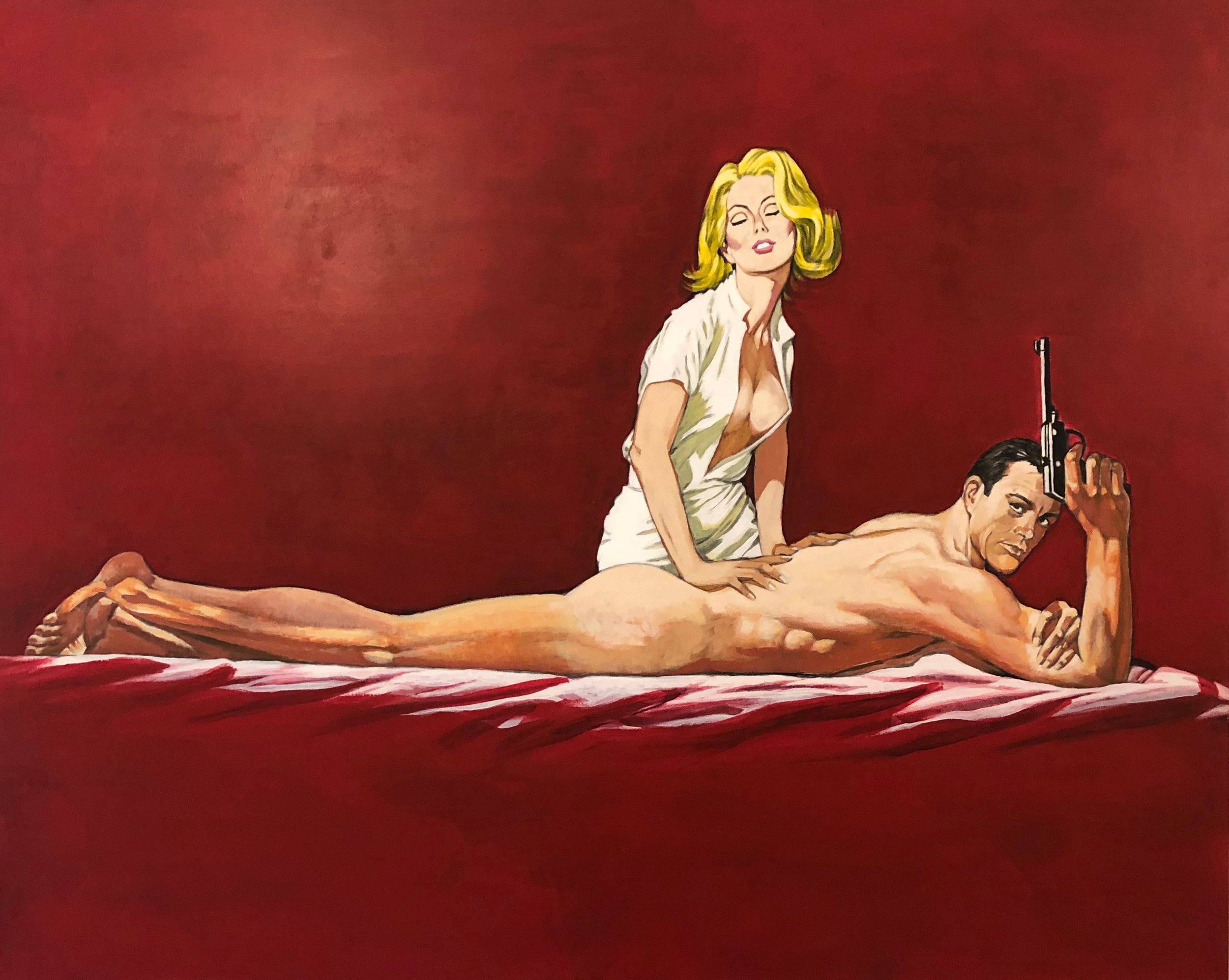 He then followed that up with his first collection of 33 acrylic-on-wood pieces titled "Bond, James, Bond," which featured recontextualizations of vintage James Bond imagery over modern-day landscapes. The idea was born during a trip to Sardinia, where the 1977 classic film The Spy Who Loved Me was shot. All 33 pieces sold out within a year, attracting a number of bold-face name buyers, such as Alex Pall of The Chainsmokers, Barron Hilton, and a who's who of hoteliers including Jason Pomeranc and Jason Strauss. As a result, Jarren's work is now featured in prominent properties like Faena Hotel Miami Beach, Casa Apicii and Casa Malca Tulum, The Gramercy Park Hotel, The Bowery Hotel and MAMO.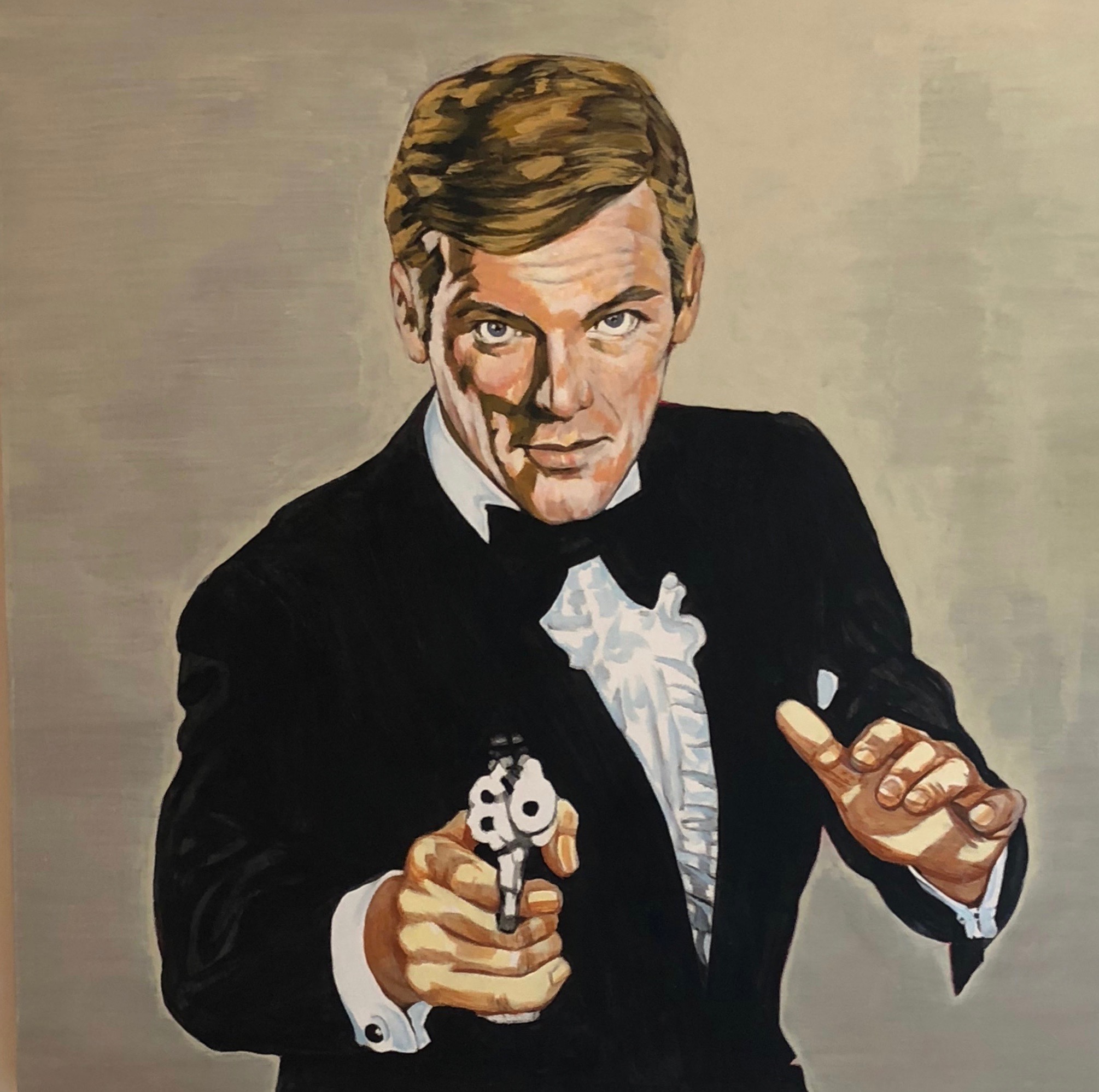 Jarren is now working on his next big project: a series called "Colors," which is set to debut in July 2019 in NYC. The 33-piece series was inspired by the meaning assigned to colors and the overwhelming amount of data that we're exposed to on an everyday basis.