During these trying times, many of us are thinking about how we can improve our wellness and wellbeing. Over the past two years, a definite trend has emerged. We all wish to enjoy the ritual aspect and social benefits associated with drinking alcohol – sharing a bottle of wine at dinner, celebrating a milestone with a bubbly toast, or watching the big game with friends and a few brews – but without the buzz. The non-alcoholic (N.A.) beverage space is rapidly growing to meet this need, just in time for the holidays!
We had the chance to speak with Hilary Sheinbaum, author of The Dry Challenge: How to Lose the Booze for Dry January, Sober October, and Any Other Alcohol-Free Month to get her thoughts on the N.A. beverage trend.
NM: What do you think inspired the growth of the N.A. beverage trend?
HS: I think the popularity of N.A. beverages has grown for a few reasons. Many adults want to cut down on drinking without sacrificing the taste of wines, beers, and cocktails. Furthermore, many people strive to be healthier, and cutting out alcohol is often a piece of that puzzle.
NM: How has the pandemic caused the trend to grow?
HS: During the pandemic, many people were drinking more but some were also drinking less. This period of time allowed some individuals to reflect on how much they were consuming and what alternative options were available.
NM: Have N.A. beverages improved over the years?
HS: Years ago, there was really only one well-known beer brand, but it was often an afterthought. Now, there are tons of independent N.A. beverage brands — and even global brands, like Heineken, are producing N.A. options! Additionally, many restaurants in big cities, like New York and Los Angeles, have nonalcoholic options (besides soda) on their drink and cocktail menus.
NM: What are some of the key benefits of switching to N.A. beverages?
HS: Some N.A. beverage benefits include zero hangovers, often fewer calories, no slurred speech or accidents due to inebriation, and certainly, you can have a fun, amazing time!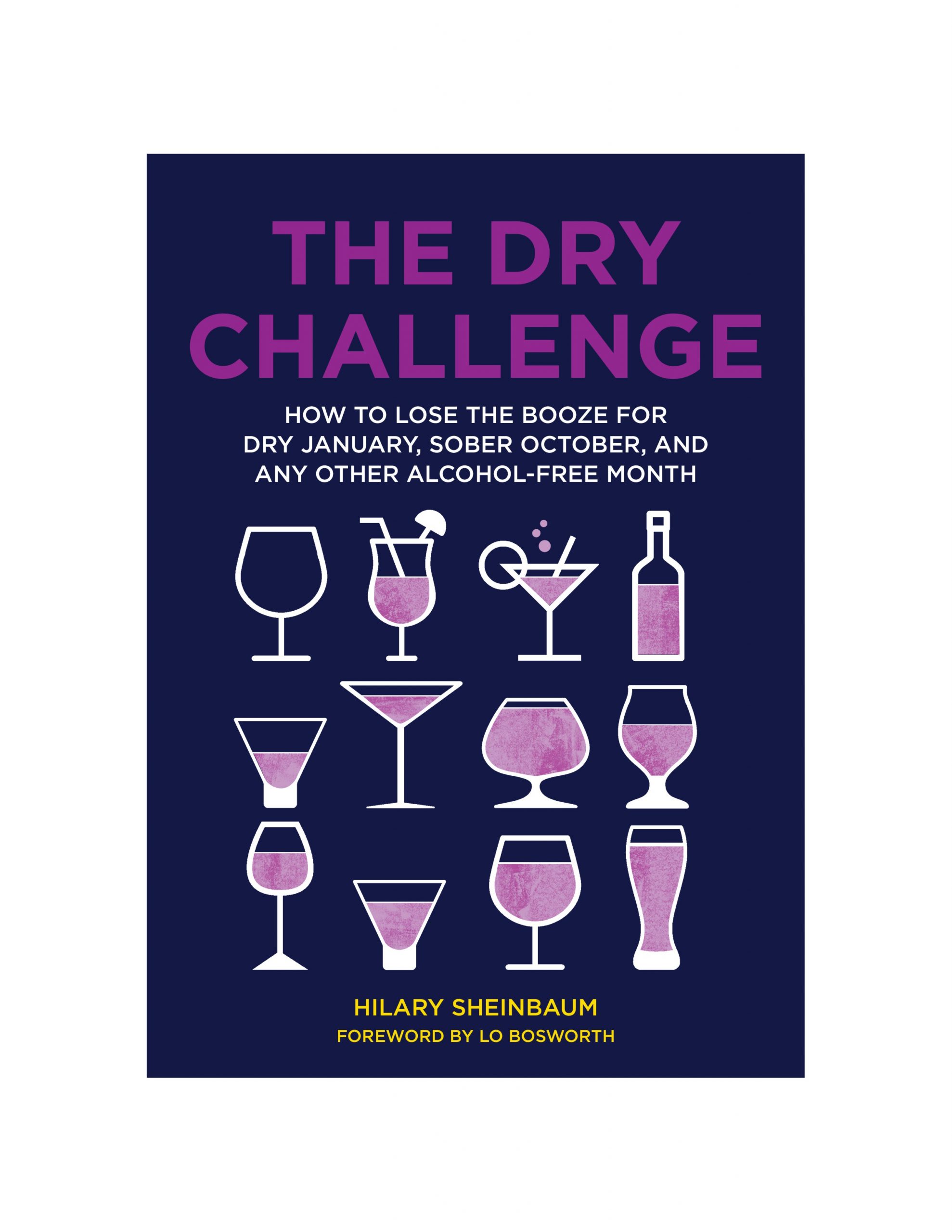 So as we make our 2022 resolutions, we have a lot of options to choose from.
We've compiled a list some of the most exciting new brands of N.A. wines, beers, cocktails and spirits available today, offering alternatives to help you relax, reconnect, and recenter, while still enjoying the holiday season and all of its fanfare!
First of all, my wine alternative favorites and the inspiration for writing the story are H2O Sonoma Soft Seltzer and St. Regis De-Alcoholized Chardonnay.
Winemaker and vintner Georgos Zanganas wanted to create an alternative, wine-themed beverage without the alcohol and thus, H2O Sonoma Soft Seltzer, an elegant, N.A. sparkling refreshment lightly infused with 100% California wine, was born. Having only 30-80 calories per can and zero grams of added sugar—just a small amount from the natural wine grapes, H2O is 0.0% alcohol, available in eight delicious flavors, and includes an extra burst of antioxidant vitamin C and B12, potassium and calcium electrolytes.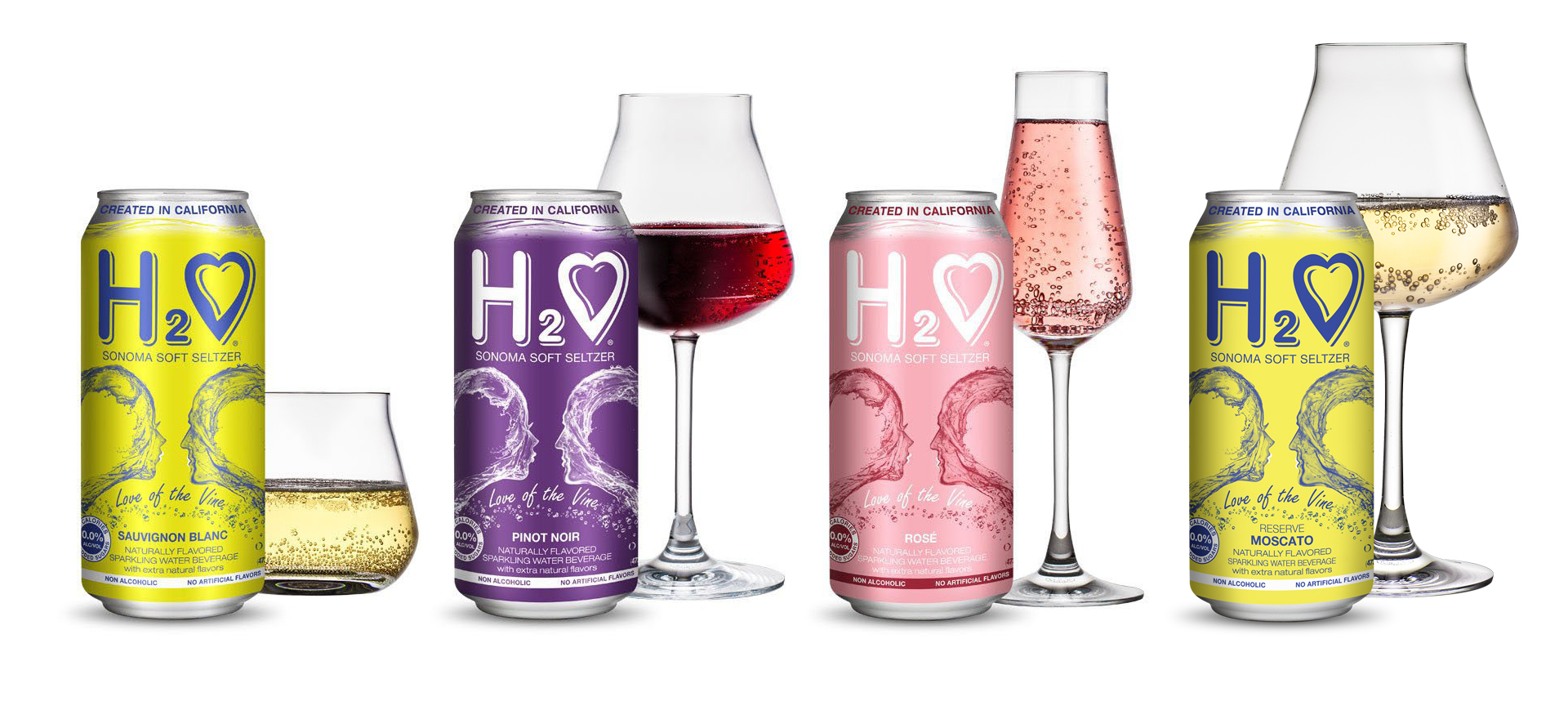 Made from the grapes of some of Europe's finest vineyards, Quebec-based St. Regis offers an impressive selection of skillfully crafted, de-alcoholized wines, including four varietals and three sparkling options. The brand boasts that is makes it possible to indulge without sacrificing the complex flavors of a fine wine.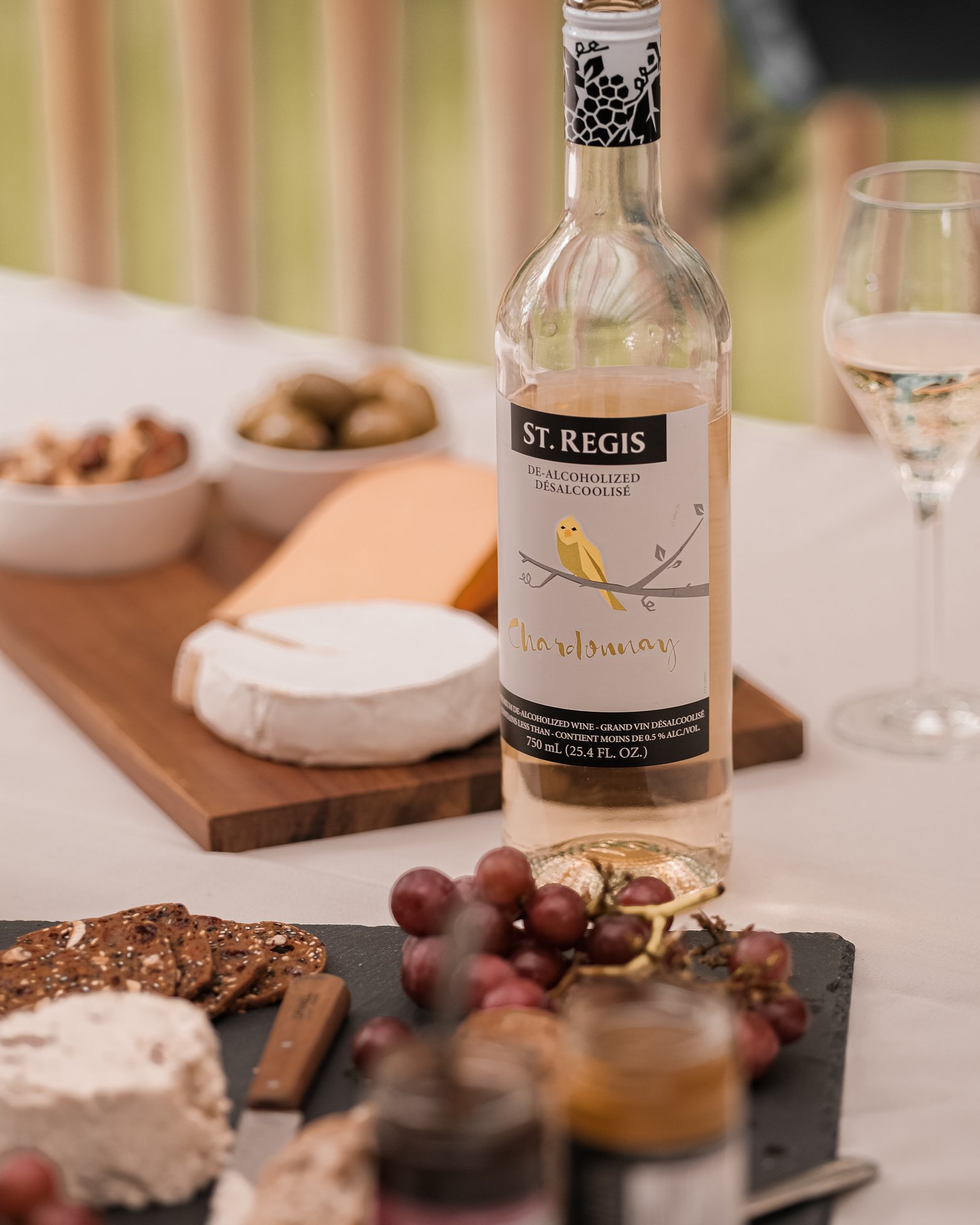 Other wonderful discoveries follow…
Gruvi offers up a delicious lineup of N.A. wines, including prosecco, rosé, red blend wines, and IPA, stout, pale ale and lager beer options. With exceptional craft taste, no alcohol and as few as 26 calories for an entire serving, the brand's prosecco is completely safe for women to enjoy during pregnancy and contains 0.0% alcohol. (note: most beers and wines contain less than 0.5% alcohol, making them certified non-alcoholic)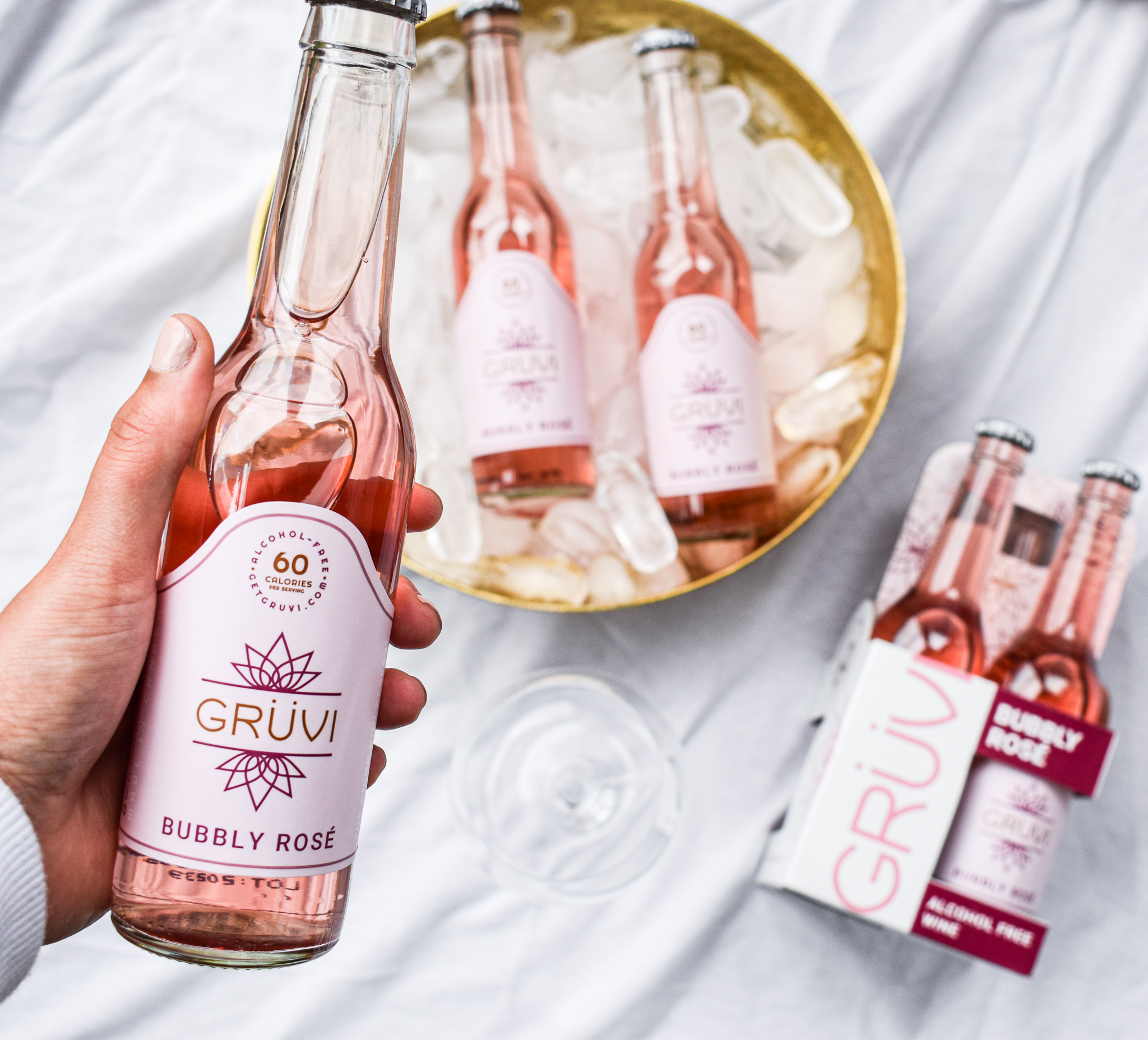 Semblance is an elevated and uber-elegant, zero-proof sparkling Chardonnay with crisp, floral and tropical fruit notes, and a brut, bubbly profile. The bottle design evokes feelings of The Jazz Age and the owl emblem near the cap signifies 'the wisdom of a healthy and delicious alternative beverage to enjoy.'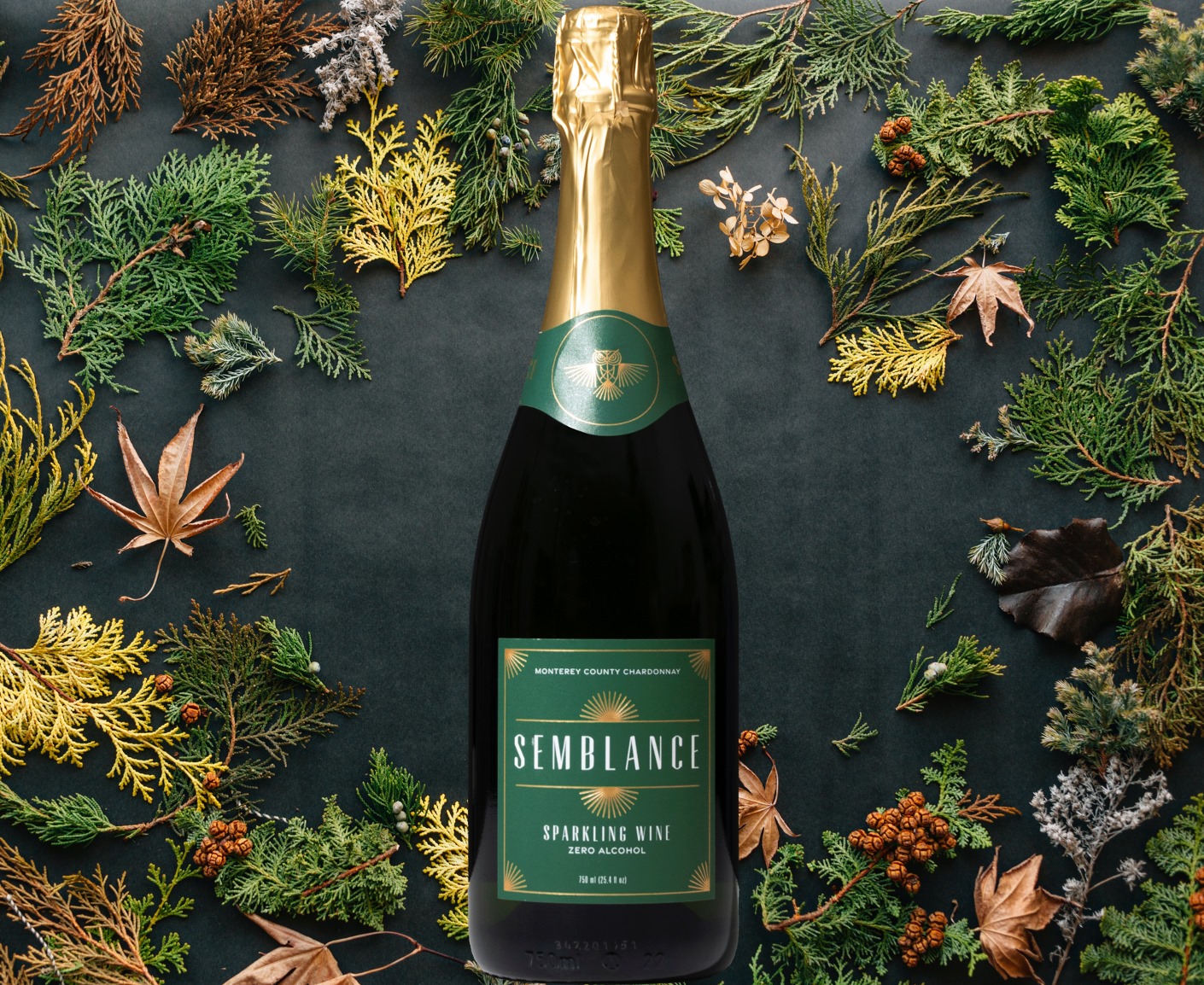 The newest edition from SOVI, a sommelier-owned N.A. wine company, is a dry and rich non-alcoholic red blend. Crafted with premium, sustainably grown grapes from California vineyards, Sovi Red Blend has notes of black raspberry, dark cherry and baking spices. Sovi is vegan, gluten free, low sugar, low calorie, and has recyclable packaging.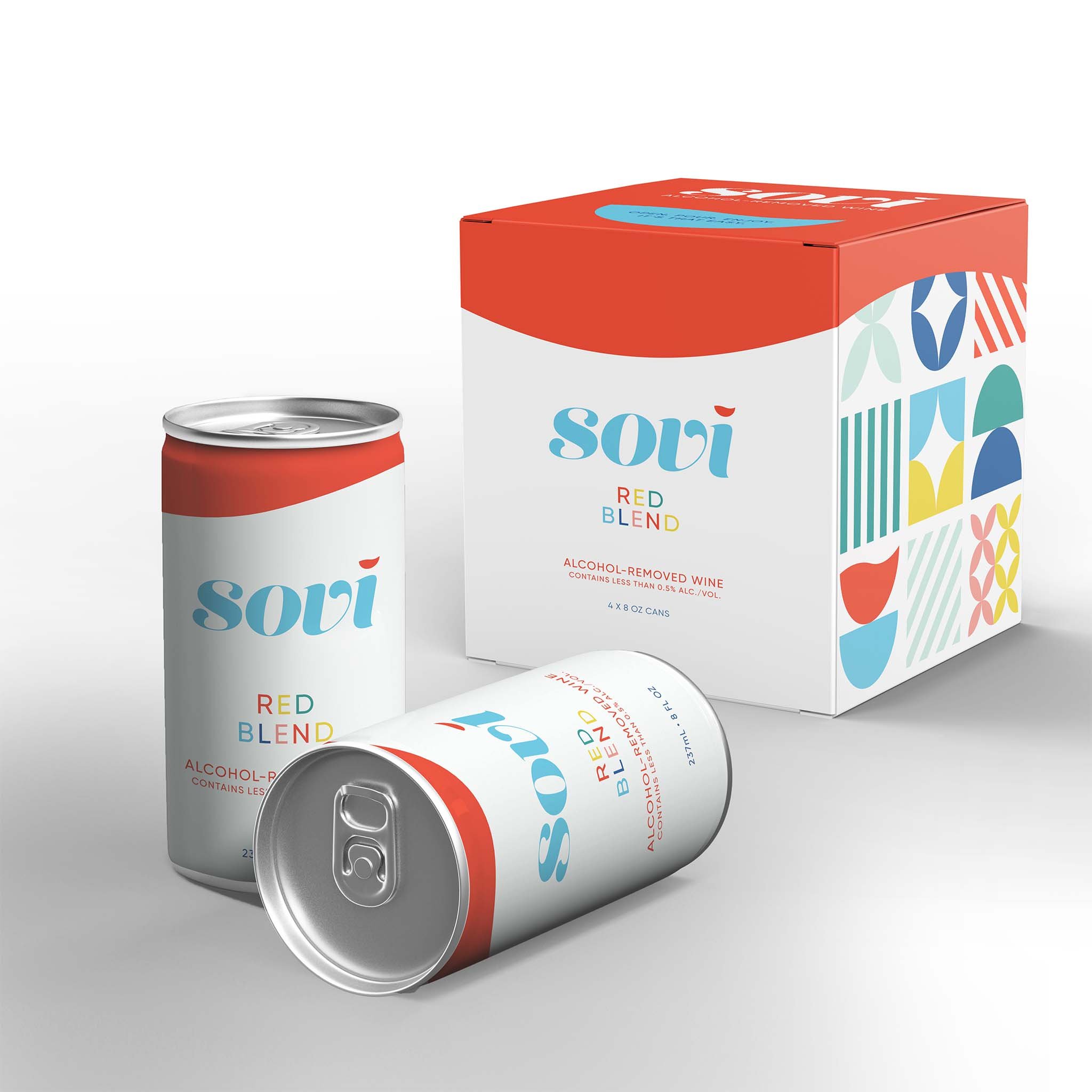 In the beer category, Heineken 0.0, featured in a new James Bond campaign with Daniel Craig, is one of my husband's favorite N.A. options.
Also of note is Bravus, a refreshing hand-crafted, premium, N.A. craft beer that looks and tastes like traditional beer, due to its proprietary brewing process. One hundred percent vegan, dairy-free, low-cal, low sugar, and gluten-reduced, Bravus' core line-up of beers includes a West Coast-inspired IPA, Oatmeal Stout, Amber Ale, and Blonde Ale, with seasonal releases, a Blood Orange IPA, Peanut Butter Stout, Raspberry Gose, and Breakfast Stout.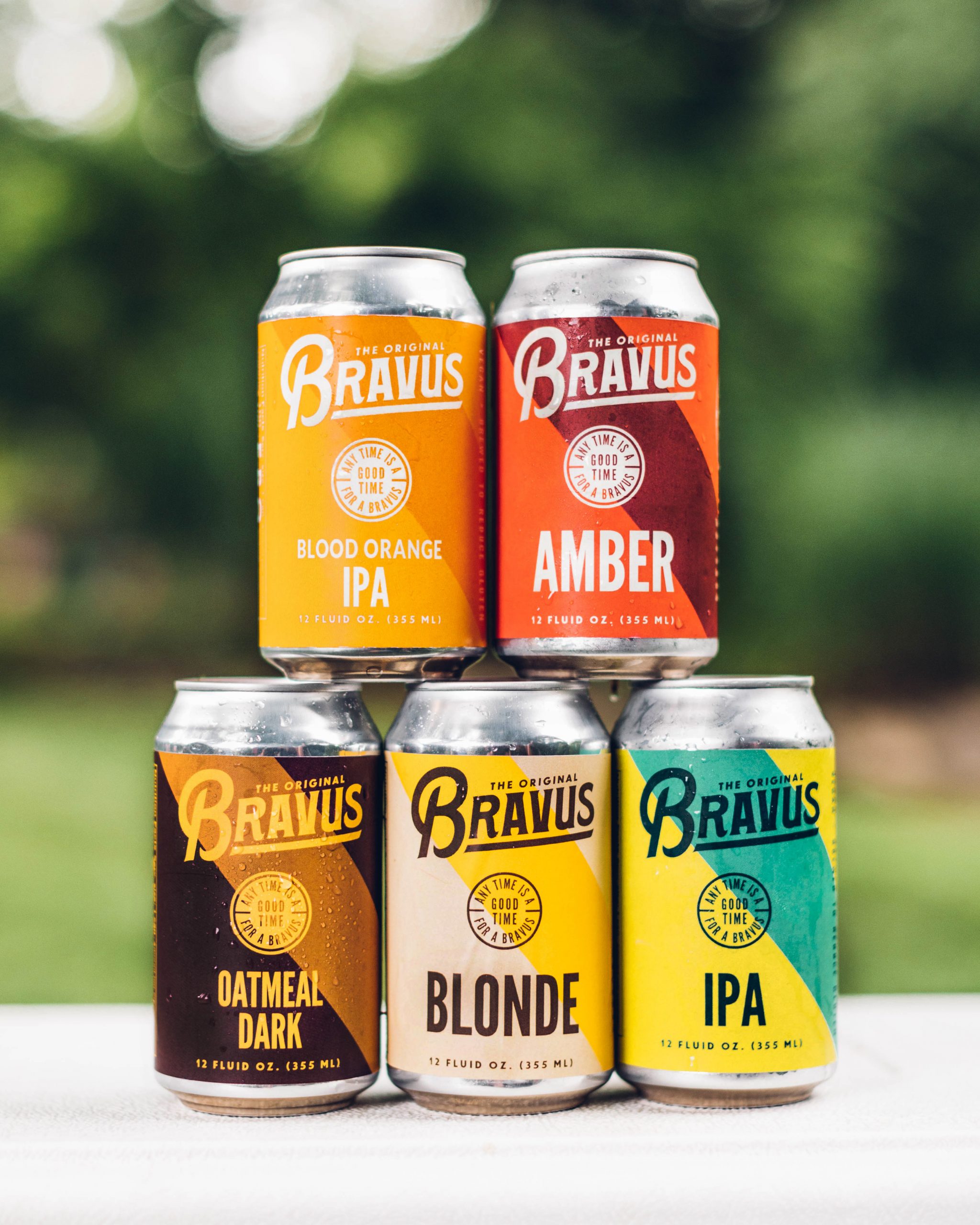 CERIA, available in Belgian White Ale and West Coast Style IPA, should definitely be on your list. Incidentally, the N.A. beer was developed by the brew master who created the highly popular Blue Moon beer.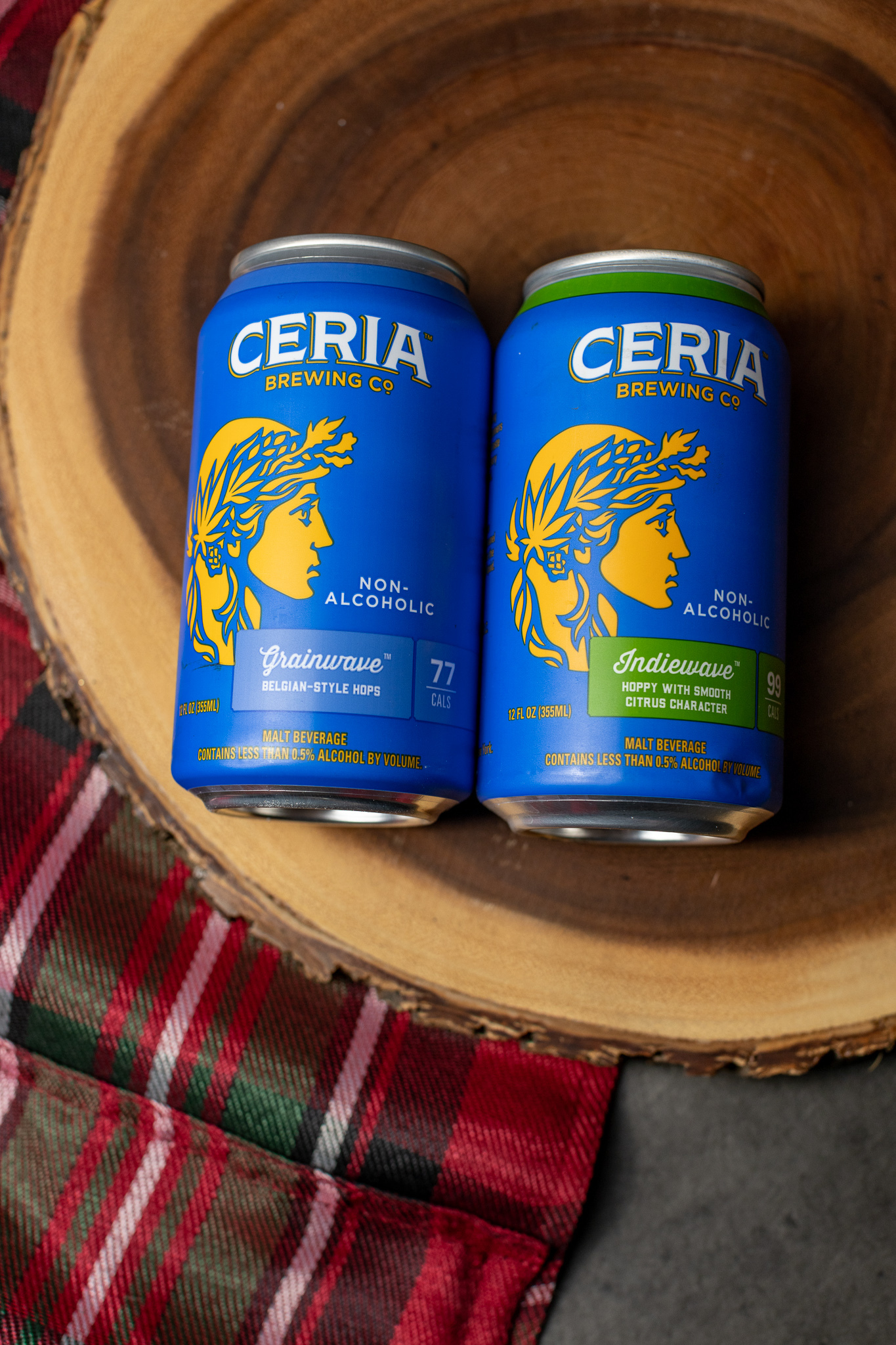 New for holiday season 2021 is Santa Clausthaler, the first and only Christmas-themed, N.A. beer that combines Clausthaler Original, with flavors of cinnamon and cranberry. Over 40 years ago, the company patented the process for brewing beer without alcohol and has been innovating ever since.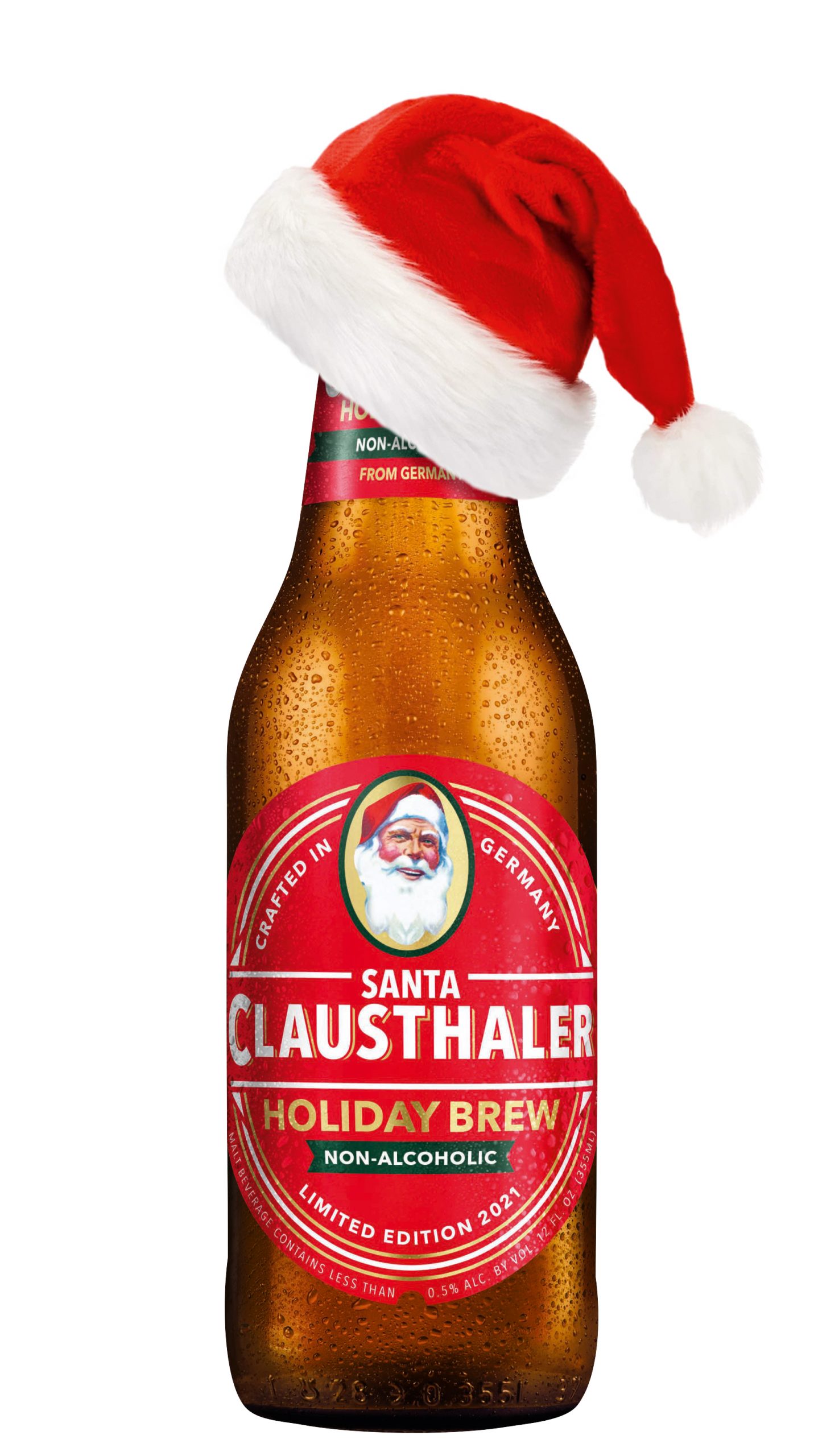 Partake Brewing beer is a favorite in our household. The Toronto-based company makes a low calorie, 0.3% ABV beer, comprised of four all natural ingredients – water, barley, hops and yeast. The award-winning N.A. beer is available in five + great flavors.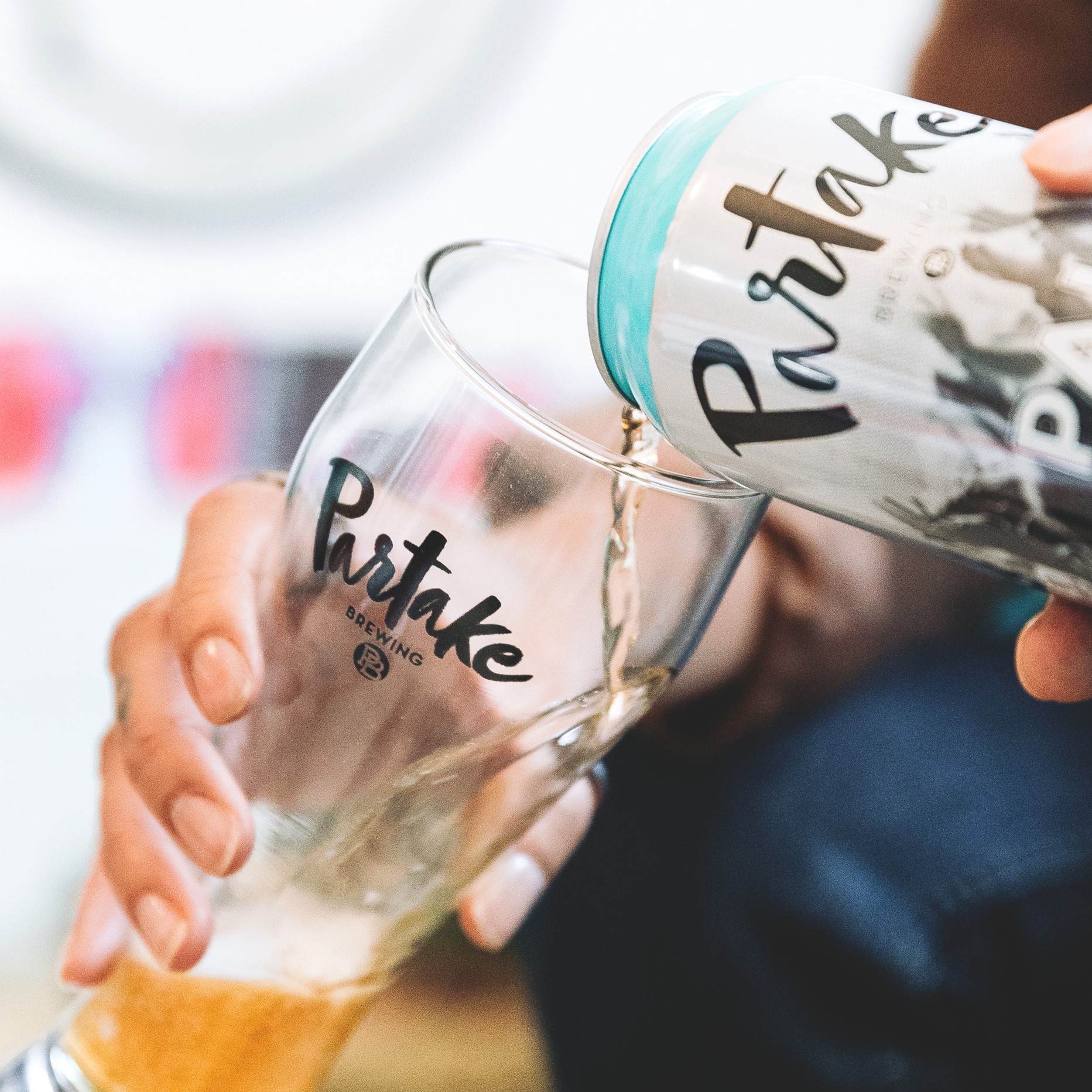 "I launched Partake Brewing to bring all the things that make craft beer great to non-alcoholic beer drinkers including taste, variety, authenticity, creativity, and passion. Non-alcoholic beer drinkers want to Partake in the craft beer journey with everyone else. Why? Because we're beer lovers too," says founder/ceo Ted Fleming.
Female-founded and operated Aurora Elixirs makes sparkling non-alcoholic CBD infused drinks, as well as N.A. sparkling beverages infused with Pacific Northwest grown hops extract, available in delicious flavor blends like Pamelo Sage and Yuzu Orange Blossom.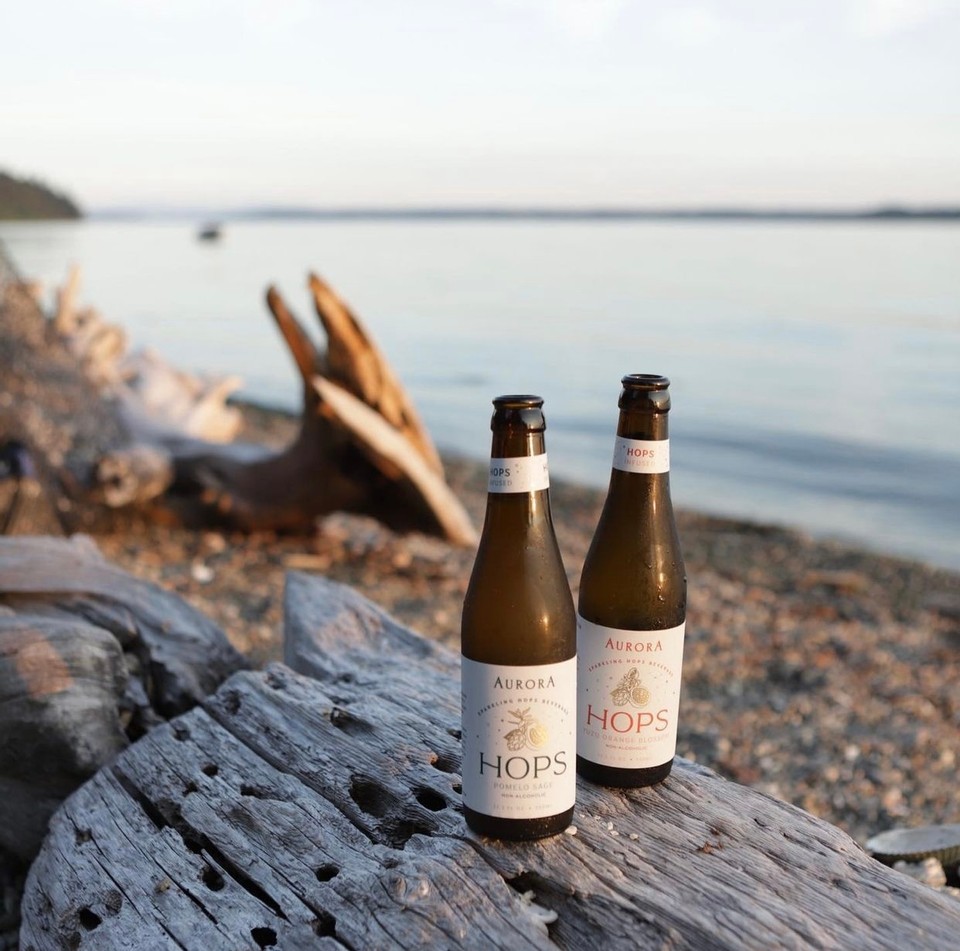 HOP WTR is a calorie-free, hop-filled sparkling water crafted with stress-busting adaptogens and nootropics, available in mango, blood orange, lime and classic (a fresh, smooth homage to one's favorite IPA).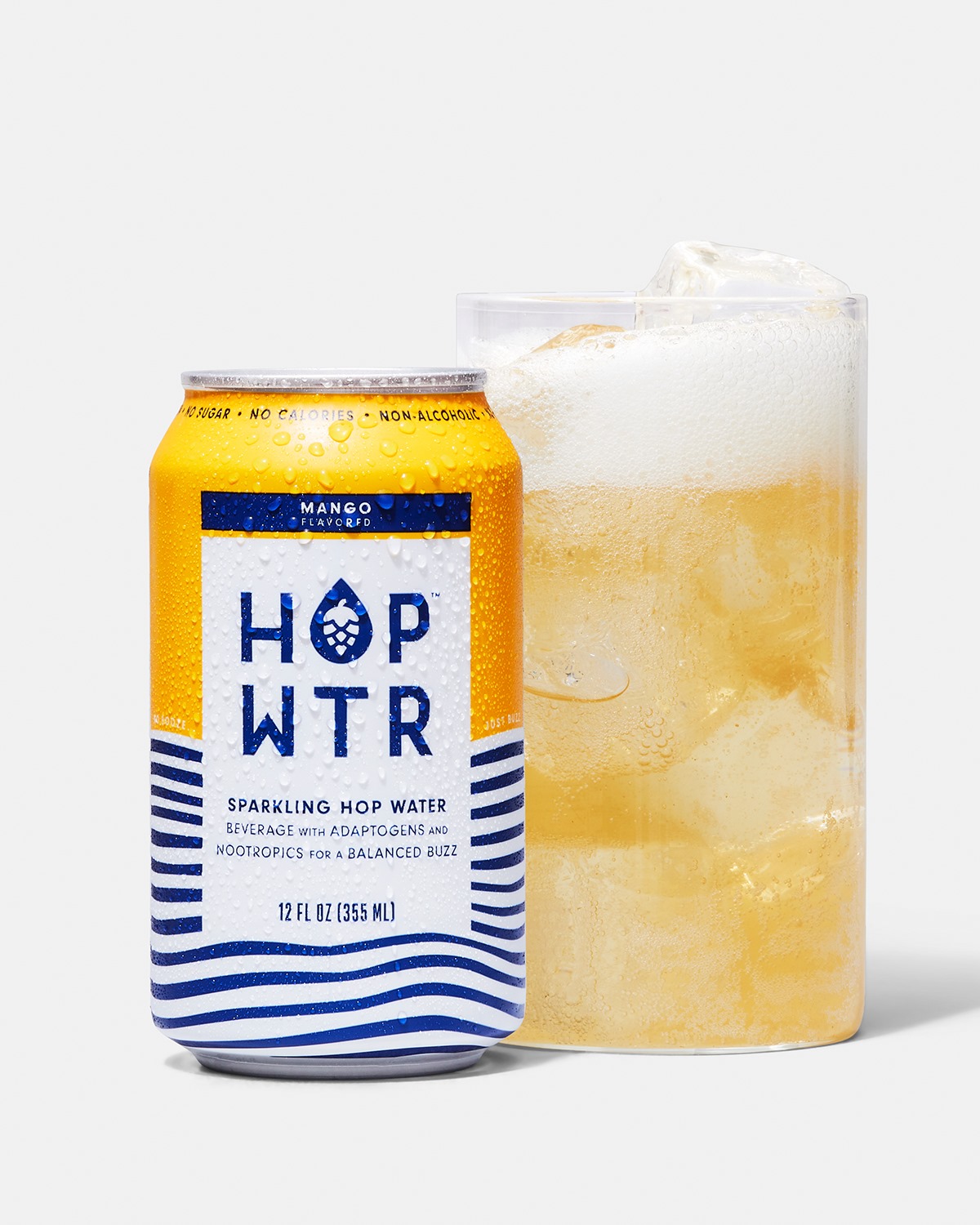 Co-founded in 2019 by multi-Grammy winning artist Brandi Carlile, XOBC Cellars recently launched Misfit Mist non-alcoholic Hop Water, with zero alcohol, no calories and no caffeine, available in two delicious flavors, Lotus and Citra.

Now on to the spirits and cocktails…
Developed by a Michelin-starred chef with 20 years of experience in fine dining, Betera is a refreshingly bitter botanical N.A. beverage that is low in sugar and available in three flavor profiles, elderflower-lime, rhubarb-hibiscus, and ginger-orange.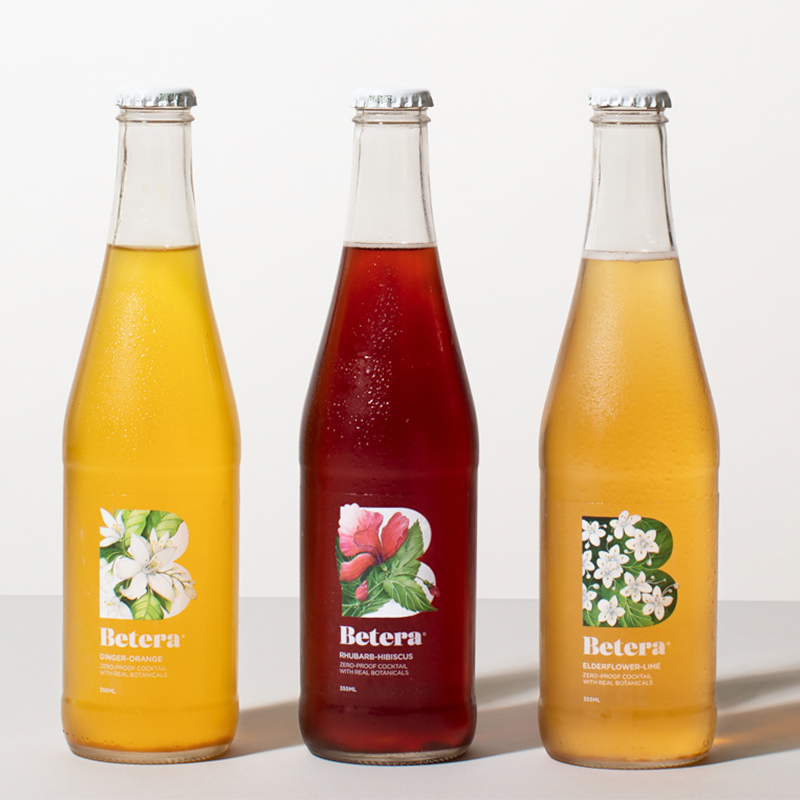 Greenbar Distillery boasts the world's largest portfolio of 100% USDA-certified, completely organic spirits, crafted by Los Angeles' first distillery since Prohibition. Bitters + Soda are available in Lavender, Burnt Orange and Earl Grey, as are the brand's newest additions, UnGin+Tonic and UnRum+Cola Highballs.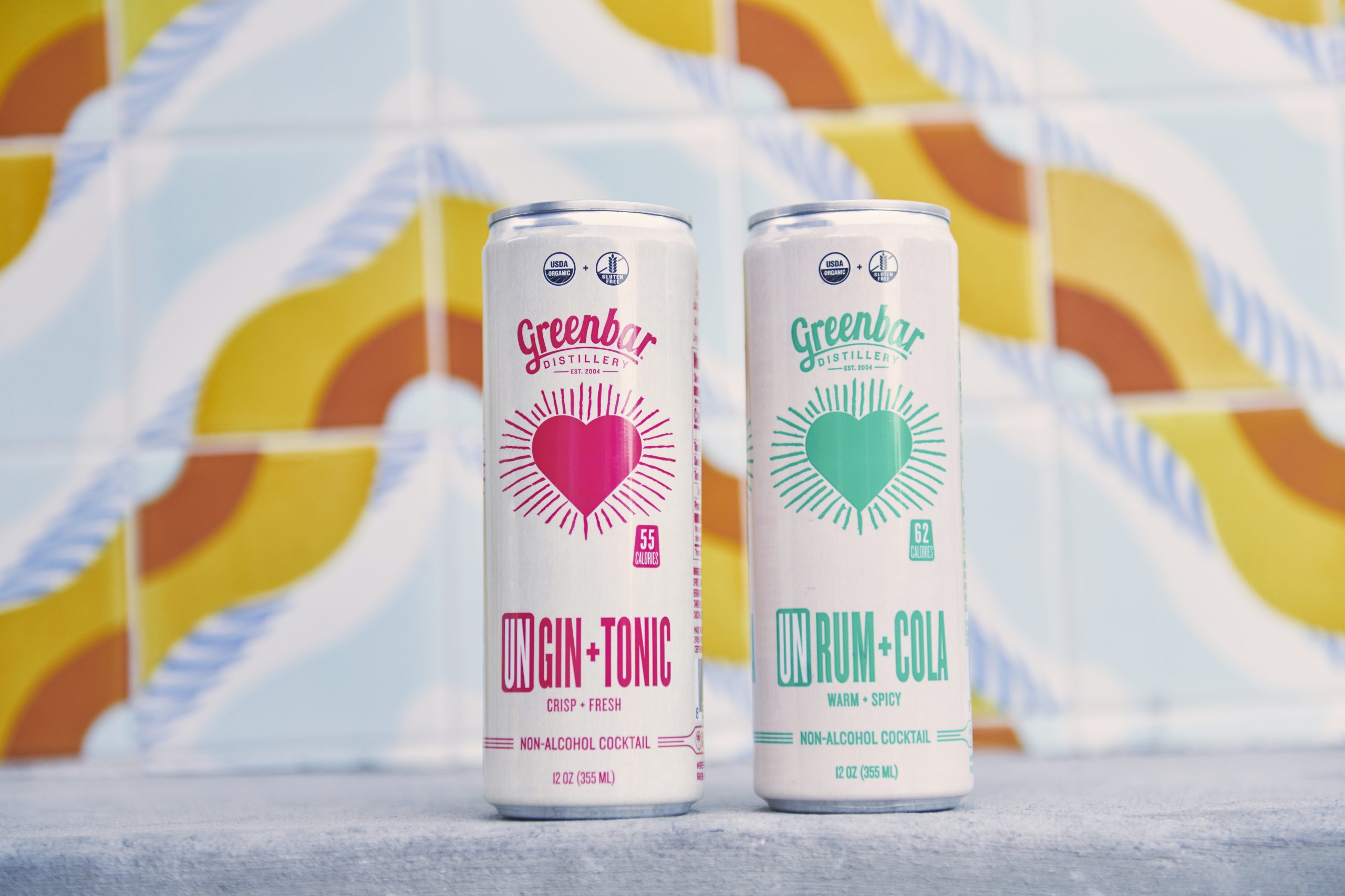 Blended with whole spices, real fruit peel, and bitter root, Hella Bitters & Soda are anti-inflammatory and anti-microbial, having all the bubbly benefits of sparkling beverages with none of the sugars or extra calories.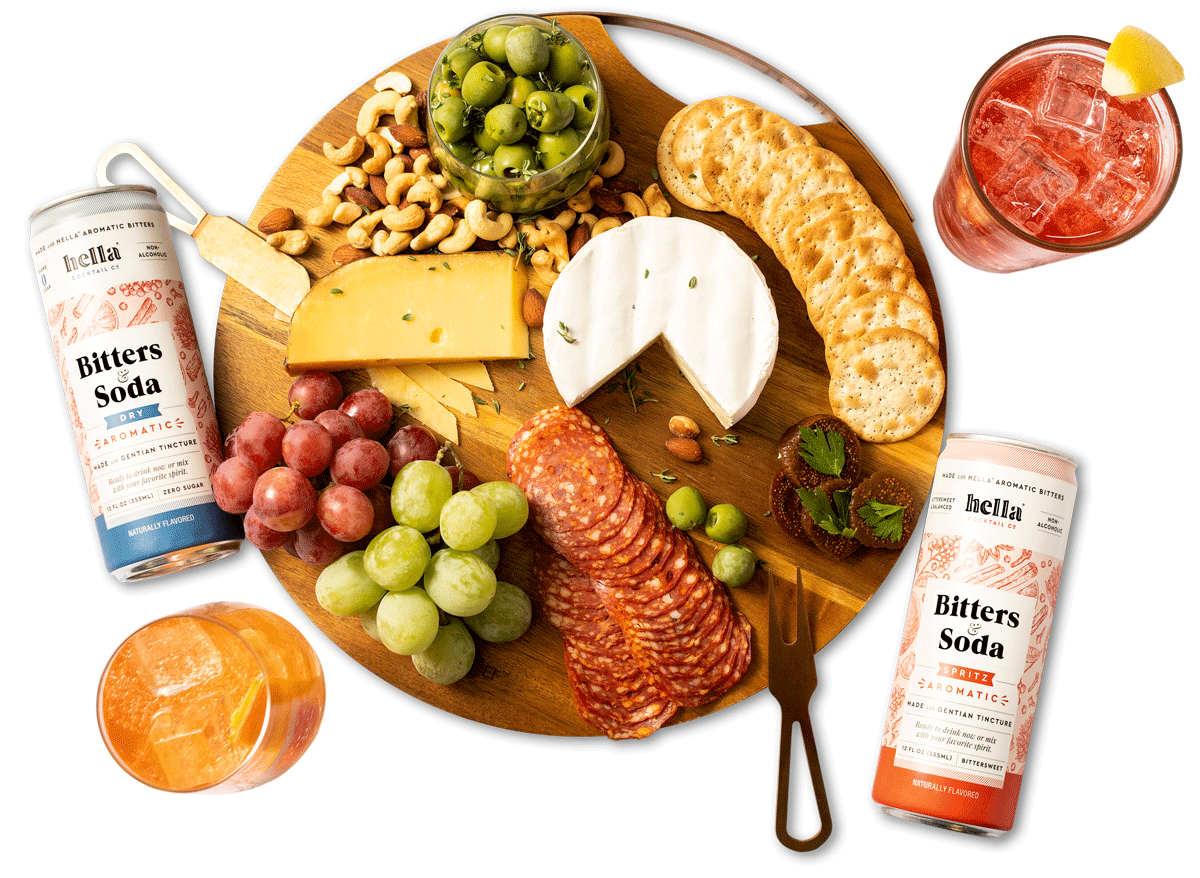 jengTM, an alcohol-free, hemp-infused (no THC), ready-to-drink cocktail, replicates classics like the Moscow Mule with a ginger-forward beverage complete with a burst of lime and a hint of juniper. Innovative new flavors include the grapefruit-forward Paloma and the jeng & Tonic.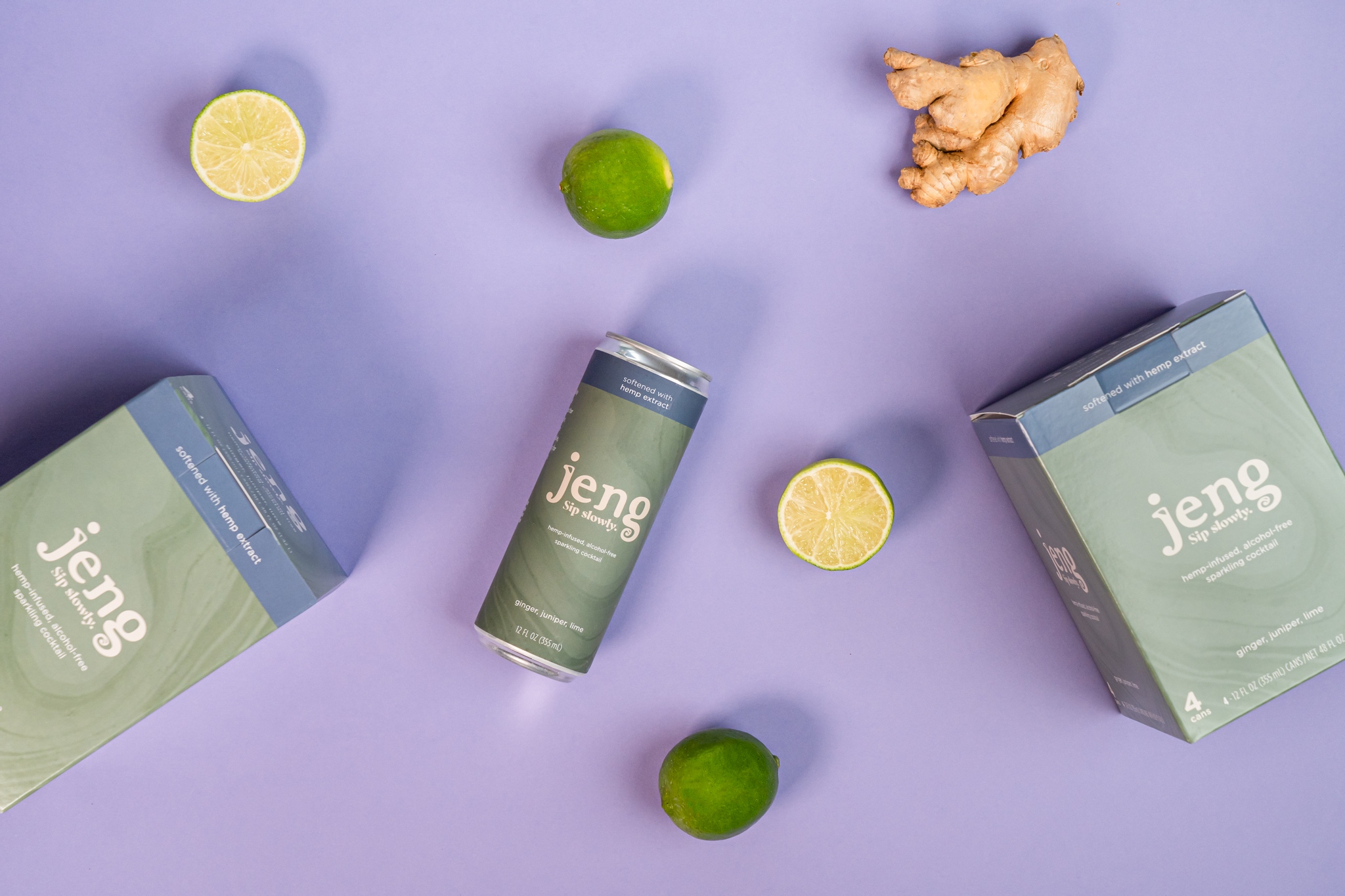 "New York — and national — cocktail culture has long been focused on fresh flavors and premium ingredients. Consumers want to taste the individual ingredients that create the final balanced cocktail. What's new in the last few years is a shift to alcohol-free and CBD drinks; those who are sober, sober- curious, or just want a satisfying drink to enjoy with friends, all realize that a cocktail doesn't always need alcohol. We believe both trends are here to stay," comments jeng co-founder John Enghauser.
New London Light is a non-alcoholic spirit inspired by gin (not a non-alcoholic gin), created specifically by spirits experts for health-conscious drinkers and those who are mindfully choosing to reduce or change their alcohol intake. NLL is designed to inspire anyone to 'live light' without compromising on the aroma and flavor you would expect of a world class spirit.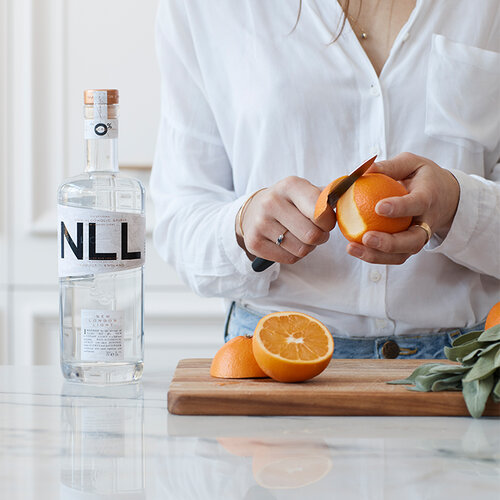 Inspired by the age of apothecaries and the homemade remedies, The Pathfinder Hemp & Root is a fermented and distilled hemp-based N.A. spirit with the intense flavor and aromatic characteristics of a spirit, but with none of the harmful effects of alcohol. Wonderful as a shot neat on the rocks or mixed in a cocktail.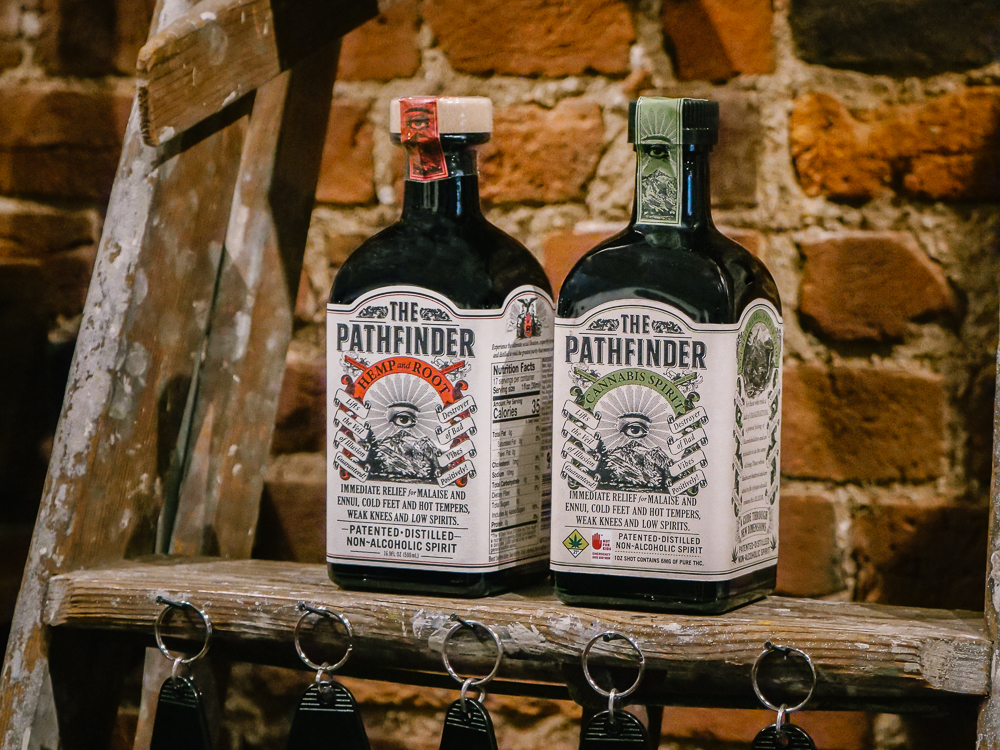 Remedy, Australia's number one fermented beverage brand, is now available in the United States. The brand is the first Kombucha in the USA to have zero sugar, is completely shelf stable, and available in ginger lemon, fruit and mixed berry flavors.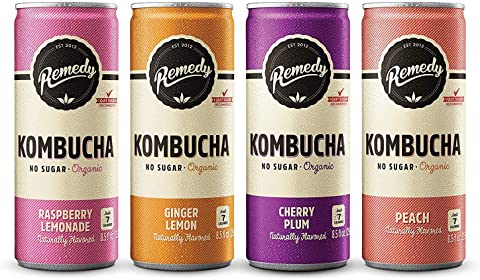 Drink syrups by Simple Goodness Sisters is a garden-to glass-company founded by two modern day female farmers. The syrups are great for those who want to celebrate without the alcohol. As mixologist Belinda Kelly shares, "It's great to offer friends who don't drink alcohol something other than sparkling water! Kids also love these drink syrups to create Italian sodas."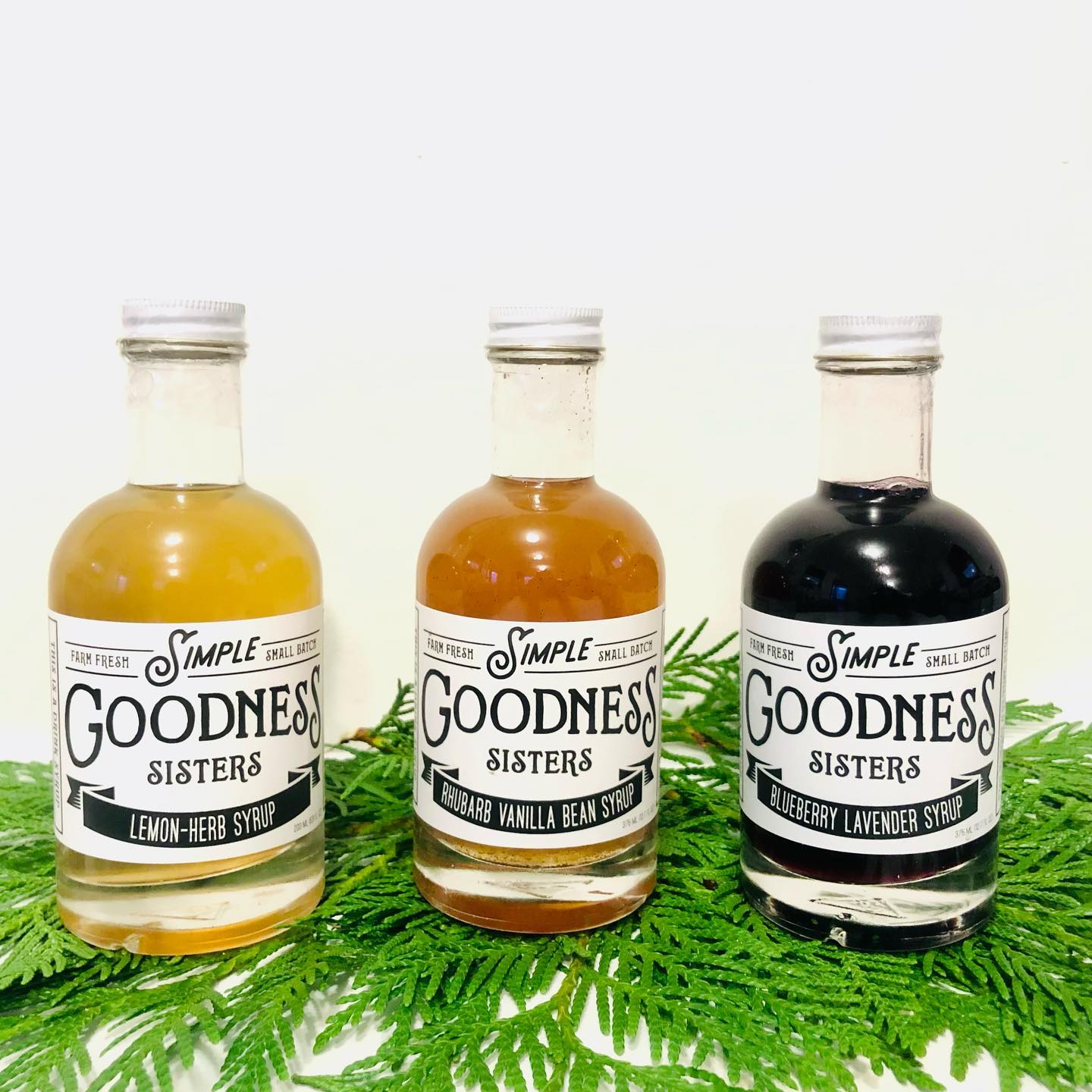 Last but not least and just in time for the holidays is Aunt Lucy's Classic Hot Toddy Mix, featuring a delicious blend of honey, lemon, cinnamon and cloves in an instant powder. Simply mix with hot water and enjoy. Made of natural ingredients and rich in antioxidants, the N.A. beverage is perfect for those cozy winter evenings.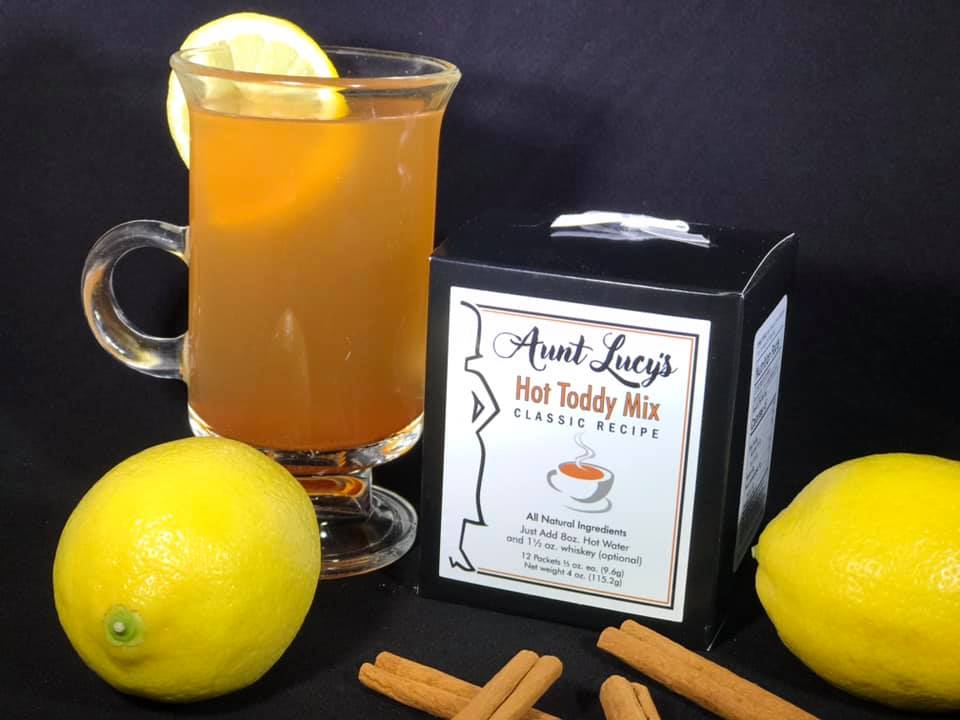 As you can see, the N.A. beverage trend is definitely here to stay, with more and more options entering the market every day. Cheers to a healthier 2022!
Featured Photo by Melinda Nagy/Dreamstime