West Palm Beach's The Ben provides guests with a unique experience that marries the historical importance of this long-loved building that was once the home of a prominent local family with the best of today's hospitality standards. From the lobby that evokes the comfort of a living room, the private cabanas that ring the rooftop pool, and the elegant chef-designed menu at the on-site Proper Grit restaurant, The Ben offers visitors something special.
Rooms to Impress You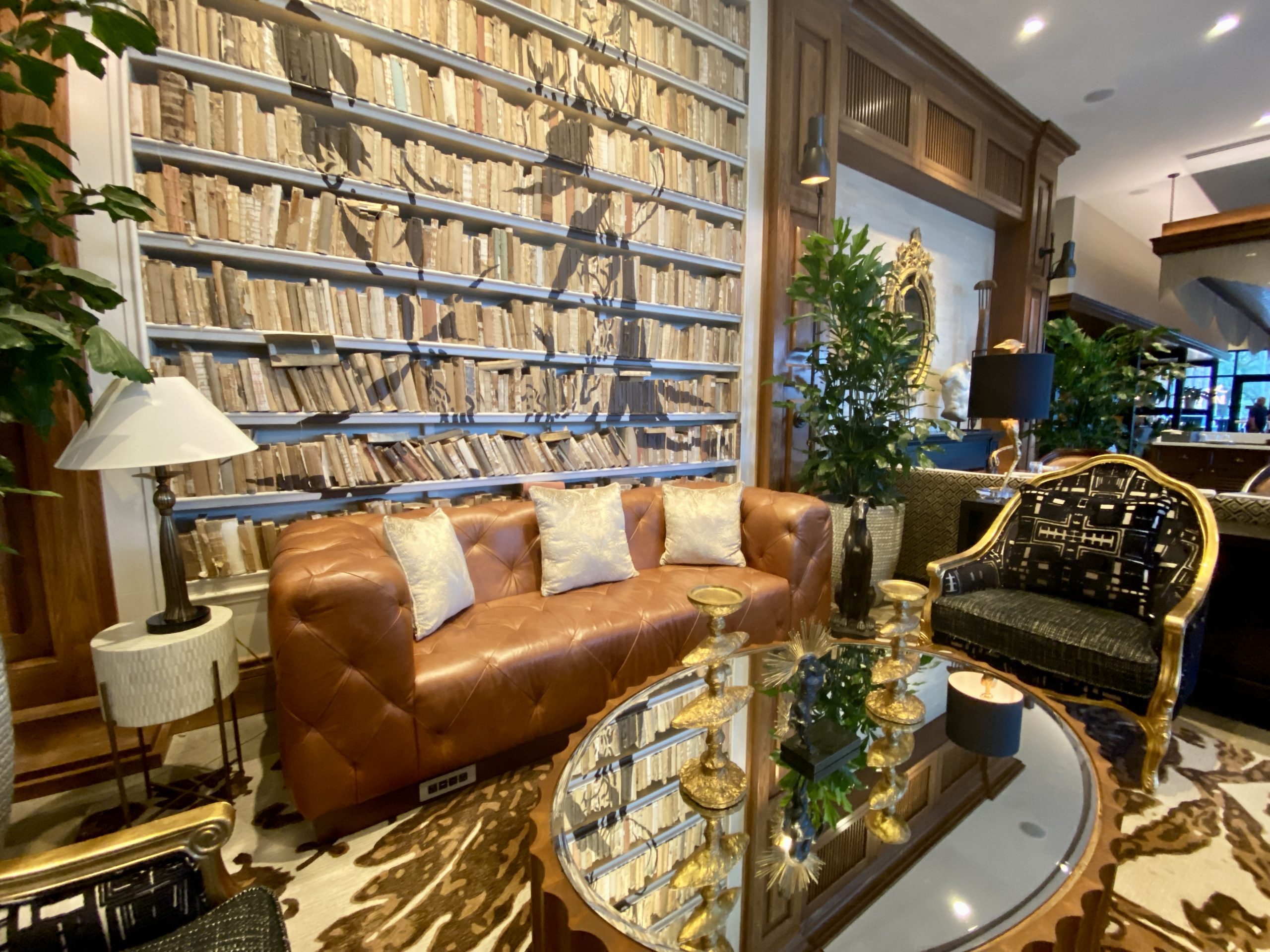 The Ben offers a range of guest rooms and suites. Choose from rooms with a water view and balcony or city skyline views. The Mariner junior suite includes a private balcony that is fully furnished and a residential-like layout. Beautifully appointed bathrooms feature spa-like enhancements and salon-quality toiletries. You'll be able to easily imagine how the guests of hostess Byrd Spillman Dewey felt so welcome in this locally famous hostess' home, now The Ben.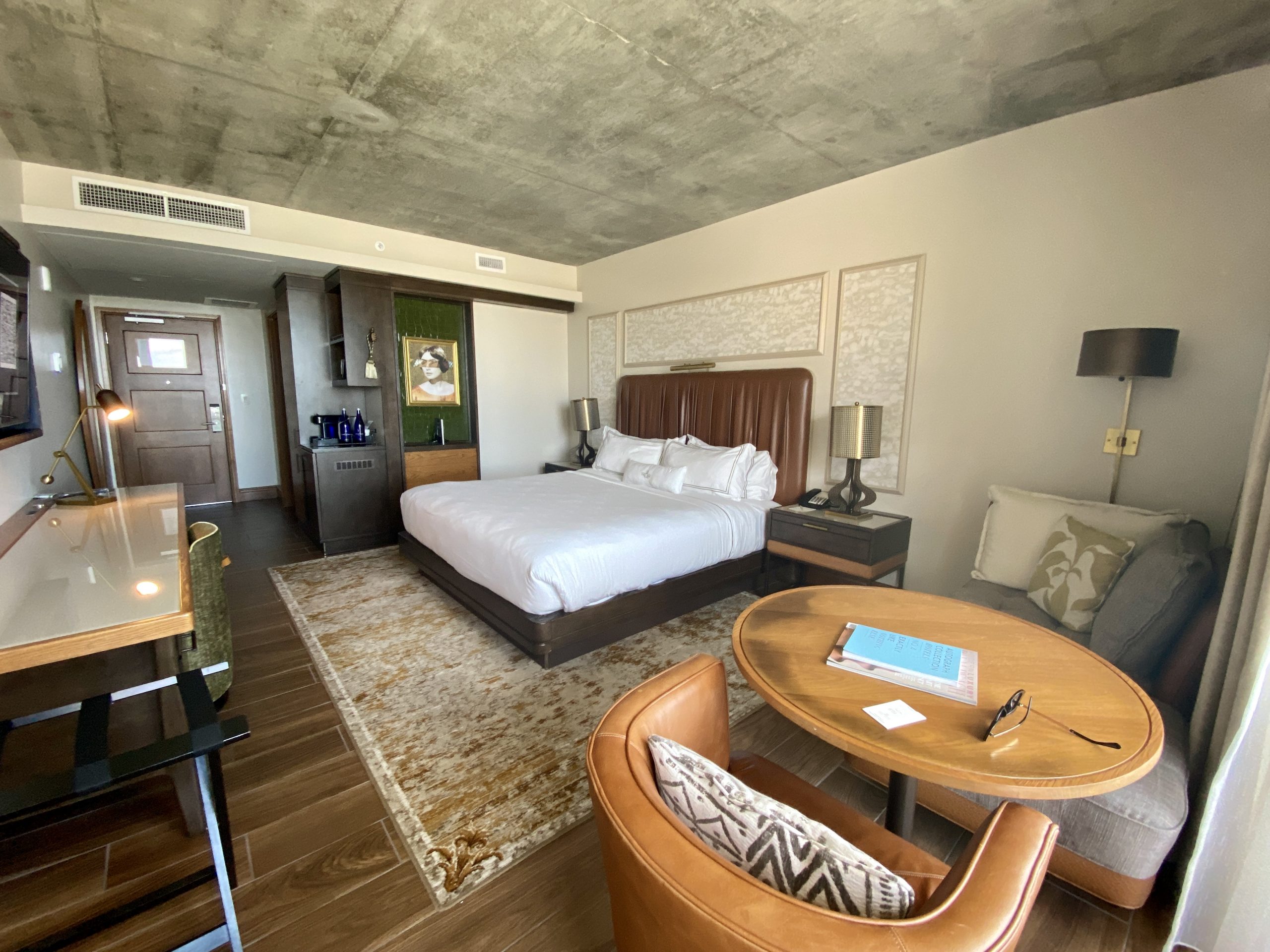 Your Choice of On-Site and Off-Site Dining
While The Ben is centrally located to allow convenient access to area restaurants and attractions, it also provides you with two dining options on-site, so you never need to leave unless you want to. Spruzzo is the rooftop lounge that welcomes guests with cocktails and wine in addition to a full menu of entrees and lighter choices.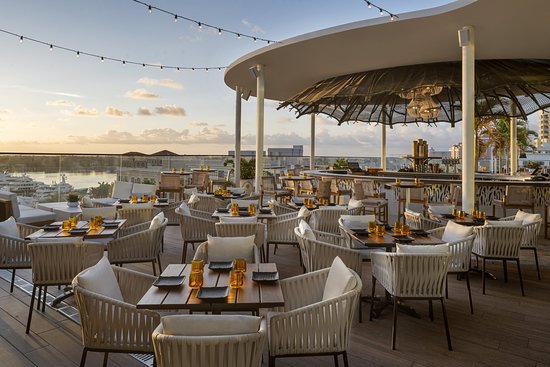 Proper Grit serves breakfast, lunch, and dinner in a gastropub-style setting that embraces local history and contemporary flavors. You'll feel right at home in this casually elegant restaurant where locally sourced ingredients elevate familiar comfort foods into something out of this world.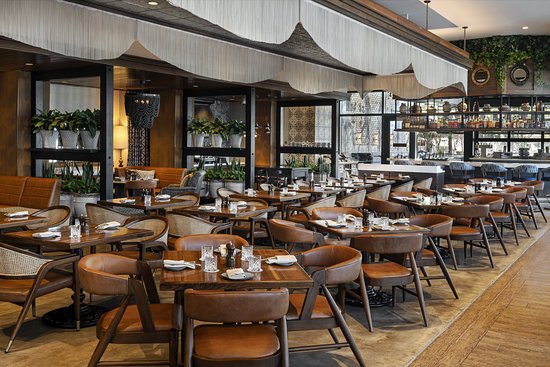 If you'd like to dine off-site, consider Almond Restaurant across the bridge on the island of Palm Beach as a first choice. The seasonal menu featuring artisanal selections is served in a charming atmosphere that's reminiscent of your favorite French café. Wholesome dishes celebrate creative combinations and expertly prepared ingredients that let each dish sing.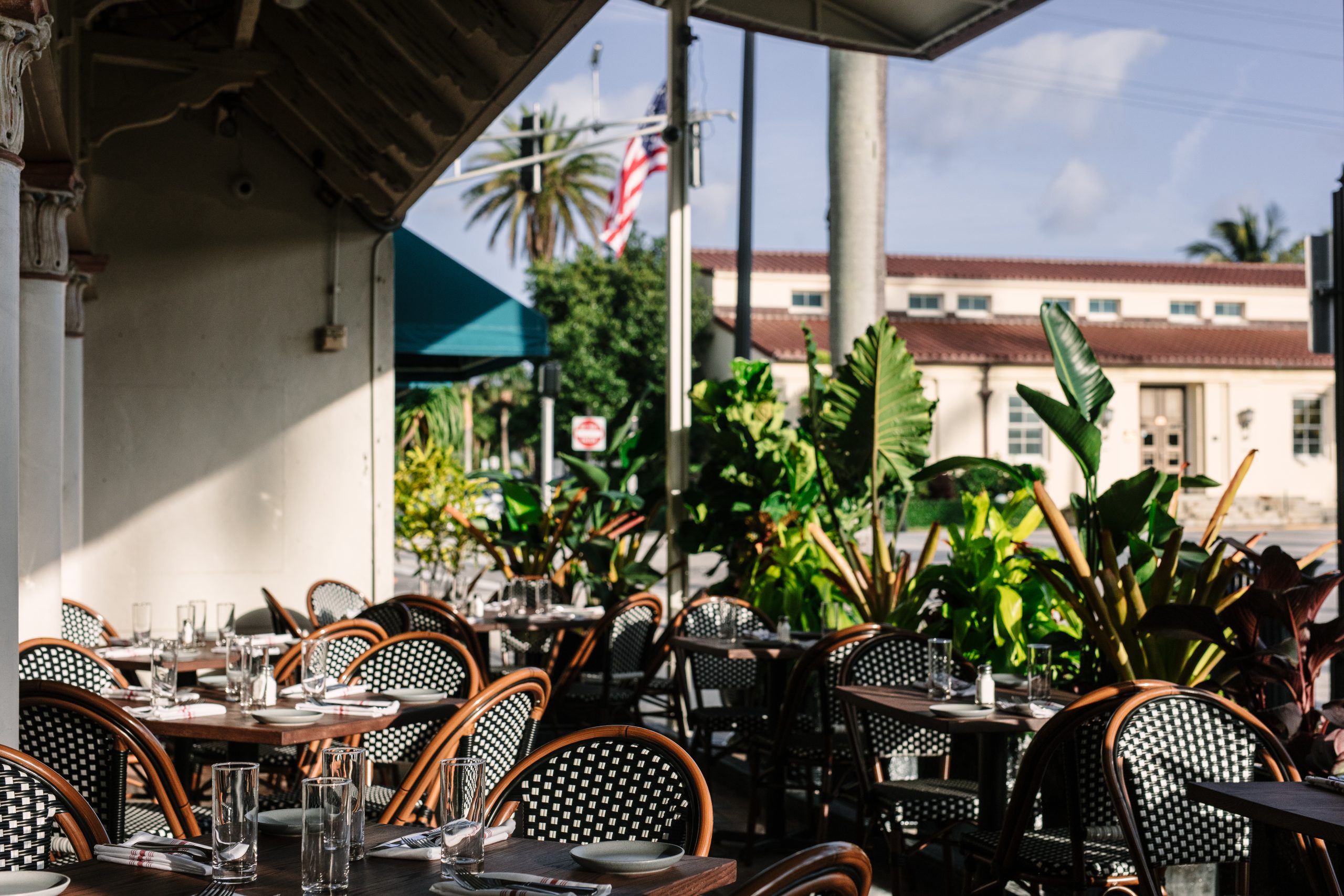 Just steps from The Ben just off Centennial Park, Pistache French Bistro is a time-honored favorite in downtown West Palm Beach, serving a menu that combines traditional French cuisine with a modern flair in a lively bistro setting. Rich dishes like petite steak tartare and beef bourguignon come together with zucchini blossom beignets and cauliflower risotto primavera in this progressive, veggie-friendly menu.
Amenities That Let You Vacation Your Way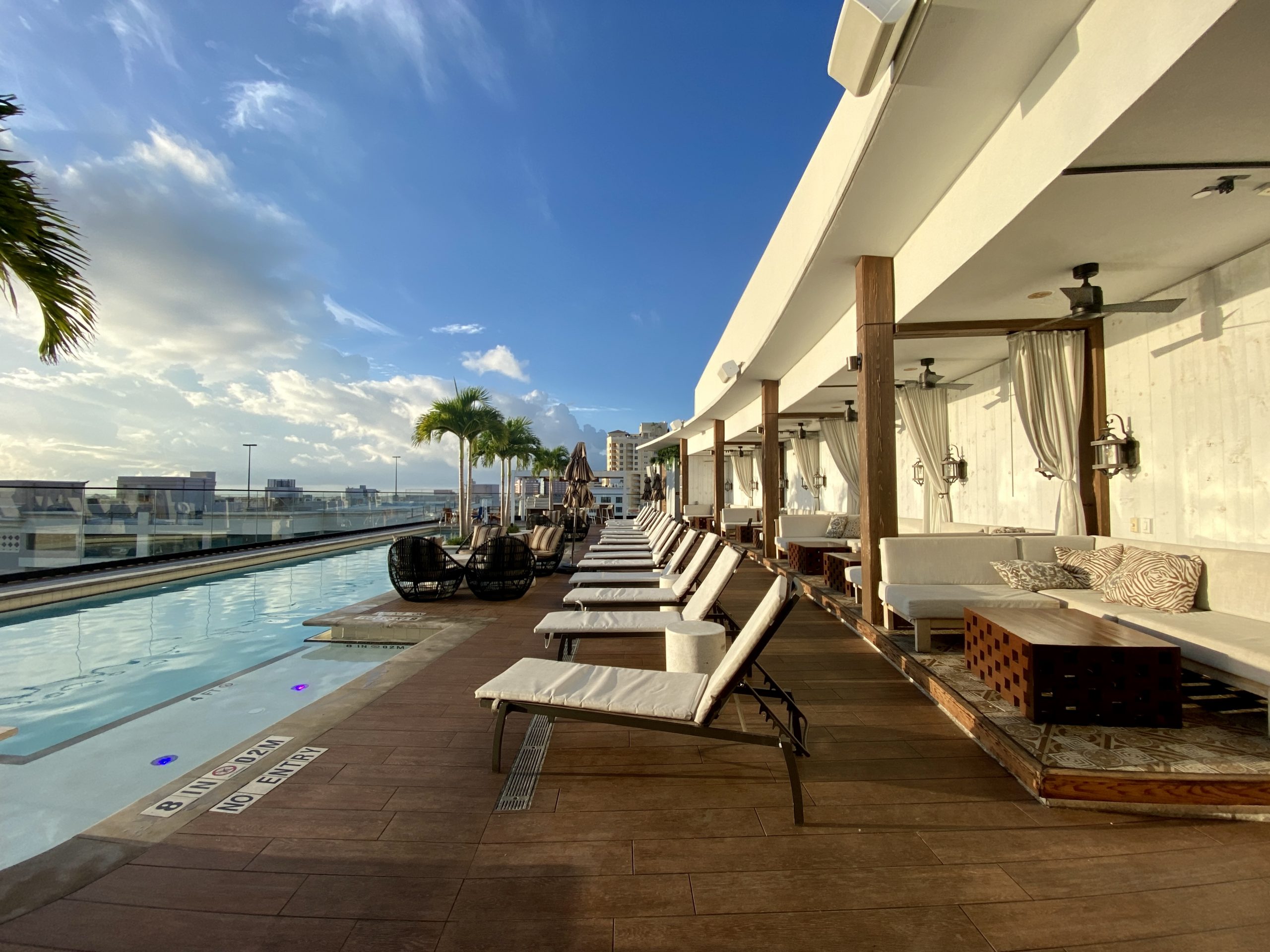 The waterfront hotel has a rooftop pool and private cabanas for increased comfort. The rooftop also features a fire pit for gathering as the sun goes down. The view of the Intracoastal Waterway is impressive when seen from the east side of the building; The Ben also has a waterfront ballroom for that special event you're planning.
The Ben offers its guests is 305 Fitness at Home activities on-site. The hotel's ground-level studio is where experienced fitness instructors lead participants through exercise routines developed for improved fitness, stamina, and cardiovascular health. Guests can also borrow the hotel's bicycles to explore the area and go on self-guided tours.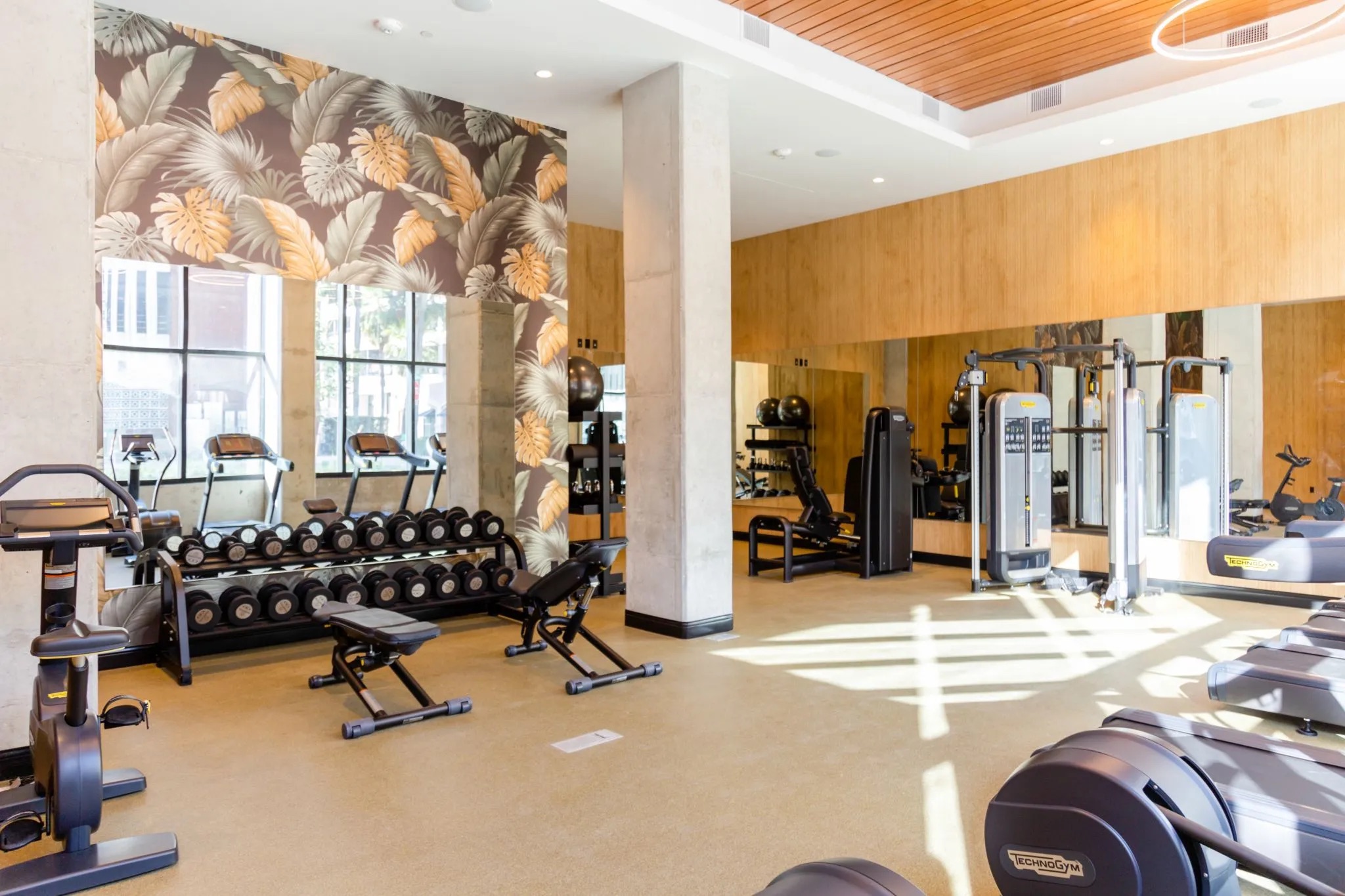 A Prime Location
Guests of The Ben have all of West Palm Beach within reach. Just 45 minutes away, you can take airboat tours of the Everglades. The diverse ecosystem stands out for the variety of wildlife that lives here, especially when dozens of them are endangered or threatened. Worth Avenue's colorful homes and modern Mediterranean architecture offer a look into local history that also includes the places where several major fashion brands came into being.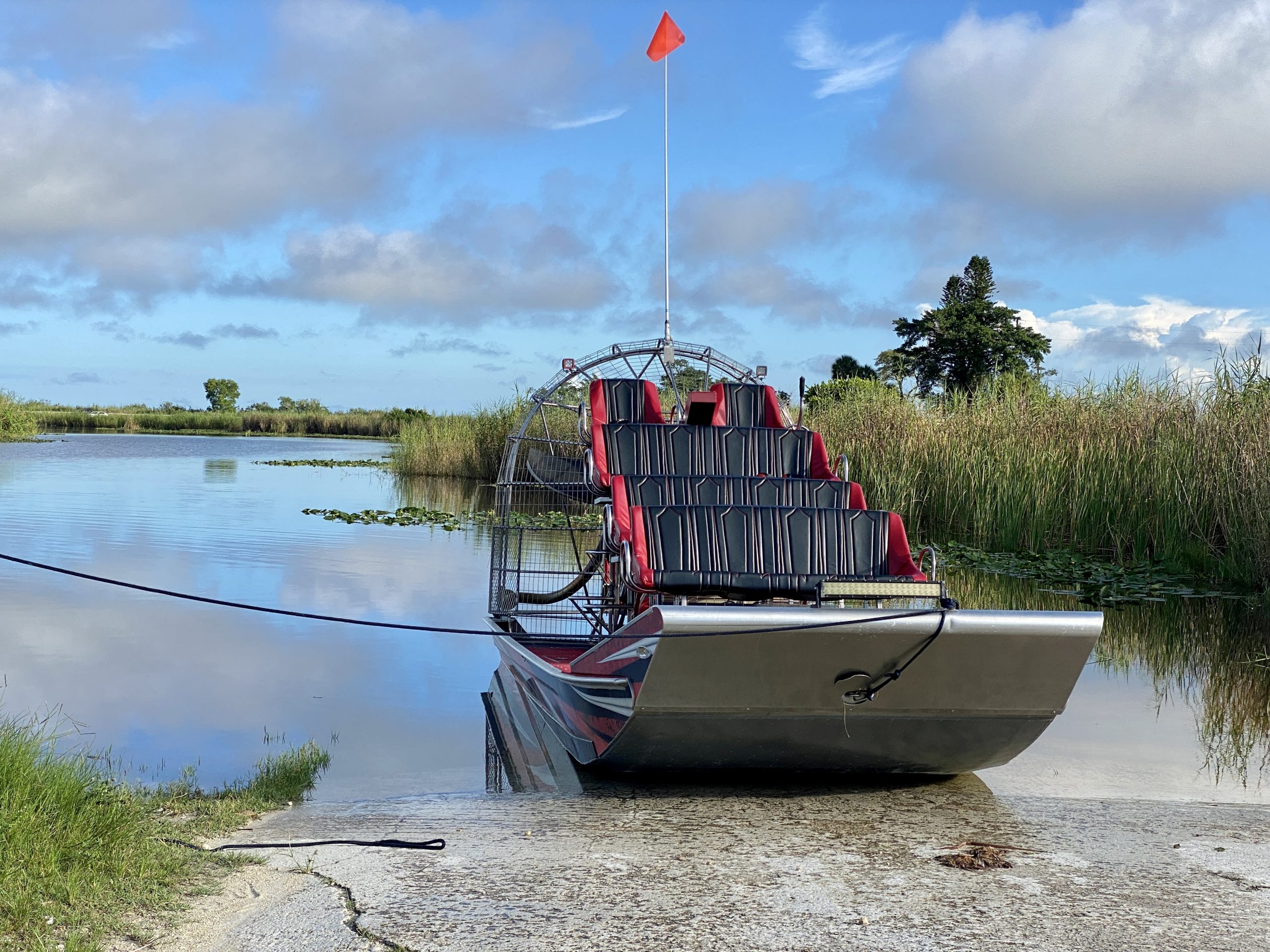 The hotel is also close to several great local restaurants, too. Almond Restaurant features seasonal menus and artisanal selections. The French cafe-style atmosphere is charming and distinctive. Pistache's bistro menu and Centennial Park area location make it a stand-out choice for a great meal in downtown West Palm Beach.
In West Palm Beach, Make It The Ben
At The Ben in West Palm Beach, there's a longstanding commitment to service and guests' comfort that's rooted in the history of the building, when it welcomed even American presidents. Today, that commitment ensures you get the most attentive pampering throughout your stay provided by hospitality professionals, making it the ideal vacation destination.