The holidays have snuck up on us once again! Wondering what to give and what you might want to get as well? Presenting the Destination Luxury Ultimate Holiday Gift Guide. We've curated some of the top finds out there for your someone special (and maybe even for you, too).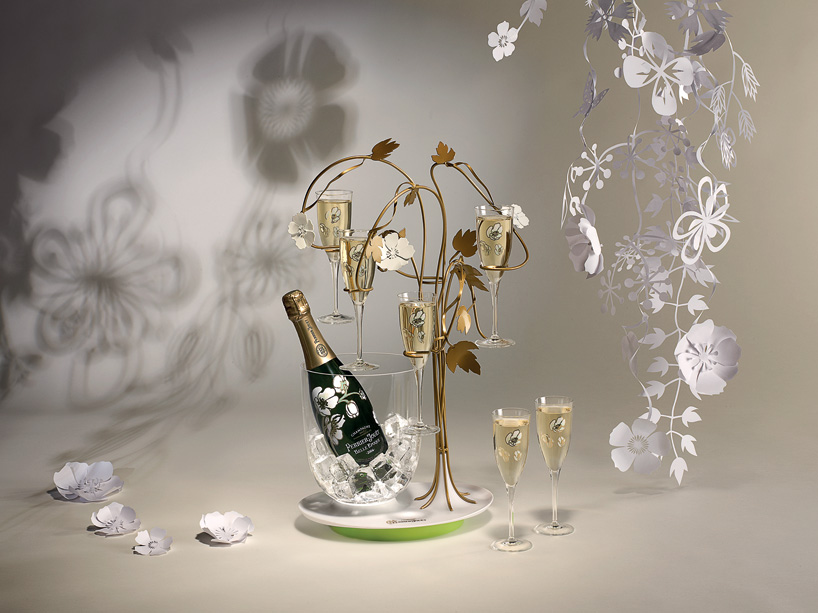 Perrier Jouet The Enchanting Tree ($523)
Designed by Tord Boontje, this plant sculpture is an elegant tree, with flowering anemones and champagne flutes that act as blossoms. Suspended in mid-air the six golden branches float in light, reflecting the gleaming Belle Epoque cuvée bottle in the bucket below. This sophisticated sculpture from Perrier-Jouët House revisits the elegant art of tasting champagne and is perfect for enchanted evenings. The Enchanted Tree comes with 6 sublime Belle epoque champagne flutes, a bottle of Pierre- Jouët Belle Epoque 2007, and an ice bucket to preserve its freshness.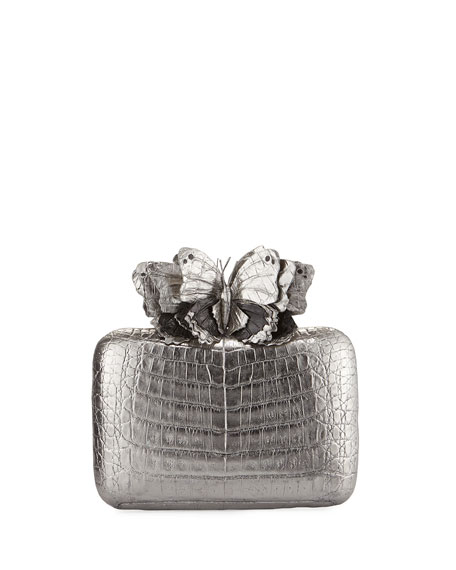 Nancy Gonzalez Crocodile Butterfly Clutch ($2,750)
Signature Caiman crocodile skin hard shell body with butterfly motifs. This modern design inspired by classic elements is handmade by craftsmen in Colombia and is available in select colors of gold, champagne, black and as well as silver.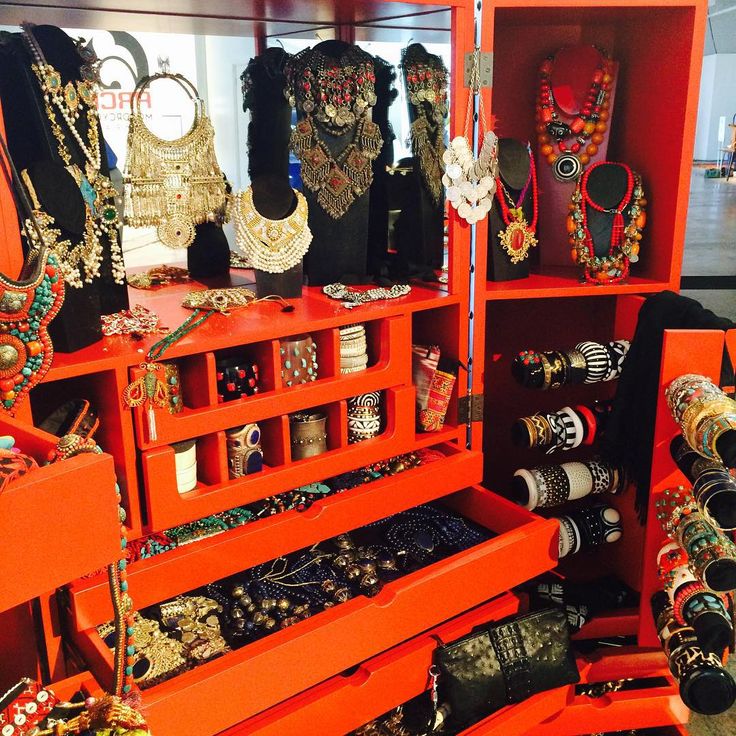 Iris Apfel Trunk ($80,000)
Standing 4 and 5 feet tall, this premium trunk by fashion icon Iris Apfel comes filled with vintage accessories handcrafted by women all over the world. This gift also includes a lunch and styling session with the style master Iris at the Neiman Marcus store in Dallas, Texas. The exterior of the magnificent trunk is hand-loomed upholstery and the interior contains accessories inspired by Iris's personal collection from her travels.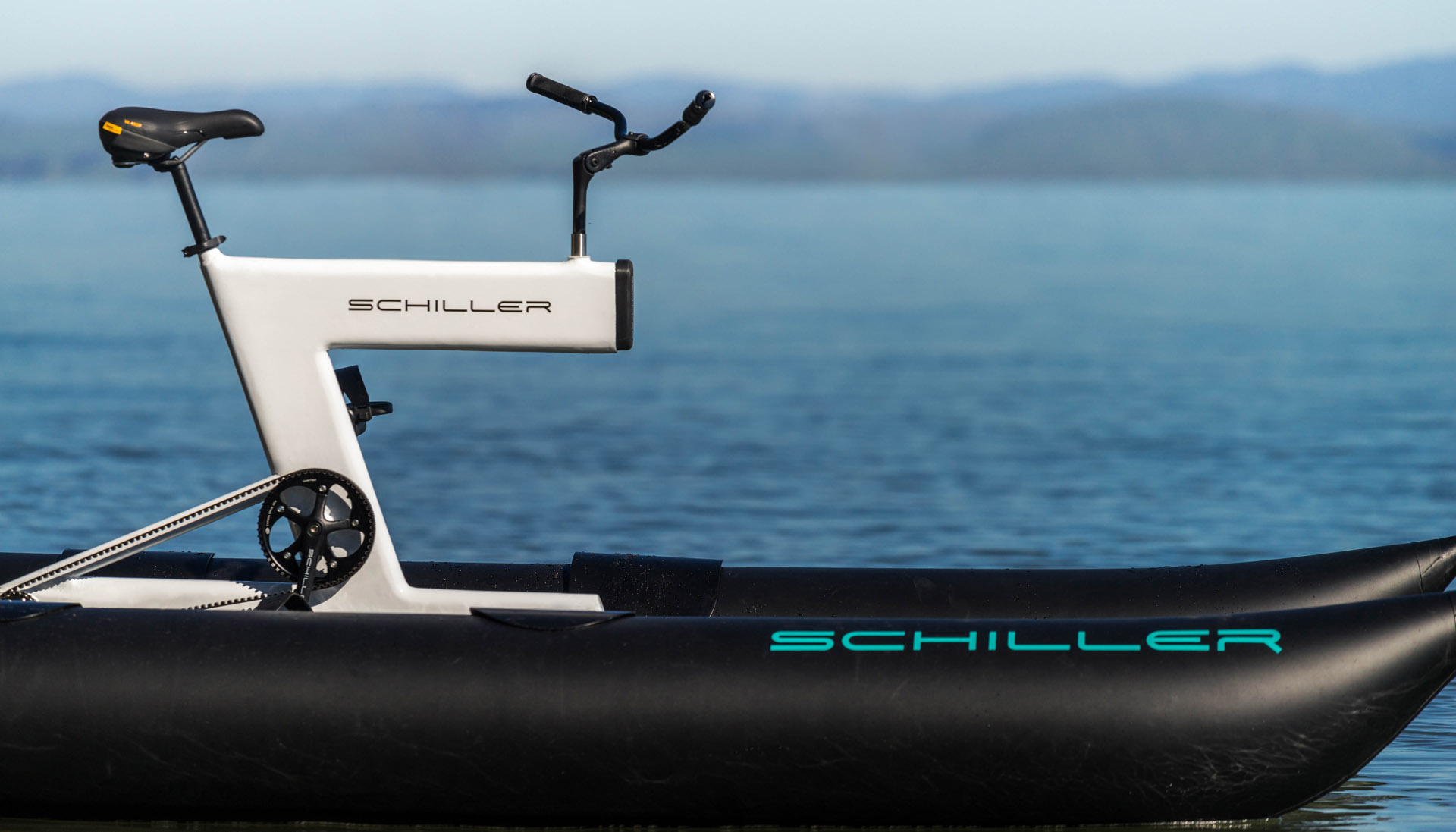 Schiller Bikes: The S1 ($4,500)
Merging modern design, edgy nautical technology and bicycle engineering, the S1 is a high-quality water bike for exercise, commuting or just fun in the sun. The sleek, speedy S1, built in the U.S.,  features a proprietary drivetrain, integrated handlebar steering and rugged inflatable pontoons, and it is lightweight, easy to assemble and store in compact spaces.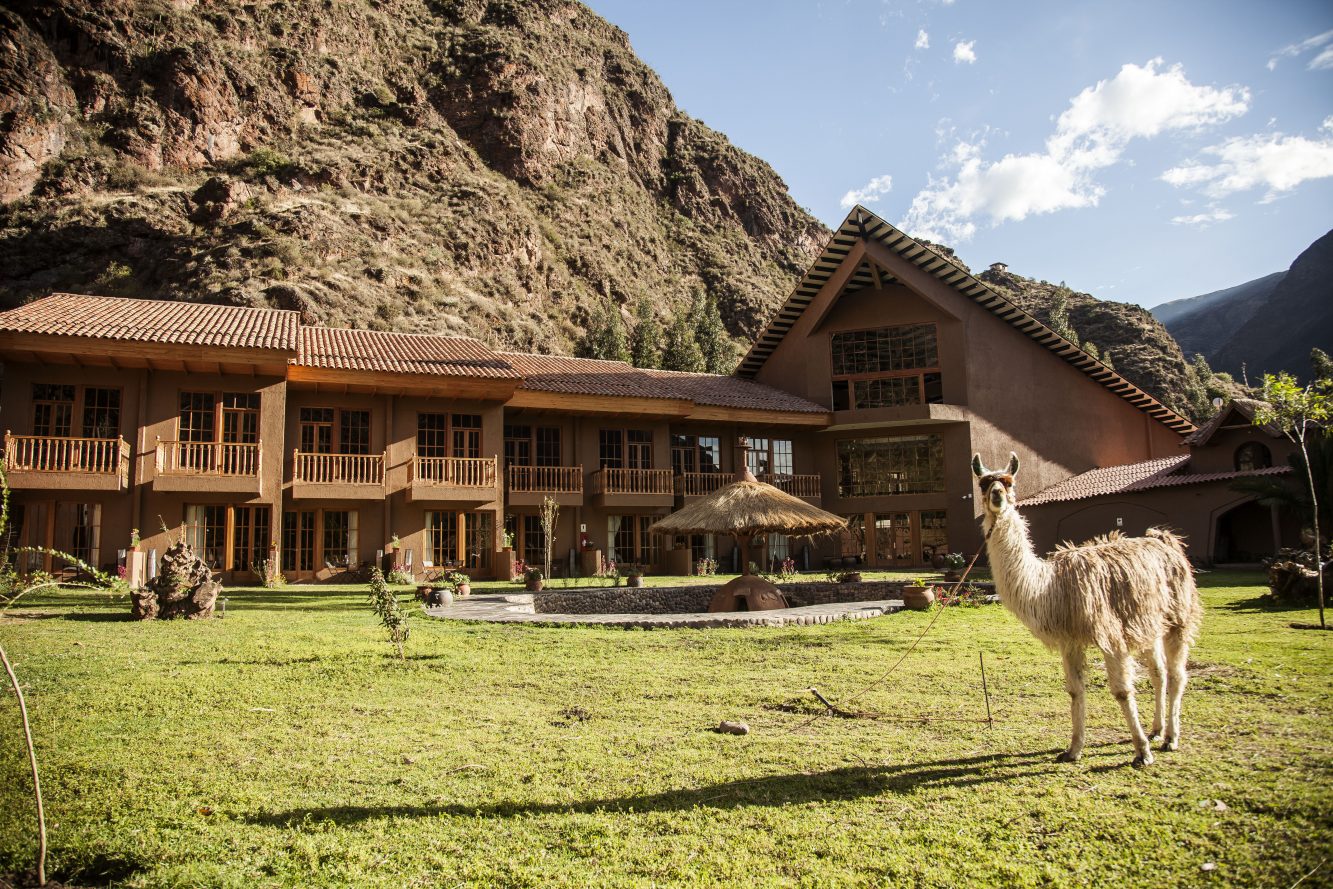 Mountain Lodges of Peru (Rates start at $2,400)
Mountain Lodges of Peru is a family-owned adventure travel operator providing sophisticated lodge-to-lodge treks through the mountainous regions of Peru leading to the incomparable ruins of Machu Picchu. The new Lares Adventure is a customizable five- or seven-day itinerary in the Sacred Valley along the Lares Trail where travelers experience a mix of an active vacation and an intimate look into remote Andean communities, including hikes to iconic archaeological Inca sites, horseback riding, biking, yoga and more. Each day ends at one of the cozy lodges where the guests can enjoy hot showers, gourmet meals and wines, goose-down bedding, outdoor Jacuzzis and personalized service from local staff.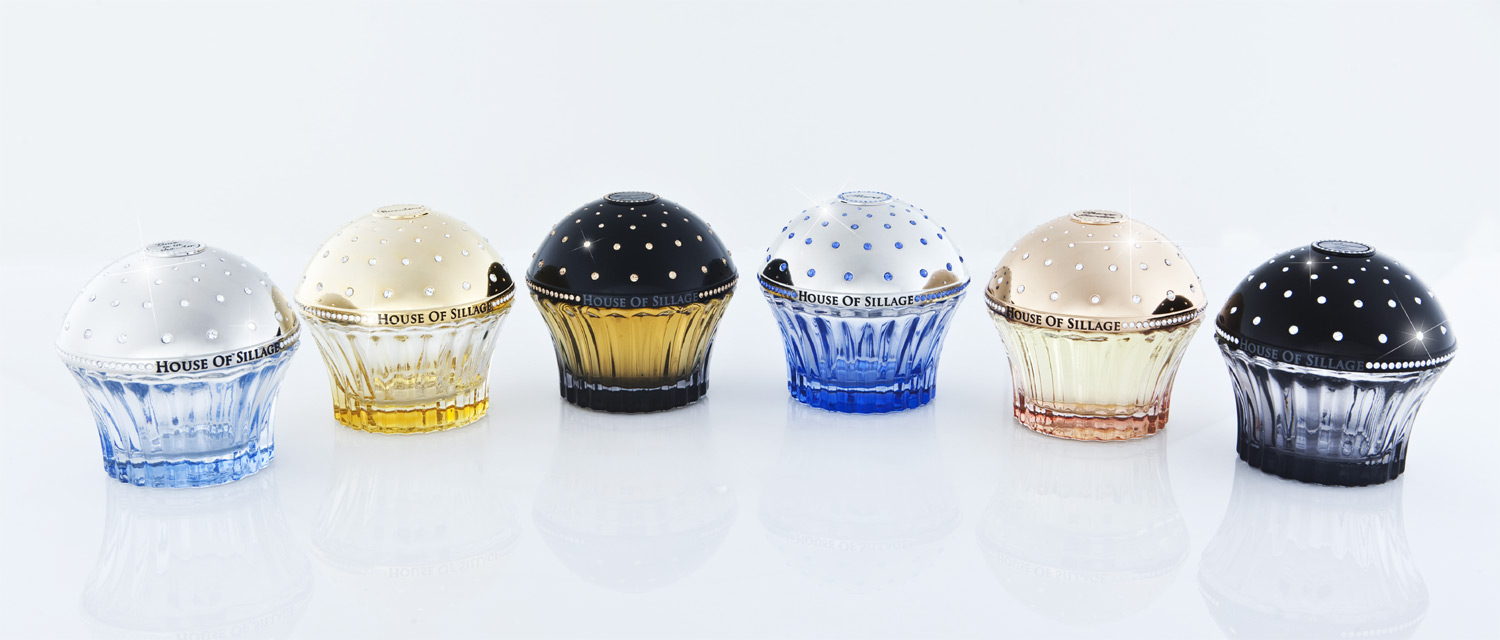 House of Sillage Signature Perfume Collection
The House of Sillage presents artistry and expertise of the classic parfumerie while exceeding contemporary standards. The Women's Signature collection is a timeless design inspired by haute joaillerie. The pairing of unique scents with exquisite caps embedded with precious metals and embellished with Swarovski crystals, invites you to experience the fragrances perfect for a modern trendsetting woman.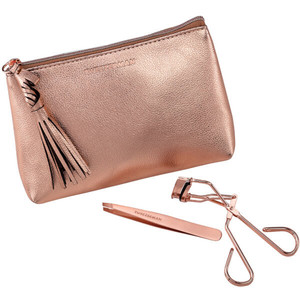 Tweezerman Rose-Tone Luxe Eye Essentials ($80)
This flawless combination of essential beauty tools will ensure that your brow and lash is in pink beauty year round. The Tweezerman's Exclusive Rose Gold Luxe Essentials Set comes with hand-filed precision tip, stainless steel tweezer with chic rose gold finish, an Allure award winning Pro Curl, LED lighted 15x mirror with matching rose gold finish, and a matching travel case.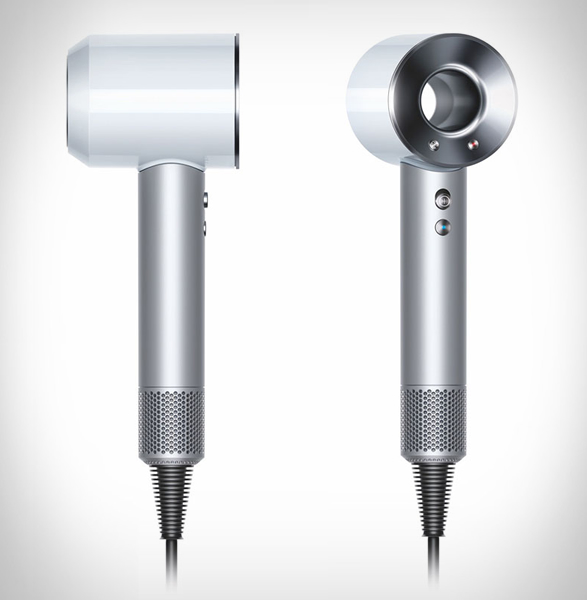 Dyson Supersonic Hair Dryer ($399)
The reinvented Dyson hair dryer contains a high-speed, powerful, brushless digital motor. This elegantly designed hair dryer has intelligent heat controlling technology, which prevents extreme heat damage to protect the hair's natural shine. The set contains Dyson Supersonic, smoothing nozzle, styling concentrator, diffuser, non-slip mat, and a storage hanger.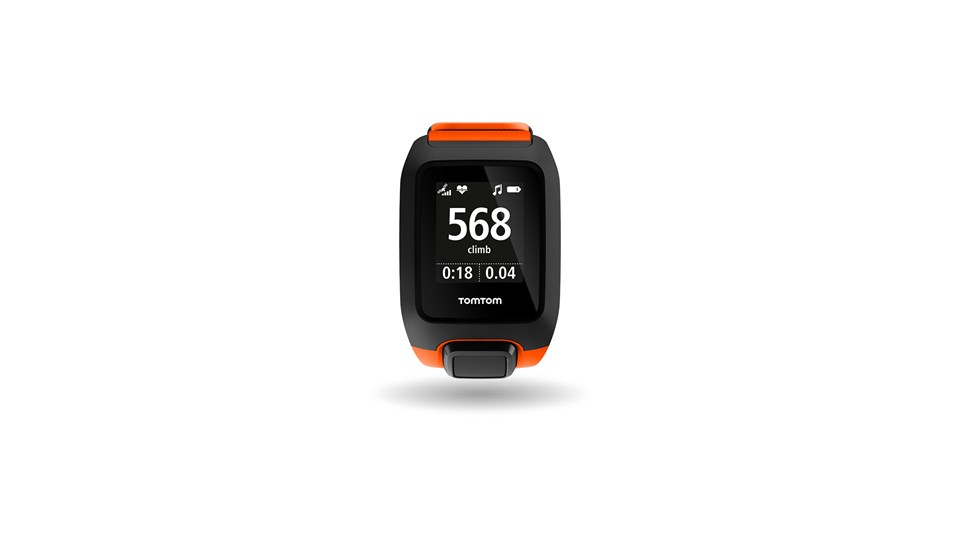 TomTom Adventurer Sports Watch ($349)
The TomTom Adventurer brings fresh design and features to the world of active wear. Besides the standard running, cycling and gym tracking, activities such as hiking, trail running, skiing and snowboarding are also supported which makes it even more versatile. This watch also contains 4GB of music built-in, which can be listened to using a pair of Bluetooth headphones. The TomTom Adventure is a meaningful and useful gift for any outdoors enthusiast.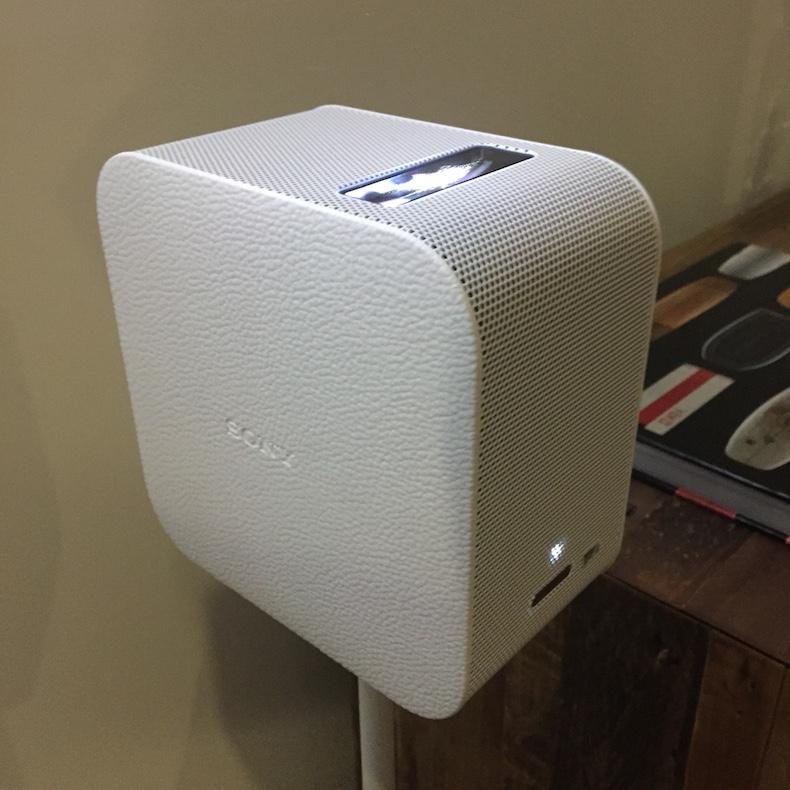 Sony Portable Ultra Short Throw Projector ($999)
The Portable Ultra Short Throw Projector is part of Sony's new home experience concept: "Life Space UX" This new projector is designed to transform the day to day experience of the space we live in. It is only 3.94 cubic inches and can project an image onto any adjacent surface. Because of its elegant size the projector may be placed anywhere flat against a surface. The image projected can go from 22" to 80" wide and turn any surface into a movie screen. This petite yet powerful device can play video through Wi-Fi connection or through its HDMI jack (and a cable box, Blue-ray player, etc).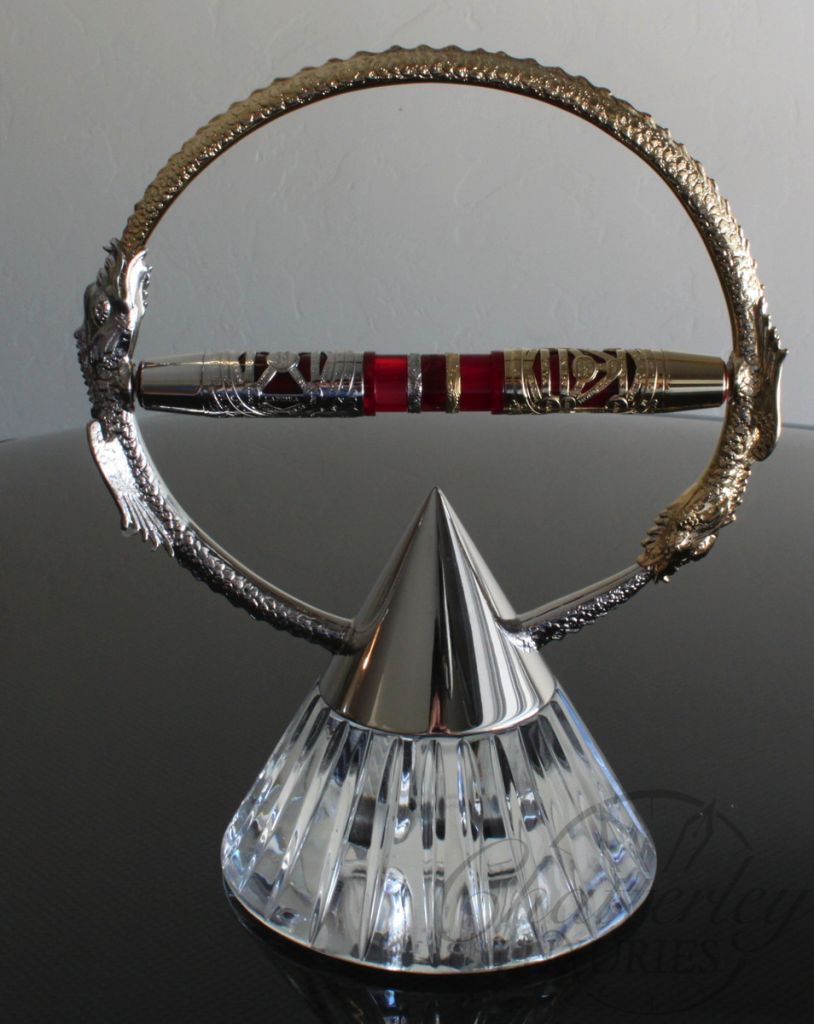 Visconti Fountain Pen Alchemy ($4,950)
With two unique 23kt palladium nibs that write in different colors and sizes The Alchemy is seated magnetically inside a dragon circle with two dragons enacting the circle of life. Beneath the circle is a large crystal inkwell.  The embellished design of this pen and the distinguished gold and silver halves makes it a spectacular gift for the holidays.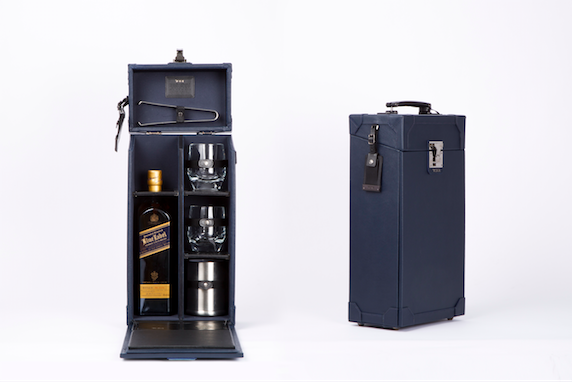 Johnnie Walker Tasting Kit ($5,000)
Weather gifting yourself or a loved one, this item is perfect for scotch admirers. The fashionable case is handcrafted in Italy from quality saffiano leather. For those who desire custom-made excellence and courtesy to detail, this limited-edition case a tasting kit containing exemplary Johnnie Walker bar accessories to enjoy prominent world class scotch. The tasting kit comes with a Blue Label bottle, two glasses, stainless steel tongs and ice bucket, and leather costars.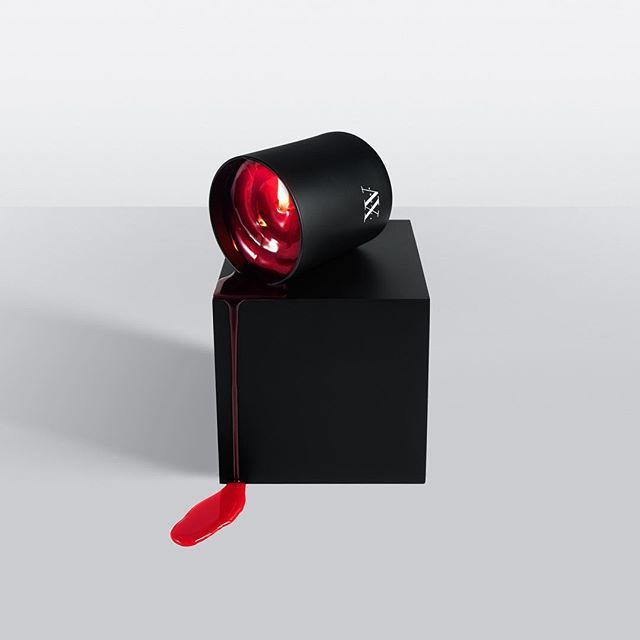 XV Beacon Air Aroma Exclusive Candle ($60)
Memories are enhanced by the sense of smell, which is why the XV Beacon in Boston welcomes guests into the hotel with a subtle aromatic scent that arouses the boutique's sophisticated atmosphere. XV Beacon in partnership with scent marketing firm Air Aroma produced a organic candle with notes of dark chocolate, lavender, bergamot, orange, and herbs. This elegant custom candle is available for guests to purchase and enjoy the memorable scent.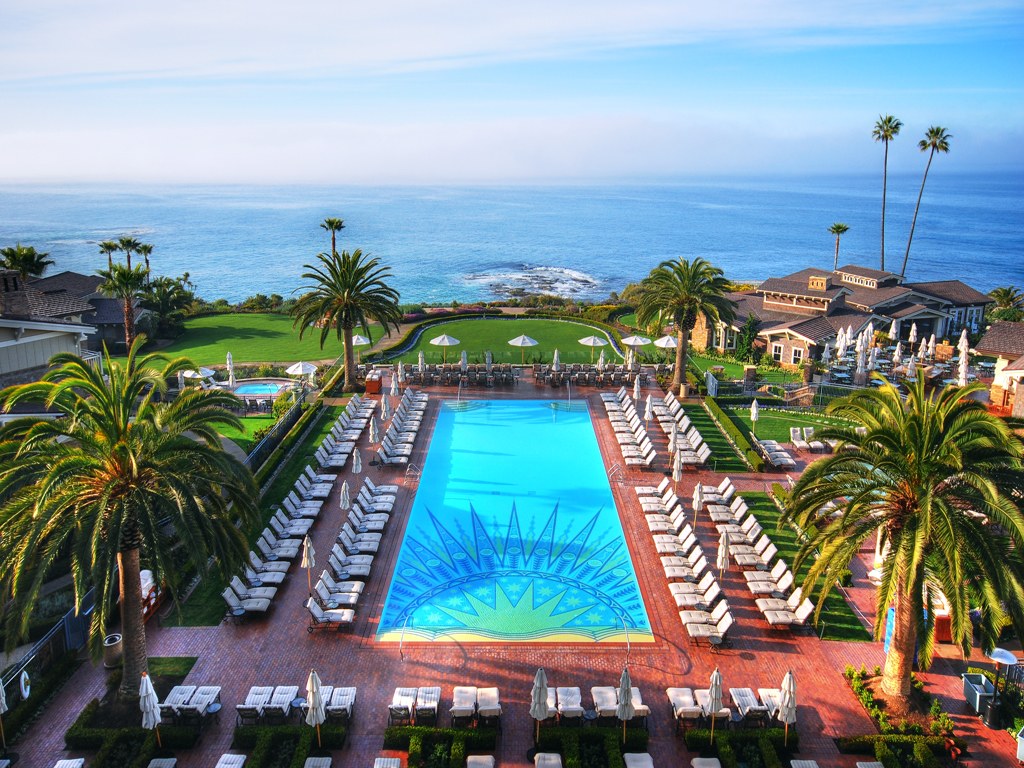 Montage Laguna Beach Experience California Package (Starting at $22,000)
As the holiday season is quickly approaching, Montage Laguna Beach's, SoCal Beach-to-Ski Excursion part of the resort's "Experience California" package is the perfect gift to give this winter. Guests will experience the best of both worlds as they bask in the sun at California's most iconic beaches and race down the slopes at California's ski scene. The adventure begins with only the most luxurious beachfront accommodations, followed by a private jet chartered from Orange County to Mammoth Mountain the next day. To prepare guests for the unforgettable day ahead, a gourmet in-flight breakfast will be served. On the way back to the resort, guests will enjoy après-ski cocktails, hot cocoa and lite bites. The evening concludes with specially designed après-ski treatments at Spa Montage to ensure total relaxation. The following day, guests can relax poolside at a private cabana followed by a breathtaking seaside dinner at Studio restaurant.

La Compagnie Solo Paris Trip ($1,800)
La Compagnie, the exclusively business-class airline operating daily flights between New York and Paris, provides guests with a sophisticated and stylish way to travel. The two well-appointed Boeing 757-200 aircrafts feature 74 lie-flat seats arranged in a spacious 2×2 configuration and thoughtful amenities including Samsung Galaxy Tablets, Caudalie cosmetic kits and a "La Carte" dining service created by Michelin-starred chef Christophe Langrée.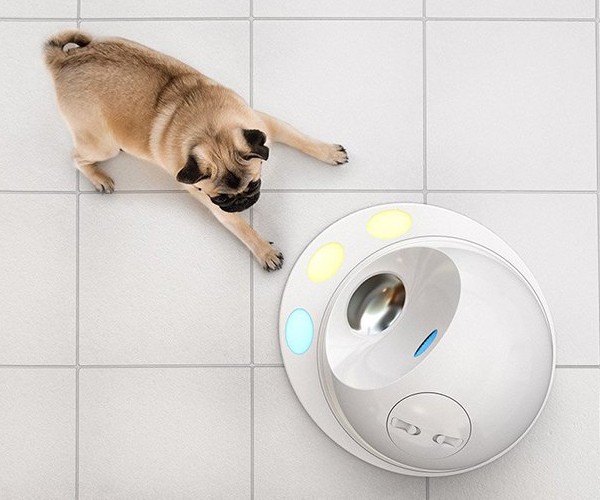 Clever Pet ($300)
Clever Pet is a smart gift that totally changes your pet's experience of being home alone because, this learning console feeds and interacts with your dog while you keep track of it via the app. As your dog learns to operate the device the interactions will automatically get challenging and will present them with rewards. With an engaged and happy dog you can stop worrying about them when you are not home. This smart device is the perfect gift for a busy pet owner and a clever pet.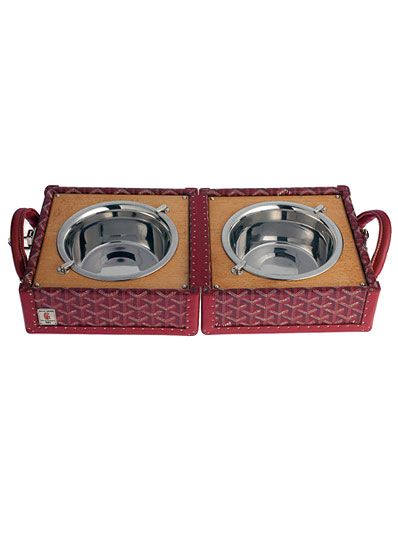 Goyard Travel Pet Bowls ($4,500)
Featuring in the Govard signature chevron pattern on the exterior and the stylish traveling stainless steel feeding dishes on the interior, this gift is a top choice for pampered pets. The finely tailored case acts like mini elegant luggage and is perfect for the jet set pet.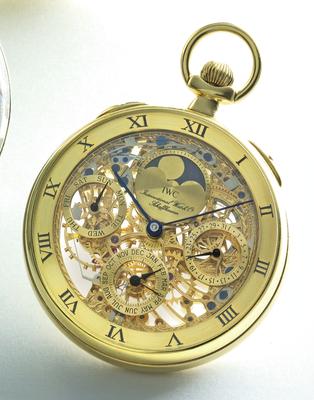 Fine Gold Watch from Sotheby's New York Important Watches ($10,000-15,000)
Sotheby's December 7th auction of Important Watches will feature a selection of remarkable pieces from sapphire contemporary wrist watches to vintage pocket watches. One such exquisite piece is the fine yellow gold open faced calendar watch from circa 1989. This finely crafted watch features sapphire crystal display with moon phases and blue steel hands, making it the perfect gift for a vintage enthusiast.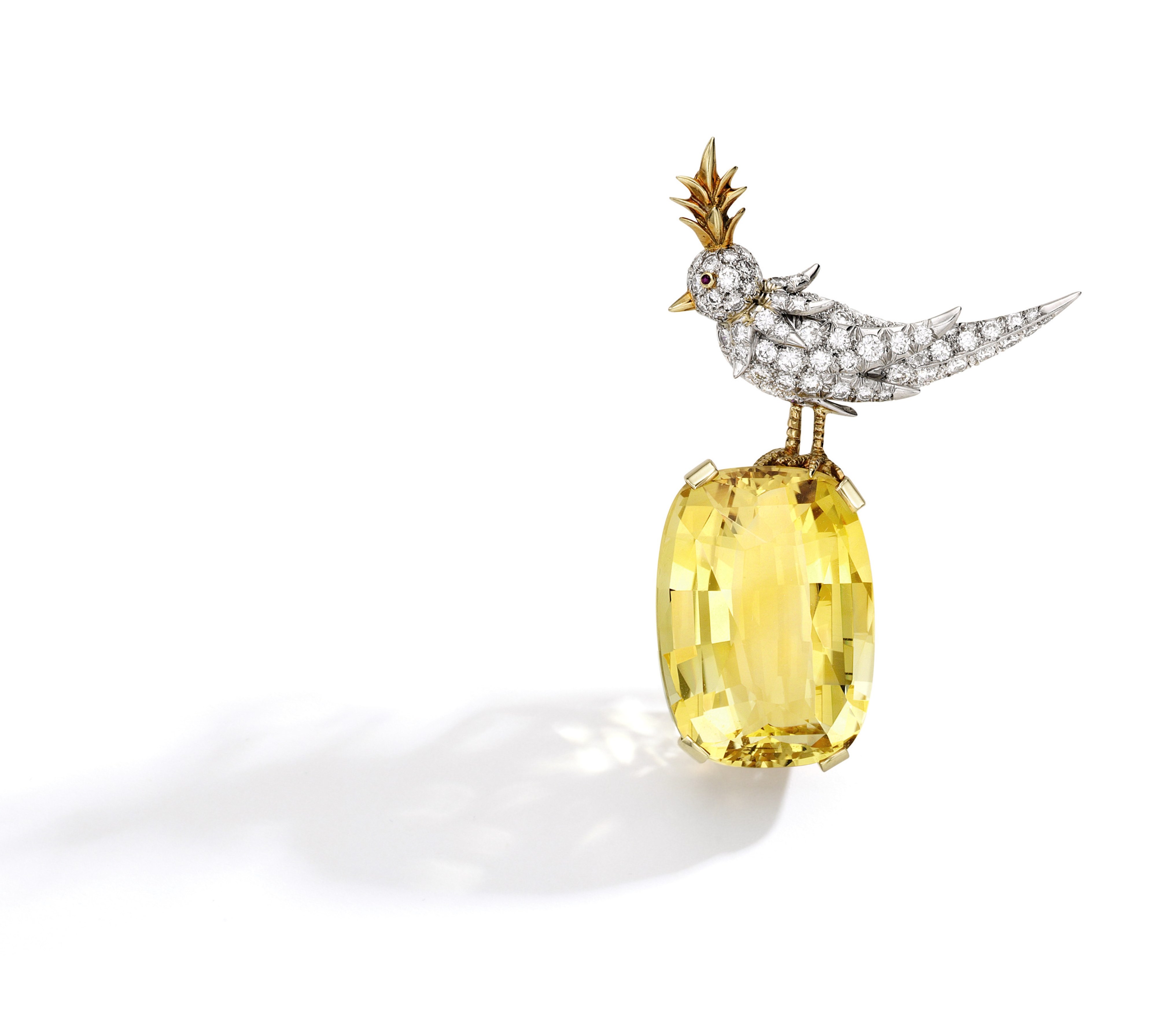 Bird On Rock Brooch Sotheby's Magnificent Jewels ($12,000-15,000)

The Magnificent Jewels auction by Sotheby's presents the opportunity to acquire beautifully adorned jewelry. One of the most exclusive pieces of this collection is the "Bird on a Rock brooch by renowned Schlumberger for Tiffany & Co. This exquisite cushion-cut citrine is topped by a bird set in diamonds and completed by a ruby eye. Perfect for jewelry enthusiasts this piece is available on December 8th.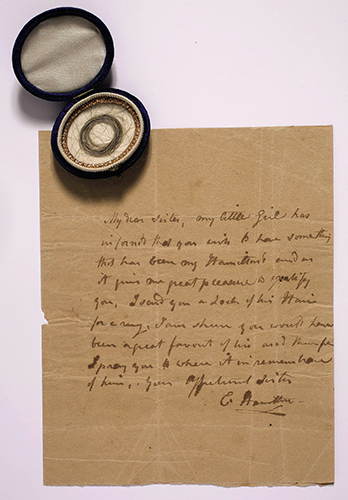 Alexander Hamilton: An Important Family Archive of Letters and Manuscripts ($15,000-250,000)
On January 18th, 2017, Sotheby's New York is offering extremely important family archives of manuscripts for sale. This highly essential manuscripts refer to no other than one of America's previously neglected founding fathers, Alexander Hamilton. The archive of manuscripts is by and relating to Alexander Hamilton and they touch on every phase of his astonishing life. The wide selection contains letters, essays, government papers, biography, and the Broadway marvel.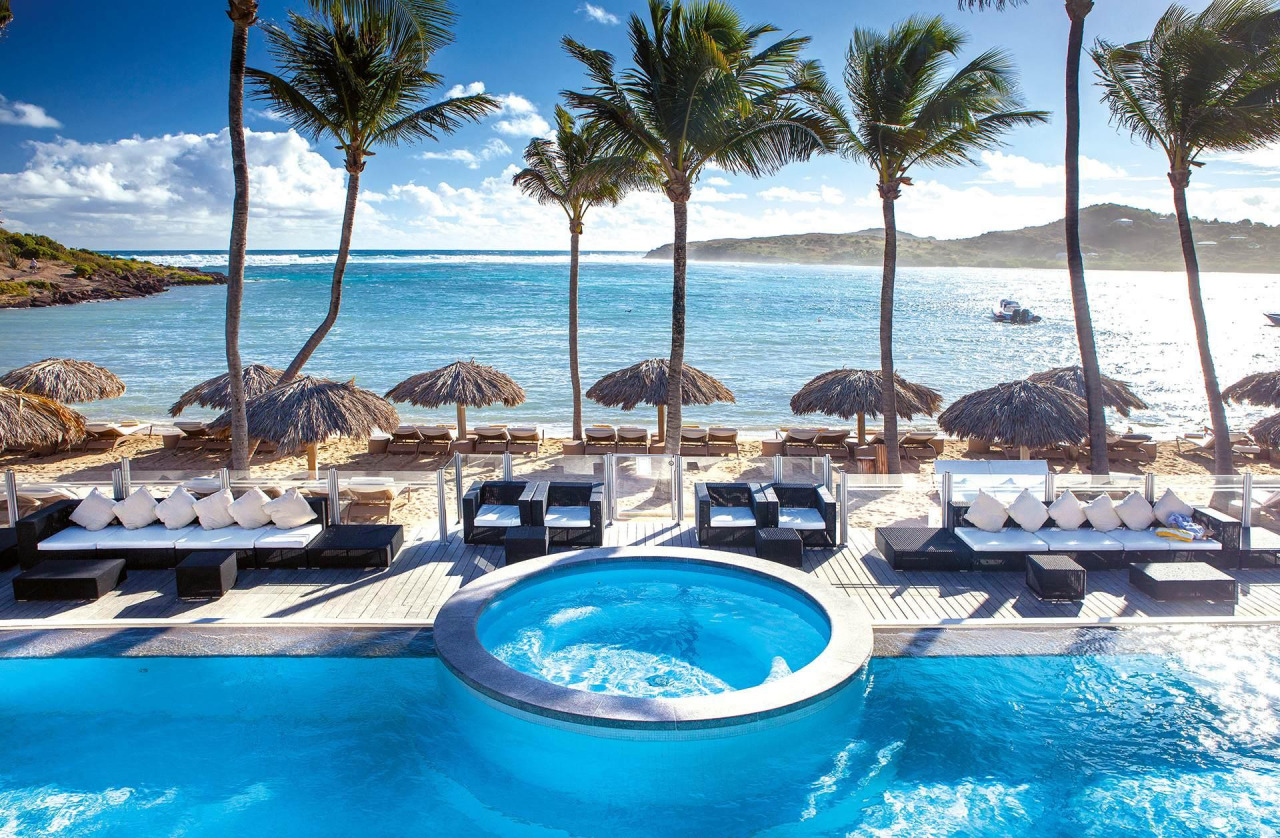 Le Guanahani:(Rates start at $5,814)
Description: Le Guanahani, the iconic resort in St. Barth celebrating its 30th anniversary and culmination of a four-year $40 million renovation, is offering three new five-night wellness travel packages designed to enhance the health and well-being of guests. Each package includes Body Bliss treatments, one private wellness session, daily buffet breakfast at Indigo, daily lunch or dinner at the resort's restaurants, round-trip local airport and harbor transfers and more.
REST – Achieve a state of heightened relaxation and renewal with peace-inducing spa treatments and amenities designed to encourage deep rejuvenating sleep including a Deep Sleep Tissue Massage, a Sommeil Body Polish, Massage and Scalp Treatment and a Tranquilité Massage.
ENGAGE – Support greater performance and recovery after fun-filled days of outdoor adventure and exploration in St. Barth with signature spa treatments curated for active travelers including a Coconut Cooler Treatment, a Relief and Recovery Massage and a Skin Intensive Wrap or Body Facial. Guests can also enjoy a private fitness session, complimentary watersports and island activities such as guided hiking, ATV excursions, diving and deep-sea fishing.
CULTIVATE – Bond over shared experiences and spend quality time with a significant other or close friend with activities and spa treatments including a Couple's Body Polish Treatment, a Couple's Massage and a Together Pedicure. Custom activities can be arranged by request including a moonlight kayaking tour, gourmet picnic and elegant private dinner or in-suite wine tasting.