We've been on the hunt finding the local connectors in Los Angeles who are creating the most buzz with their events. Our team was excited to attend the Asmallworld Event in Beverly Hills and interview the event producer for the Los Angeles region, Luca Fiorini. He only moved here a few short years ago, but has established himself as a major networker and influencer in the Los Angeles event community and has been producing events in Los Angeles for nearly 5 years. His events take place at exclusive event venues and tend to sell out each time. He's built quite the rolodex in such a short time span and knows some of the most unique event spaces in Los Angeles.
Without further ado, enter Luca:
What was the purpose of the event?
This intimate wine event at Heritage Beverly Hills is part of a series of very exclusive and intimate wine events that Event Producer and Los Angeles A Small World event ambassador, Luca Fiorini, is producing and booking at some of the most exclusive venues in Los Angeles.
How did you choose this venue?
The process of choosing the right venue to match the caliber of this event series is not easy and takes a long time. First of all, Luca Fiorini personally visits the venue and conducts a food and wine tasting to insure it matches the high expectations of his guests. The location is also very important. The crowd attending the wine series is very picky on where to spend their evenings after work.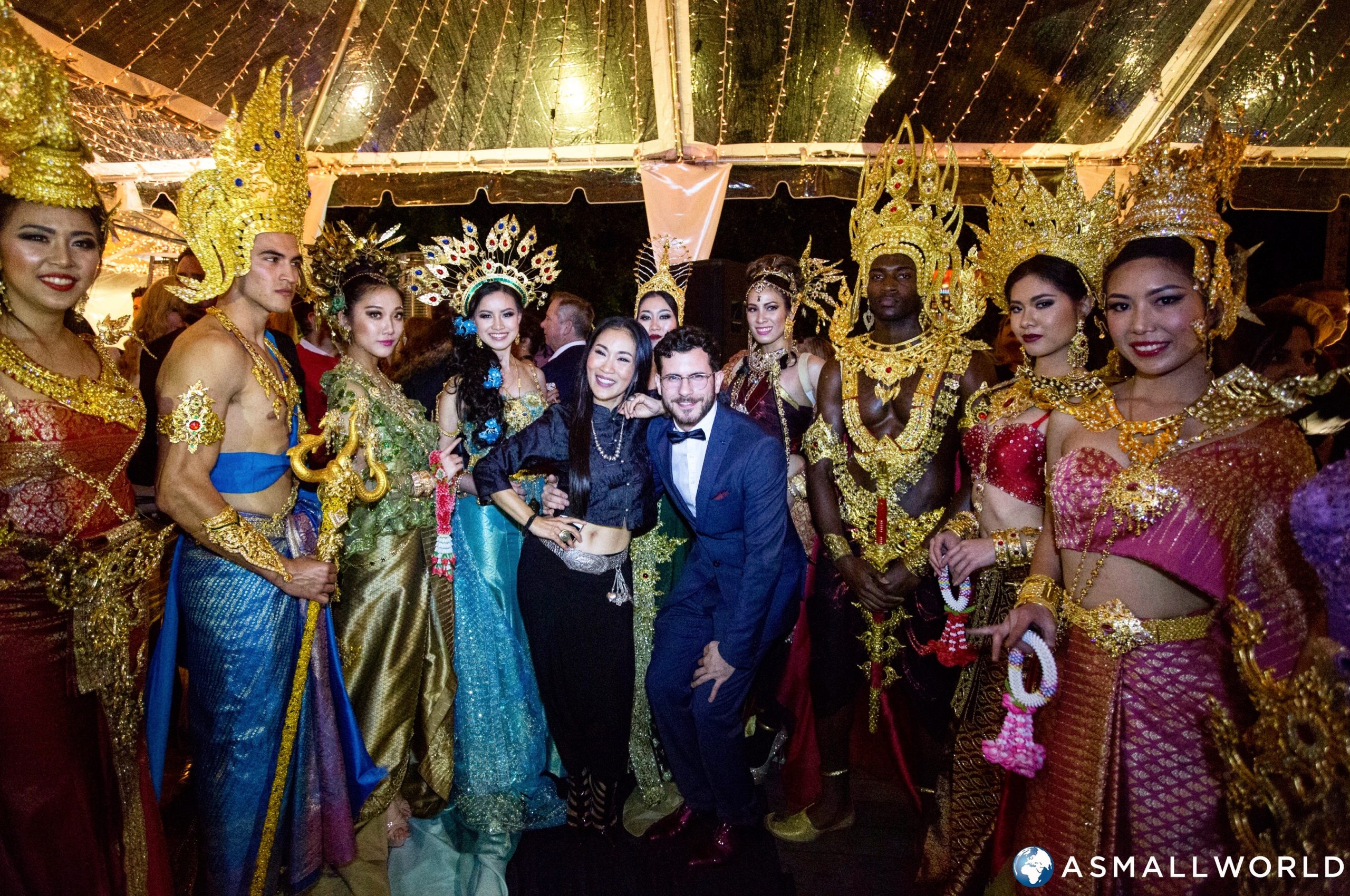 Who attends your events? 
I would describe the guests attending this event series as food and wine lovers, looking to spend an intimate evening at an exclusive location with interesting people who enjoy tasting highly curated wine.
Tell us about Heritage Wines?
Héritage Fine wines is a true French experience in Beverly Hills, where you can eat and drink as though you are in France. Wine-maker Jordane Andrieu, the owner of a wine estate near Meursault in Burgundy, recently opened a not-to-miss hang-out in Los Angeles. Héritage Fine Wines is an Organic French wine store, wine lounge, and gourmet boutique… all in one. The owner is excited about sharing the different regions and sensibilities of France through his wine and products.
What did people drink in the evening? 
There was an assortment of wines. The crowd mixed and matched as their taste buds aroused. 
Tell us about yourself: 
I'm an Italian event producer and venue consultant based in Los Angeles. I'm the official Los Angeles event producer for Asmallworld – an exclusive, paid-subscription social network, which relaunched in the spring of 2013 as a private international travel and social club, with a peer-recommended and verified user base capped membership at 250,000 members worldwide. The Wine event at Heritage is just one of my productions that include dozens of events each year. Through my agency I am in charge of booking the perfect venue for each of my client's monthly events and make sure each guests has the best possible event experience.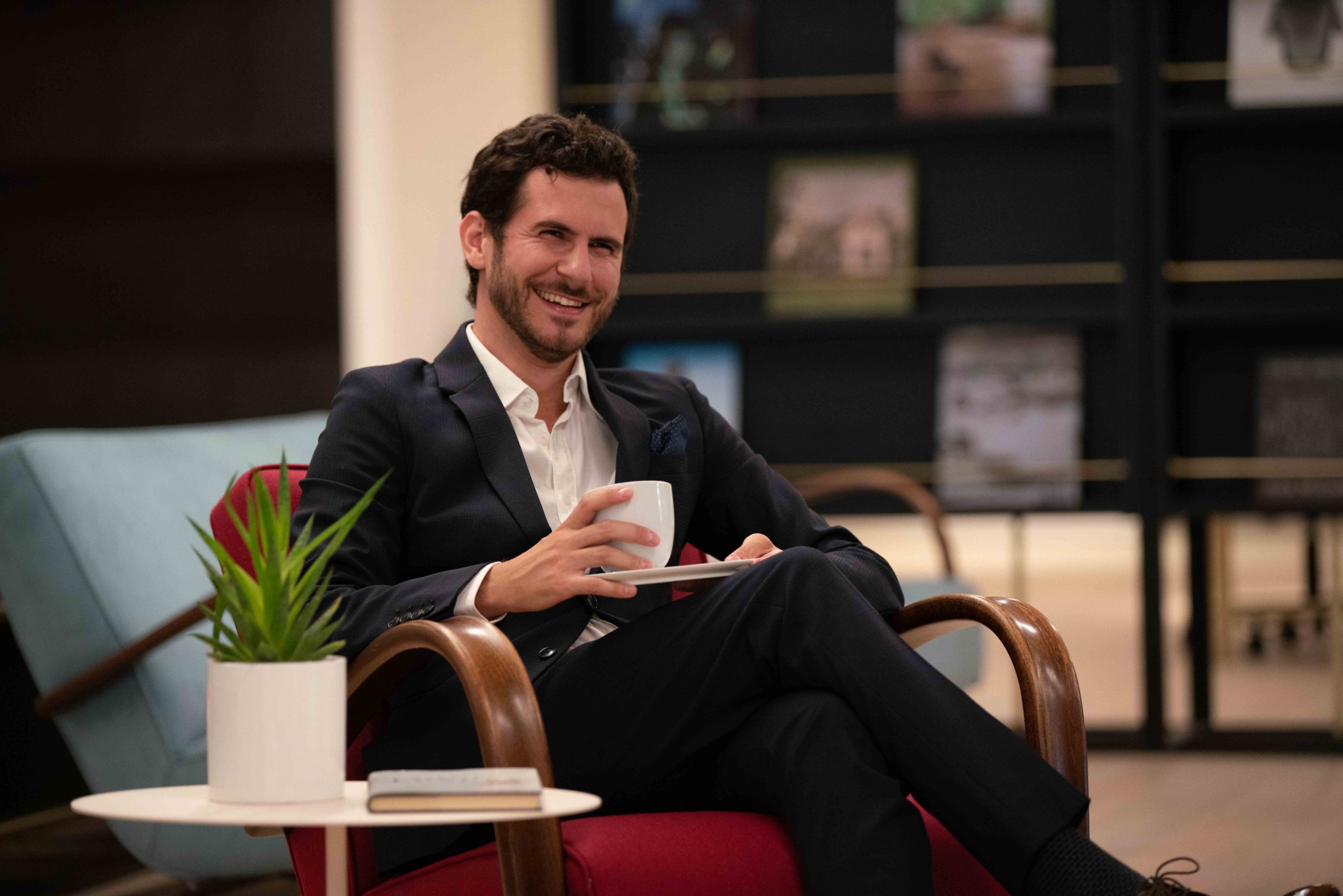 What events do you have that are coming up in the future?
I'm currently working on the idea of launching an official Italian Week in Los Angeles for the Spring of 2016. Sounds like a huge plan but I am confident it will be a big success. That is exactly what Los Angeles needs at the moment. Some fresh ideas and interesting events celebrating what the the other countries in the world have to offer.
Learn more about Luca Fiorini and his venue booking and venue consulting agency PIOVRA GROUP.