You're at that point in life when you've figured out how you like to vacation. No more sleeping in smelly, damp tents, or sharing a bathroom with random strangers. But you also aren't the typical tourist. You are a traveller, and when you travel, you want to experience the local culture and cuisine and actually get some use out of that phrase book you spent memorising on the plane.
In this article you will learn about five lesser known luxury beachside vacation spots in Greece where you won't be just another tourist, you will be a traveller, an active participant in your surroundings, but without having to sacrifice the luxuries that will make your trip unforgettable. Greece is the ideal place for a romantic trip for two, or fun with the entire family. For your vacation, you may also want to consider activity holidays in Greece, such as windsurfing, kayaing and beachside yoga as a dynamic way to immerse yourself in the new landscape and culture.
Paxos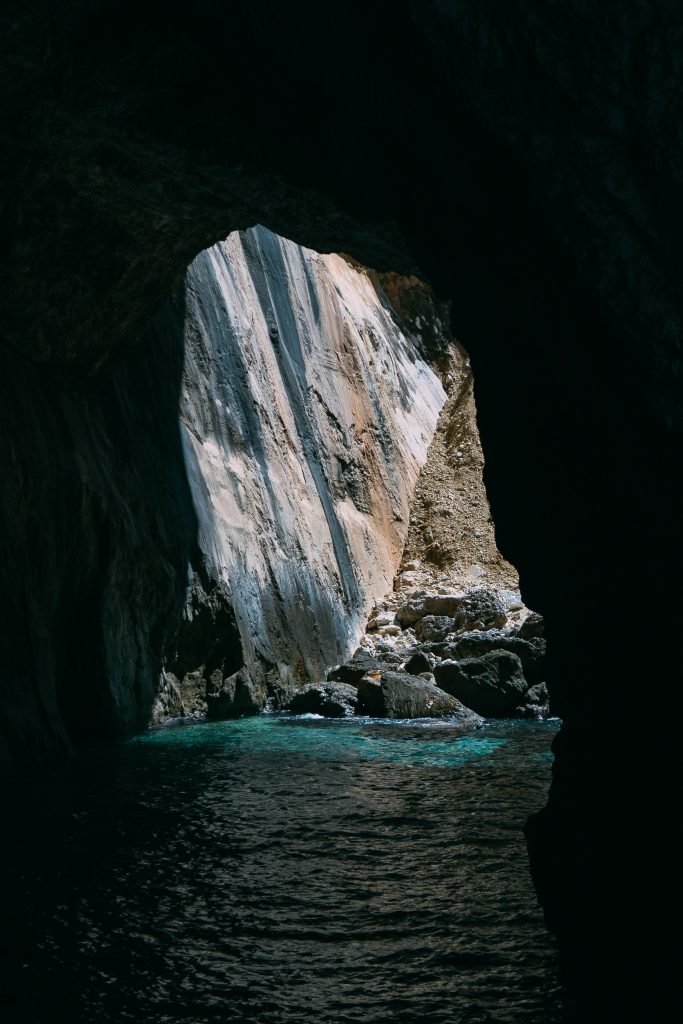 Paxos is home to one of the most beautiful port landscapes in Greece and abounds in lush, green hills, underwater caves, intimate beaches and romantic groves of olive trees.
Paxos is home to the quaint villages of Lóggos, Lákka and Oziás. During afternoon strolls among olive trees and lush greenery, hidden in the tranquil landscape, you will find 7th century remains of the homes of the villages' first inhabitants, and at night you can enjoy the cool breeze flowing in the windows of your luxury suite, just steps away from the beach.
What to do in Paxos
Gaios: Paxos's main settlement, Gaios is a working fishing port and departure point for ferries and boat trips. Narrow, romantic streets are lined with cafes and taverns, perfect for spending a relaxing day among the locals.
Voutoumi Beach, Antipaxos: Looking for an accessible but secluded paradise? You can get to Voutoumi Beach either by water taxi from Gaios, or by walking a 20-minute trail from Vikra. Turquoise water, white sand beaches and a lush green backdrop are never crowded. Take a break from bathing and tanning at the charming tavern with breath-taking beach views.
Sea caves: The western coast of Paxos is home to stunning naturally formed sea caves, some of which are so big that ships can easily fit inside. Since these opulent natural wonders can only be reached by sea, there are organized daily boat tours that will bring you there, or you can rent your own boat if you're no stranger to the sea.
Koufonisia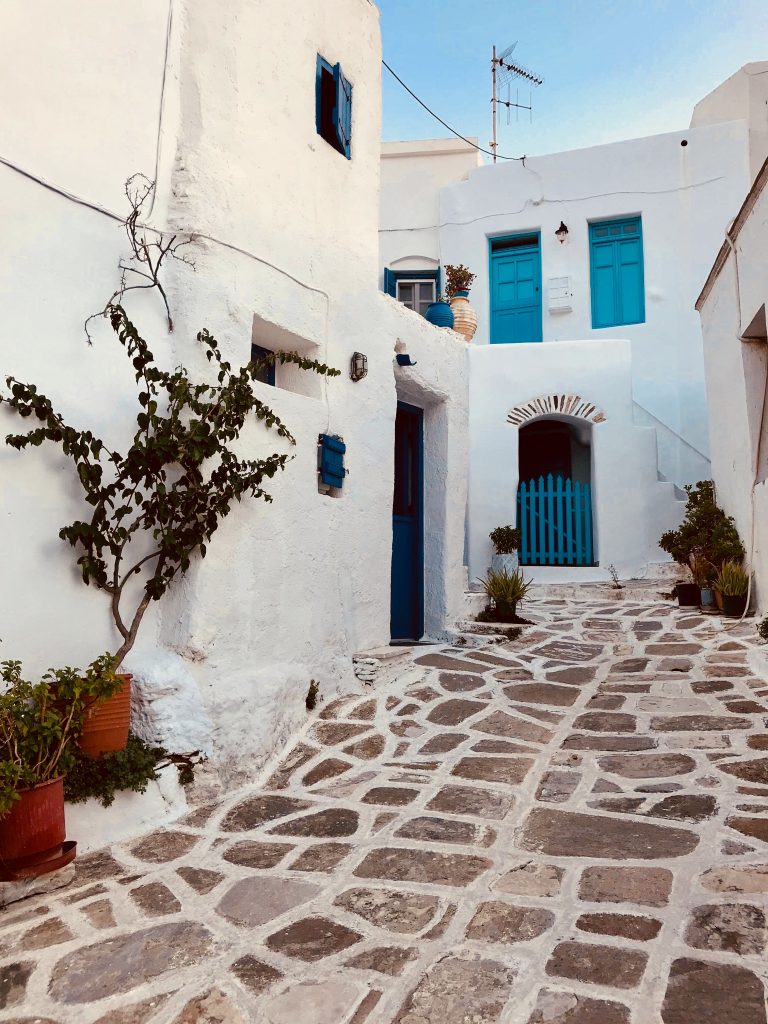 Alternative luxury would be an apt way to describe Koufonisia. This petit Cyclades island measures just 3.5 km from one end to the other. You can reach all of its six beaches by foot, and you are welcome to do so in nothing more than your boutique bohemian swimsuit.
The "Mykonos of the Cyclades"
Since the 80s and 90s, Koufonisia has attracted sophisticated and elite visitors from Greece and around the world, searching for a cultured paradise that is not overflowing with tourists.
What to do in Koufonisia
Pori Beach: Crystalline water and soft white sand will lull you into a deep state of relaxation. This beach is located on the island's northeast end and is free from beach bars and deckchairs. Instead, escape the sun in the shade of a tamarisk tree, and enjoy the natural beat dropped by the waves lapping on the shore. Have an evening cocktail at Kalofego, the beach's bar, while listening to live music, or enjoying a romantic dinner for two.
Sorokos Bar: An historic, Cyclades house has been converted into a bohemian late-night scene. This enchanting bar is the oldest on the island and is located in town next to the sea. There are only a handful of outdoor tables, but you and your friends are welcome to indulge in more relaxed socializing on one of the colourful woven rugs strewn over the old cobblestone patio.
Chora: After a night spent dancing at Sokoros, sleep in late and then spend the afternoon strolling through the streets of Chora, the main town of Koufonisia. Charming whitewashed houses with blue windows and doors line narrow cobblestone streets adorned with bright floral hues.
Ikaria
Discover the secret to health and longevity with a visit to this lesser known gem. Ikaria is one of the Aegean islands, and also one of the five, blue zones, places in the world where the inhabitants consistently live long and healthy lives. The locals live a relaxed way of life, their days filled with moderate amounts of Ikarian wine and healthy, home-cooked meals.
What to do in Ikaria
Ikaria Longevity Retreat: Kyriaki Spanou and Angeliki Douka founded this retreat to help you learn to live long and live well. Through activities like water yoga, forest meditation and clean eating, you will learn how to take the tranquil spirit of Ikaria with you wherever you go.
Seychelles Beach: If you are all about getting a tan like the locals and cooling off in crystalline waters, head to the white sandy Seychelles Beach. A 10-minute trek makes it easy to get to but also off the beaten path.
Thermal Spa: To truly enter into the mind of an Ikarian, you must visit Therma and soak in its healing thermal waters. These pools are hidden inside caves and said to relieve arthritis, and rheumatism, and most of all to help you achieve a state of blissful relaxation.
Milos
If you want to be blown away by spectacular views of opulent turquoise waters, relax in the sun on white sandy beaches, eat fine local cuisine and sleep soundly in luxury accommodations, then Milos is your ideal destination. Milos is located in the western Cyclades island chain and, thankfully for you, continues to be overlooked as a hot tourist spot. It has a distinctive coastline adorned with rugged multi-colored cliffs created by volcanoes from 90,000 BC. It is also, of course, where the beloved Venus de Milo sculpture was found in 1820 by two unassuming peasants.
Don't miss in Milos: 
Beaches: For soft sand, comfortable loungers, adult beverages and a social atmosphere, head to Fyriplaka. This beloved beach is ideal for an effortless day of relaxing and swimming. If you're looking for a bit of a challenge, and something off the beaten path, opt instead for Tsigrado. This gem is hidden in a small cove and offers some of the clearest water you've ever seen. This beach is not suitable for the whole family, as getting there requires some assistance from a carefully placed rope and ladder.
Catacombs: The catacombs of Milos date back to the 1st century and feature three sets of tunnels where 2,000 Christians were buried in the walls and ground.
Paliorema: Experience the darker side of paradise with a trip to Paliorema. This beach is great for sunbathing and swimming, but the best part is its ghostly backdrop. It is home to an abandoned sulphur mine that was active during the 19th Visit the Milos Mining Museum for harrowing tales of working and living conditions.
Antiparos
Vacation alongside Hollywood stars on this stunning Cycladic island. This little island is reachable by ferry from Paros and is so striking that many of the Hollywood elite, including Tom Hanks, own villas there. It's the ideal vacation spot for those looking for luxurious accommodations and quality time on the beach. Despite its star appeal, Antiparos succeeds in maintaining a local and traditional feel.
            What to visit in Antiparos
Venetian castle: Located in Antiparos's old town, this 15th century Venetian castle was built to protect the population from the pirates of the Aegean. The entrance to the castle is a Gothic style gate in the town's center. Once within its enchanting walls you will find three Venetian churches and a handful of historic homes, still used by inhabitants today.
Dinner by the Sea: If you love fine dining, fresh seafood and breath-taking views, head to the little harbour town of Agios Girogos. Along the water's edge you will find charming fish taverns serving up heavenly delicious local fare, like Taverna Theodoros, the oldest tavern in town.
Antiparos town: Spend a slow-paced day strolling down the central road in the main town of Antiparos and take time to stop in its many restaurants and cute sidewalk cafes. Between meals, exercise your wallet and check out the many beautiful boutiques selling jewellery, beach wear and stylish clothing.
Whichever spot you pick for your next luxury vacation in Greece, rest assured knowing that each island, beach and village is packed with a new experience for you to be a participant in. Before you go, be sure to read up on some guidelines to keep in mind when visiting your lesser known luxury vacation spot in Greece.