Maddox Gallery Los Angeles was proud to present the latest series of photographs by famed British fine-art photographer David Yarrow. Hosted by actress and activist Pamela Anderson, this exclusive event featured the world premiere unveiling of his sensational photograph – Pamela Anderson by David Yarrow.
Shot on location in Provence, Yarrow wanted to capture a timeless narrative, drawing from classic images of Brigitte Bardot for inspiration. Ensuring that the cast, styling and location collectively evoked a mood, shooting took place on a sloping street in Cassis – a beautiful village just east of Marseille.
Yarrow says, "Like her iconic peer, Pamela is effortlessly sexy and glamorous. She plays to men and the camera equally well. The South of France defines Pamela now, just as it has with Bardot for decades and it is no surprise that she has made it her home."
In aid of The Pamela Anderson Foundation, the evening will also play host to a silent auction which will include works by venerable artists such as Mila Alexander, Igor Dobrowolski, Emma Dunlavey and Raphael Mazzucco. For 20 years, the award-winning Pamela Anderson Foundation has been dedicated to organisations and individuals that stand on the front lines in the protection of supporting human, animal, and environmental rights.
Philanthropy and conservation have long played an integral part in David Yarrow's mission to document the animal and human world in a fresh and creative way and his position in the industry has been rewarded with a wide range of advisory and ambassadorial roles.. In 2016, Rizzoli New York published his latest book 'Wild Encounters' with a foreword written by HRH The Duke of Cambridge. In 2017, charitable donations from the sale of David Yarrow's art exceeded $1.5 million, with four of David's pieces raising $250,000 in just a few minutes at the Tusk Gala dinner in New York City in April 2017. In 2018, he attained his goal of raising a further $2m for conservation and charitable projects.
Since opening in 2013, Maddox Gallery has donated over $5m to charitable causes. In 2018, Maddox Gallery hosted an exclusive auction with The Connor Brothers and rapper Professor Green, raising over $60,000 for the male mental health charity CALM. In October of that same year, Maddox Gallery and David Yarrow raised over $300,000 by auctioning off an exclusive photograph of Cara Delevingne from her acclaimed TAG Heuer campaign. In May 2019, Maddox Gallery hosted a special VIP preview of Coco Dávez's exhibition 'Faceless' in collaboration with Teen Cancer America, raising $40K on the night by auctioning off an original 'Amy Winehouse' artwork, with all proceeds going towards the charity.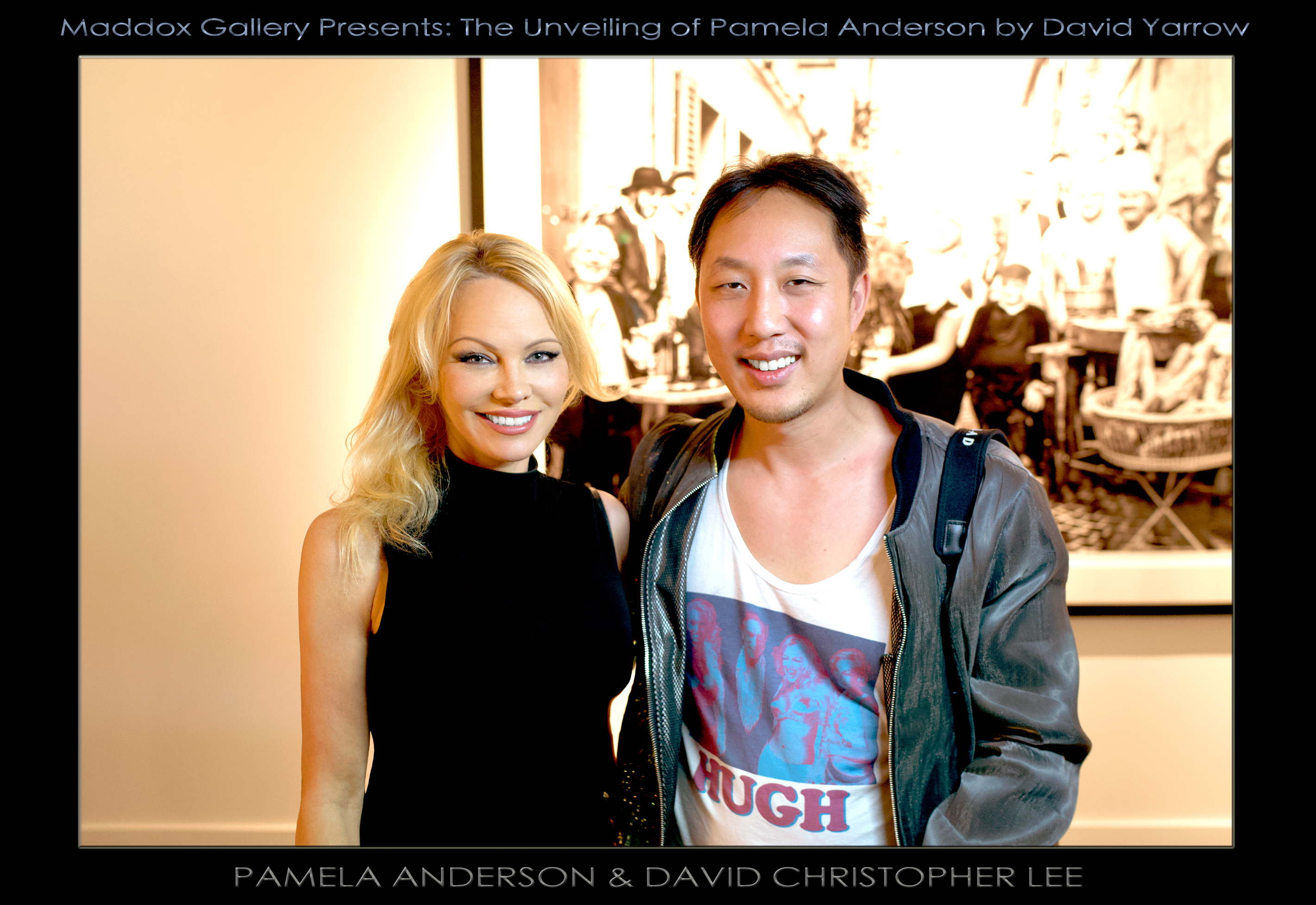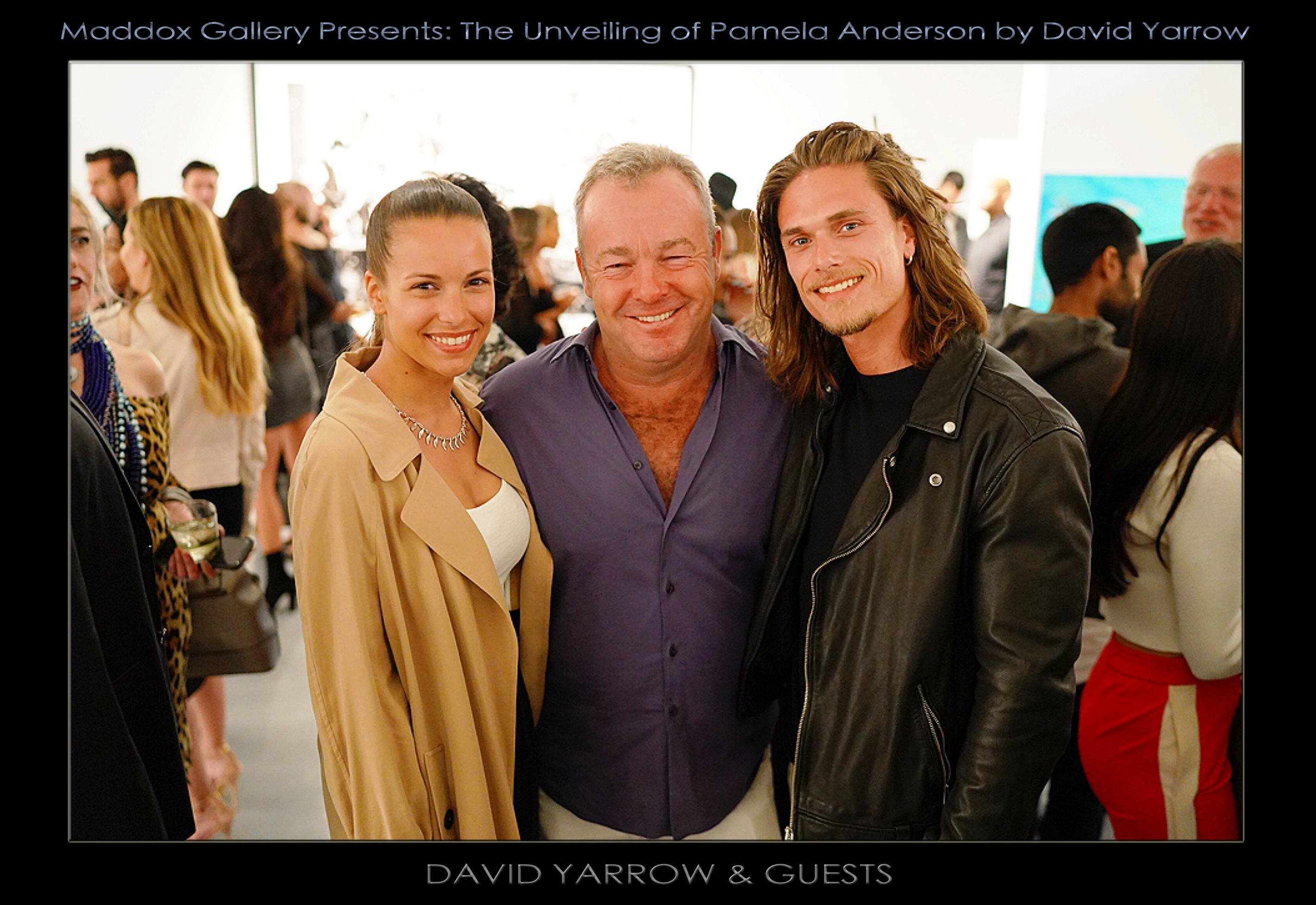 About Maddox Gallery
Maddox Gallery is fast emerging as one of the most stylish young international contemporary art destinations. Dedicated to supporting and showcasing the work of blue-chip, established and emerging artists from across the globe, in under five years the galleries have built a reputation for exhibiting exclusive, cutting-edge work from the likes of Bradley Theodore, Coco Dávez, Jerkface, Banksy and David Yarrow.
Established in 2015, the beautiful 3750 square foot Victorian townhouse located on Maddox Street in the heart of Mayfair, has become a cultural hub for collectors, buyers, artists and art-lovers. Three more West London-based galleries have since opened, with one situated in Westbourne Grove and two in Shepherd Market.
In December 2017, the Maddox Gallery group opened its first international gallery in the prestigious alpine ski resort of Gstaad, Switzerland. Maddox Gallery Los Angeles is the newest gallery location and first in the United States, having opened its doors in September 2018.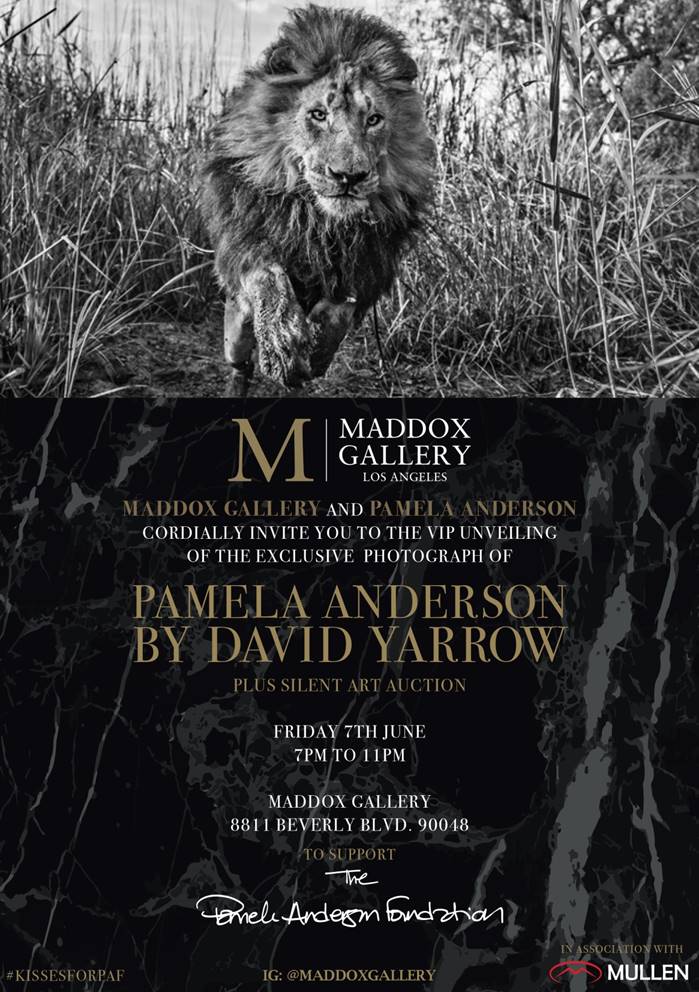 ATTENDED CELEBRITIES INCLUDED:  Pamela Anderson, Dylan McDermott (Actor), Angie Everhart (Actress & Former Supermodel), Patricia Hartmann (90's Supermodel), Vaja (Recording Artist: Electronic Music) and more.