UAE's newest luxury hotel set on the iconic Palm Jumeirah meets the high standard for excellence set by Waldorf Astoria brand around the world. Chic and modern design with clean lines and light touches of color are soothing and relaxing, signaling to guests that this is a resort where they can rediscover some calm in their busy lives.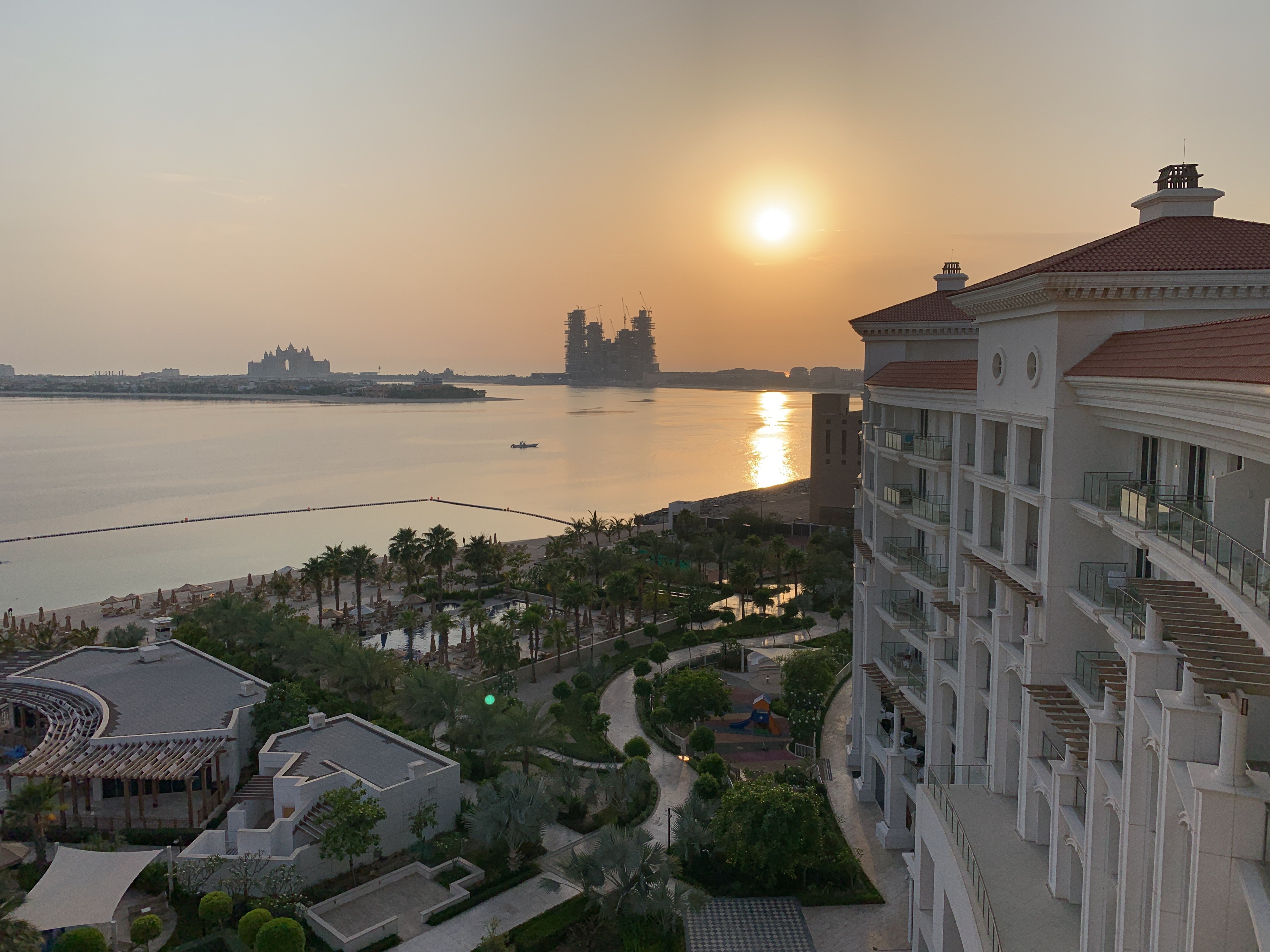 A Jewel in Palm Jumeirah
Shuttle and limo service from the airport delivers guests to the epitome of luxury. Beautifully appointed and spacious rooms include attentive housekeeping service. Bask in sea views while lounging on the balcony. Marvel at the marble and glass quatrefoil motif bathrooms, wood floors, upscale lighting and linens, walk-in closets, tray ceilings, and luxurious textiles. Suites offer comfortable sofas and loveseats, dining tables for six, and a bar. Concierge services can help plan your itinerary or arrange for services.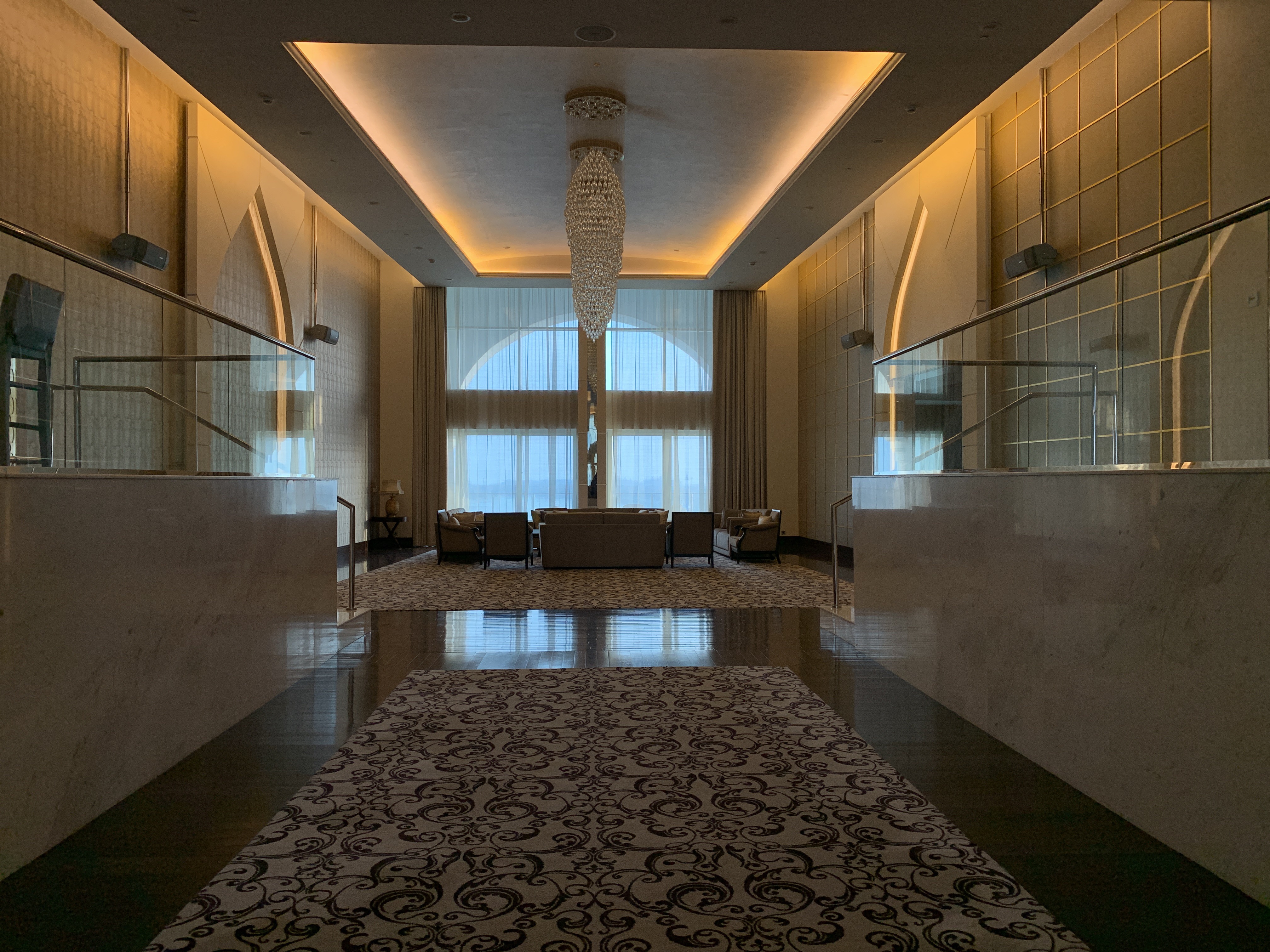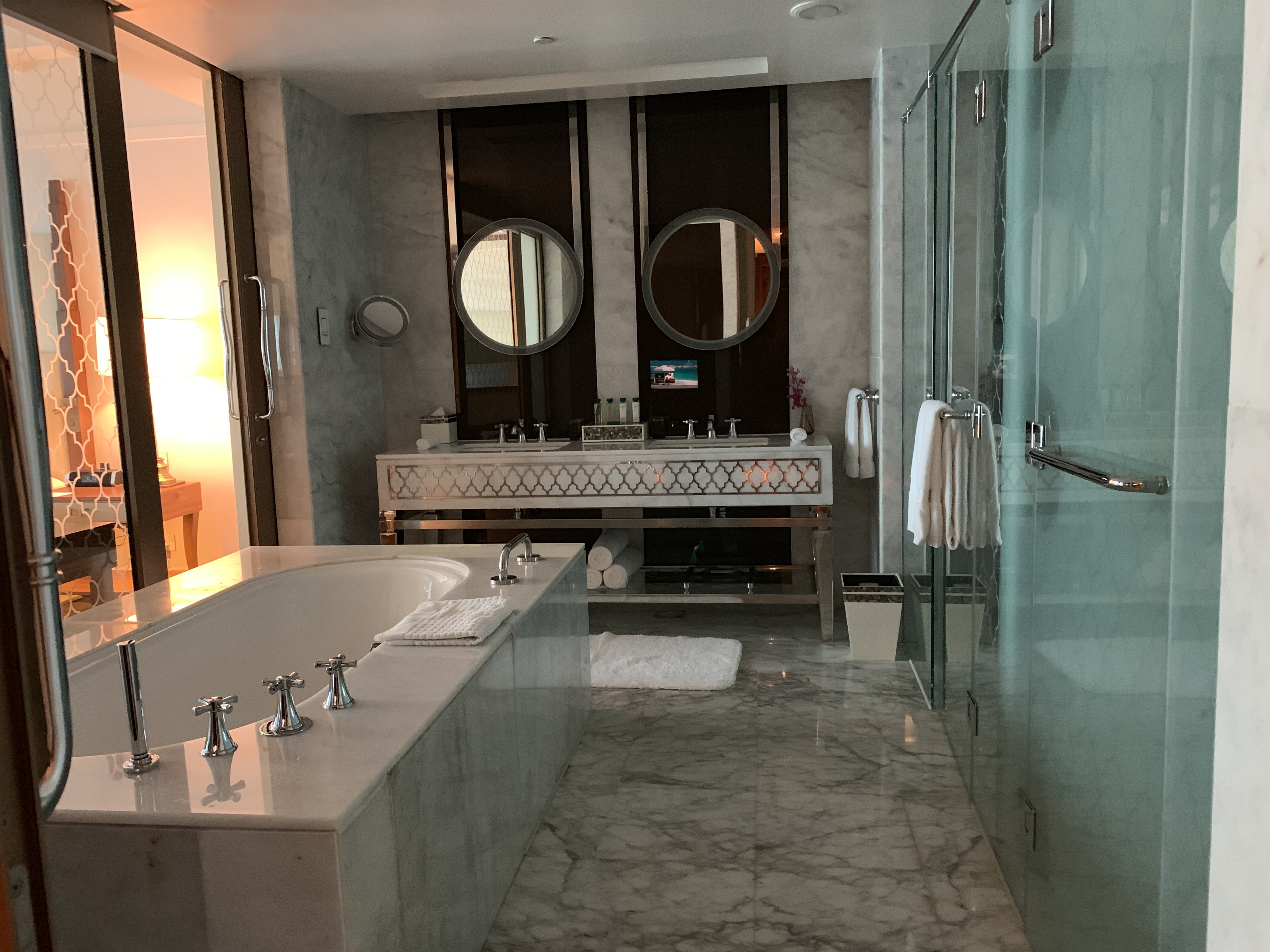 Eat, Drink, and Play
The resort's six globally-influenced restaurants and lounges serve meals and drinks to tempt every palate. Mezzerie is the primary restaurant but don't miss these: Social by Heinz Beck for Italian dishes, LAO for southeast Asian dishes, and the Palm Avenue pool bar for light fare and small plates. The waitstaff is engaged and knowledgeable about menu items, and able to make recommendations catered to your tastes and preferences.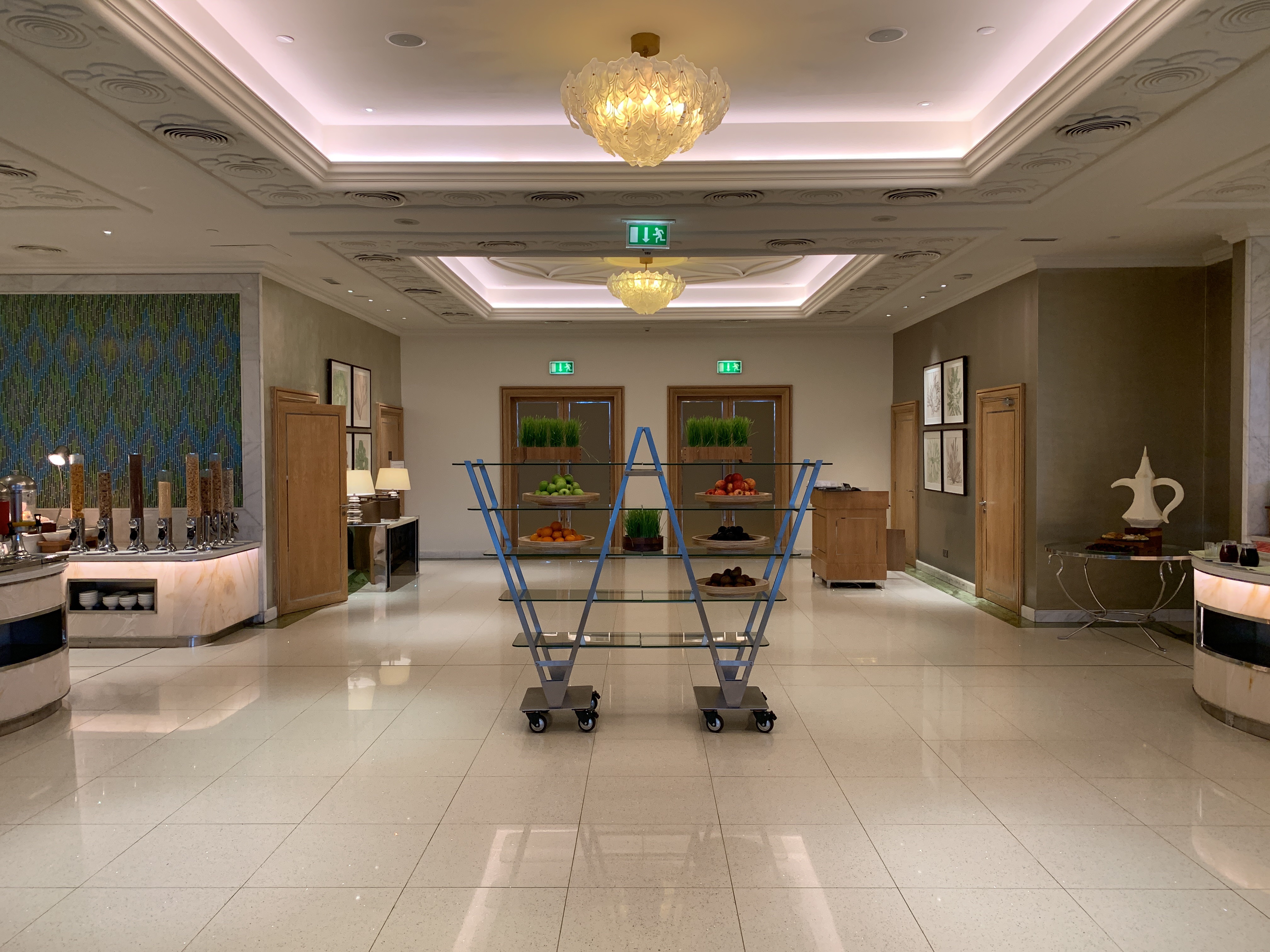 There's a private beach for guests plus tennis courts and tennis pros on hand. Swim in palm tree-ringed heated pools or try parasailing for an adventure. The family-friendly hotel and resort offer Coco's Kids Club for supervised children's care and activities while parents relax. For guests who are visiting Dubai for work, there's a complimentary business center, Wifi access, and meeting rooms, as well as 24/7 assistance.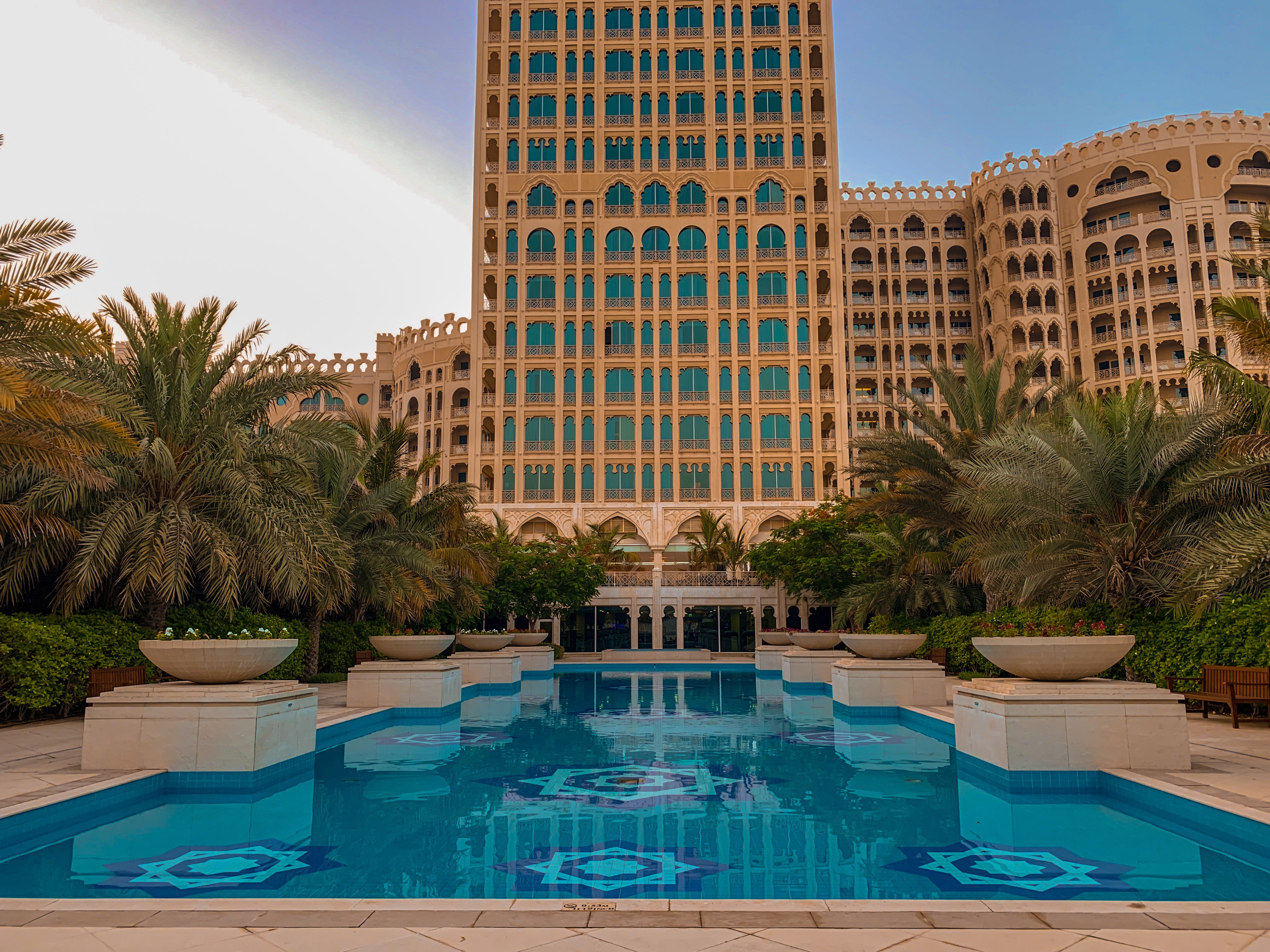 Luxury Spa On-site
Waldorf Astoria Spa's shimmering and elegant pastel decor features a traditional Arabic attar perfumery, an outdoor garden, multiple treatment rooms, and two couples' suites. Professional estheticians offer dozens of treatments for health, wellness, and beauty, including hydrotherapy and thermal relaxation.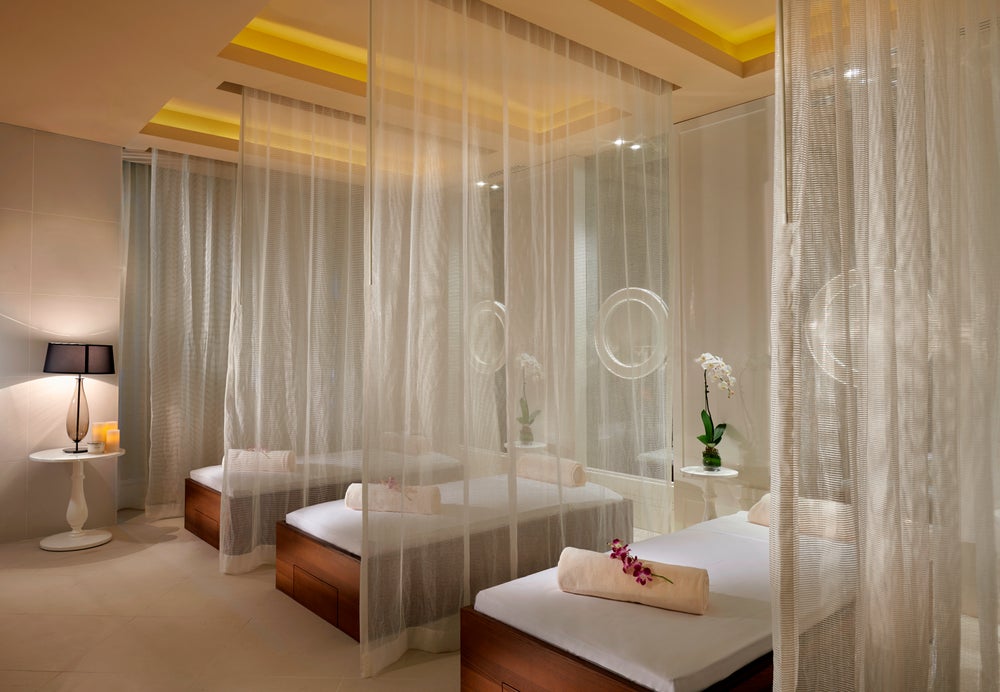 Whether you're visiting Dubai for work or play or a little of both, the Waldorf Astoria Dubai Palm Jumeirah is a literal oasis of peace and pampering. It's the perfect way to get away from it all, for a few hours or a few days, with your family or your spouse.