It is true what they say, getting there is half the fun. Hitting the open road can be a romantic way to escape with your Valentine. It can be simply meandering through snow covered hills, winding through a country road, or zipping down the sunny coast. Either way the sense of freedom and spontaneity will make your trip feel like a romantic adventure. So pack a bag, grab your sweetheart and hop in the car for a Valentine's Day road trip neither of you will soon forget.
CARMEL, CALIFORNIA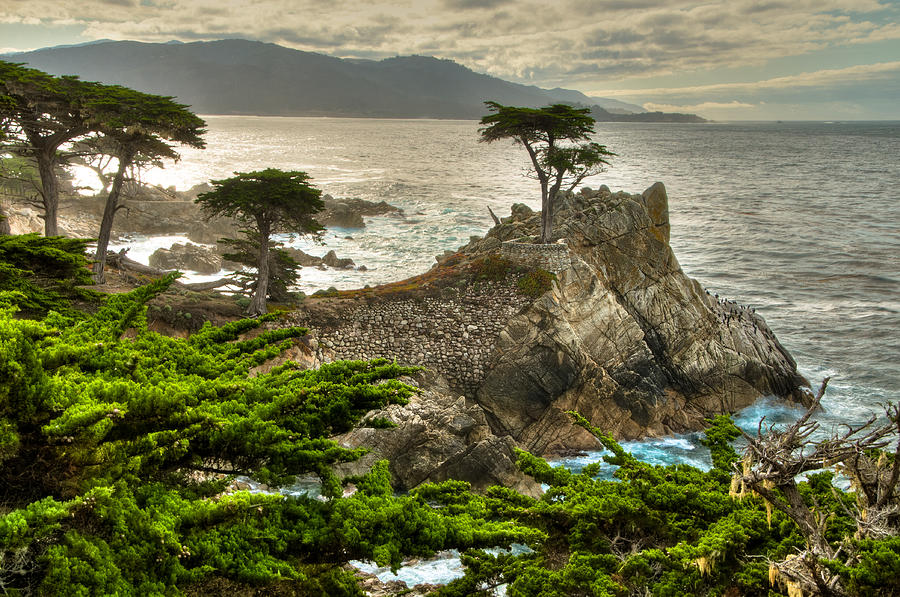 A drive along California's Highway 1 is like a vacation in itself. It can wind along rocky cliffs with breath taking views of the Pacific, or along the beach. But the best reason to coast along Highway 1 is to reach Carmel. Located near Monterey, it's a two and a half hour drive south from San Francisco, and six hours north from Los Angeles. It sits right on the coast, offering gorgeous ocean views, the beach, and a village of smaller streets that are filled with SHOPS,  RESTAURANTS, and local attractions. Since wine country is so close by, tastings and amazing selections are always within reach.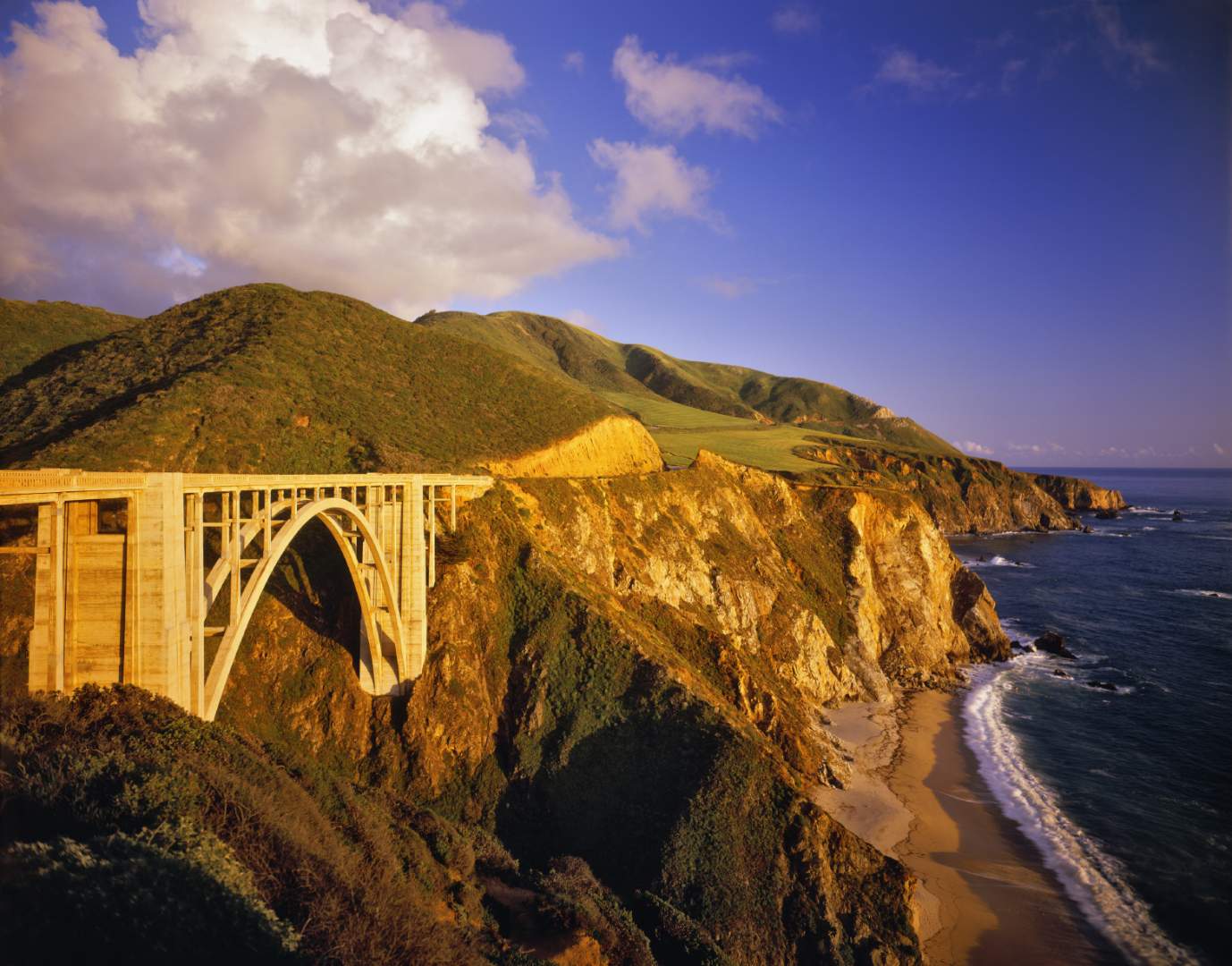 Morgan Winery, and De Tierra are just some of the many local wineries that offer tastings and boast selections that showcase the very best of what the region has to offer. The small, yet glamorous boutique hotel Tradewinds Carmel, offers the perfect place to stay for a romantic setting. In room fireplaces, views of the ocean, and just walking distance from a romantic sunset on the beach, are among the luxurious amenities this premier inn has to offer. If more scenic driving is called for, the 17 Mile Drive is nearby. This toll road offers more views of the coast and ocean that are unparalleled, as well as views of Pebble Beach, exclusive estates, and green and lush forests. It is no wonder why couples have been taking road trips here for decades.
 THE HAMPTONS
The Hamptons have always been synonymous with posh weekend and summer GETAWAYS. Tucked away on Long Island in New York, The Hamptons have always been a glamorous road trip destination for New Yorkers and east coast elite to escape and play. But as much fun as an exclusive party The Hampton's are famous for can be, it can also be a romantic GETAWAY. Especially during the winter, when the crowds have subsided, and it can feel like your own personal resort.
There are still plenty of hotels, or even houses to rent,  for you and your Valentine to relax in. The East Hampton Art House Bed&Breakfast, or The Mill House Inn are offer both a quaint, yet luxurious and romantic experience. The beaches and the mountains without the crowds are romantic and quiet, perfect for taking a stroll. For a classic candlelit romantic dinner at the East Hampton Grill or The American Hotel Restaurant will do just the trick. There may even be a celebrity sighting or two.
THE FLORIDA KEYS
Sunshine and salty ocean breezes are the makings of a fun and romantic road trip (especially in a sleek convertible). The U.S. 1 connects the islands From Key West to Key Largo, with parts of it completely  surrounded by turquoise water. The 7 Mile Bridge is one of the longest in the world, and an optimal route for taking in all the tropical ocean scenery. Day time activities can range from snorkeling the John Pennenkamp Coral Reef to lying out on one of many tropical beaches.
(image: Reagan Johnson)
Although the Keys has more of a laid back vibe, the most luxe and pampering  amenities are never too far away. The Southernmost On The Beach Resort offers Florida Keys charm without forgoing luxury and service, with ocean views (including from the pool), a private beach, and even a tanning pier. After a beach side dinner, no romantic road trip in the Keys would be complete without a decadent experience at Better Than Sex dessert restaurant-the name just says it all.
NAPA VALLEY
A road trip to Napa Valley is the wine loving couple's ultimate expedition. Stretching across Northern California's Sonoma, Monterey, and Medocino counties, and the Suisun Valley, Napa has more to offer than any oenophile can dream of. A quaint inn or resort is the perfect place to stay, and there are plenty that offer a romantic and rustic feel without forgoing luxury. The Duchamp Hotel, The Inn On First or Gaige House are just a few of the nearly countless hotels that offer the best of Napa. What pairs better than wine and a delicious meal by a world class chef? The crown jewel of the culinary scene in Napa is The French Laundry.
Chef Thomas Keller's uniquely simple approach has elevated this restaurant into an institution. It has been lauded by chefs and foodies as one of the world's best restaurants. Then of course there's the wine. There is no shortage of wineries that offer tastings, wine education, and tours of vineyards. Imagine taking a walk through a vineyard, and having a romantic picnic while drinking a selection amongst the very vines it cam from. Whether you visit a tried and true winery like Mondavi or take a chance on an unknown, the options are endless.
LAS VEGAS
For a wilder and sexier road trip, Vegas is a classic go-to. Whether your trip is planned out with reservations and an itinerary, or a spontaneous fly-by-the-seat-of-your-pants whirlwind escape, Vegas has everything and anything to make your trip memorable. As your zipping down the 15 freeway through the open desert, the bright lights of the Vegas Strip can be seen miles and miles ahead, only adding to your excitement and anticipation. When you reach city limits, a cruise down the Strip to one of Las Vegas' many glamorous and opulent hotels is an absolute must. All those bright lights are their own attraction.
(image: www.flickr.com)
Between the world's best chefs opening restaurants in droves, and entertainment's biggest stars clamoring to perform for Vegas crowds, there is no shortage of things to do. Whether you decide to stay at the Aria, The Four Seasons, The Venetian, or one of the many other luxurious resorts, there's nothing like staying in a high-roller's suite, where courteous and dedicated staff will do their absolute best to provide whatever you need to fulfill your every desire.  For the ultimate view of The Strip, take to the big, open road in the sky with a private helicopter ride that will make your romantic adventure one that's impossible to forget.
You can take a picnic with you, stop at restaurants along the way or plan a romantic path for you and your significant other to enjoy. No matter where you decide to drive to this valentines, it is sure to be a romantic success.
Let us know which is your favorite road trip below.
Related articles