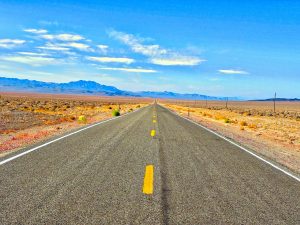 There's no doubting the fact that a road trip can be one of the best ways to see the country while building close relationships with your fellow road trippers. If you've got a road trip coming up then there's no doubt you're doing a hundred and one different things to prepare for it to be the most fun experience ever.
But something else to consider, however, is safety. Like any form of travel, road-tripping does have some inherent risks to be aware of. In this article, we'll give you a few tips to help you have a safe road trip.
1. Get a Full Service
The first thing to do before you start your road trip is to get a full service done on your car. Though you might think your vehicle is reliable, you're going to want to have the peace of mind of a completed inspection when you're on the road.
The last thing that you want to happen is for your car to break down because of an easily-fixed oversight while you're on a highway in the middle of nowhere.
2. Have Insurance Squared Away
Another important pre-trip task is to get your car insurance squared away. The more time that you spend on the road, the higher your risk of getting into an accident. If that unfortunate situation ever does materialize, you need to be prepared with insurance so that you can get a check for a car wreck.
Also, consider purchasing an AAA membership or some kind of roadside assistance service. This membership could come in clutch if you do get in an accident and need to be helped off the road somewhere.
3. Sleep Well
Did you know that driving while sleepy can be cited as a violation just like driving drunk can be?
The truth is that when you're not well-rested, you're not going to be able to operate your car safely. So to avoid that, make sure that anyone who's going to be driving has plenty of sleep the night before they're behind the wheel.
4. Keep Safety Equipment Around
There are a few pieces of essential safety equipment to keep in your car while road-tripping. To get everything in one go, purchase a handy-dandy road safety emergency kit with first aid essentials.
5. Fear the Sun
The sun is a formidable foe, especially while driving. Keep your eyes and skin protected from harmful UV rays with polarized sunglasses and sunscreen.
6. Think About Posture
Last but certainly not least, there's nothing worse than arriving back from a tiring road trip with a crick in your back. Use a lumbar pillow to keep your spine and posture where it should be.
Have a Safe Road Trip
There you have it! Equipped with these tips, you should be more than ready to have a fun and safe road trip. Enjoy your excursion!
For more travel advice, be sure to take some time to browse around and check out the rest of the articles available to read on our website before you hit the road.