Whether you want to welcome guests to your new home, or you just feel like celebrating life with your loved ones, throwing a luxurious and modern home party is the ultimate social experience.
It gives you the chance to connect with your family and long-time friends. It's the perfect time to meet more people from your neighborhood.
Below are some of the ways to throw a successful modern and luxurious party at home:
Plan Ahead
To ensure that your party is a successful event, make sure to plan everything meticulously. Ensure that all your breakables are stored carefully. Once that's done, you need to ensure that your party is well-catered and that your bar is well-stocked. You may also want to get some professional entertainers. Just remember to book ahead of time so that everything goes according to your plan.
Prepare Statement Invitations
Having a personalized invitation from Greenvelope can help set the tone for your luxurious party. Make sure that your invitations match the theme of your party to keep your guests excited. If your party theme is romantic, you can use the colors of fall in your invitation. Adding an RSVP that mentions the dress code is important. You should also include contact details and, if possible, add a map so that your guests can locate your place easily.
Aim For A Luxurious And Modern Theme
You need to plan your home theme or décor to get your modern and luxurious party ready. See to it that your home is clean and has everything aligned with your preferred theme. It's a good idea to pack away your fragile decorative items or family heirlooms that you don't want to risk breaking.
Set up additional seating areas to create comfort zones for some people to gather in. Add coffee tables, colorful cushions, and have a separate area in the entryway for shoes and jackets.
Hire The Best Caterer
The menu of the party is always the tricky part. However, with the best caterer by your side, you can take your party to a whole level. Your party can be the party of the year if you've got this part right. Some people are more likely to stay at the party for several hours if the food is to die for. Personal recommendations may be good, but it's best to test out the available menu first.
Your menu may include a variety of meat dishes and seafood. For people who don't eat seafood, you can include other combinations of food like appetizers and finger foods. Don't forget to include some dishes for vegetarians and vegans.
Potent Cocktails
Alcohol and good beverages are vital elements of a luxurious and modern party. So, opting for potent cocktails is a good idea. You can make a cocktail in a huge batch before the party. You can also have a big punch bowl of sangria or a pitcher of margaritas. As your guests arrive, offer them the beverages available. Don't forget to take care of the teetotalers. 
Another option is to set up a bar in your home and hire a bartender to assist all your guests with their preferred beverages. If possible, shop around for the best bartenders in your area. An experienced bartender will surely make a difference to your guests' experience, especially for those who love alcohol.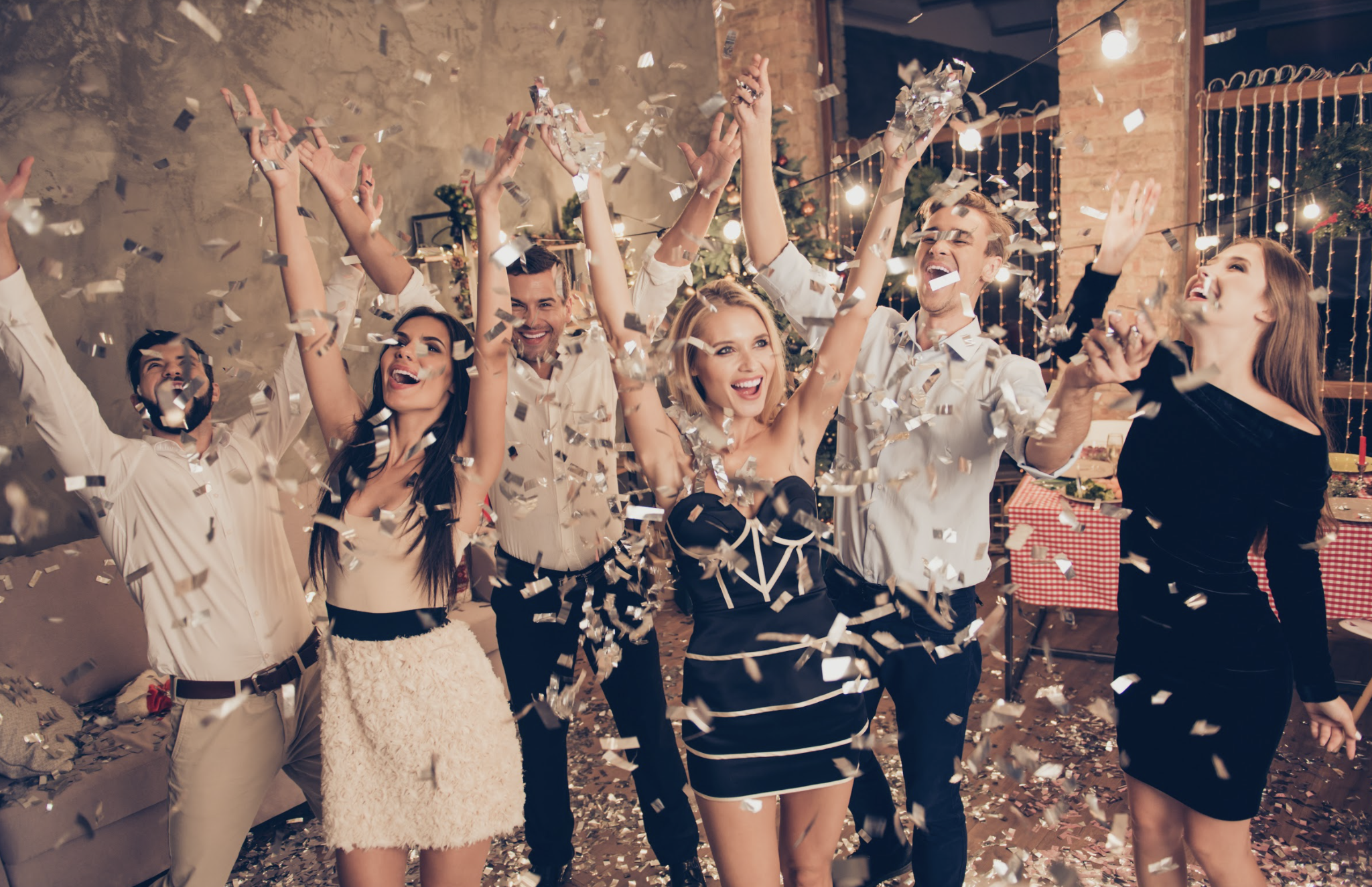 Prepare An Impressive Landscaped Patio
Do you want to impress your guests? Why not have a landscaped patio? Regardless of the season, a landscaped patio can help you provide a great outdoor experience to your guests. If your party is indoor, you may also schedule tours for some of your guests to your patio.
Have A Lively Playlist
A party can't be fun without some good music. A party without music feels like a meeting. So, make sure to have a lively playlist to set the mood and turn up the tunes.
When making a playlist, make sure to spend time choosing the right songs that'll match your party theme. Take note, the music that you play during the arrival of your guests should be different from the songs you want to play when you want them to enjoy the night.
During the meal, keep things mellow and chill and bring out the dance tunes to get everyone moving. You can prepare a lively playlist using music streaming services. Another way to make your party stand among the hottest parties and to take it to another level is to have a live music performer. You can hire a DJ or a band so that you don't have to worry about your playlist.
Modern Concierge
You need to enjoy your party as much as your guests. If you have high standards, just delegate the other tasks of throwing a party to professionals who can do the job well. The best professionals are knowledgeable on how to pull out the stops in terms of a luxurious celebration. They also pay attention to your needs and help you develop a plan that's tailored for your amazing party. With this, expect that your guests will enjoy a unique experience as much as you do.
Keep Trash And Dumpsters Hidden
Depending on the number of guests you've invited, expect some waste from your party. You should keep your dumpsters and the trash hidden when hosting a luxury party. So, look at several dumpster sizes to determine which will be able to hold the trash while being hidden. The sizes of dumpsters vary greatly, so measure the space where you're thinking of putting the dumpster. There are also rental dumpsters you can opt for.
Don't Forget Some Party Activities
Games and other party activities are never a bad idea. Your guests will do something together and get more friendly and relaxed. Your party activities don't need to be cheesy. However, adding an element of competition will surely liven things up. Charades and trivia are classics. These party games are timeless and fun. You can also consider karaoke or anything that'll give fun and enjoyment to your guests.
Conclusion
Throwing a luxurious and modern home party can be something that you and your guests will remember and treasure for a lifetime. The right theme or entertainment can take your luxurious home party to another level. So, make sure to plan everything and pay full attention to every little detail involved to get the best results. Have fun and make it memorable for your guests.