There are over 125 million houses in the United States of America. It's impossible to discern the difference between most of them but there are some that stand alone. Some houses are instantly recognisable to people across the world while others are known as local landmarks to people who live nearby. This list combines both to create some of the most recognizable homes and residencies in the United States.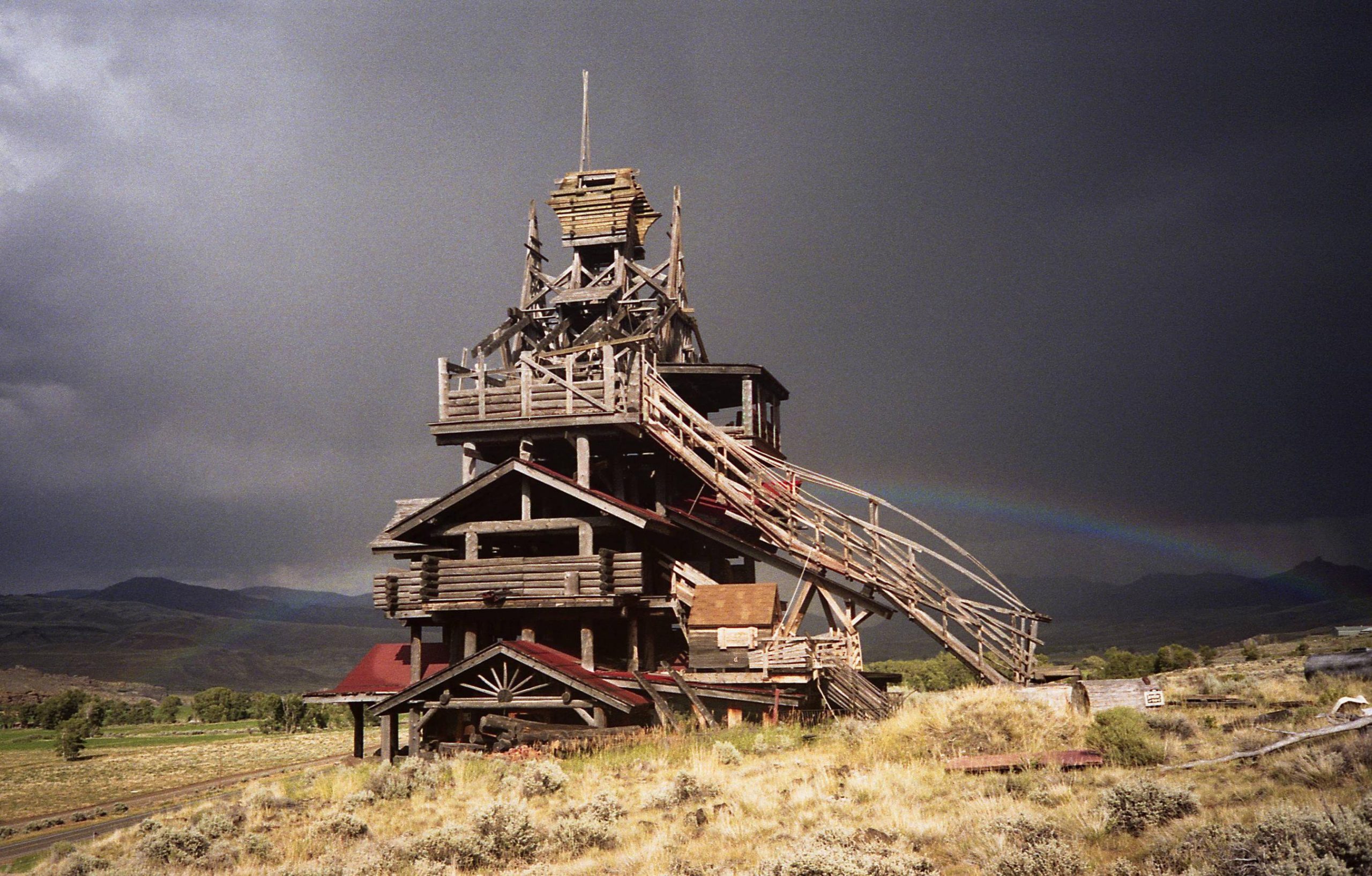 Smith Mansion, Wyoming
There aren't any buildings quite like Smith Mansion. Nestled away in rural Wyoming, this dizzying mishmash of wood and metal is the subject of rumour and intrigue. Some say it stands on the site of an abandoned mineshaft, others claim it was built simply as a joke by engineer Lee Smith.
One thing that can't be in doubt is its uniqueness. The house was built by hand and without a blueprint using timber salvaged from a nearby wildfire. It took twelve years to complete and has been sitting there for over three decades. The house was listed for sale for $500,000 and was sold for an unnamed price in February 2020.
Graceland, Tennessee
A home is sometimes only as iconic as its owner and Graceland in Memphis Tennessee is one such structure. Elvis Presley bought the grounds now known as Graceland in 1957 for a price of around $100,000. He and his family lived there until the legendary singer's death in 1977. The property and the 14-acre site was passed down to Elvis's surviving daughter, Lisa Marie Presley on her 25th birthday.
He is still a hugely important figure in popular culture with fans paying thousands of dollars on some rather unusual pieces of merchandise from signed casts to a used inhaler on site like Elvisowned.com. Some of the surrounding land has been sold but the house itself remains in the family. Hundreds of thousands visit Graceland each year to pay homage to The King of Rock N Roll. The only house with more visitors each year is located at 1600 Pennsylvania Avenue.
The Sculptured House, Colorado
This house is nestled away in the Colorado Mountains but one look at The Sculptured House and you'll recognise it. This incredibly modern architectural illusion was designed by Charles Deaton and built in 1963. It was so futuristic, in fact, that director Woody Allen used the property as a setting for his 1973 sci-fi comedy, Sleeper. It has been affectionately called The Sleeper House ever since.
Biltmore, North Carolina
Completed 125 years ago, Biltmore in North Carolina is the largest privately-owned house in the United States. The grounds spread over 8,000 acres and the property itself is enormous. Construction took six years and the builders even set up an on-site woodworking factory and kiln to cope with the demands.
There are 250 rooms in the property including 35 bedrooms and 43 bathrooms. Today, the property is still owned by the descendants of the original owner, George Washington Vanderbilt II.
The Playboy Mansion, California
They don't come more recognisable than this. This gothic-Tudor mansion was built in 1927 and sold by Louis D. Statham in 1971 for a little over $1.1 million. The purchaser just happened to be Playboy. Hugh Hefner's former company is one of the most recognisable brands on the planet after originally starting as a magazine. Since then, the company has had its logo emblazoned on everything from a Missguided clothing collection, an online slot game , and a 2005 video game published by Ubisoft.
But perhaps the best-known use of the Playboy name is the Hollywood home. The Playboy Mansion was the former home of Hefner himself and was a hotbed for celebrity parties throughout the 1970s and 1980s. In 2016, the property was sold to business heir Daren Metropoulos for a reported $100 million.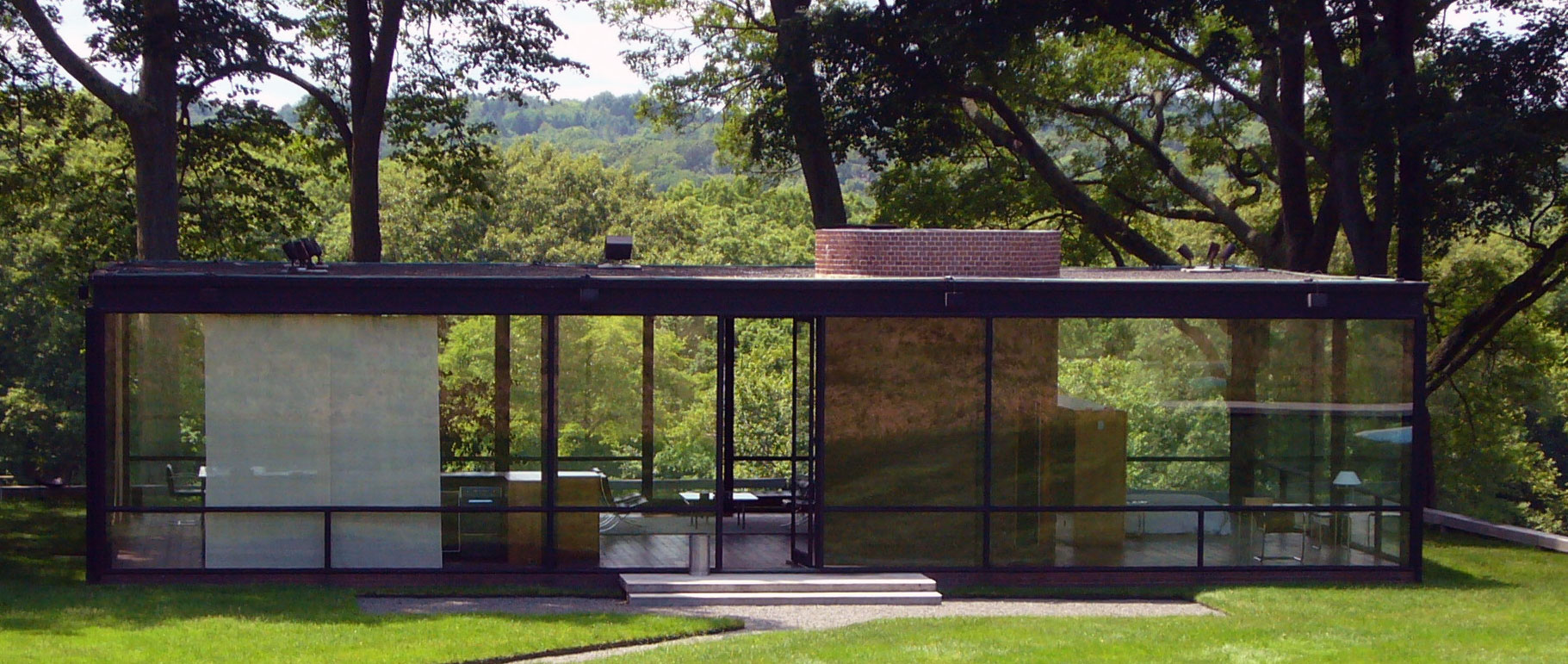 Glass House, Connecticut
Glass House was the personal home of designer Philip Johnson for several decades. It is reminiscent of many examples of modern architecture with minimalist structure and long glass panels around. The fact that the house was built in the 1940s is quite incredible. The Johnson House also houses a large underground art gallery and numerous other buildings visible on the surface. It is the inspiration behind many other modern living spaces today.
Fallingwater, Pennsylvania
Not many houses get listed as one of the Smithsonian's 'Places To Visit Before You Die'. Fallingwater has received that honour and was even declared a National Historic Landmark in 1966. Designed by Frank Lloyd Wright, the house was built atop a running waterfall in a now-iconic feature.
It was designed for and house the Kaufman family, Liliane and her husband, Edgar J. Sr, for over 25 years. Fallingwater was then donated to Western Pennsylvania Conservancy by Edgar J. Sr's surviving son. It now plays host to hundreds of thousands of visitors each year. One of whom was Angelina Jolie who was gifted a tour by then-husband Brad Pitt.