On April 12, the World of Children Award, an organization dedicated to setting the gold standard in child advocacy, hosted its annual 2016 Alumni Honors event emceed by Brooke Burke-Charvet at the Montage Beverly Hills. The event commemorated past honorees Ashok Banskota, Ryan Hreljac and Denisse Pichardo, who have continued their extraordinary efforts to change the lives of vulnerable children around the world. The event will directly impact the lives of children, to build wells for schools in Togo, provide orthopedic surgery and care for children in Nepal, and rescue and rehabilitate child victims of the sex tourism industry in the Dominican Republic.
For 18 years, the World of Children Award has identified and vetted some of the world's most promising heroes leading programs for children and granted funds to advance their efforts. The organization's exhaustive research and vetting of individuals has been hailed by leading philanthropic organizations.  Since its founding in 1998, World of Children Award has allocated millions of dollars in cash grants and program support to over 100 Honorees who are the driving force behind programs serving children worldwide.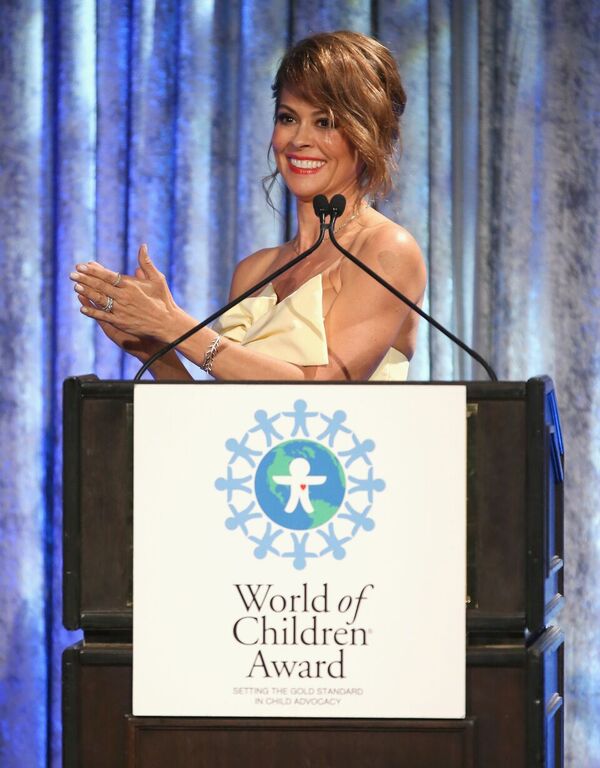 Brooke Burke-Charvet

The presenter of the night was none other than the chic Brooke Burke-Charvet (CEO of ModernMom, Host of Chicken Soup for the Soul's Hidden Heroes) in a Cushnie et Ochs dress, Gucci heels and jewelry by Jacquie Aiche.
Other celebrity guests included Jae Goodman (Chief Creative Officer and Co-Head, CAA Marketing), Rachel Roy (Fashion Designer) in Viktor & Rolf top, Alaia pants, Gucci heels and Love Bomb bracelet, Adam Croasdell (Once Upon a Time), the Yemin Orde Youth Choir, the Carlthorp School Chorus, and more.
The evening was concluded by an inspirational & hopeful speech Kay Isaacson-Leibowitz and Harry Leibowitz, Co-Founders & Co-Chairs of World of Children Award.
EVENT HIGHLIGHTS:
Brooke Burke-Charvet she was joined by her husband actor David Charvet and children Rain Charvet, and Shaya Charvet. Brooke and her children have been so in awe of all of the incredible work the honorees and World of Children have accomplished, that daughter Rain also took part and served as one of the evening's presenters helping her mom hand out the awards.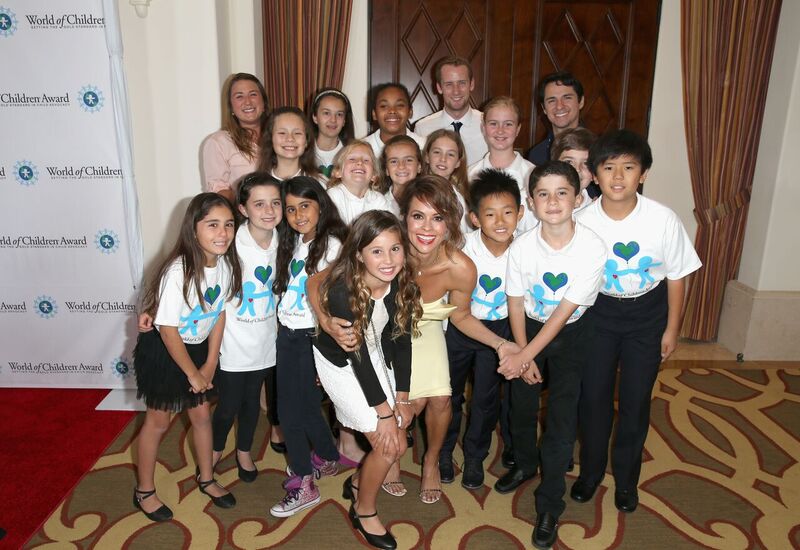 Each 2016 Alumni Honoree received a specially designed James Banks Design medal and a cash grant of $30,000+ to continue their outstanding work with children.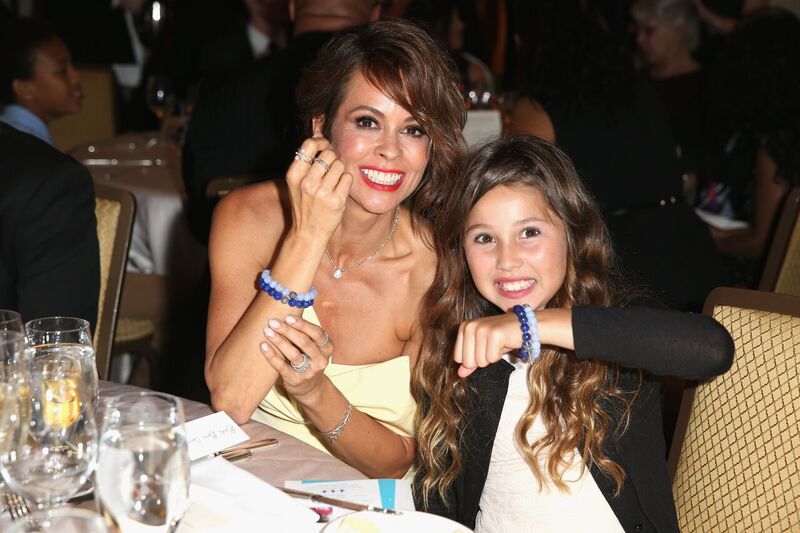 During the event, attendees purchased the featured handcrafted Lapis Beaded Bracelets from the "Unlock the Future" jewelry collection made exclusively for World of Children Award by Adam Shulman and Heidi Nahser Fink of James Banks Design. Each bracelet purchase helps to "Unlock the Future" for a child being served by a World of Children Award Honoree program. The collection is available exclusively at World of Children Award events and on through the World of Children Award website.
---
About the 2016 World of Children Alumni Honorees
Dr. Ashok Banskota, Founding Chairman, HRDC, Nepal (2011 Health Award)
Dr. Ashok Banskota is the founding chairman for the Hospital and Rehabilitation Center for Disabled Children (HRDC) in Nepal, which focuses on treating underprivileged children with orthopedic disabilities. Each year, HRDC provides almost 20,000 consultations and performs between 1,500 and 2,000 major surgical interventions. Since Dr. Banskota was first honored by World of Children Award in 2011, HRDC has conducted over 100,000 consultations and performed 5,000 surgeries. HRDC has secured a partnership with UNICEF to work in three remote districts of Nepal – bringing specialized medical care to some of the country's most vulnerable children. Last spring, Dr. Banskota and HRDC's response to the devastating earthquake was swift and decisive. HRDC began surveying damages and reaching out to victims to offer help within 24 hours of the devastating quake. In partnership with another local hospital, HRDC has helped hundreds of earthquake survivors in the last 9 months. 
---
Ryan Hreljac, Founder, Ryan's Well Foundation, Sub Saharan and West Africa, Haiti (2003 Youth Award)
Ryan Hreljac is the founder of Ryan's Well Foundation, which brings clean water and sanitation to vulnerable youth and their families in order to help them lead healthier lives. The foundation grew out of an idea he had when he was just six years old to help children have access to clean water. By providing communities and schools with access to potable water and sanitation, Ryan's Well has successfully empowered a million people in 1,000 communities across 16 countries. Since Hreljac was first honored by World of Children Award in 2003, he has helped motivate youth to become more engaged in the world water crisis through public speaking events in more than 40 countries. Ryan's Wells Foundation recently completed their 1000th well and has helped over 300,000 children live healthier lives since 2003.
---
Denisse Pichardo, Director, Caminante Proyecto Educativo, Dominican Republic (2011 Humanitarian Award)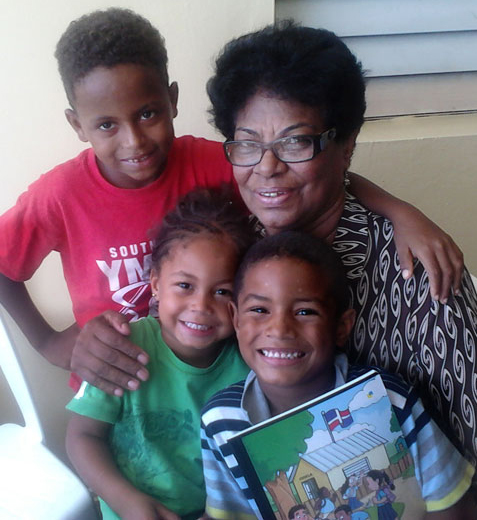 Denisse Pichardo and her organization Caminante Proyecto Educativo provides care to the vulnerable children of Boca Chica, Dominican Republic. This includes rescuing and sheltering youth victims of the sex tourism industry and preventative programs to ensure vulnerable youth are not forced into the industry. Since Pichardo was first honored by World of Children Award in 2011, Caminante has served over 17,000 children and adolescents. Over the past few years, she has seen more and more vulnerable children and teenagers coming to live on the streets and beaches of Boca Chica, where they often end up in the commercial sex trade. As this has become a larger threat to children, Caminante has focused more resources specifically on preventing this type of exploitation. Thanks in large part to her recognition as a World of Children Award Honoree, Pichardo and Caminante have received recognition and support from UNICEF and have also been able to expand their work with the Hoteliers Association of the Prevention of Sexual Exploitation in Tourism.
---
Due to generous support and success of the fundraising efforts the 2016 Alumni Honors event raised more than $300,000 for children. The funds raised at Alumni Honors will be directed to the programs run by the three 2016 Alumni Honorees through grants for their organizations.