Thursday night in Venice, Destination Luxury hosted a dining experience at the Todd Reed showroom. Cuisine created by Crateful Catering's Cristina Bowerman (the Michelin Star chef), was paired with Royal Salute for the intimate gathering.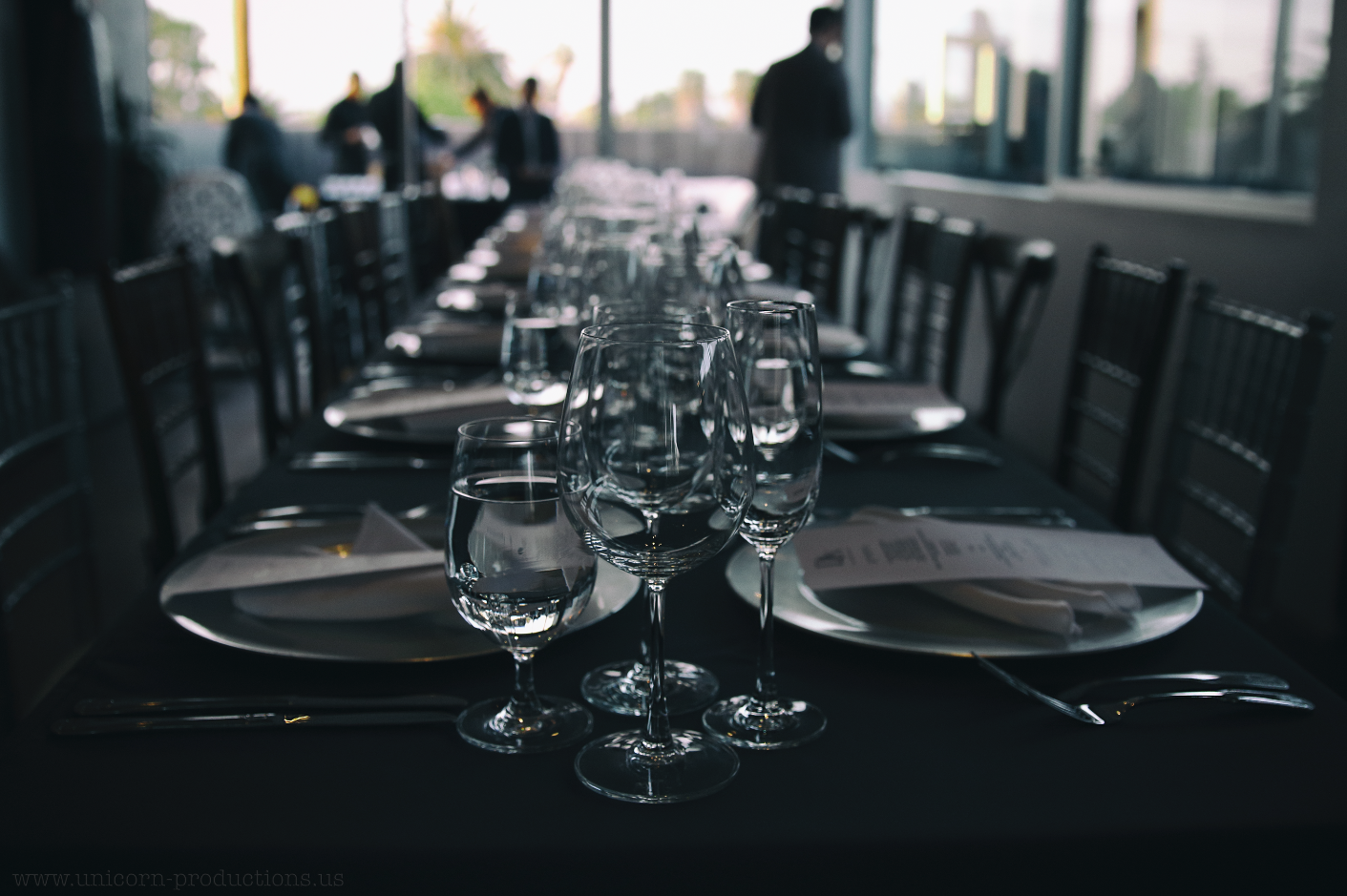 Bowerman is the Executive Chef of CRATEFUL and of theMichelin-rated Glass Hostaria in Rome, Italy. CRATEFUL is a luxury catering company based in Los Angeles and also features a chic food delivery service known for its healthy meal plans with nothing but organic ingredients.
Similar to our recent Hennessy dining experience, this event was hosted for our 25 VIP guests on the private third floor of jeweler Todd Reed's showroom on Abbott Kinney. The setting was perfect – Reed's industrial loft is filled with elegant sculptures, complemented polished concrete, and high ceilings that compliment Mr. Reed's modernist design which exudes both his creativity and his phenomenal artistry.

The event began with a cocktail reception on the ground floor of the showroom, surrounded by one-of-a-kind jewelry pieces by Reed. As one of the pioneers of using raw diamond pieces in his jewelry collection, he has designed exclusive pieces for individuals from all over the globe. Guests were served drams of liquid nitrogen infused 21-year Royal Salute using the Pour Cloud, a serving device that enhances the tasting experience. Royal Salute, is the only luxury whisky collection that begins where others end, at 21 years of age.
Passed appetizers included Mackerel and mandarin bite tart with goat cheese, pomegranate molasses and seeds, Pecorino cheesecake, and mini Vietnamese veggie rolls.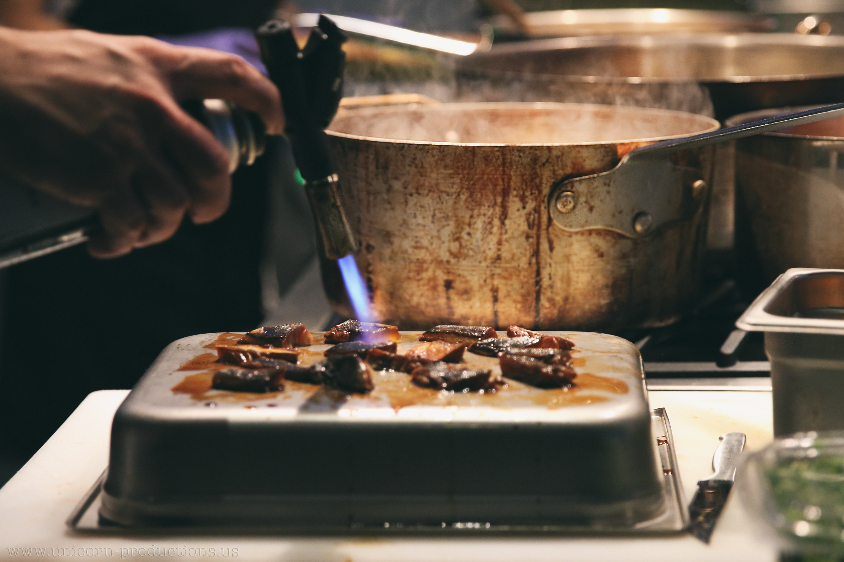 After cocktails the Destination Luxury team shared new developments for the brand, such as their recent alliance with Qatar Airways, as well as new discoveries in the various areas of luxury hospitality. Subsequently, Ms. Bowerman took center stage:
Royal Salute 21 which was launched in 1953 to commemorate the coronation of Queen Elizabeth II was paired with the first dish of the evening.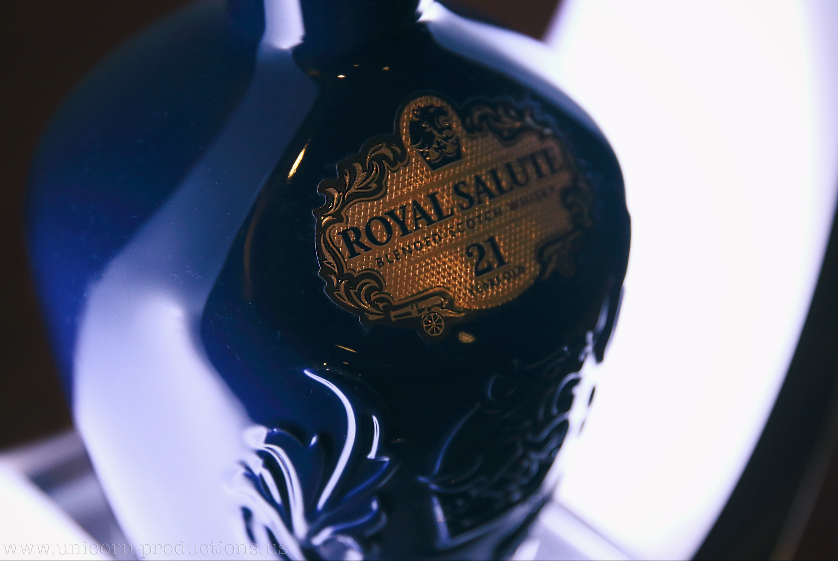 Risotto with tomato, Lobster and Vanilla was paired with Royal Salute 21. Ms. Bowerman said of the pairing:  "It came natural to pair it with the 21-year-old [Royal Salute]…vanilla was the key. I just had to be careful not to overuse the vanilla in the risotto." The delicate vanilla accents and the acidity of the tomato sauce of the dish combined perfectly with Royal Salute 21's elegant vanilla scent and deep fruity flavors with a subtle smokiness.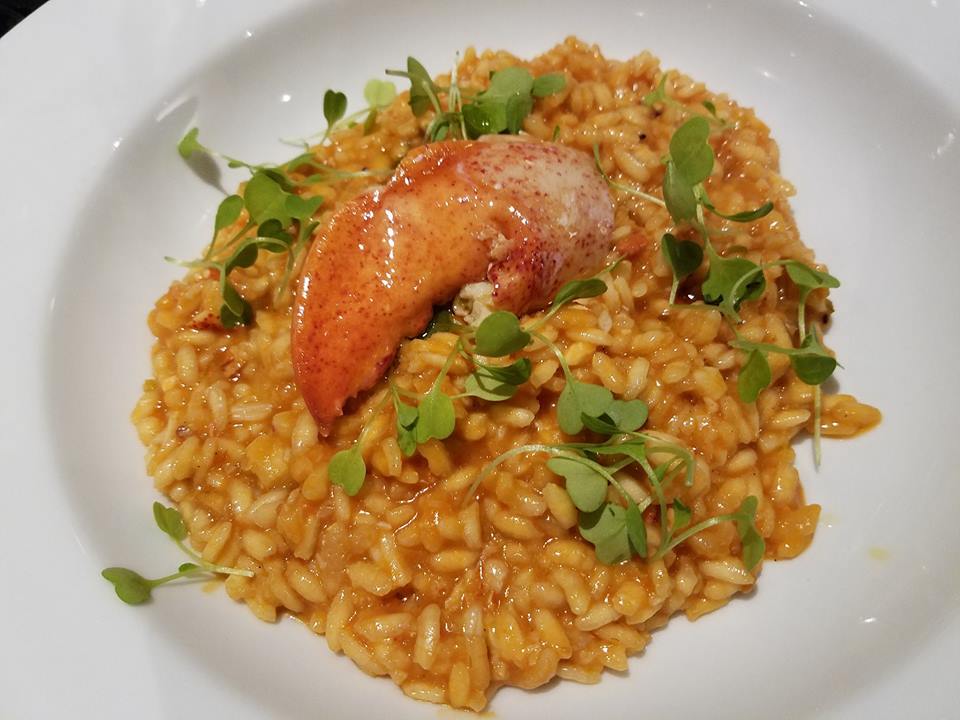 Turbot fillet cooked confit in olive oil with lemon potato purée and radicchio paired with Royal Salute 38. Bowerman wanted 'to give depth and length to the dish' and did so using the oakiness and woody bouquet of the whisky. I was afraid of the combination but happy in the end." The deep aromas of cedar wood and sherried oakiness with notes of spices and floral fragrances of this expression of Royal Salute highlighted the sweet and bright Spring flavors of this dish in exquisite harmony.
Carrots, pumpkin, celery, banana, pineapple, baby kale and strawberry and lime sherbets. No one expected celery to be mixed and used as a dessert.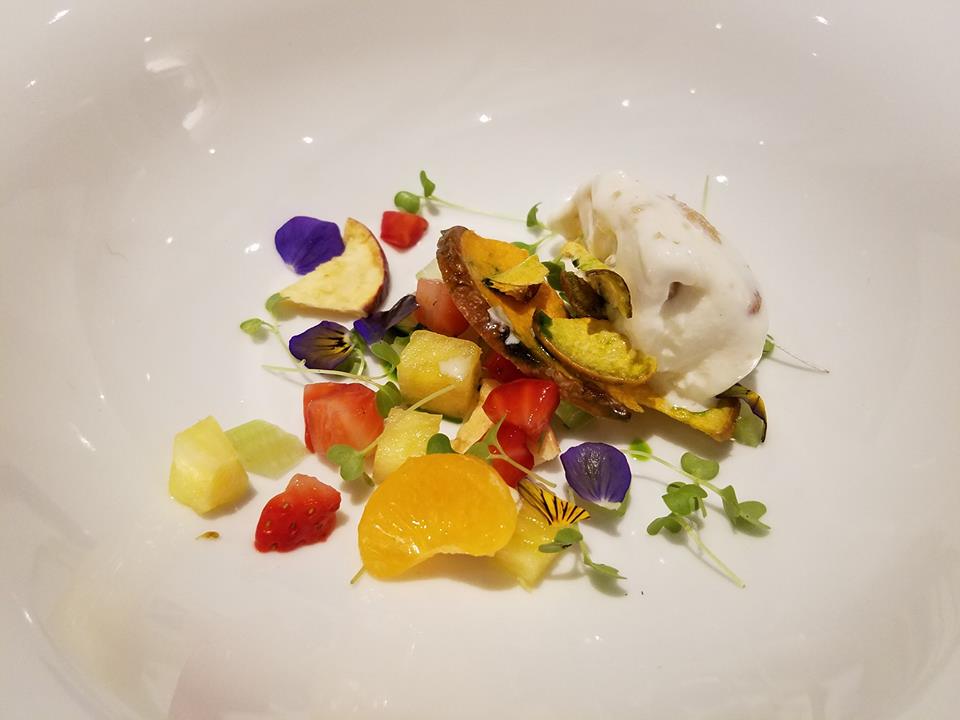 The denouement for the evening was the serving of Royal Salute 62. Blended with over 40 aged malts and grains, it is named after the highest form of tribute. The bottle is decorated in 24 carat gold and crowned with a crystal stopper. Hours of labor are poured into each decanter. Each sip is vibrant and explosive with flavors and taste. It was the perfect luxury Scotch whiskey to end this extraordinary dining experience with rich and sumptuous fruit notes of Seville oranges that mingle with deep nutty and oaky flavors, with an impressively long and lingering finish of outstanding structure.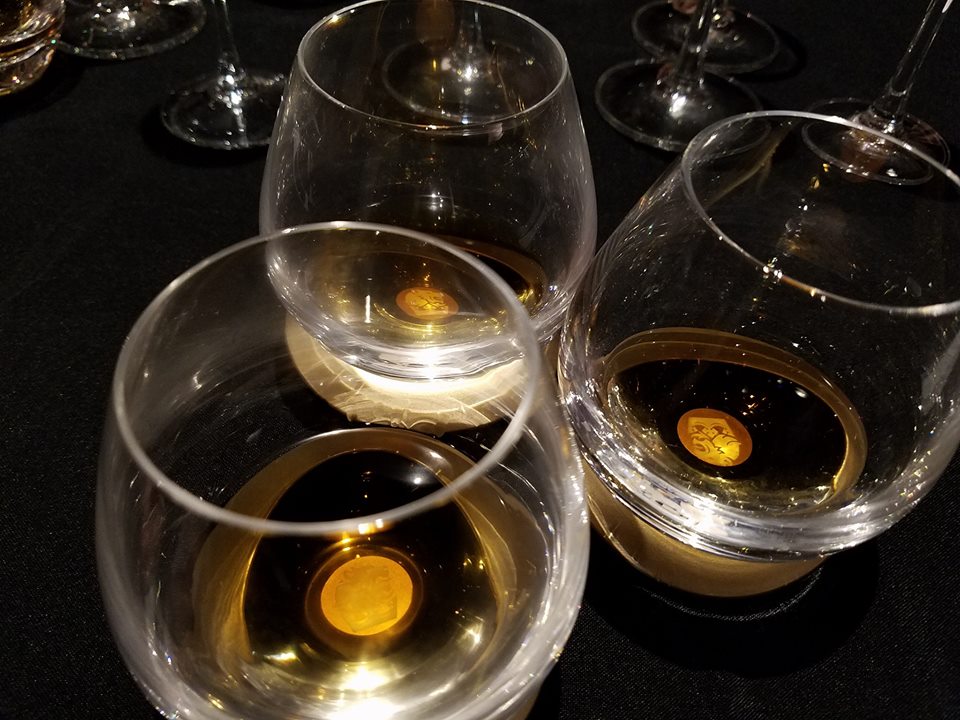 Thanks to Crateful LA, Cristina Bowerman, Todd Reed, and Royal Salute for a fantastic evening!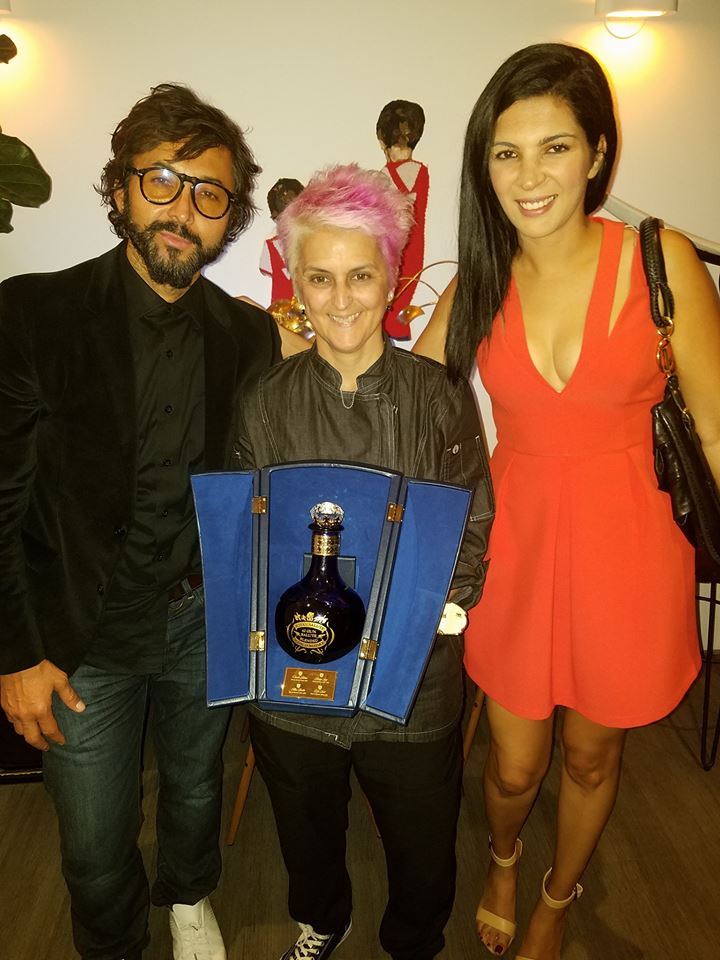 Photography by Unicorn Productions.