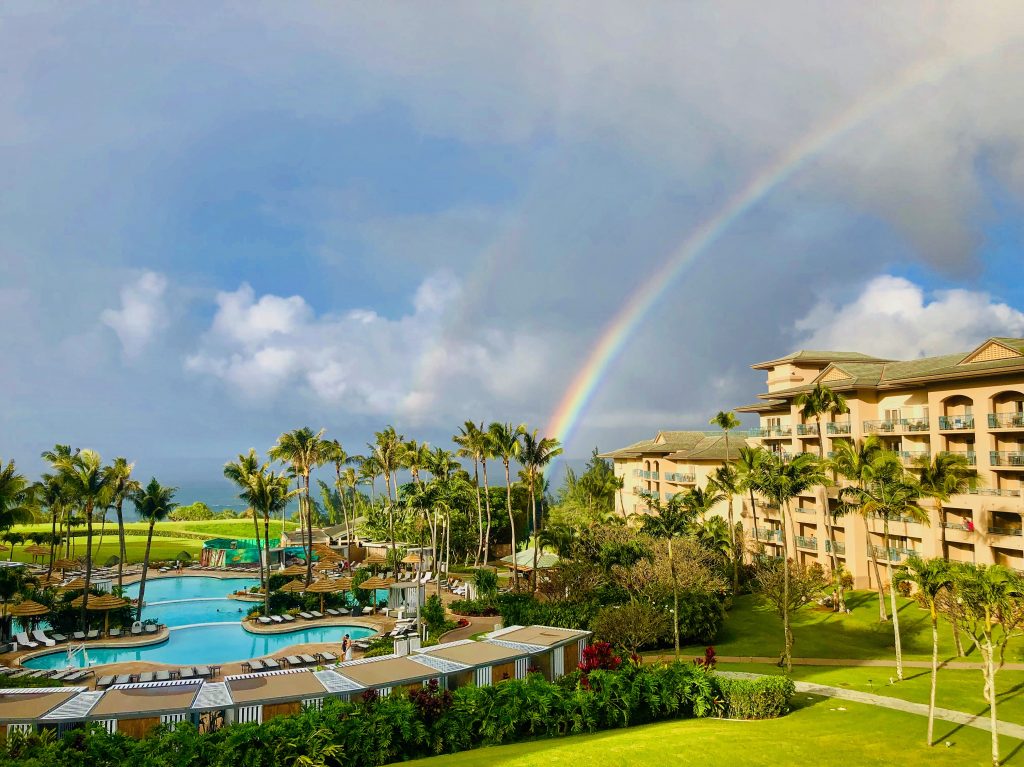 If you journey north from Lahaina on the west coast of Maui, you'll find at the tip of this lush Hawaiian island the 54-acre Ritz-Carlton Kapalua resort, an expansive and indulgent treat waiting for you to take advantage of its stunning locale and amenities.  From the welcoming valet, to the bright and airy lobby – as the shell lei is placed around your neck and tropical juice offered, you'll experience a warm and genuine island aloha from the staff, who really enhanced our stay with positive affirmation.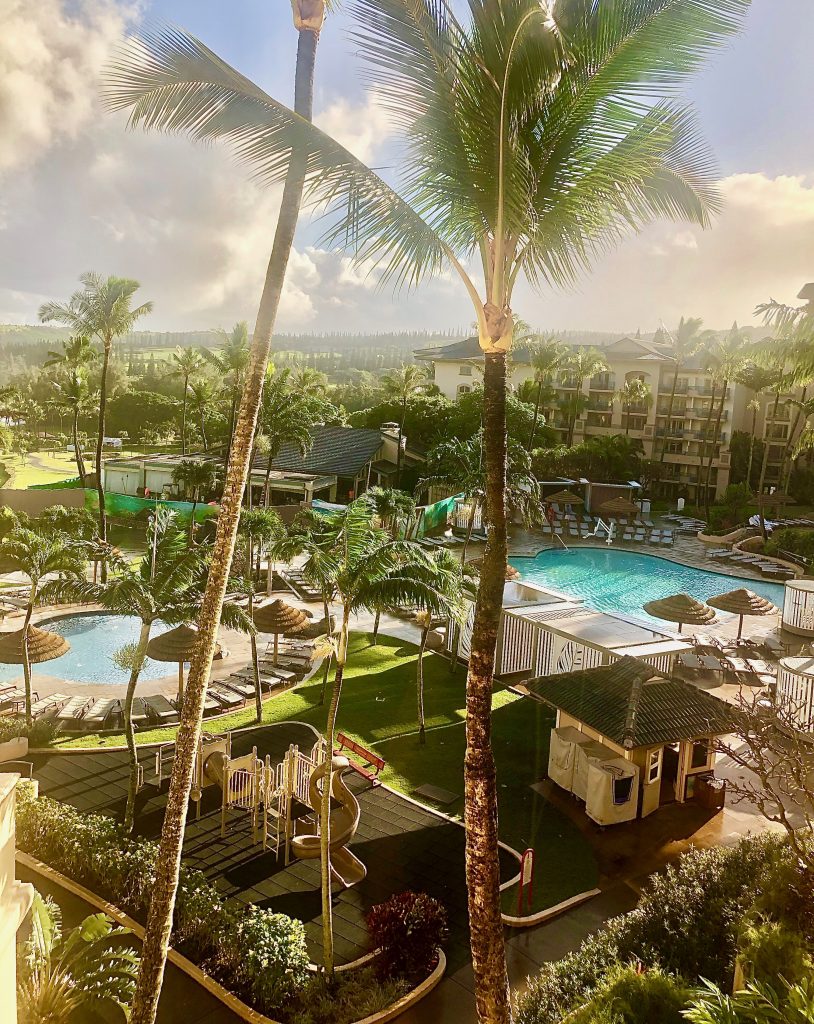 The hotel rooms and residences horseshoe around a gorgeous multi-level heated pool, complete with two hot-tubs and numerous shaded cabanas, open twenty-four hours in case night-swimming under a moonlit Hawaiian sky is your thing.  The pool is well equipped with multiple stations for food, drinks and towels, including disabled access, and feels like a large resort complex, yet somehow retains peaceful elegance.  Looking out from the poolside, your view is of a lush green vista, meeting the ocean expanse.  A few steps down from this are white sandy beaches and tennis courts; adjacent you can tee off at the Plantation Golf Course with more incredible views.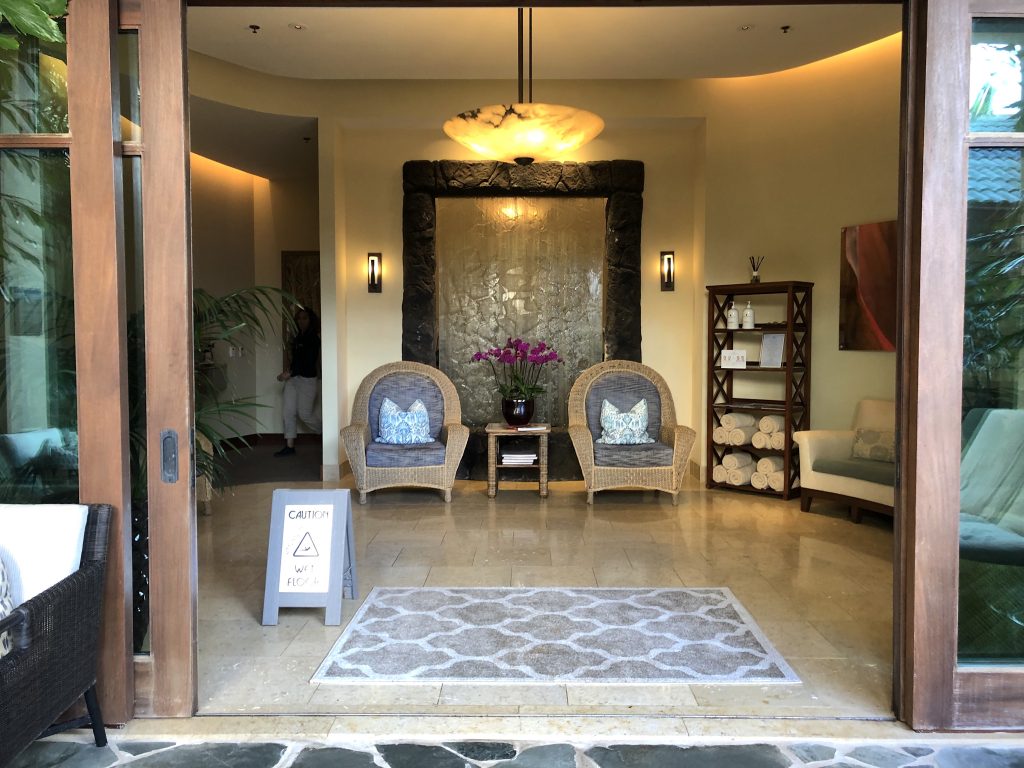 For further relaxation, the modern Spa area offers a suite of services all with a natural, local and native Hawaiian slant.  Using herbs, fruits, flowers and plants cultivated in the resort's own organic garden, you can opt for treatments focused heavily on de-stress of the body and mind, and targeting the senses, such as the traditional Hawaiian LomiLomi massage – a gentle, soft-pressure touch coupled with aromatherapy that is both calming and effective on a weary body.  Following treatment, the sauna, steam, whirlpool and relaxation rooms are well equipped to complete your session of rejuvenation, adorned with beautiful tropical flowers and foliage throughout.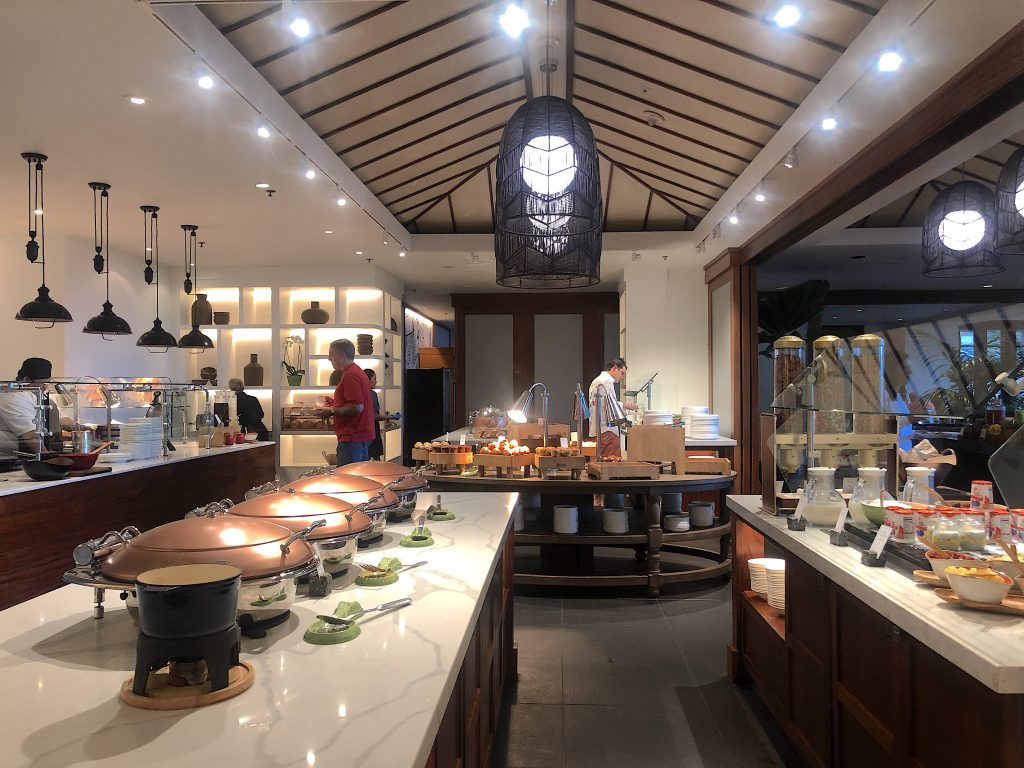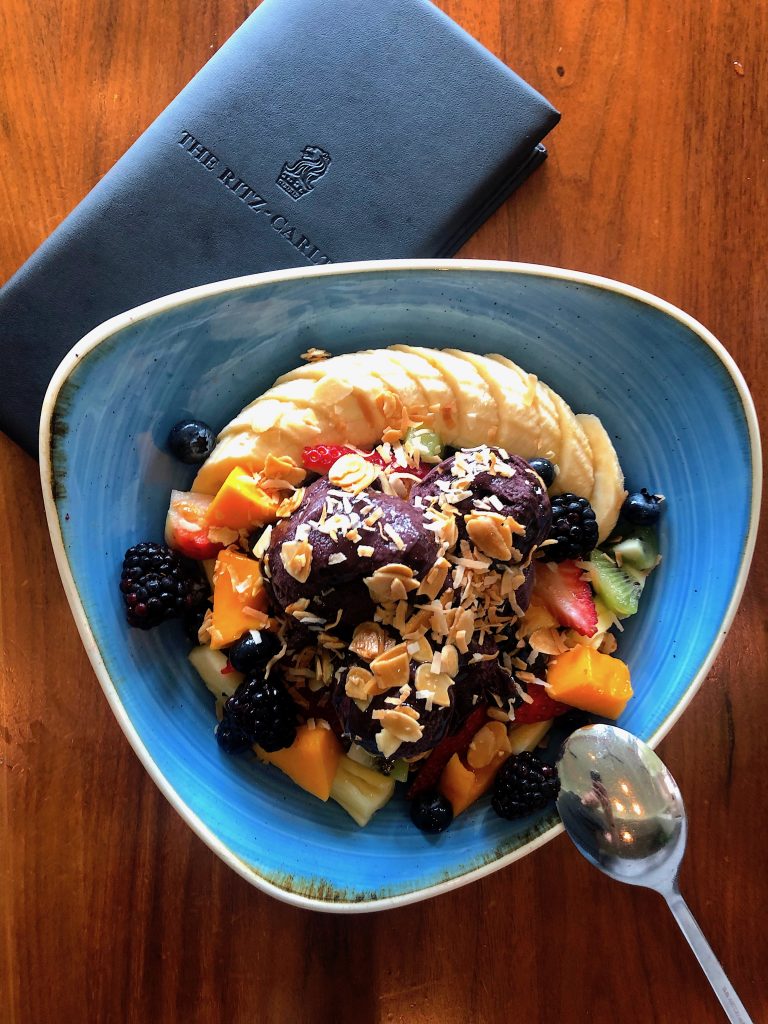 Culinary options are abundant here.  For breakfast at Ulana, an impressive buffet option is available, comprising a variety of fresh fruits & juices, cold savory meats and fish, heated stations, an omelette chef, and on-trend choices such as vegan coconut chia pudding with fresh mango and house-made granola, which was so rich and tasteful in flavor and ingredients.  Thoughtful health-conscious toppings are also offered, including flax seeds and clover honey.  For those not choosing the buffet, the a la carte menu is large and varied, covering classic eggs and pancake fare, but also fantastic healthy alternatives such as the Mahana Green Goddess smoothie and an epic Acai bowl that fascinates the taste buds and is instagram-worthy to boot.  The healthy theme continues through to the Buddha Bowl offerings at the pool bar, or for those with more of an appetite, Burger Shack apparently serves up some legendary stacks (weather permitting).  For a more casual affair, the Kai Café has that neighborhood coffeeshop vibe, with manager Liza making you feel welcome and local, whilst across the lobby, the Alaloa lounge serves simple bar food and sports on screens.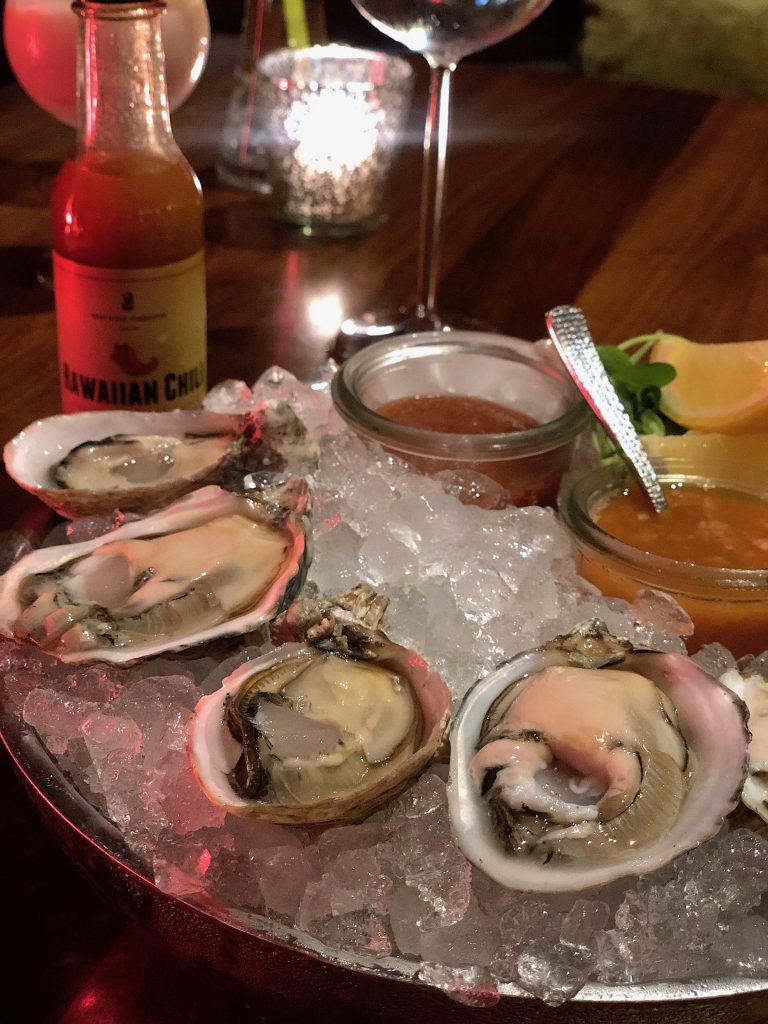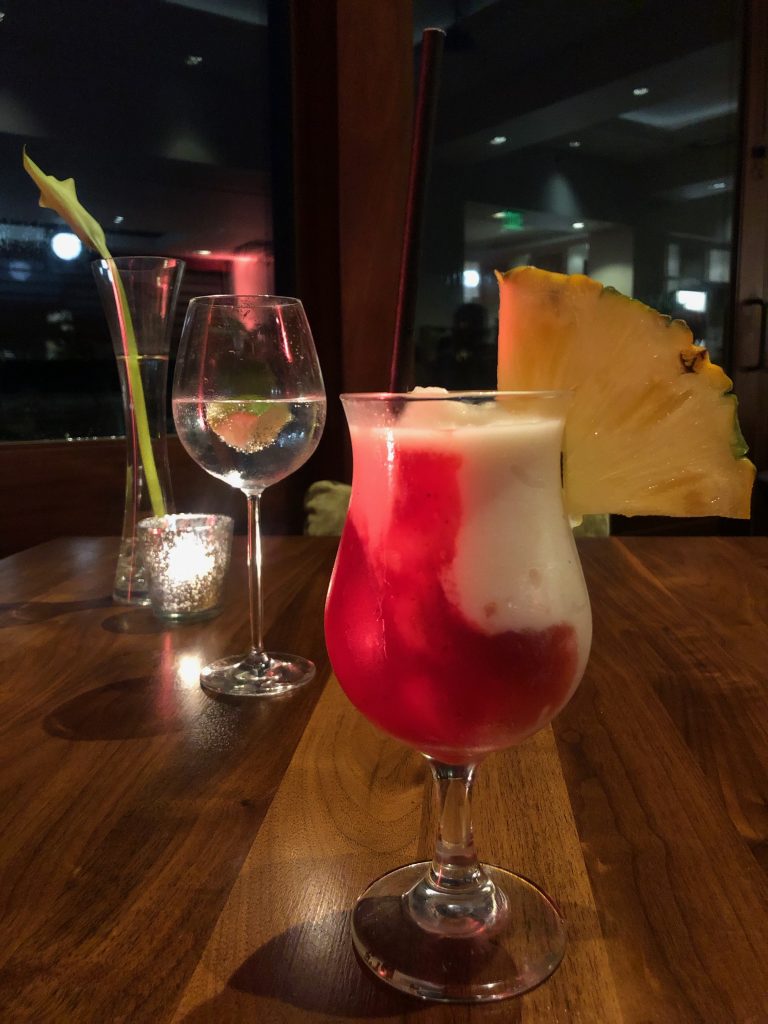 We also dined at the pop-up concept Hook & Knife, which is holding court until the new Banyan Tree restaurant is finished oceanside.  With, as the name suggests, a focus on surf and turf, we opted for North Pacific Oysters which were incredibly soft, plump and tasteful, accompanied with hot sauce, a mango dressing and a lilikoi-black pepper mignonette.  Chasing this was the Chef's pride seafood chowder, which utilized a coconut lemongrass broth, giving it again a healthier, yet still rich flavor and was abundant with fish.  For the main event, a filet mignon with tamarind red wine demi was accompanied by a steamed half-lobster tail – a little undercooked and salty for myself, but others will appreciate the melt-in-mouth consistency and surprise caviar-parsley topping.  Asparagus with toasted macadamia nuts and truffled yukon potato puree rounded off the course, leaving just enough room to sample a moist chocolate cake and cheesecake duo from the farm fresh showcase.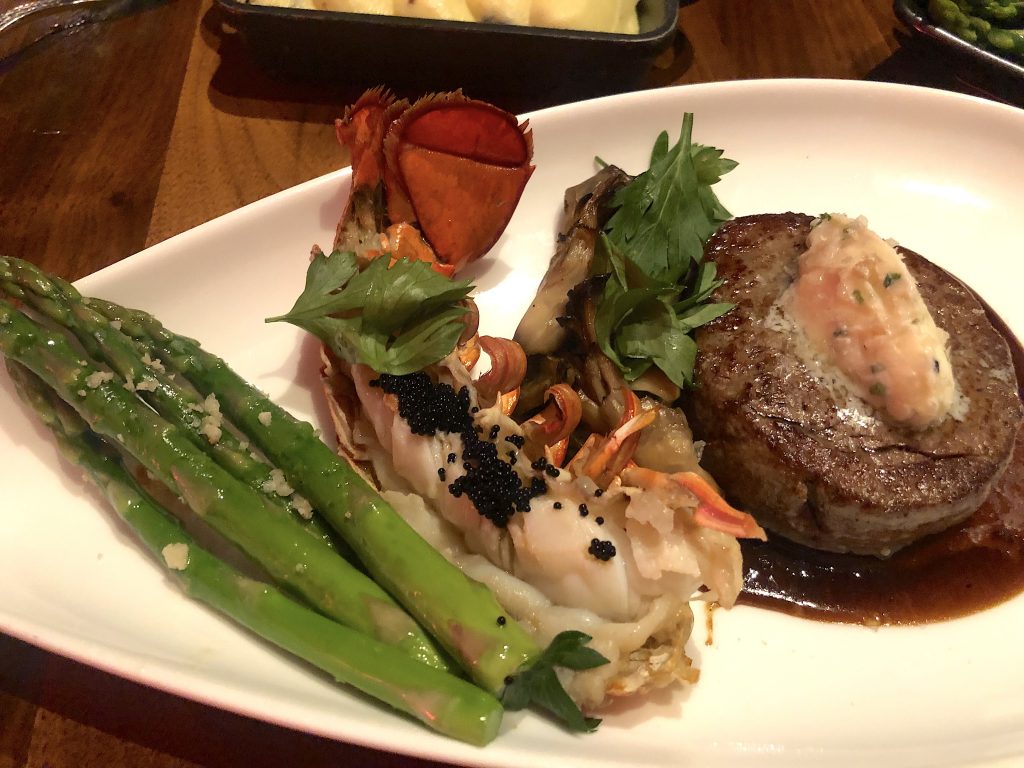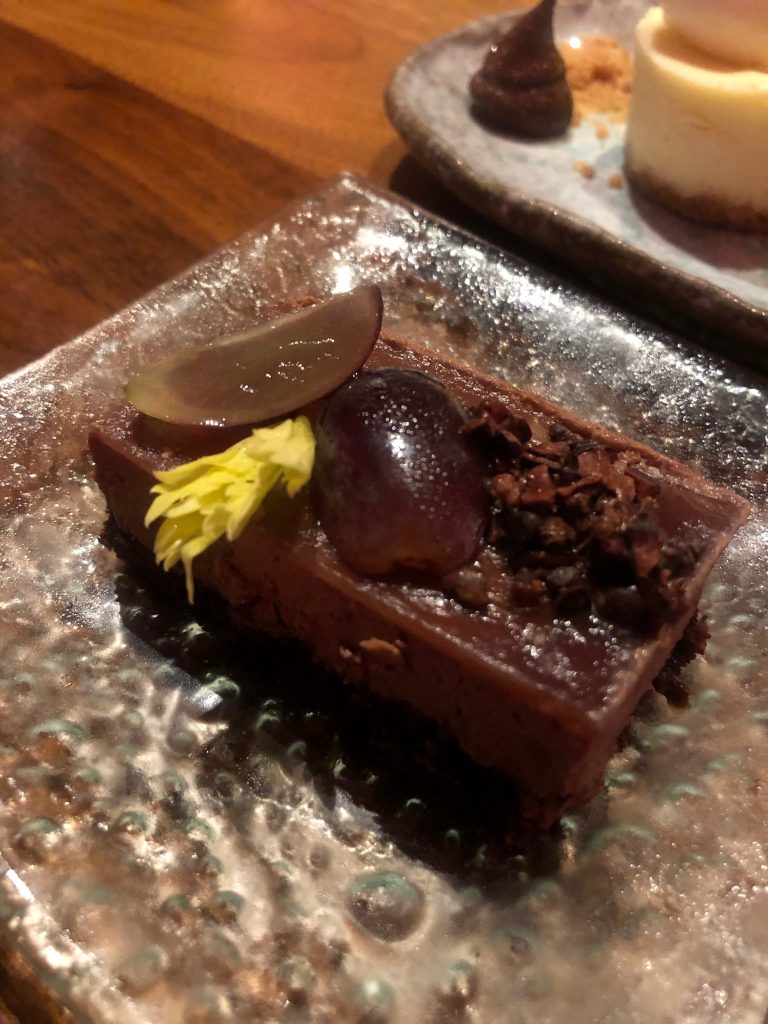 Rooms at the resort are comfortable and well equipped for your stay, with thoughtful touches such as multiple USB outlets and Nespresso coffee machines, and a balcony overlooking the landscaped grounds, pools or ocean – not a bad view amongst them.  The decor is simplistic class, and rooms are a fair size yet not over-impressive, just what you'd expect of a five-star resort, yet nothing unique.  The on-site gym is a perfect size and offers a variety of equipment and classes including a daily yoga, and occasional specialty sessions, like meditation with positivity practitioner Chiori, helping reinforce the calmness that this resort invariably gives you, even if you didn't expect it.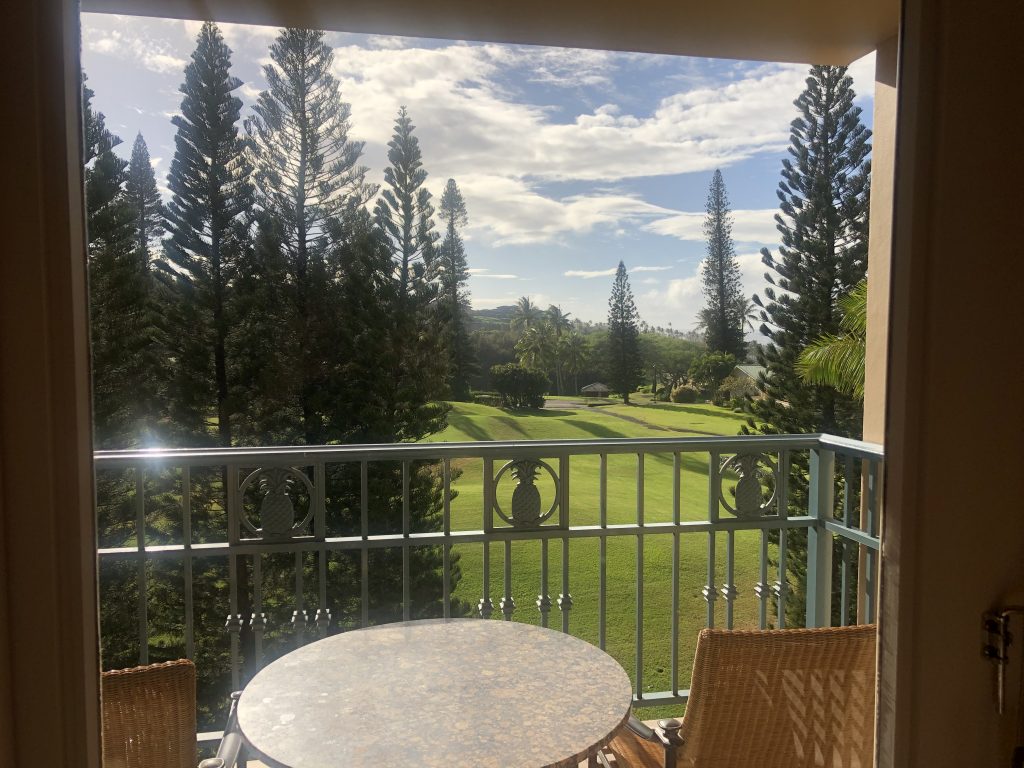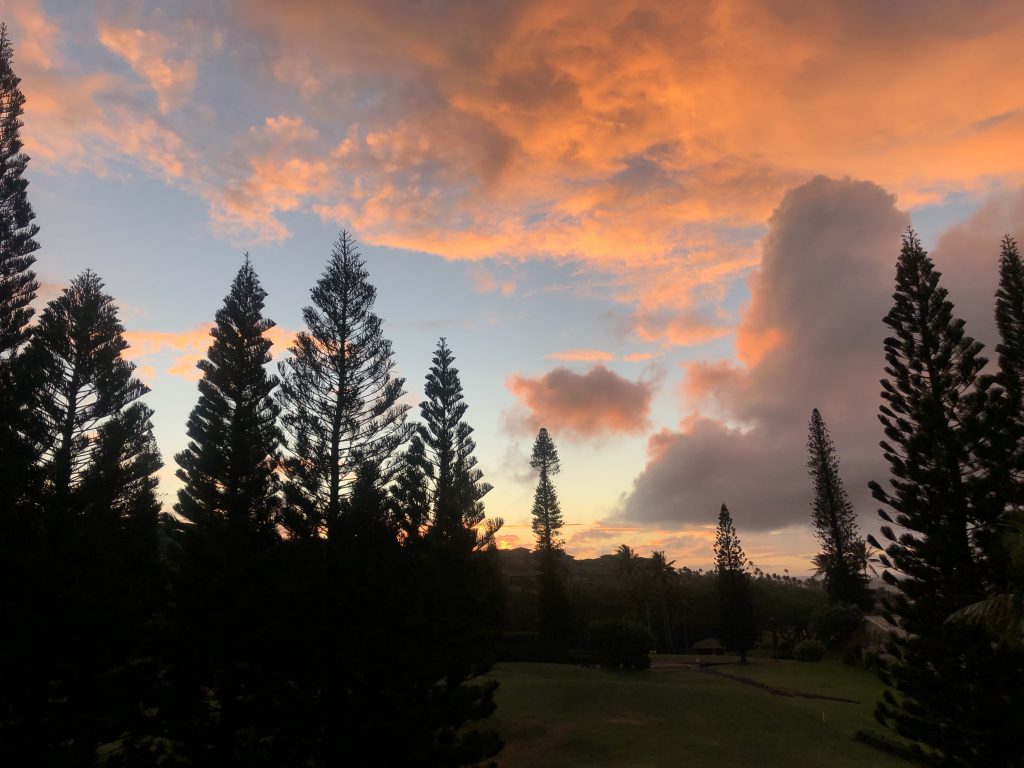 Overall, a stunning, impressive respite from your daily life, where the kind and hospitable staff really show you the paradise of Maui without fail.
All photos by Darren Darnborough.
Full disclosure: The resort offered discounted and complimentary services to the writer.