Immodesty Blaize is the definition of a chameleon – albeit one bedecked in sequins and feathers.  She began her career in the film industry, producing and directing commercials in London – now she is recognized the world over as one of the preeminent forces in burlesque. "My burlesque career found me really," mused Ms. Blaize. "I never imagined I would swerve off into performing." Over the past 18 years years, she has performed all over the globes, in shows with some of the world's most recognized artists. "I was most honored to open James Brown's last show in London before he died."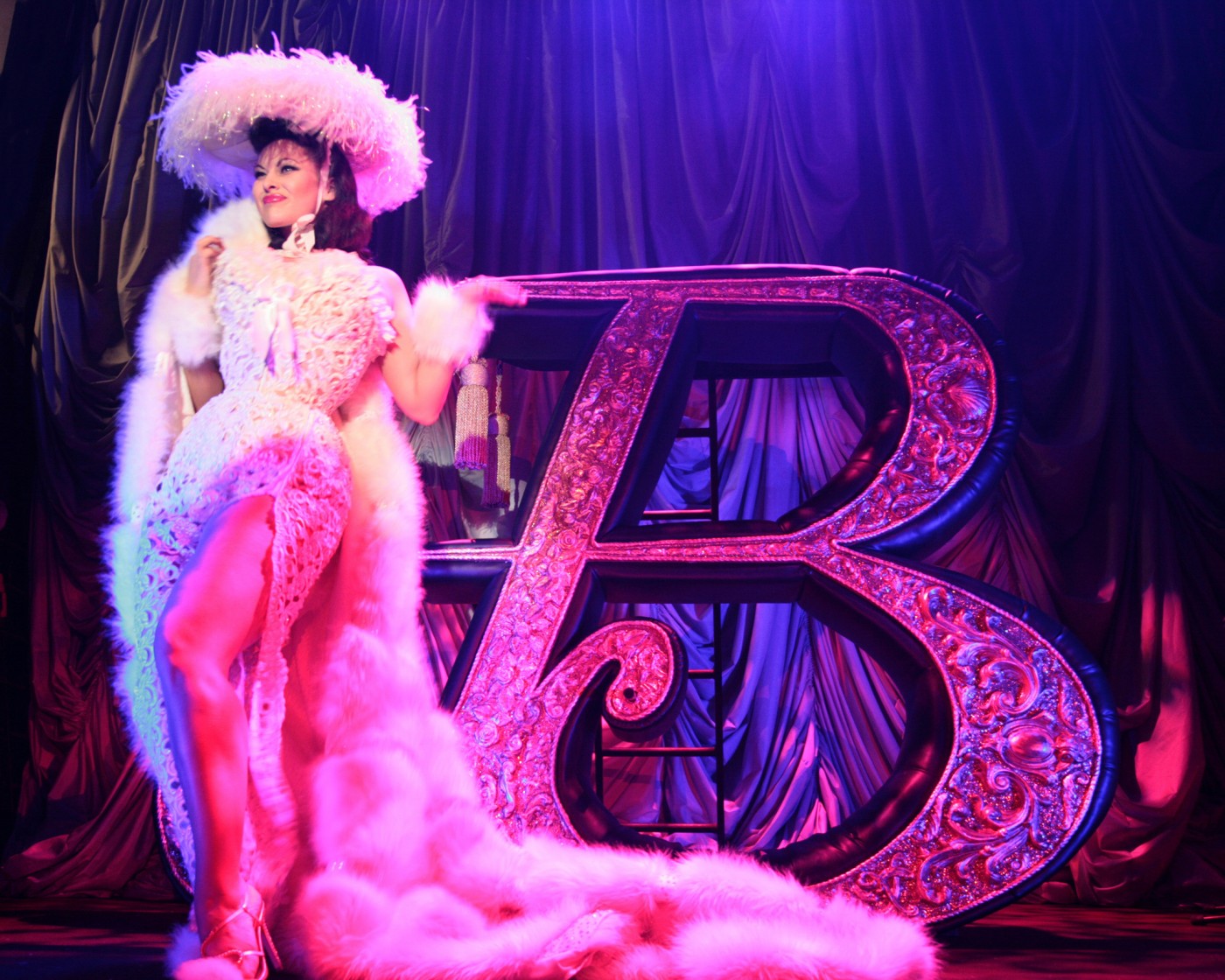 (Immodesty Blaize onstage. Image courtesy of Immodesty Blaize.)
In addition to her performance schedule, which continues year round, she produced a documentary on burlesque, has written two novels, (which landed her in the Top 20 in the U.K.) and won the coveted titled of "Queen of Burlesque' in the Las Vegas Burlesque Hall of Fame. BTW, you can next see Ms. Blaize at VIVA LAS VEGAS, April 15th, in Vegas along with Dita Von Teese, who headlines.
Five years ago, she moved to Monaco, where she is working on her third book (non-fiction), as well as a number of fashion collaborations. Destination Luxury spoke with the dancing queen, about her life, her loves, and some of her favorite locales of all time.
Destination Luxury: You live predominantly on the French Riviera – what are some of your favorite destinations within the area?

Immodesty Blaize: I adore a classic cocktail, so Hotel de Paris in Monte-Carlo has the best Manhattan and live jazz. It's always a great evening, I remember hanging out with Lady Gaga there one night and she gave a 3AM impromptu vocal set with the Brian Newman jazz band.
(Lady Gaga performing in Monaco. Image courtesy of Immodesty Blaize)
I adore Villefranche for sunny strolls in the port and round the fort. Menton is an underrated little pearl of the Riviera, with 2 Cocteau museums, a stunning Basilica, and the grave of Aubrey Beardsley. One of my favorite restaurants on the Riviera is the 2 Michelin star Patrick Raingeard at Cap Estel, Eze, it's a manor house in exquisite gardens jutting out into the sea. Just a hop away is a fun beach, Anjuna, with a surf-shack style restaurant and you can arrive by car or boat. It also happens to be one of Bono's favorite haunts! Often there's live reggae or a great band, and people can be found dancing on tables by the end of a sunny Sunday.
Destination Luxury: You recently became the face of a clothing line. Can you talk about that experience both in front of and behind the camera?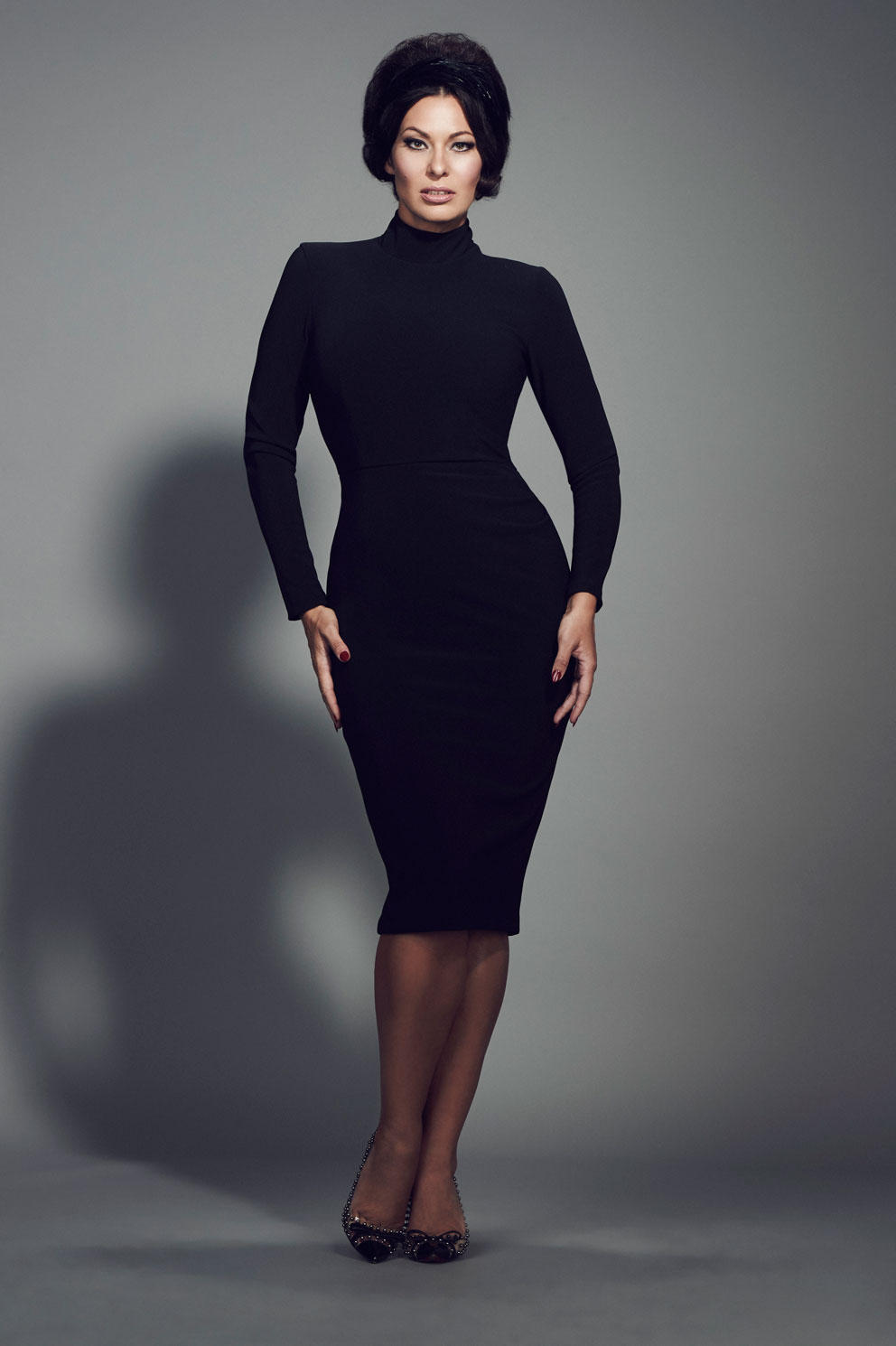 Blaize: I'm collaborating with The Pretty Dress Company on The Immodesty Blaize Edit. I had worn their designs each time I had a TV appearance as the cut always nipped me in and pushed me up in the right places, so I was delighted when they approached me to be their campaign face, their designs have a retro classic aesthetic and the price range is accessible. I chose and styled key daytime and evening pieces from their collections that are personal favorites, and that I felt enhanced a woman's curves at any size. As a non size-zero model, I'm so pleased to show that glamour is very much available to all who want to channel their inner vamp.
Destination Luxury: You were married in the same cathedral as Grace Kelly to Prince Albert's assistant not long ago! Share some moments on the wedding.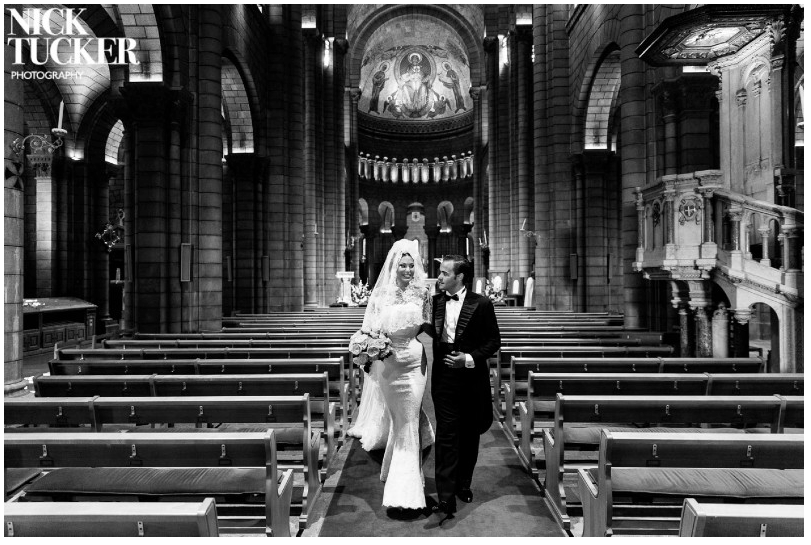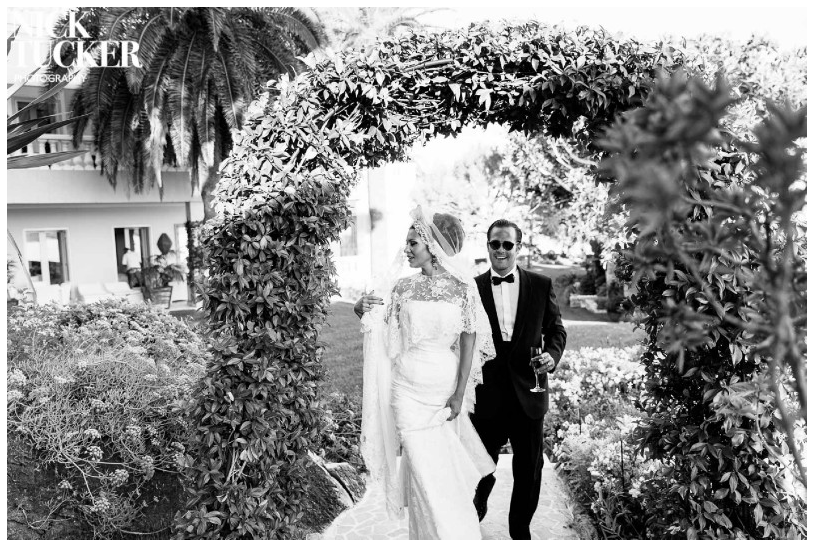 (Images courtesy of Immodesty Blaize and Nick Tucker Photography)

Blaize: The Mayor married us in the morning in an intimate civil ceremony, and the Cathedral service took place in the afternoon, which meant I could wear 2 different dresses, any excuse! The service was magical, and after we held our reception at my favorite Cap Estel, where we dined on the terrace looking out to sea.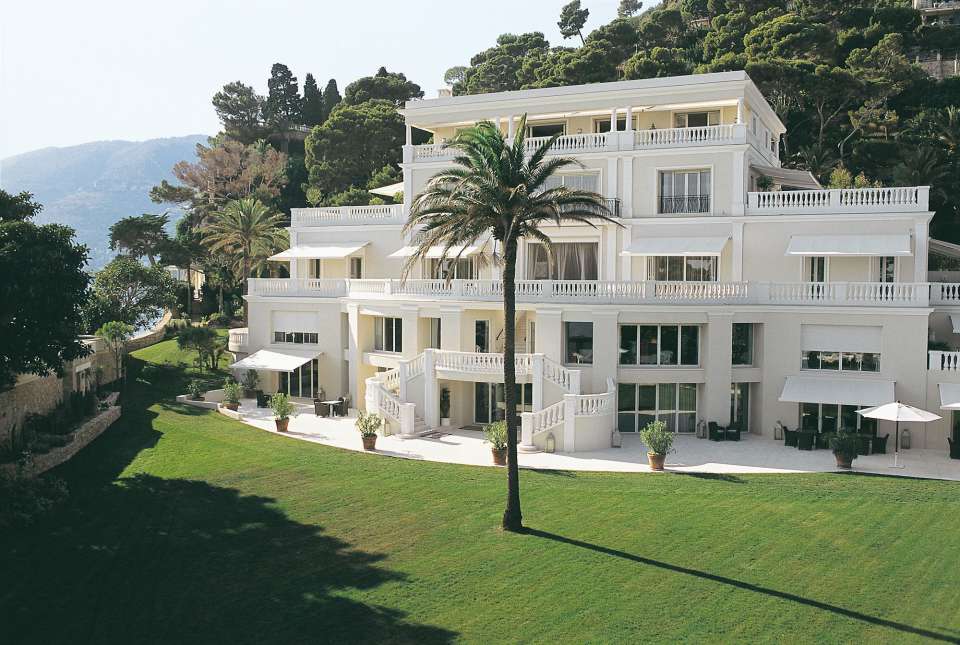 (Cap Estel. Image courtesy of the hotel.)
I had brought the pianist from London's Groucho Club over to play our first song, I just had to have a bit of my beloved London in the Cote D'Azur! The French-Italian romance of the whole weekend made it unforgettable, it felt like we were all in a Fellini film.
Destination Luxury: Your profession requires some serious glitter, baubles and rhinestones. Who are some of your favorite designers to work with?
Blaize: I'm so obsessed with millinery that I often start with the headdress and work my way down, Stephen Jones OBE has made several of my headpieces.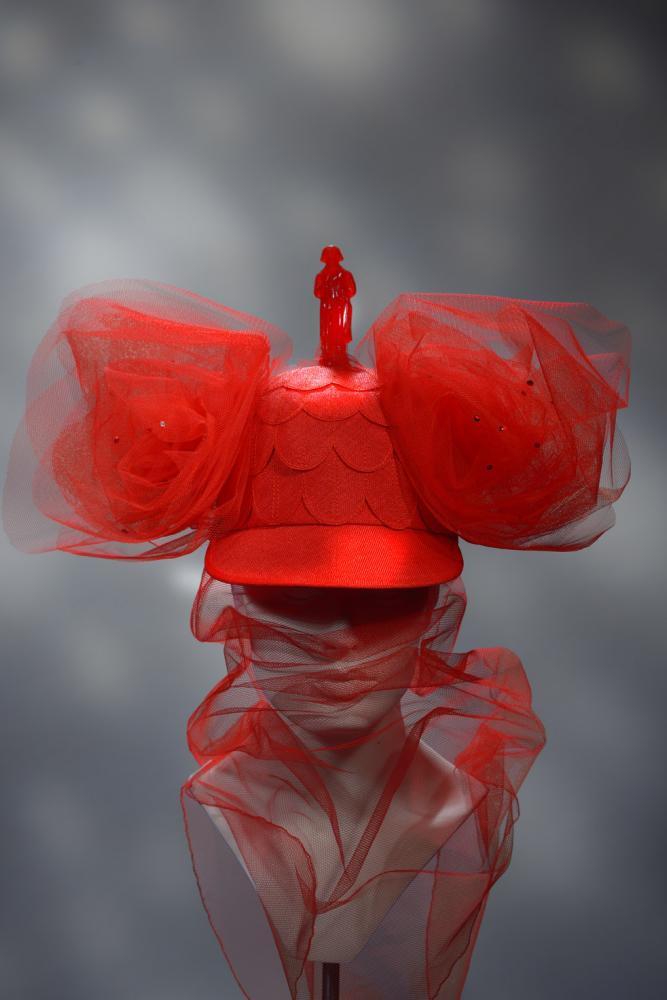 (Image courtesy of Stephen Jones Millinery)
I also love Lock & Co, and Rizvi Millinery. For my costumes I've worked with many talented couturiers and corsetieres, most recently Whitechapel Workhouse, who created costume for films such as Maleficent and Cinderella, for example.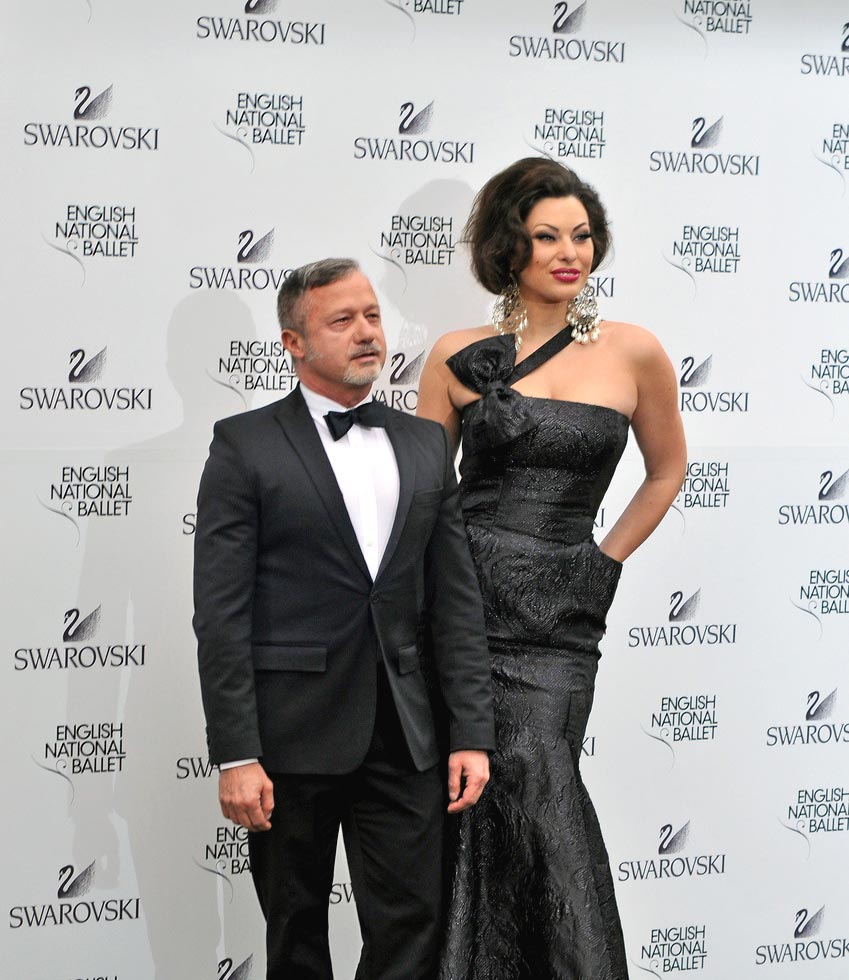 (Immodesty Blaize and designer Jacques Azagury. Image courtesy of Zimbio.)
I love Azagury in Knightsbridge, London, for when I have a red carpet event. Jacques Azagury made many of Princess Diana's gowns, and he cuts beautiful silhouettes for a woman's curves.
Destination Luxury: Do you have a favorite costume?

Blaize: It's hard to choose as I have many gorgeous classic corset and gown costumes, but my rose costume by Whitechapel Workhouse is particularly beautiful; the act is more of an art performance than classic burlesque.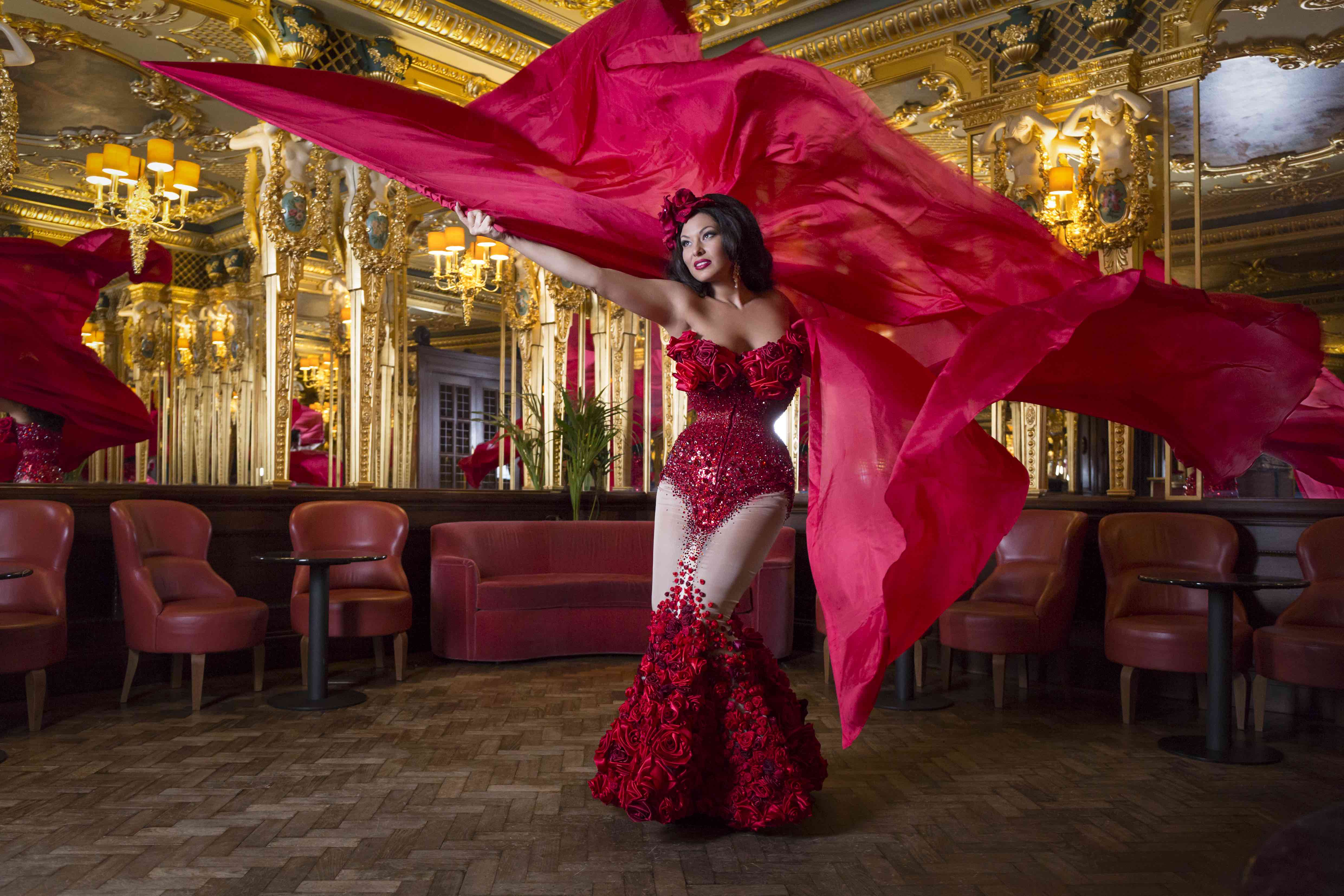 It took hundreds of hours to make the 3 layers of costume, with thousands of hand sewn satin ribbon roses, and hand beading that took a few months alone to complete. Plus, roses have been a motif in my life in so many ways, so it has a lot of personal meaning to me.
Destination Luxury: Describe your personal style.

Blaize: Having hourglass curves means I dress in classic silhouettes to enhance my shape, and I mix vintage and antique with modern designers such as Dolce and Gabbana and Dior; though I'm not a designer snob. The most important thing is for the clothes to work elegantly for my curves, no matter if they are high street or vintage or designer. I want to feel vampy and strong in whatever I'm wearing. That could mean a masculine tailored tuxedo with a turban, or that could be a curvaceous pencil dress with some big hair. I simply like a lot of va-va-voom.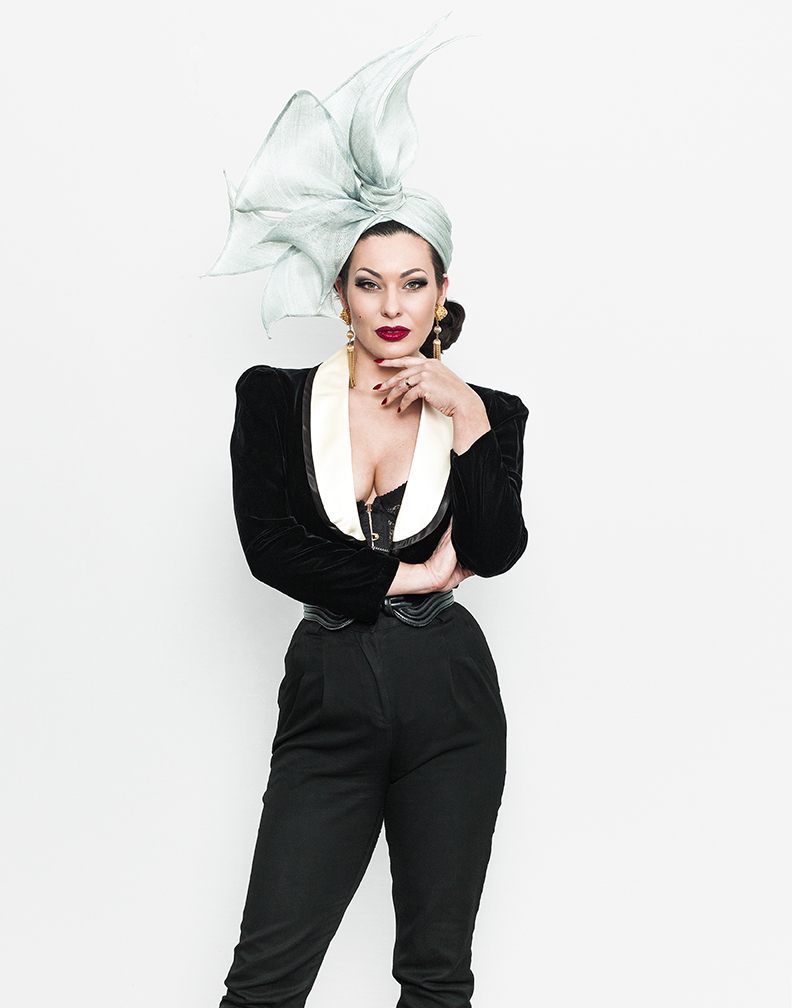 (Immodesty shares personal style. Image courtesy of Anthony Lycett)
Destination Luxury: Who are some of your favorite designers, past and present?

Blaize: I like current designers such as Dolce & Gabbana, Vivienne Westwood and Brandon Maxwell, and I often scour the internet for vintage Yves Saint Laurent pieces. There are endless sources of costume inspiration from the likes of Madame Gres, Adrian, and Edith Head's incredible movie gowns, and I feel that one of the best designers for cutting an impeccable hourglass silhouette was Thierry Mugler. His collections constantly inspire me, and the few pieces of his I own are cut flawlessly. If budget were no object, archive Dior couture would be the holy grail!
You can get the latest on Immodesty Blaize on Instagram.
Written by Susan Michals