I used to Rollerblade with my family back in the 90s. My parents, 2 sisters and me would go all the way to Long Beach where we skated along the beach. The 90s was the hey day of Rollerblading but now for fitness enthusiasts and even influencers, the trend is catching back on. To bring back my 90s nostalgia, I ordered the Rollerblade Endurance Elite 110 and got them in about a week. I couldn't wait to try them.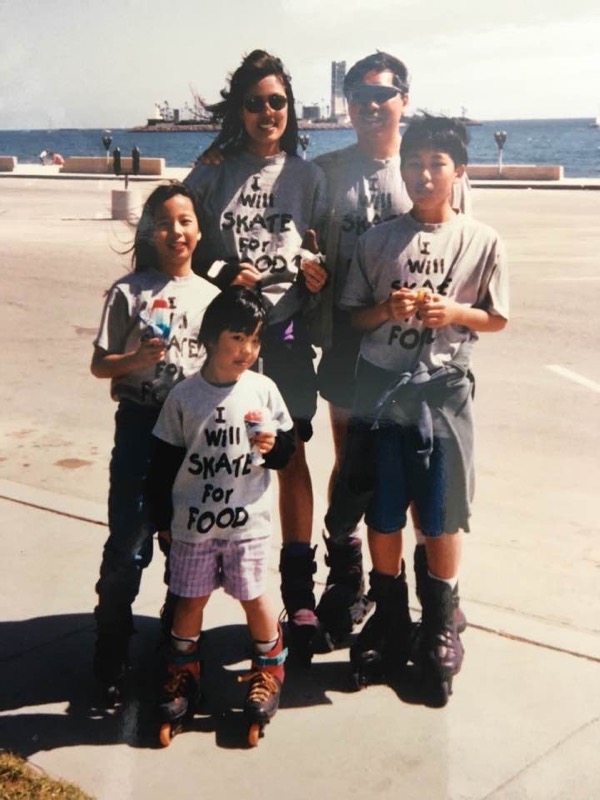 I setup a playlist of Ace of Base, Bananarama and Real McCoy and I was ready to go. I got my Rollerblades in the mail and they were absolutely beautiful. They are black and yellow with a super slick design. The bottom chasis houses 3 large 110 mm wheels which are spaced out. The wheels can even be upgraded to 125 mm. The bearings are Twincam ILQ-9 that maximize the speed per stride. These really blew my old Macroblades (80 mm wheels) from the 90s and I was ready to ride.
The Endurance Elite 110 is for performance for advanced skaters. The carbon fiber shell supports your foot and ankle with a perfect fit. The Removable Cuff System (RCS) gives you the option of taking the top part of the skate off for a racing-style skate. The liner includes mesh panels for breathability, premium anatomical padding and a micro-buckle/strap/lace closure; brake is not included.
I took these for a spin on the beach and let me tell you…they are fast. They are so easy to maneuver and I had a lot of control. These skates are extremely versatile and if you have the need for speed, these are for you. It took me a few minutes to get used to the large wheels. Since there are only 3 wheels, the skates are easy to turn. These are the perfect skates for women or men.
FEATURES OF THE ENDURANCE ELITE 110
• REVOLUTIONARY 2-IN-1 PREMIUM SKATE – Cuff adjustment for fitness enthusiasts and racers looking to train or advance technique
• CARBON-VENTILATED SHELL – Carbon shell with vented soles and removable cuff is two skates in one; power transfer is maximized with higher shell profile
• ANATOMICAL PREMIUM LINER – Comfort padding with micro-adjustable buckles, power strap and speed lacing system with removable cuff
• 3WD EXTRUDED ALUMINUM FRAME – 320mm/12.6" laterally-adjustable frame engineered to support 3x110mm wheels; upgradable to 125mm for speed and maneuverability
• ELITE-PERFORMANCE HYDROGEN WHEELS – 110mm/85A wheels made in USA with proprietary urethane formula for ultimate performance, less vibration and excellent wear; Twincam ILQ-9 Classic Plus bearings maximize speed
There are so many health benefits to Rollerblading. First, it has aerobic and anaerobic exercise benefits. Inline skating increases your heart rate which improves the cardiovascular system. It also trains your muscles and strengthens and tones your legs. From your long strides to moving your arms back and forth, you will see your body change if you do the exercise consistently. To work out my upperbody, I combine my Rollerblade workout with the Powerball for my arms. The Powerball exerts 45 pounds of force for your arms.
Inline skating also increases your core strength and posture. With each push and glide, your core is activated to stabilize your body.
For more information, visit Rollerblade.