Sometimes, we Southern Californians can't get away for a weeklong trip to Hawaii or Mexico, or to take a Baja cruise. Our schedules are just too busy. So why not a "staycation" for a quick getaway and well deserved break from our busy lives.
Over the holiday season, I was lucky enough to experience some of the new or recently revamped hotels in Manhattan Beach, Oxnard, West Hollywood and Santa Catalina Island.
Located in the heart of South Bay in the sophisticated beach town of Manhattan Beach, westdrift, Los Angeles' first Autograph Collection Hotel, is situated four miles from Los Angeles International Airport, one mile from the ocean and walking distance to luxury shops, restaurants and nightclubs.
Described as West Coast cool meets East Coast bold, westdrift features 393 luxury guestrooms, a nine-hole golf course, signature restaurant, CrossFit-inspired fitness center, and offers an all-in-one meetings and events destination.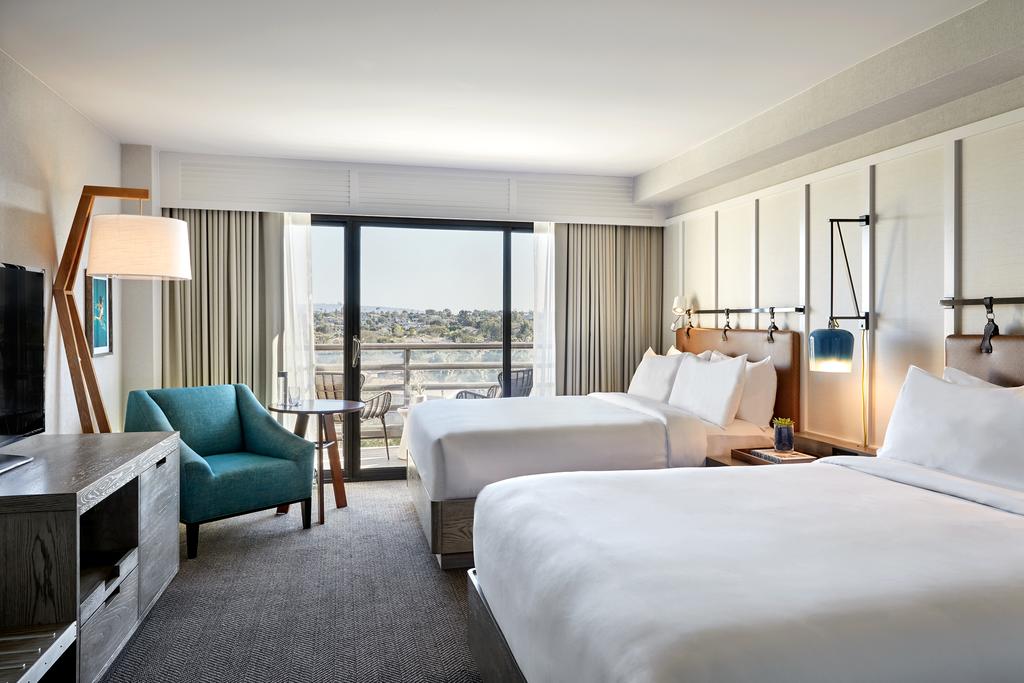 Created to deliver the feel of a chic coastal retreat and conceptualized by San Francisco-based EDG Design, westdrift melds the natural beauty of the outdoors with sophistication. The design creates a bi-coastal aesthetic, using wood, bold modern lines, natural textures, tailored details and sandy hues, with hints of navy blue to evoke a SoCal dreamscape, while also delivering the classic vibe of the East Coast. The custom driftwood reception desk with artwork by Sausalito photorealist Eric Zener as the backdrop, creates a dramatic setting upon arrival.
The hotel's restaurant Jute Coastal Bar + Kitchen offers a communal-focused dining experience with a bi-coastal inspired menu and cocktail program with a wide selection of seasonal items.  A brand new menu, created by the recently appointed executive chef Ramses Walker, will be unveiled soon.
Next stop, just 60 miles northwest of Los Angeles in Oxnard, is the Embassy Suites by Hilton Mandalay Beach Resort, situated on the Pacific, between Santa Barbara and Malibu.
Reminiscent of far away destinations, the resort is located adjacent to the Channel Islands Harbor, and offers boating opportunities, sports activities and excursions to the Channel Islands National Park and Maritime Museum, with easy access to waterside restaurants.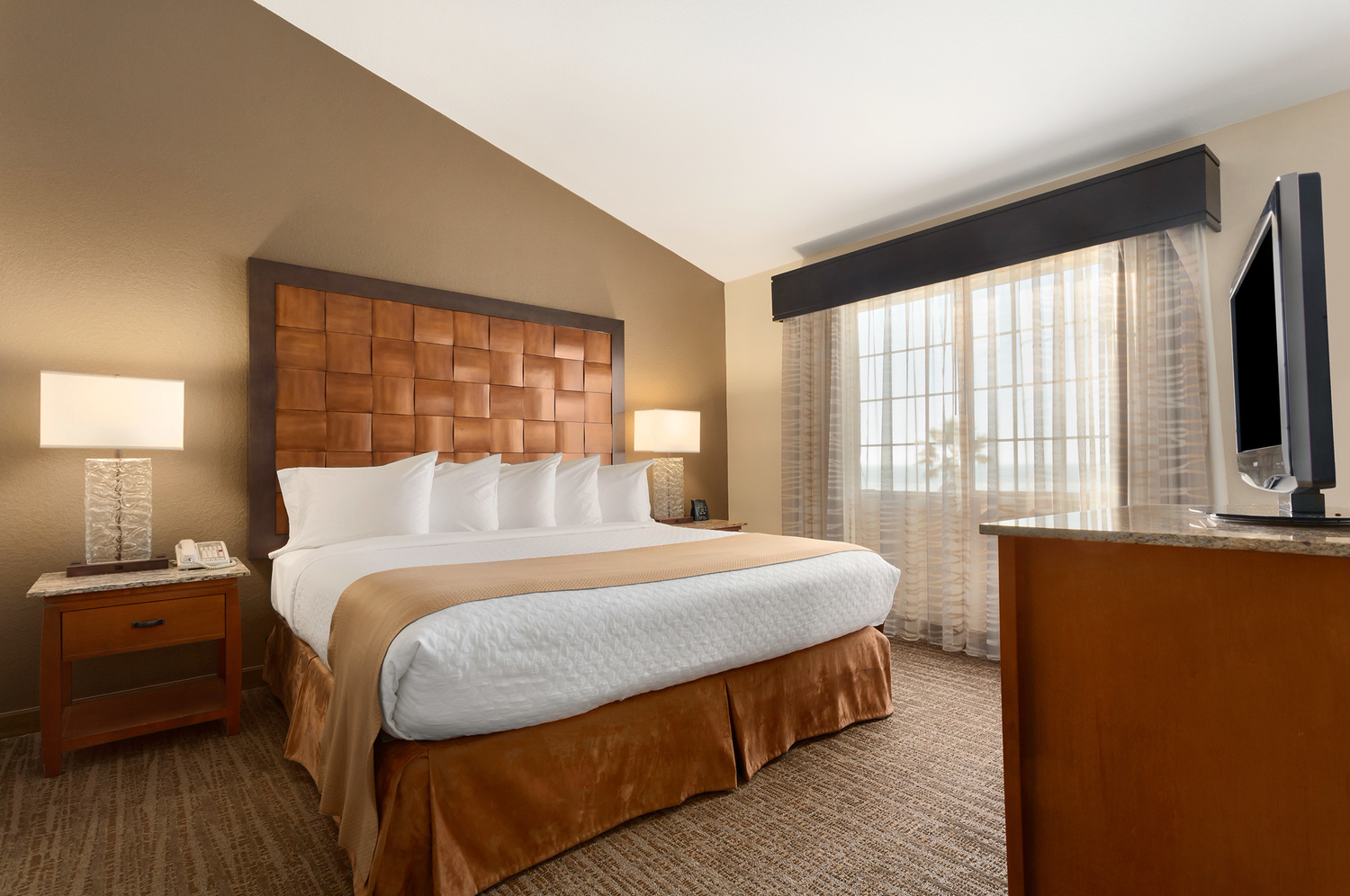 The only all-suite hotel in Southern California to sit directly on the beach, the resort contains 250 two-room suites and features the brand's signature perks, including complimentary cooked-to-order breakfast and evening happy hour reception. Onsite amenities include a freeform swimming pool and two whirlpools, with one being 'adult only,' a workout room, lighted tennis and volleyball courts, spa and business center.
The resort's Coastal Grill Restaurant offers a casual dining experience featuring American farm-to-table cuisine, and locally brewed craft beers and wines from surrounding vintners.
For a more glamorous stay, why not the Kimpton La Peer Hotel, located between Santa Monica Boulevard and Melrose Avenue in West Hollywood, the first hotel in WeHo's Design District, within walking distance of an eclectic collection of boutiques, art galleries, world-class dining, nightlife, and much more. The uber stylish hotel, which first opened its doors in January 2018, was conceptualized by Gulla Jónsdóttir.
The property features 105 guest rooms and suites, a rooftop event space, poolside fitness center and more than 8,000 square feet of indoor and outdoor dining and lounge spaces. In addition, the hotel's pool is a retreat from the urban jungle, with its lush landscaping and unique lighting.
Vialedei Romani is the property's modern trattoria created by famed chef Casey Lane, owner of the Tasting Kitchen in Venice, California and Casa Apicii in New York. Inspired first by the chef's trips to the Mediterranean, the seafood-driven cuisine highlights the principals of Italian cooking with broader Southern French and North African influences. Menu highlights include wood-fired seafood, raw fish preparations, pasta, pizza, traditional chickpea crêpe Cecina served with falafel, as well as homemade breads and pastries.
The hotel recently launched a calendar of monthly complimentary programming, including such events as Wine Down Wednesdays with Lindsey Valdez, soul soothing sound baths, astrology readings, rooftop yoga & mimosas, and other activities.
If you have a little more time on your hands, a sojourn to Santa Catalina Island is a must on anyone's bucket list. Take the Catalina Express to Avalon and you will be transported to the former playground of Hollywood's icons. Charlie Chaplin and his wife Paulette Goddard, Joan Crawford, Clark Gable, Betty Grable, Norma Shearer, Johnny Weismuller, John Wayne, and many others, all were frequent visitors to the island.
Santa Catalina Island has been the location for many film productions from the silent film era, as well as throughout later decades, in films such as Mutiny on the Bounty (1962), Rosemary's Baby (1968), Chinatown (1974), Jaws (1974), Hunt for Red October (1990), The Thin Red Line (1998) and Apollo 13 (1995), plus numerous others.
The Pavilion Hotel is one of my top choices on the island. Just steps from the sand in the heart of Avalon, the quaint hotel features 95 rooms and suites, tastefully appointed in a coastal casual style. Relax and rejuvenate in the property's peaceful courtyard with its tropical landscaping and comfortable chaise lounges. Guests are invited to enjoy a hot and cold breakfast buffet at the Avalon Grille and a daily wine and cheese reception, with seating available around the inviting fire ring.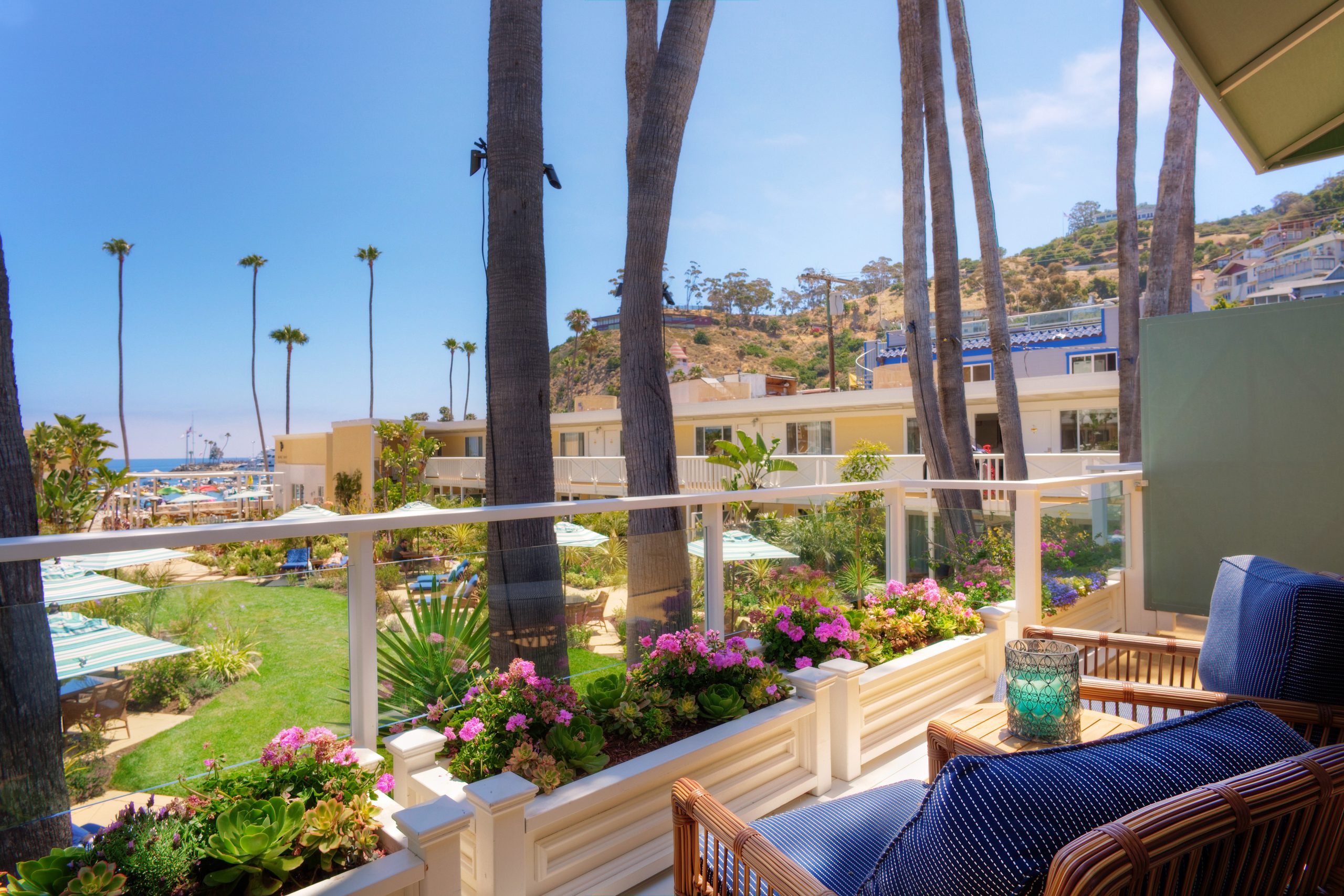 Other amenities include island tours, the use of bicycles to explore the surroundings, with personalized concierge and luggage service also provided.
While in Avalon, enjoy the shops, dining and a visit to the Catalina Island Museum, that each year hosts a Silent Film Benefit and the Catalina Film Festival, and not to be missed, is the annual New Year's Eve Gala at the iconic Catalina Casino.
As the first month of 2020 comes to an end, we all know the benefits of a little R&R, and without question, Southern California offers a wealth of options, all in our own backyard.