Known for their Formula 1 race cars and supercars, McLaren is one of those brands that comes immediately to mind for speed and beauty. In recent news, McLaren has officially entered the sports car market with their new automobile, the McLaren 570s. Having recently driven the McLaren 570s, we had to get the inside scoop from the team behind the wheel (pun intended). We asked their Head of PR of North America, JP Canton, to share the 10 most interesting facts about the 570s and brand in general. Here's what he had to say.
1. The 570S is the first McLaren to come with a vanity mirror.
2. The climate controls feature a body double that wears a crash helmet, a nod to McLaren's racing roots.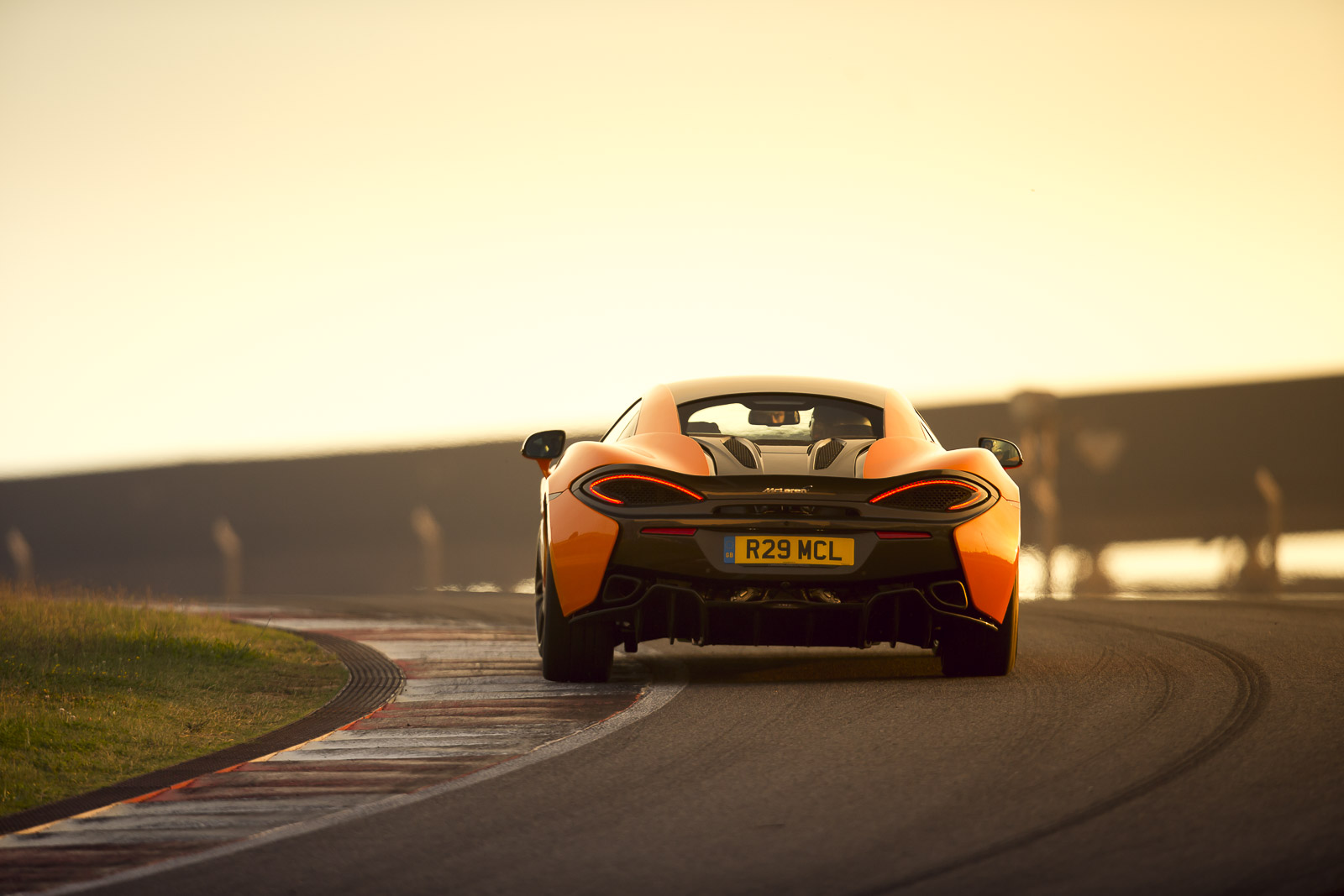 McLaren 570S Coupe Launch 2015 Portimao
3. The 570S is the only car in its segment that comes with an entirely carbon fiber chassis, which weighs only 165lbs.
4. It's the first McLaren to come with a price tag less than $200,000.
5. It gives the look and performance of a

supercar

, but at a sports car price point.
6. The 570S features brake steer, electronically modulates the rear brakes in corners in order to rotate the car around turns faster.
7. The door panels have two hidden storage compartments built into them, for stealth storage.
8. There is a sensor tucked inside the air intakes, which one can wave a hand in front of and the mirrors will fold and the car will lock. (so you don't need the car handy to seal/lock the car up).
9. Every Mclaren ever built is 100% handmade, and produced at our factory in Surrey, England.
10. While McLaren as a road car company is only six years old, it is the second oldest team in Formula 1 racing, having won 12 driver championships and 8 constructor championships.
Learn more about McLaren here.