The world is full of potential travel destinations, depending almost entirely on your personal tastes, preferences and expectations. While many of us may content ourselves with a trip to renowned sunshine resorts in Spain and the Mediterranean this winter, however, those with a great urge to explore the world may well want to consider destinations further afield. Take Sharm El Sheik, for example, an exotic and increasingly popular city located at the southern tip of the Sinai Peninsula in Egypt.
A Basic Guide to Sharm El Sheikh
While you may be tempted to visit such a sun-kissed and exotic resort and are considering a range of potential holidays to Sharm El Sheikh, however, it is crucial that you plan your trip with the utmost detail.
The Region and Entry Requirements
Essentially, this southern resort can be found in the region of South Sinai, Goverorate. It has a population of approximately 35,000 (as of 2008), and it is also home to a number of smaller village towns including Dahab and Nuweiba. The region is influenced by a strong Muslim heritage, so it is crucial that you research this in detail so that you can remain respectful at all times during your travels. On another crucial note, you must remember that all British visitors to Sharm El Sheik are required to apply for a visa, and this must be done well in advance of travel.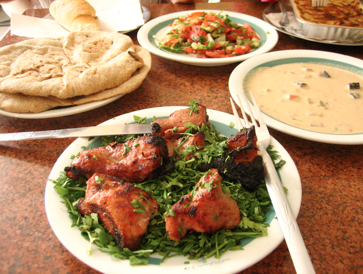 Prepare for Physical Challenges
Egypt creates significant physical challenges, both in terms of wildlife and cuisine. In terms of the former, it is crucial that you pack repellent, which can help to ward off mosquito bites (among other things!) The rich and spicy nature of the food also causes downfall for some tourists' taste buds who aren't prepared for the fiery cuisine.
Make Allowances for Cultural Differences
On a fundamental level, regions such as Sharm El Sheikh are drastically different to those in the United States. The cultural approach to selling offers a relevant example, as while specific tours are often sold on the street these vendors often lack official insurance coverage. This can land you in significant trouble, so be sure to purchase all trips and packages from an established rep. It is also important to tap into local knowledge concerning the nightlife in Sharm El Sheik, as while Thursday is the busiest night in this region Friday's and Saturday are relatively quiet.