BEST DRESSED CELEBRITY CHILDREN.
Being in the spotlight constantly creates a need to always look presentable.  Presentable's definition varies depends on the circumstance.  If you are at an event, you want to look your sharpest; but if you are taking a shopping stroll, you want to look comfortable but fashionable.  The younger celebrity children of this list have their parents to thank for their fashion beauty, while the teenagers are beginning to place their stamp on the fashion world.
23. KINGSTON ROSSDALE.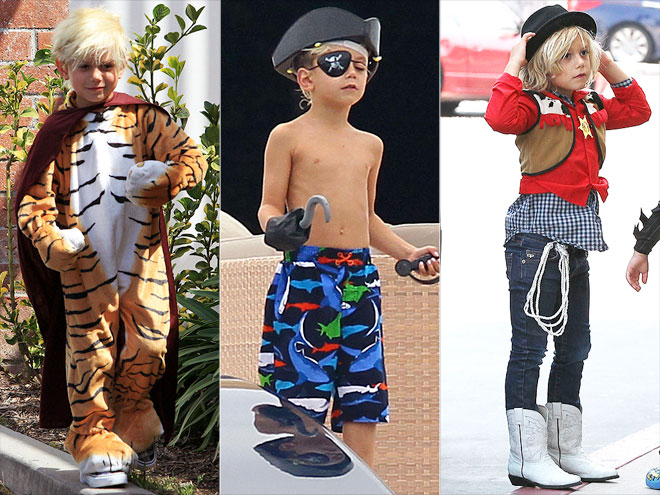 Kingston, the child of Gwen Stefani and Gavin Rossdale, has been an impressive force in the fashion world for children.  From his golf sweaters to basketball shorts and a t-shirt, Kingston makes his outfit look cool.  His hairstyles are always complimentary to his clothing.
22. MING LEE AND AOKI LEE SIMMONS.
Russel Simmons is known for his music producing skills, but his two preteen daughters are known for this fashion statements.  Ming Lee and Aoki Lee, always in the spot light because of their father's fame, has kept their attire classy and majestic.
21. HARPER BECKHAM.

If there is one acclaimed British family, it is the Beckham's.  Victoria is known for her role in the Spice Girls, while David stamped his name on the soccer field.  Haper, their youngest girl, is always seen in the cutest floral dresses, accentuated with a floral headband.
20. HARPER GRACE BURTKA-HARRIS.
Bows, dresses, and booties are Harper Grace's favorite accessories.  Well, maybe they are her father's favorites.  David Burtka and Neil Patrick-Harris' dress their daughter in the sweetest outfits.  With a flower bow in her hair, she is captured always smiling and laughing.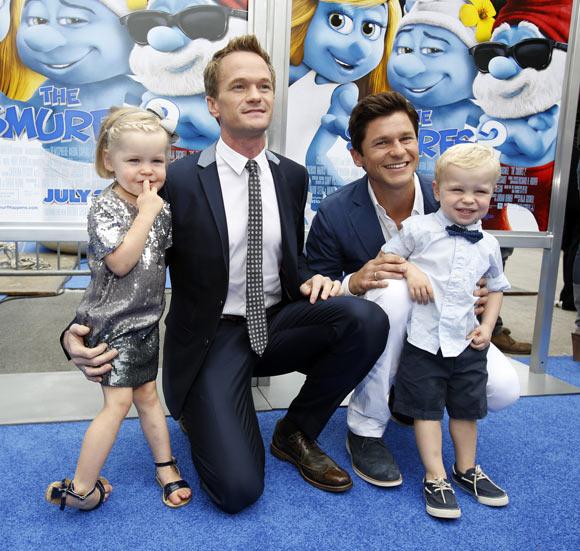 19. HONOR WARREN.
Beginning to create her own fashion sense, Honor loves trying different types of styles.  She has been photographed in casual attire, formal wear, and relaxing dresses.  Jessica Alba and Cash Warren have allowed their daughter the freedom to express herself.
18. JADEN SMITH.
This young boy is not afraid to test the boundaries.  Jaden Smith grew up in the household of Will and Jada Smith, he has been influenced by many individuals.  He is fond of leather and work boots. He and his sister, Willow, love to show off their personalities through their clothing choices.
17. WILLOW SMITH.
Sister to Jaden and daughter to Will and Jada, Willow is a combination of her parents and brother.  While she enjoys the feel of leather, she is known for piling on jewelry.  Layering is a favorite tactic of Willow's. Along with her boundary pushing clothing, she is constantly changing her hairstyle.  From shaving her head to adding accessories, Willow makes the outfits complete.
16. VIDA MCCONAUGHEY.
Matthew McConaughey's two year old daughter, Vida, is known for her one fashion accessory: hats.  She wears hates no matter the outfit.  Dressed in her Sunday attire, she often wears a cream colored hat to compliment her jumpers and dresses.  Dressing this cute at such a young age will be a happy memory of hers when she grows older.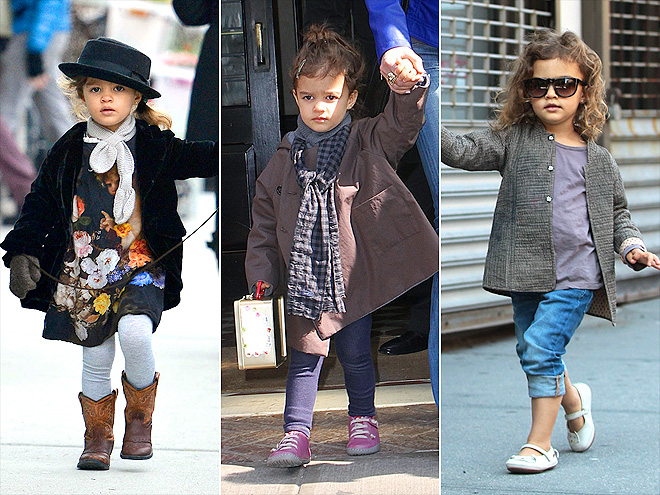 15. MASON DASH DISICK.
Kourtney Kardashian and Scott Disick's young boy can be seen in preppy wear.  His sweaters and jeans are always completed with boots.  From leather slip on's to cowboy boots, his smile is blinding.  Kourtney and Scott have been doing an excellent job on dressing this precious child.
14. NAHLA BERRY-AUBRY.

Nahla is Halle Berry's daughter and she will pick a dress or a t-shirt and skirt over any other outfit.  Her favorite theme? Anime.  Japanese Cartoons are seen as the pattern on her shirt or skirts.  Her happy demeanor is accentuated by her long locks and smiling face.
13. SKYLER BERMAN.
A hat, t-shirt, and khakis is Skyler's typical outfit.  Being the son to the fashion stylist, Rachel Zoe, he is always well dressed.  The brown and tan hats he wears are a nice combination with her casual wear.  His ability to pull off such an adult outfit at such a young age is impressive and calls for a future in fashion.
12. SURI CRUISE.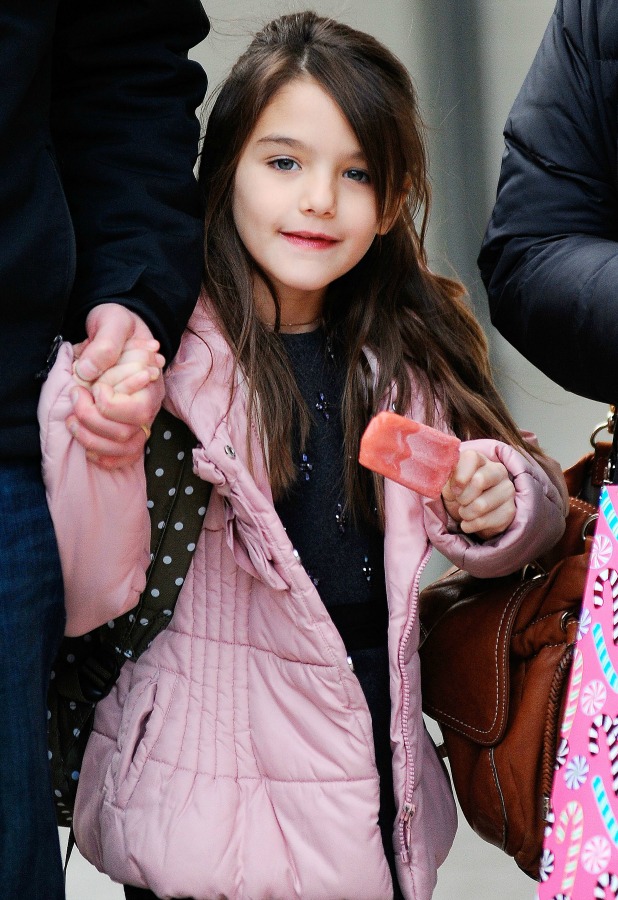 Tom Cruise and Katie Holmes are two of the most well-known celebrities in the world.  Now, their daughter Suri has reached incredible fame of celebrity children. With her leather jackets, fitting dresses, and colorful stockings, she leaves a memorable impression.  Her dark, long hair frames her gentle, smiling face.
11. ZAHARA JOLIE-PITT.
Adopted Zahara Jolie-Pitt has stepped into the fashion world with a bold smile and her unwavering personality. She is the daughter of Brad Pitt and Angelina Jolie. With her hair extensions and long, flowing dresses, Zahara has become the definition of relaxation.  She allows her long necklaces and chic bracelets to complete her always flawless outfits.
10. BLUE IVY.
One of the most anticipated births of this century goes to Blue Ivy.  The gorgeous child of Beyonce and Jay-Z, Blue Ivy has been seen dressed in the most precious outfits.  Typically seen in fluffy, floral dresses, Blue finishes the outfit with a crown of flowers on top of her head.  Between her shining smile and Beyonce's commanding presence, Blue Ivy is already on the road to a bright future.
9. NORTH WEST.
When Kanye West and Kim Kardashian announced that they were expecting celebrity children, the world went crazy. North West has proved that she is worthy of the commotion. The headbands that help slick her hair back are adorned with a flower.  Whether she is in a onesie or a jumper, North presents the world with her smiling, happy self.
8. ELLE FANNING.
Blossoming into the spotlight the past five years, Elle, younger sister of Dakota Fanning, has excelled on the screen and on the red carpet.  When she walks down the red carpet, she is dressed elegantly in floor length gowns.  She does not reveal an indecent amount of skin, which has given her the classy dressed title.  Her hair is typically loose with a floral crown gracing the top of her head.
7. ARIEL WINTER.
Ariel stepped into the world's vision with a bold, superstar smile.  With one hand on her hip, she stands tall as her knee length dresses show the curves of her body. Rarely seen in jewelry, she relies on her fitted dresses and flirtatious smile to place her name in the fashion world.
6. CHINA ANNE MCCLAIN.
Earning her name through the Disney Channel, China has kept her outfits simple and classy.  Her personality is endearing and her smile is contagious; and all of this compliments her casual attire.  She walks the carpets in elegant blouses and dress pants.  Although, she has been known to grace Hollywood events in colorful summer dresses.
5. ANNA SOPHIA ROBB.
First gaining attention for her role in Bridge to Terabithia, Anna Sophia Robb has become a force to reckon with.  She began attending Hollywood events in a blouse and jeans, but she has evolved.  She now struts the carpet in floor length gowns, complimented with dangling earrings and classy necklaces.
4. MADISON HASSON.
A recent breakout star, Madison Hasson has also broke out onto the red carpet.  When she attends formal occasions, she is seen in a nice blouse and pencil skirt.  The classic outfit has gained her nods of approval from many Hollywood fashion critics.  The waves of her blond hair, give her a free and airy persona.
3. KENDALL JENNER.
She is the fashion modeling break through Kardashian sister and Kendall has tested the fashion boundaries.  She is not afraid to wear whatever she is in the mood for- despite the occasion.  Whether she is shopping in a t-shirt and jeans, or if she is making an appearance in a fitted outfit, Kendall Jenner shines confidence.
2. GIGI HADID.
Gigi's young looking face should not detour from her mature personality.  Working as a model, Gigi is earned her spot in the fashion world.  Often modeling in beach attire, she struts on the carpets at social events in dresses that provide her with modesty.  With her hair up, Gigi allows her graceful face to express her confidence.
1. BELLA THORNE.
Another Disney Channel breakout artist, Bella Thorne has become a well-known and loved actress.  When she attends Hollywood events, Bella is dressed in attention grasping dresses.  She is not afraid to show off her healthy body, often times in shimmery material.
Would you dress your current or future children similar to any of these celebrity children? Leave your comment below about celebrity children.
Related articles