Have you yet to travel abroad this year? Perhaps you are already thinking about booking next years holiday. Well, there are some items we recommend you purchase before you go. We are not just talking about renewing your passport or buying suntan lotion. These are purchases that will take the stress out of your trip when you travel abroad.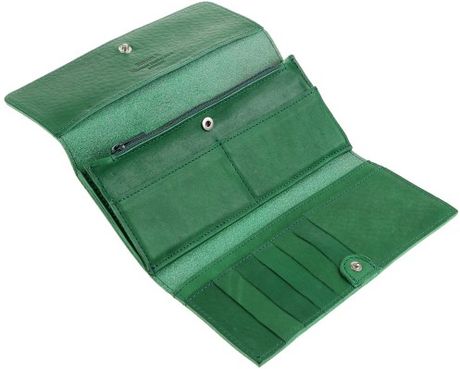 A Good Wallet
We can't tell you how many people have lost travel passes or important details because they have fallen out of an old wallet. Buying a new wallet isn't just about fashion it's about keeping all your travel documents in one place. If you are looking to purchase a new new one, Shinola Wallets have compartments for money, photos and travel passes. You will never misplace your passport again. Of course, it doesn't have to be a wallet, just need something where you can store everything safely and securely.
A Well Made Suitcase
Be careful buying a material suitcase or something that is not sturdy. These can easily get damaged in the rough ride to and from the airplane. If they are damaged you can easily lose important items of clothing or accessories that you were hoping to take on your trip. You may also find you misplace souvenirs that you were bringing back. Also, it is a good idea to add extra security even to a sturdier suitcase. You can buy straps that lock the case tight even if it gets damaged during the transportation.
A Pair Of Sunglasses
You need a good pair of designer sunglasses, and you should get one that comes with a case. Okay, perhaps this one is more a style choice than a necessity, but remember you might have hired a car for your trip. If the weather is particularly sunny, it can be dangerous to drive if you do not have a pair of good shades. The sunlight can disturb your vision and cause you to stop paying attention to the road.
Clothes For Any Weather
You might think you are going somewhere sunny and pack shorts, t-shirts, skirts and tank tops. But remember even in the most tropical of places the weather can turn quickly. Take Florida as an example. If you go in July, you will be there during the hottest season but also the wettest and stormiest. You might be thankful that you packed a raincoat, just in case.
A Travel Cushion
Public transportation is not always the most pleasant of experiences. If you are in the air you might have to deal with turbulence or even a nasty smell! So, anything that makes the journey a little more comfortable is worth investing in. For that reason, you should get a travel pillow that will keep your neck and head comfortable throughout the flight. Also, remember to buy a good book to read if it is a long journey.
Plug Adaptors
This always happens. You get to the hotel and realize you have no way to charge your laptop, your phone or iPod. Do yourself a favor and put a plug adaptor at the top of your wish list. You'll probably be able to purchase one once you're over there, but you'll be surprised how much they're charging!
Once you have these items, you can get ready to enjoy your holiday when travel abroad, feeling assured you have everything you need.