Your favorite night of the month is fast approaching. You've organised the babysitter, and phoned her a dozen times to check she is still coming. You've bought the kids extra magazines and snacks to keep them out of trouble while you are both out. You've found those diamond earrings that complement that necklace so well. Now it's time to organise the evening's events.
Date night doesn't come around very often. Careers and children seem to scupper any chance of quality time with your loved one. Keeping your diaries clear for one evening month works wonders to keep the love and passion alive for you both. Being such a rarity, you will both make an enormous effort to make it special and memorable.
Your date may be a meal at an exquisite restaurant after cocktails at the hotel. You may prefer something more interactive like an evening cooking event or dance class. An evening at the opera provides for a classical night with the stars. Wherever you are going, the fact you are going together to share in the experience is what is important.
Adding a touch of luxury to your evening can be so easy to do. A bottle of good champagne, an exquisite piece of jewellery, or a celebrity chef restaurant can enhance the night to make it extra special. As this is the only evening you have without the kids, you probably both would like a drink. Booking a limousine and chauffeur to drive adds a little class to your luxury evening.
There are so many luxury limousines available wherever you live. Limousines have been the choice of celebrities and musicians for over a hundred years. Glenn Miller and his big band were one of the first groups to turn up to gigs in a stretch limo. It added a sense of anticipation and glamour to their arrival, and gave the band the most luxurious ride to work! Have a look at this link  to find more ideas for limousines.
For your touch of luxury, you may choose something trendy like a hummer or something classical like the Excalibur. You can hire the limousine just for arriving at your venue. It certainly helps break the ice and start a conversation. Alternatively, booking a car for the entire evening allows you to move freely and in style to any venue you like.

Whatever happens on date night, and wherever it takes you, it should be one that is memorable. Planning for a little luxury and excitement helps to make the evening special. It may be you take it in turns to plan the evening, each trying to out-do the other month after month. Having a limo turn up at the door to take you out will certainly get the neighbours talking, but there are many ways to make your evening classy.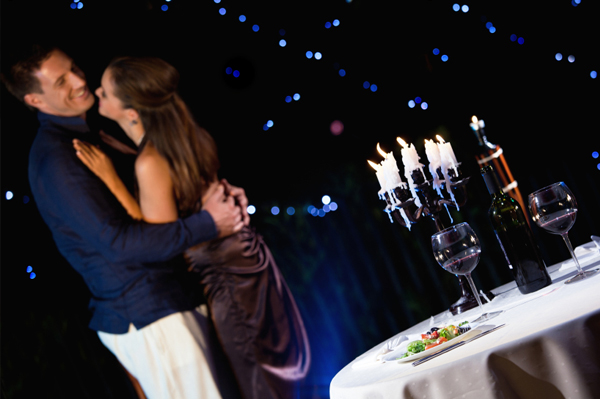 You may want to invest in new scents or a pair of designer watches. Don't save all the treats for birthdays and anniversaries. Date nights should be as special as them all.
Related articles